Every day that 14-year-old Katlin Gallaread remains missing, her family grows increasingly worried.
And now they're even more concerned as her father said he noticed money was recently withdrawn from her bank account.
According to the San Francisco police, Katlin left her home between 8 pm on February 16 and 1:30 pm on February 17 without notifying her family.
The only clue was a note she reportedly left behind that mentioned she felt depressed due to the pandemic.
Once word got out about the missing teen, police immediately began asking the public for help.
She is described as Black, 5'1″, and weighs 90 pounds.
Police said she frequented a Safeway and a Target, but so far there have been few clues leading to Katlin's whereabouts.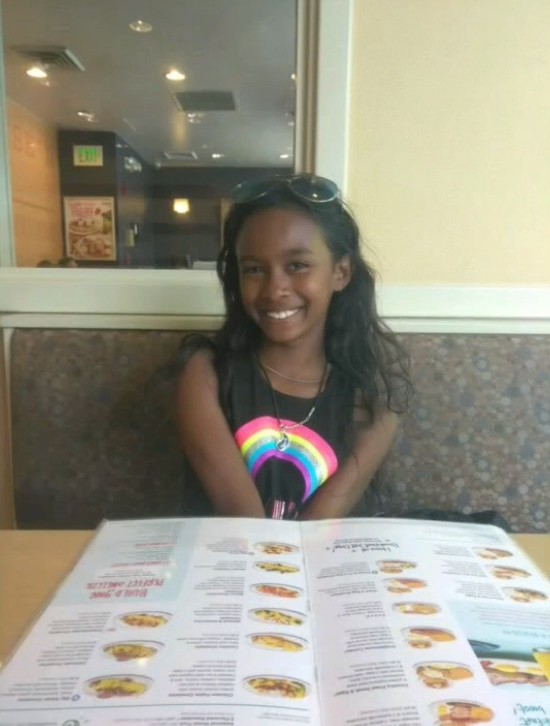 But then more than a week after her disappearance, KTVU reported that her father, Jason Gallaread, said money had been withdrawn from her savings account.
Further details were revealed stating that Katlin was caught on a neighbor's Ring doorbell camera leaving her father's home on February 16 at 9:44 pm.
Roughly two hours later there was a cash withdrawal from Katlin's account at an ATM in an area of San Francisco where she does not frequent. Several days later her account was drained at an ATM in West Sacramento.
"I'm hoping she didn't get tricked into something, that someone has her drugged up somewhere and forcing her to do things. I'm very scared for her right now," her father said.
At this time police are not saying if the surveillance video shows Katlin.
Anyone who has any information regarding Katlin's location is asked to contact San Francisco police at 1-415-575-4444.
Let's help bring Katlin home. We all want her safe.
Share this on Facebook and spread the word.