Hair stylists and makeup artists are usually jobs held by women, so it might've been a surprise to some to see an old man enrolled in beauty school.
However, it turned out the man had a very sweet, personal reason for enrolling, one that is warming hearts everywhere.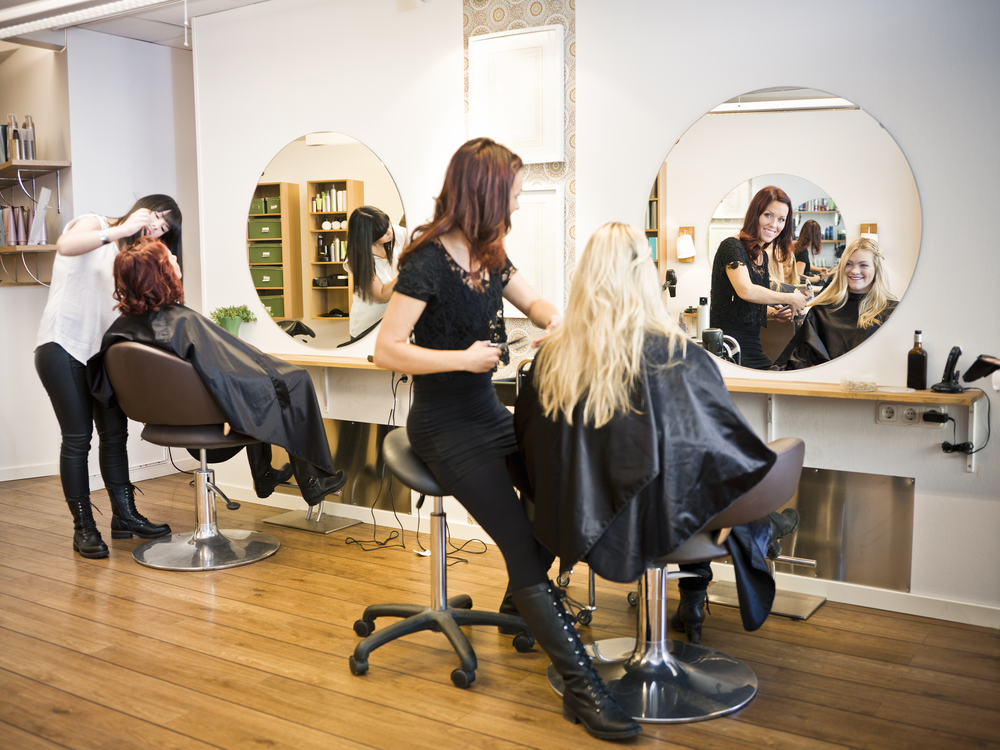 Carrie Hannah is the director of Delmar College of Hair and Aesthetics in Red Deer, Alberta, Canada. She was taken by surprise recently when an older gentlemen approached her asking about courses in hair and makeup.
She told him they did offer classes — and he revealed the heartwarming reason he wanted to enroll:
"He started to explain that his wife's vision is deteriorating," Carrie told the Red Deer Advocate.
"She's struggling to curl her hair and that she keeps burning herself. He said, 'I would like to help her, so I was wondering if I could take some lessons.'"
Deeply moved by the senior's story, a student named Britney Smith worked with him, using a mannequin head to demonstrate how to take on his wife's beauty routine.
"We had the pleasure of teaching him!" Britney wrote on Facebook. "We taught him how to do volume curls on short hair, how to protect her skin from being burned and we even taught him to put on her mascara."
"He is turning 80 in May, and I think he is also a very brave man for stepping into a hair college and asking for lessons on styling hair. I don't think too many men would do that," Carrie told SWNS.
He told them that his wife took pride in her beauty, so helping her with this as she lost her sight was important to him.
"He was so authentic, so genuine," Carrie told the Red Deer Advocate. "He pulled out his wallet and started showing everyone pictures of his wife – he had pictures of her over the years. He kept telling us about what a beautiful woman his wife is."
The hair stylists were moved by the senior's romantic gesture, calling it "relationship goals."
"This is really a love story. He talks so lovingly about his wife and he did this for her. I don't know too many men who would've done something like that."
What a sweet, romantic thing to do. Good for this man for going out of his way to help his wife still look beautiful.
Share this inspiring story!