For years Kate Smith's rendition of "God Bless America" was played loud and proud, but now some organizations are distancing themselves from the singer.
According to the Daily News, it all started when the New York Yankees became aware of some questionable songs Smith, who died in 1986, performed in the 1930s.
"The Yankees have been made aware of a recording that had been previously unknown to us and decided to immediately and carefully review this new information," a spokesman for the club said. "The Yankees take social, racial and cultural insensitivities very seriously. And while no final conclusions have been made, we are erring on the side of sensitivity."
The songs that were called into question, "That's Why Darkies Were Born" and "Pickaninny Heaven," alluded to racism and contained racist language.
Even though "That's Why Darkies Were Born" was considered satire at the time and recorded with Paul Robeson, the Yankees decided to stop playing Smith's version of "God Bless America" during their seventh inning stretch. They had played it for 18 years before they were made aware of the potentially racist songs Smith sang.
So the Flyers have taken down the statue of Kate smith while the Flyers have lost a lifelong fan of theirs by doing…

Posted by Bob Long on Tuesday, 23 April 2019
In addition to the New York Yankees cutting her song from their playlist, the Philadelphia Flyers also took action against The Songbird of the South. The NHL hockey team issued a statement on April 21, stating that they would no longer play her rendition of "God Bless America" and they had completed the removal of a statue that stood outside the arena since 1987.
Prior to the removal of the statue they covered it up.
"The NHL principle 'Hockey is for Everyone' is at the heart of everything the Flyers stand for," the statement read. "As a result, we cannot stand idle while material from another era gets in the way of who we are today."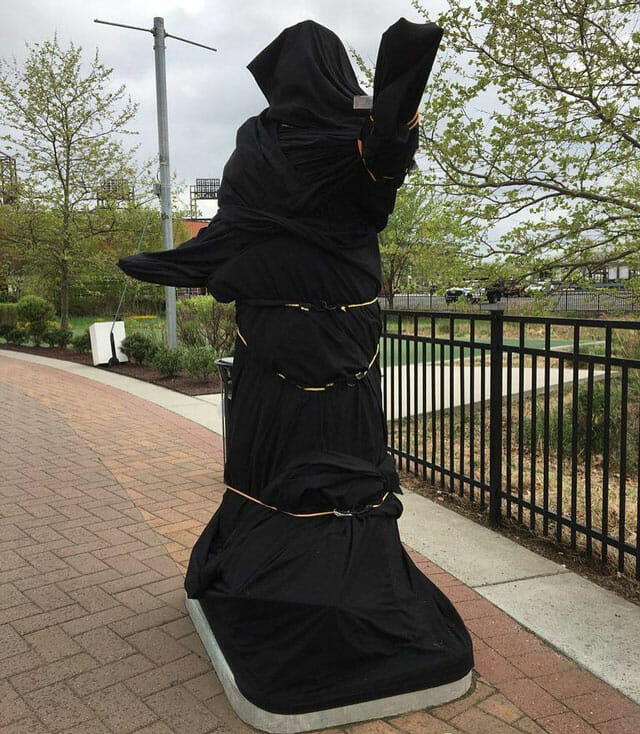 While two major sports teams have removed her from their history, one town in New Jersey will continue to play her rendition.
"I'm just a small-town mayor and I look at what's happening to the world and it's amazing how everyone wants to rewrite history, no one wants to allow history to be an educator to help us improve in the future," Wildwood Mayor Ernie Troiano told Dom Giordano. "We're going to change history and what we don't like we're just going to erase."
The mayor announced that Wildwood would continue their tradition of playing Smith's "God Bless America."
Kate Smith's family also spoke out amid the controversy.
Suzy Andron, Smith's niece, and her husband, Bob Andron, spoke with USA TODAY Sports and expressed their displeasure with how some have reacted.
"It's somebody who found the words to two songs that she sang, out of 3,000 that she recorded, and tried to make a case out of it," Bob Andron said. "And my heart goes out to them, too. Because they're misguided. They don't understand what kind of a person Kate Smith was."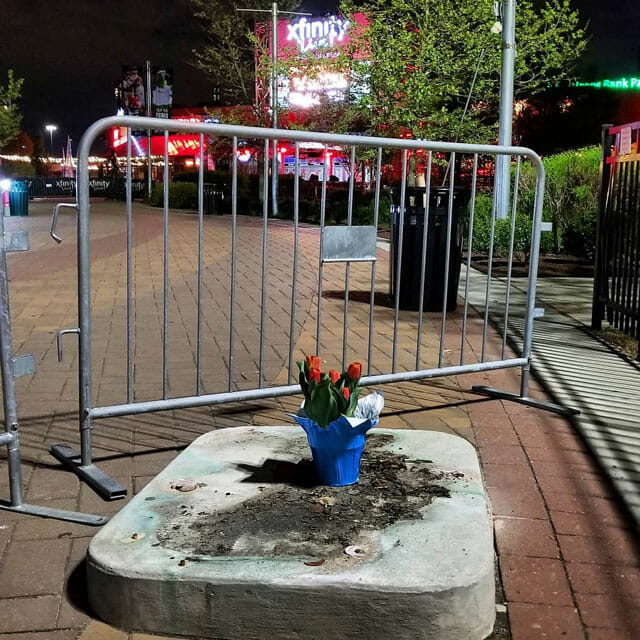 "People can connect dots in different ways," Bob said. "These folks—whoever they were, bless them. They connected the wrong dots."
What are your thoughts on bringing up questionable songs from the 1930s that Kate Smith didn't write, but simply sung?
What do your friends have to say? Share this article on Facebook and ask!