A mother is mourning the loss of her two teenage sons after they were killed while walking to their grandmother's house.
They were killed when a car from an underground car meet lost control and slammed into another car, which sent the other car flying into the crowded sidewalk.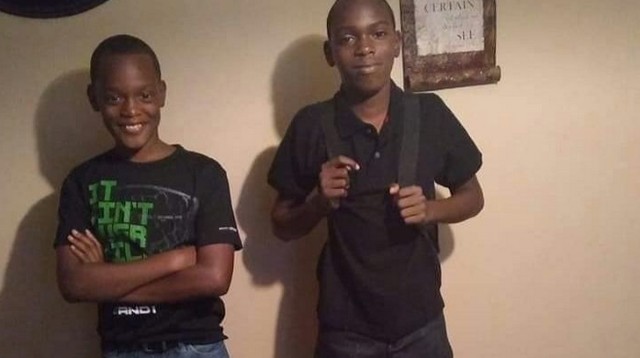 "I'm not only dealing with the loss of one, I'm dealing with the loss of both siblings," Sherkeitha Kennedy told KHOU. "Faybian, he had a smile that lit up the room, DeCarerick also. They are going to be missed."
DeCarerick, 16, and Faybian, 14, were walking on a frontage road along Highway 290 near W. Little York in northwest Harris County, Texas late Sunday night when the fatal incident occurred.
According to police, hundreds of people gathered on the sidewalks to watch an underground car meet up.
During the meet up, Andrew Mock, 22, drove a yellow Camaro at a high rate of speed. The vehicle crashed into the back of a Chevrolet Malibu. The impact sent the Malibu into the crowd killing the teen siblings and Roger Glover, 35, another onlooker.
Kennedy just wants two things.
"Just keep my family in (your) prayer(s)," she said. "Justice has to be served."
"My heart is broken. It's broken in so many pieces. So many," she said.
Mock was charged with two counts of manslaughter and aggravated assault-serious bodily injury, according to ABC 13.
A GoFundMe has been set up for Kennedy to help her pay for her sons' burials. So far more than $17,000 has been raised.
This breaks my heart. These boys were innocent bystanders. They were not involved in the meet up and yet they lost their lives.
Justice must be served. Share this on Facebook if you agree.