Donald Trump established himself as one of New York's most powerful real estate moguls after taking over from his father Fred. He started expanding to Manhattan and at the same time, he lived in the famous Trump Tower on 5th Avenue.
But what does is look like? Well, besides Trump Tower being a place of luxury, it also holds a couple of secrets. This is all you need to know!
Some people argue that Donald Trump was practically given a real estate empire by his father. However, that is not completely true.
Sure, Trump had great conditions to work with, as his father had made himself one of the biggest real estate guys in New York. But he was the one that took Fred Trump's empire to the next level, by expanding to the surrounding boroughs, including Manhattan.
Donald Trump – Trump Tower
The most iconic property is Trump Tower – which went from being a building with shops, offices and apartment into housing the president and his family.
So were did it all start? And how did Donald Trump come up with the idea for Trump Tower? One who got all the answers is Barbara Res, who became one of his closest advisers for over a decade, and worked with him on the construction of Trump Tower.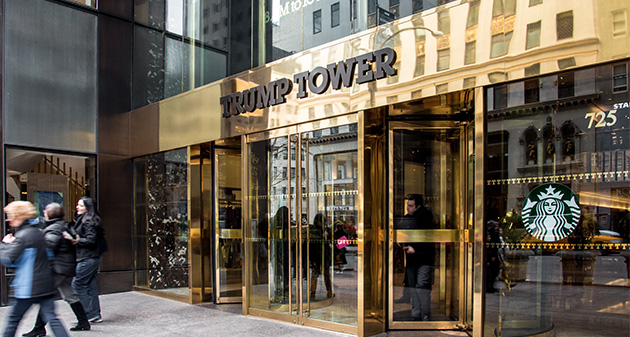 Donald Trump was born in 1946, and even as a child, he was destined to become a part of his father Fred Trump's real estate business.
Early life
Fred Trump was a tough parent and wanted his children to be involved in the family business. Donald Trump, alongside his brothers Fred Jr. and Robert, all worked at Trump construction sites and rent-collection offices during the summer.
"As children, Bob and Donald used to follow Mr. Trump all over and were fascinated by the bulldozers and other heavy equipment," Richard Levy, a family friend, told the New York Post.
Just like his father, Donald Trump was interested in the construction business at a young age, and would glue toy blocks together to make skyscrapers.
"My father was my inspiration," Trump said in 1999.
Tough upbringing
But at the same time, growing up a son of now real estate mogul wasn't always easy. Fred Trump taught Donald and the rest of the children life the hard way, and believed kindness was a weakness.
"He did his best to beat it out of his sons," said Mary Trump, a niece of Donald Trump's.
Even though the Trump family was turning into a wealthy one, Fred Trump wasn't big on spending money. From the 1950s, he and his wife lived in the same middle-class house in Queens.
Donald Trump said his father even created a new cleaning solution to keep down costs for his buildings.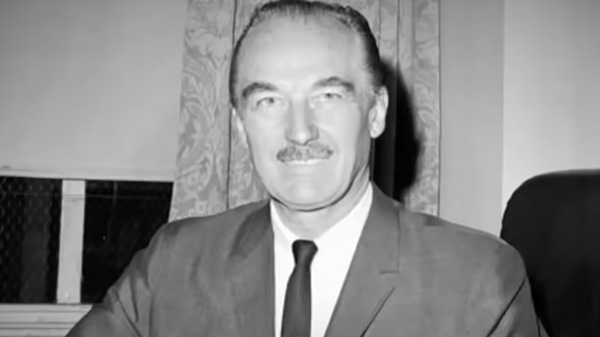 "My father would go and he'd pick up the sawdust, he'd pick up the nails, the extra nails, he'd pick up the scraps and he'd use whatever he could use and recycle it in some form or sell it," Donald Trump shared in a 2016 speech.
"Gave Donald free rein"
While Donald Trump was educating himself, Fred was planning the next step in the Trump empire. In that respect, Donald was the one that was going to be taking over the family business, and the vision for the future was clear.
Fred was going to concentrate on the outer boroughs of New York City, while Donald focused on Manhattan. Even though there was a huge financial risk in entering the real estate and construction market in Manhattan, Fred took the chance. And it turned out pretty well.
"I gave Donald free rein," Fred Trump said, as quoted by the New York Post. "He has great vision, and everything he touches seems to turn to gold."
Donald Trump himself was happy about his father's decision.
"It was good for me," he said. "You know, being the son of somebody, it could have been competition to me. This way, I got Manhattan all to myself!"
Fred Trump revolutionized the middle-class urban housing business and became one of the biggest and wealthiest post-war builders. Donald Trump started to grow the empire, and one of the most classic and iconic buildings became Trump Tower.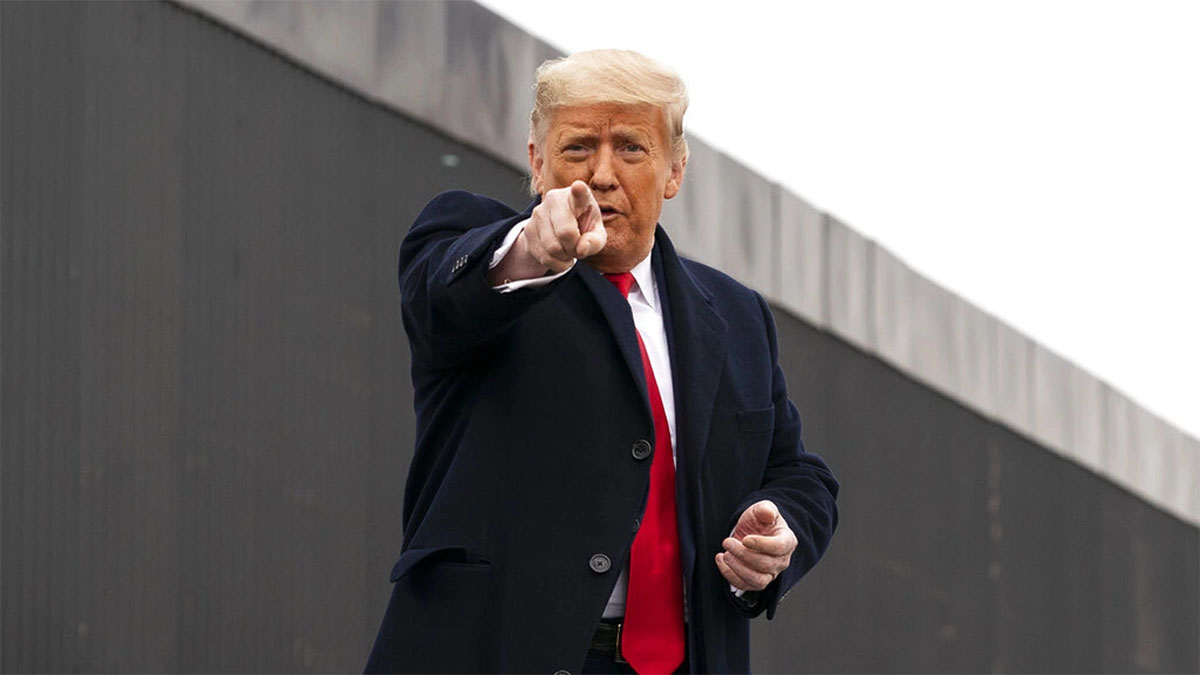 Today, the Trump empire has grown into an organization boasting more than 500 business entities, including hotels and golf resorts.
However, the Trump Tower on 5th Avenue in New York City will forever be the most iconic building of the former president's legacy.
Trump Tower – history
New York City in the 1980s wasn't a city full of only glamour, happiness and fame.
At the same time Donald Trump established himself as a real estate mogul – and building Trump Tower – it was also a time were many business owners lived on their knees.
Fifth Avenue was full of empty store windows where "Going out of business" signs were seen everywhere. There were large vacancies in the 1970s and early 1980s in "The Big Apple".
In the late 1970s, women's retailer Bonwit Teller – a signature luxury retailer on Fifth Avenue – was closing its doors. It opened in 1929, just 8 days before the stock market collapsed in New York, and it managed to stay in business for decades. However, the famous Fifth Avenue store grew tired and eventually, just like many other retailers, it had to close.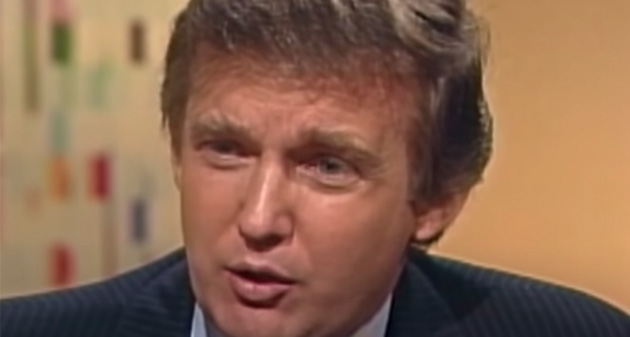 At the same time, a young real estate developer in Donald Trump was looking to build his masterpiece. He got the information that Bonwit Teller was closing down, and at the same time needed cash.
Bought for $15 million
Trump knew that this was the one site he wanted, and for many years, he spoke to the owners, pressuring them to sell. In January of 1979, he finally got it through and bought the building for $15 million.
The Bonwit Teller building had been there for decades. But now, it was time for a new one, as Trump decided it was going to be demolished. Instead, the 58-story Trump Tower was going to be built, including residents, office spaces as well as a retail complex.
Architect Der Scutt was involved in the project, and even though he advised Trump to build a more traditional building, the young developer wanted a bronze-colored glass skyscraper. And of course, Trump decided.
"If Donald hasn't built it, it's not any good. And it has to flash to be good," Scutt told New York Magazine.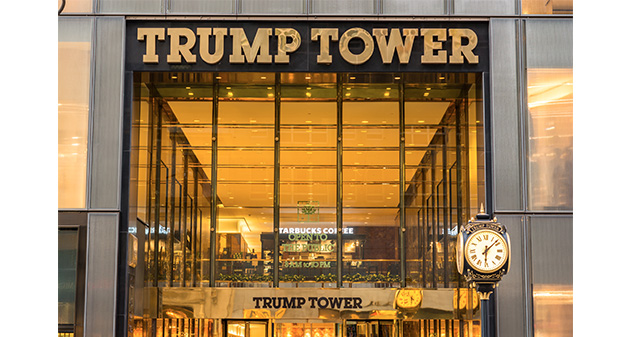 Before Trump began demolishing the building in 1980, he promised the "limestone reliefs of the dancing women to the Metropolitan Museum of Art, which wanted them for its sculpture collection.
"The offer was conditional on his being able to remove them," the New York Times reported.
"It was a dream for him"
Donald Trump would surprise many – in a man-dominated construction business – when he chose Barbara Res as head of construction.
Barbara worked with Trump on some of his biggest projects and she says that the former president promised that the Trump Tower was going to be "the most incredible project ever."
"At that time, he didn't have that much of a reputation. I think I had heard his name mentioned, but basically they said, 'This is Donald Trump,' you know, as if I would know who that was. But I didn't really know who he was, Barbara Res told PBS. "It was a dream for him, and he really sold it to me as this potential incredible groundbreaking project"
Barbara Res – who wrote the book  "All Alone on the 68th Floor: How One Woman Changed the Face of Construction" – made Donald Trump a much better constructor, she claims. In February of 1983, Trump Tower was ready to open its doors. And it sure was an incredible building!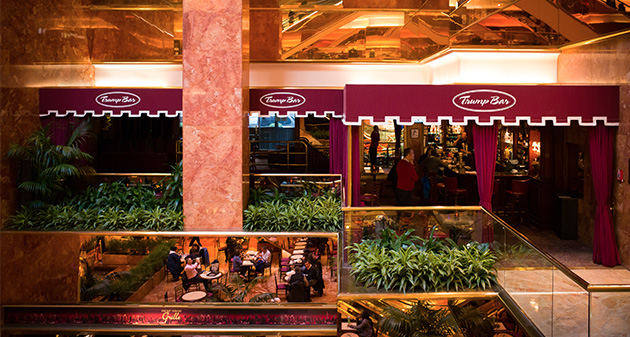 "Trump Tower put Donald on the map. He had arrived, without a doubt. He was the most-talked-about developer in New York City," Barbara says.
Celebrities and millionaires
The shops in Trump Tower were so spectacular that even celebrities came to see them. Beforehand, Trump had been able to hype the project in several media outlets, but with help of the celebrities, things got even easier.
In Trump Tower, there were also many condos and people all over the world were interested in buying. It was pretty much an "own a condo here to be someone" situation.
"People were interested in buying condos that were from all corners of the earth, incredibly famous, wealthy people, actors and actresses," Barbara Res recalls. "President Nixon came looking at an apartment for his daughter Tricia. Steven Spielberg bought an apartment on one of the very top floors, and his company redecorated it for him. Spielberg came out to see the apartment about five or six times, and every time he did, I was there."
Over the years, many famous people have lived in the Trump Tower, including Donald Trump. His children have all grown up inside the building, with Melania Trump explaining that their son Barron had an entire floor to himself, growing up in a world of luxury.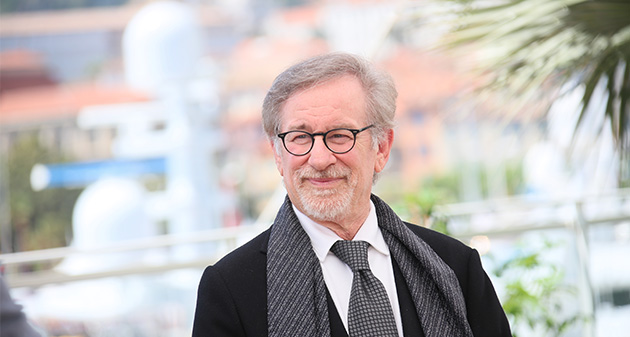 Trump Tower hasn't just been a place where celebrities have been able to spend their money on housing or luxurious goods.
And it's more than just the "White House North", where Melania Trump stayed until the end of the school year with her son Barron (which, according to CNN cost New York Taxpayers $1 million dollar every day – however the cost was reimbursed by the federal government.)
Trump Tower holds a number of secrets the public don't know about.
Secrets of Trump Tower
Donald Trump lived at the Trump Tower after winning the presidential election. Even though many celebrities as well as politicians was seen coming in and out of the building, Trump was rarely seen, hiding from the public.
But sometimes photographers and film crews got to head inside Trump Tower. And it was because of Donald Trump's own television show, The Apprentice.
Trump has been on almost 200 television shows, as well as appearing in several films.
However, he's probably most well-known for The Apprentice, a show which judges the business skills of a group of contestants and Donald Trump deciding who's moving on or not.
It was also in this show that Trump delivered the legendary line, "you're fired!"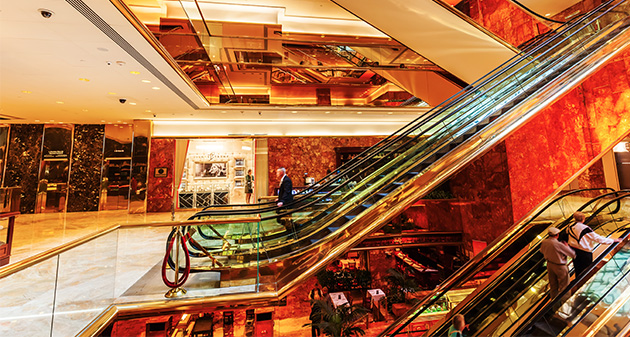 The secret? Well, the show was entirely filmed inside of Trump Tower. Donald Trump was a very busy man with his real estate business, and to make room to film the show, they had to shoot it somewhere where Trump always was available. The Trump Tower was the only spot which would work.
The Apprentice location
Speaking in 2004, Trump said that several other networks wanted him to make a reality show.
"I don't want to have cameras all over my office, dealing with contractors, politicians, mobsters, and everyone else I have to deal with in my business," he said according to The New Yorker. "You know, mobsters don't like, as they're talking to me, having cameras all over the room. It would play well on television, but it doesn't play well with them."
From the beginning, Trump Tower wasn't a place where a person with a normal salary could live. An L-shaped one-bedroom apartment cost $600,000 dollars and the 90 larger apartments cost about a million each.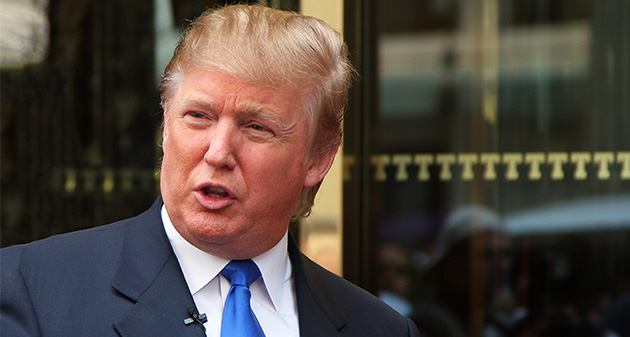 But some people could actually afford it, and some even did something that no one thought possible.
Speaking with GQ in 1984, Trump revealed that one person actually had a swimming pool built.
"It's actually three apartments—one's a duplex," Trump said. "Two for living in and one just for the pool. Lots of saunas. It's strange. It's an unbelievable situation. There are some people that won't be here more than a week a year. It's crazy."
Donald Trump sure built a majestic building in Trump Tower! Have you been there?
Share this article on Facebook with friends and family!