The U.S. Capitol building is on lockdown after an external fire sparked a security threat.
Police say they acted out of an abundance of caution after witnesses reported smoke rising nearby. A fire was located several blocks away.
The building in Washington DC was on lockdown just two days before President Elect Joe Biden is due to be sworn in.
A rehearsal for Biden's inauguration was suspended, BBC News reported.
An alert was circulated to staff at the Capitol saying the complex was on lockdown and nobody was allowed in or out of the building.
According to NBC, the alert, sent out on January 18, said: "All buildings within the Capitol Complex: External security threat, no entry or exit is permitted, stay away from exterior windows, doors. If outside, seek cover. USCP [United States Capitol Police]."
DC Fire and EMS, which protects the nation's capital, confirmed firefighters had responded to an outside fire which has since been extinguished and no injuries had been reported.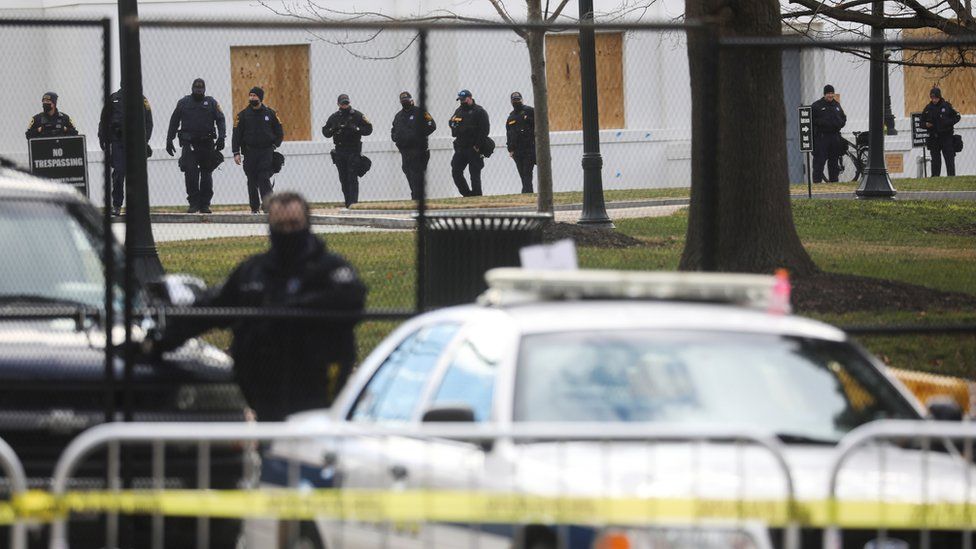 Another message said there was an "external security threat located under the bridge on I-295 at First and F Streets SE," as reported by LadBible.
The incident comes less than two weeks after a pro-Trump mob stormed the U.S. Capitol building resulting in the death of five people.
Security has been stepped up in the area in the run up to the inauguration of President Elect Joe Biden with thousands of National Guard members deployed at the Capitol and around central Washington DC.
I really hope this is the last of any incidents in the run up to the the inauguration and there is a peaceful transition of power.
Please share.