Melania Trump's journey from small town Slovenian girl to First Lady of the United States was remarkable, to say the least.
Although information has been leaked about her past, Melania's life before she met Donald Trump remains something of a mystery.
But maybe some old black-and-white photos can shed new light on who Melania really is and where she comes from …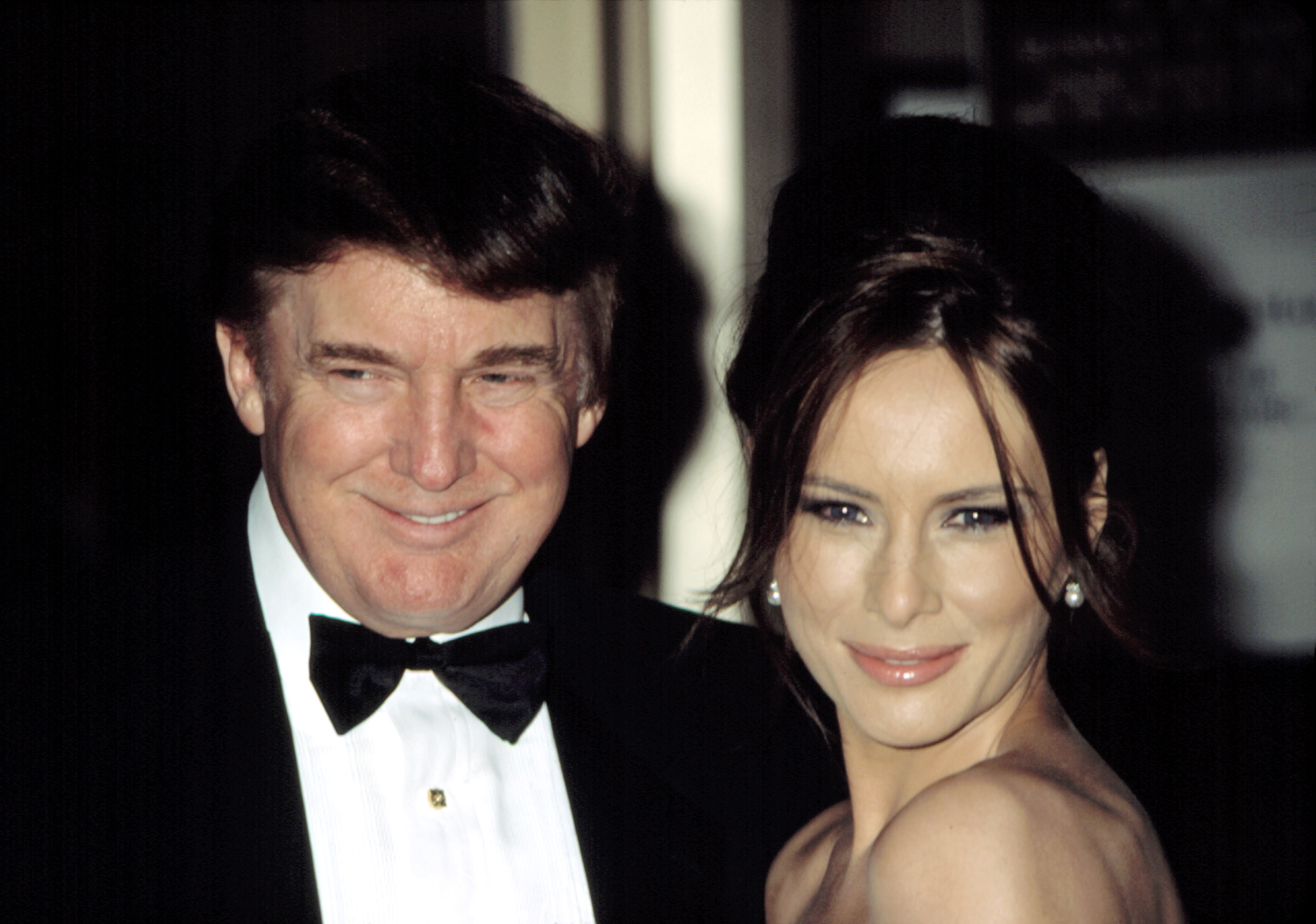 Melania Trump, 51, has been married to Donald Trump since 2005. They first met in September 1998, at a New York fashion party.
The real estate mogul, who had just divorced his second wife Marla Maples, and attended the party to see another woman. But fate wanted otherwise.
"I went crazy. I was actually supposed to meet somebody else. There was this great supermodel sitting next to Melania," Donald Trump told Larry King in 2005.
"They said, 'Look, there's so and so.' I said, 'Forget about her. Who is the one on the left? And it was Melania."
After that, the couple began dating. The rest is history.
But it could oh-so easily never have happened.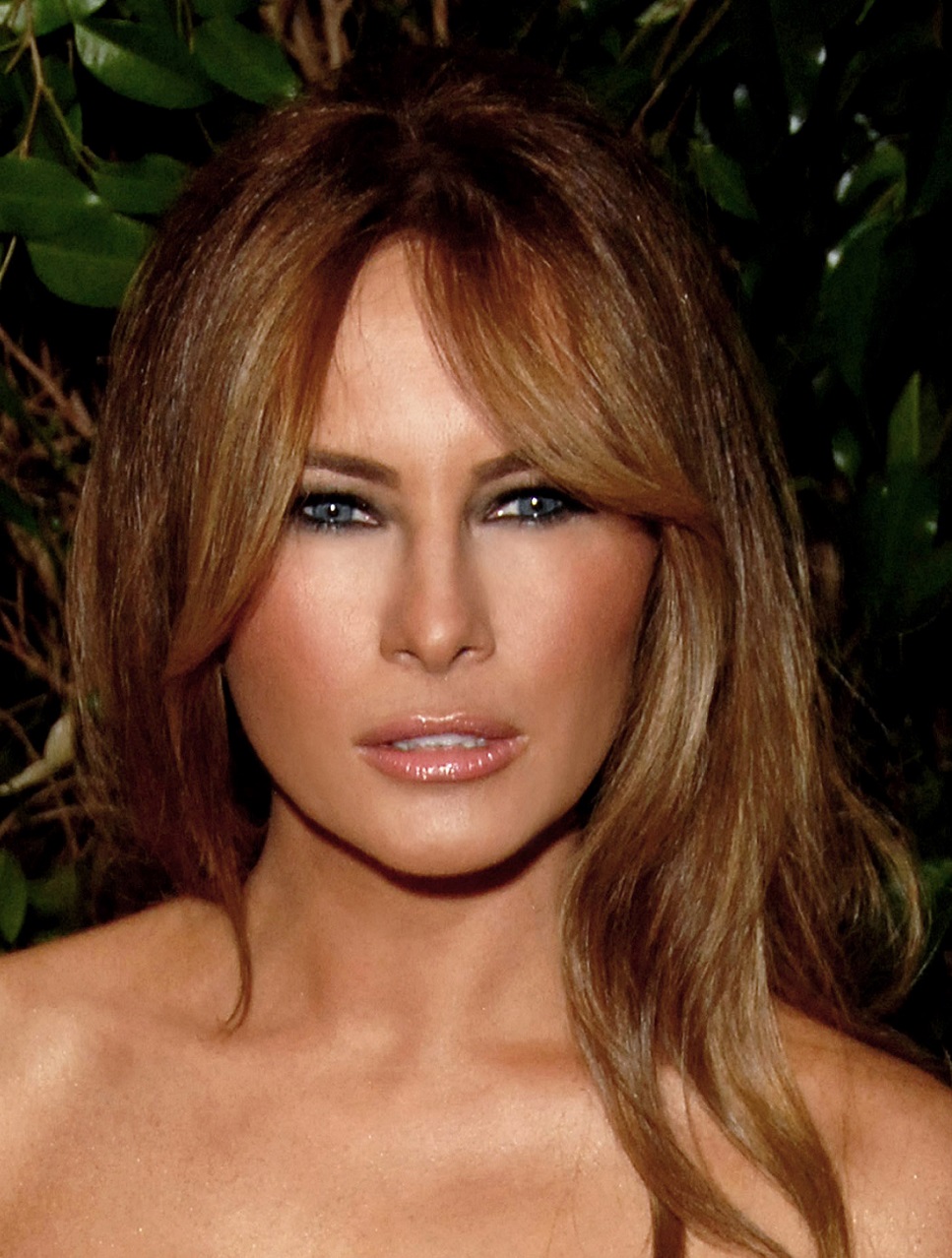 Began modeling at 5
Melania Trump – born Melanija Knavs – was born on April 26, 1970 in Novo Mesto, Slovenia. Back then, her birth country was part of the socialist Yugoslavia and society was completely different.
Melania hails from the picturesque town of Sevnica.
Her father Viktor worked as a car dealer and her mother, Amalija, worked as a pattern-maker at a children's clothing manufacturer. Amalija had a great passion for design, and spent hours and hours making clothes for Melania and her older sister Ines.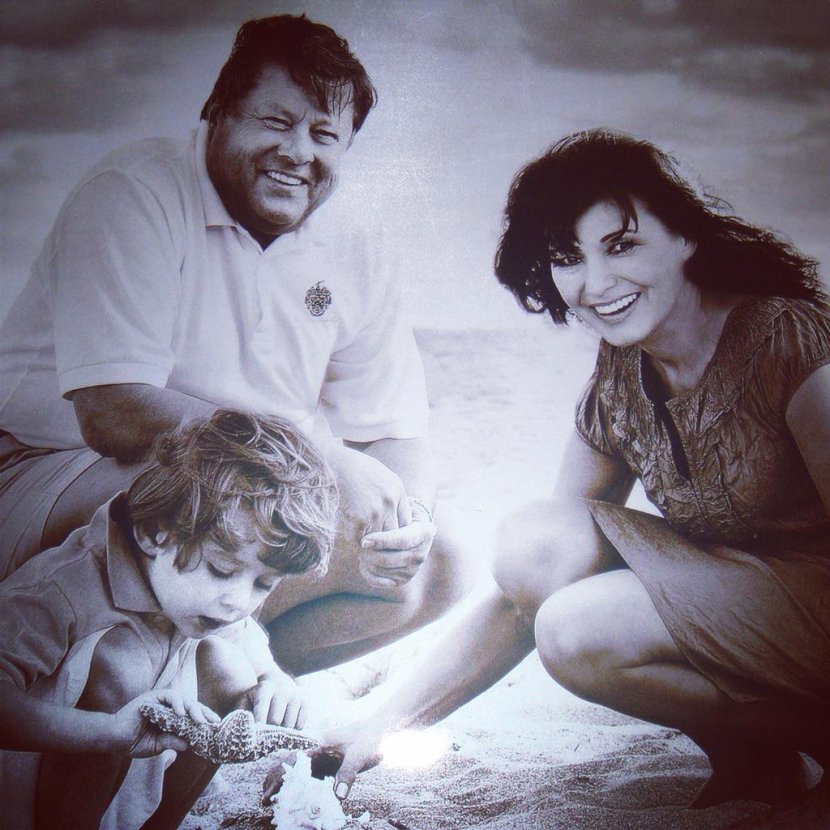 "I grew up with a beautiful family and had a wonderful childhood," Melania Trump" has said. "My mother and father taught us the importance of education, hard work and family."
Melania lived in a modest home, but her parents were kind of a big deal in the small town of Sevnica. She began modeling at five years old and performed at fashion shows that featured children's clothing, just like many kids of workers at the clothing factory in Sevnica.
Always wore makeup
Even as a young woman, Melania stood out.
Jure Zorčič, one of Melania's first boyfriends in Slovenia, remembers a fresh-faced woman who was full of optimism and wanted to explore the world.
"She was very classy, very peaceful, very focused. Very close to her parents and sister. She was always carefully dressed, which, given the state of the Yugoslavian economy at the time, he recalls, was nothing short of 'a miracle," he told Tatler.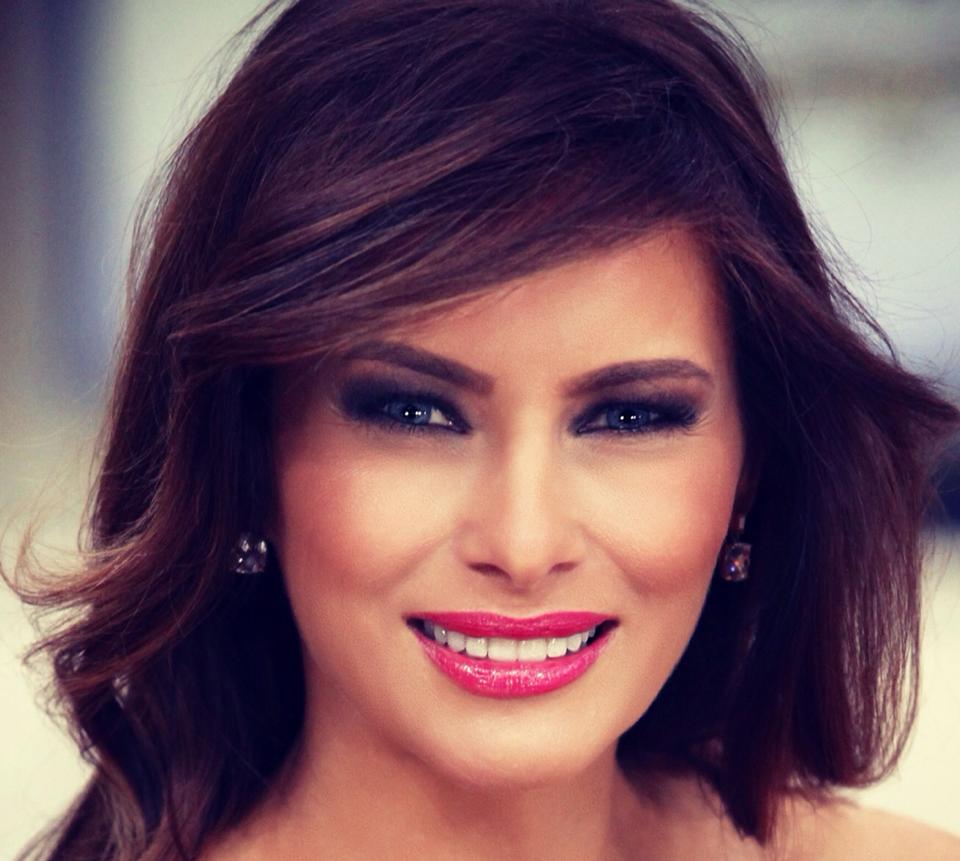 As a teenager, Melania moved to a small flat in the suburbs of Ljubljana, the capital and largest city of Slovenia. She studied at a special high school for industrial design and photography, and was very devoted to her studies.
"We were not party girls and we didn't go out very often," her childhood friend, Petra Sedej, said.
According to Petra, presentation has always been very important to Melania. Her friend constantly looked perfect 'with mascara and everything' – regardless of the situation.
Melania Trump young
At the age of 17, Melania's life would change forever – pretty much purely down to coincidence. While leaving a fashion show, Slovenian fashion photographer Stane Jerko noticed the quiet teenager leaning on a fence.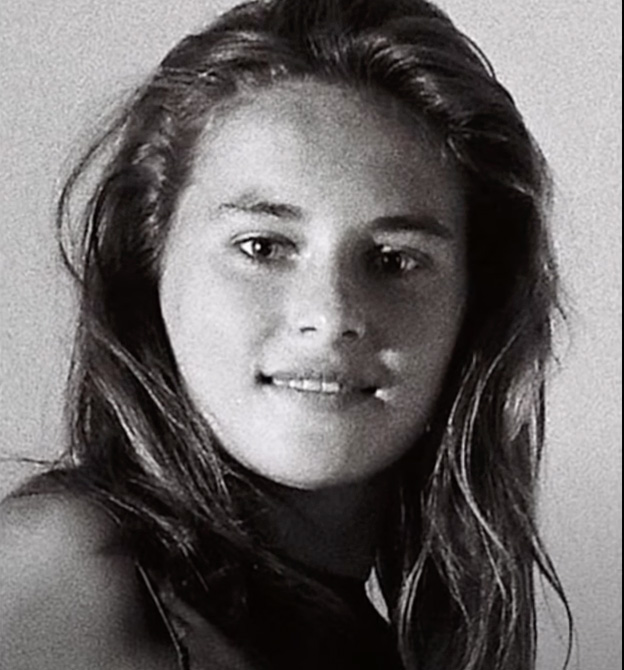 She could just as easily never have been spotted at all – but Jerko saw something extraordinary in Melania.
"She was tall and slim, long hair and long legs, and that's why I found her suitable to be a photo model. I noticed not just her good looks but also – even though it may sound strange – her inner energy," Stane Jerko told Voice of America.
Many of her childhood friends have spoken about how strikingly beautiful Melania was back then.
"She was a special kind of beauty, not the classic type," a friend from Ljubljana told GQ Magazine. "She had eyes that were kind of psychedelic. You look in those eyes and it was like looking in the eyes of an animal."
The beautiful photos taken by Jerko launched the modeling career of 17-year-old Melanija Knavs. Today, they also give us a unique view of the former First Lady in her teens, with minimal makeup and au naturel brows.
In many ways, she really looks like a completely different person in these photos! It's not often you see her with minimal or no makeup.
At this point, Melania wanted to study to become an architect. But at the same time, this was a big opportunity. Jerko, meanwhile, thought the girl had something special.
"She was shy and reserved at first," he explained.
"Not wanting to open herself up. But she quickly got into it and began asking questions: 'Why are you constantly moving the light? Is this how I should be holding myself?'"
Jerko revealed that Melania brought her own outfits to her very first photo shoots and that her first photos were "very promising." The quiet and reserved 17-year-old adapted pretty quickly and soon became comfortable in front of the camera. She was a natural.
In one photo, a make-up-free Melania looks shy, while her eyes look a lot wider than they are nowadays. In another, she sports a pair of high-waisted jeans and a simple white vest top – typical for the 80s.
Melania herself has never talked about these old pictures, so it's hard to know what went through her head when she posed in front of the photographer's lens. Did she want to be a supermodel and conquer the world?
Another interesting detail is that she's barefoot in many of the images.
That wasn't a stylistic choice, the reason was much simpler.
"I didn't have shoes for her because she had very big feet," photographer Jerko said.
"The other models had smaller feet."
Melania wore the equivalent of a size 9 shoe.
When people in the fashion industry discovered the black-and-white photographs, they contacted Melania. She took a modeling course and started to pose for different fashion magazines.
At 18, she signed with a modeling agency in Milan and ditched her Slovenian name for the more Germanic Melania Knauss.
She spent a couple of years doing modeling work in both Milan and Paris, and she did very well, though not supermodel well. In 1995, she was scouted by Metropolitan Models co-owner Paolo Zampolli, a friend of Donald Trump.
That was huge game changer for Melania, and Zampolli convinced Melania to travel to the U.S on a visitor's visa.
Big break in New York
It was in New York City that Melania would get her big break.
There, she lived in a shared apartment at Gramercy Park, but since she was 26 years old – much older than the average aspiring model at the time – she gambled and put everything on the line.
Melania said she was "determined", but in the era of supermodels like Kate Moss and Cindy Crawford, she had to do something extra. Melania decided to appear without any clothes in French men's magazine Max. Ultimately, being 26 years "old" actually turned out to be an advantage for her.
Due to a law that prohibited younger models from promoting tobacco, Melania's face was soon all over Times Square in a commercial for a cigarette company.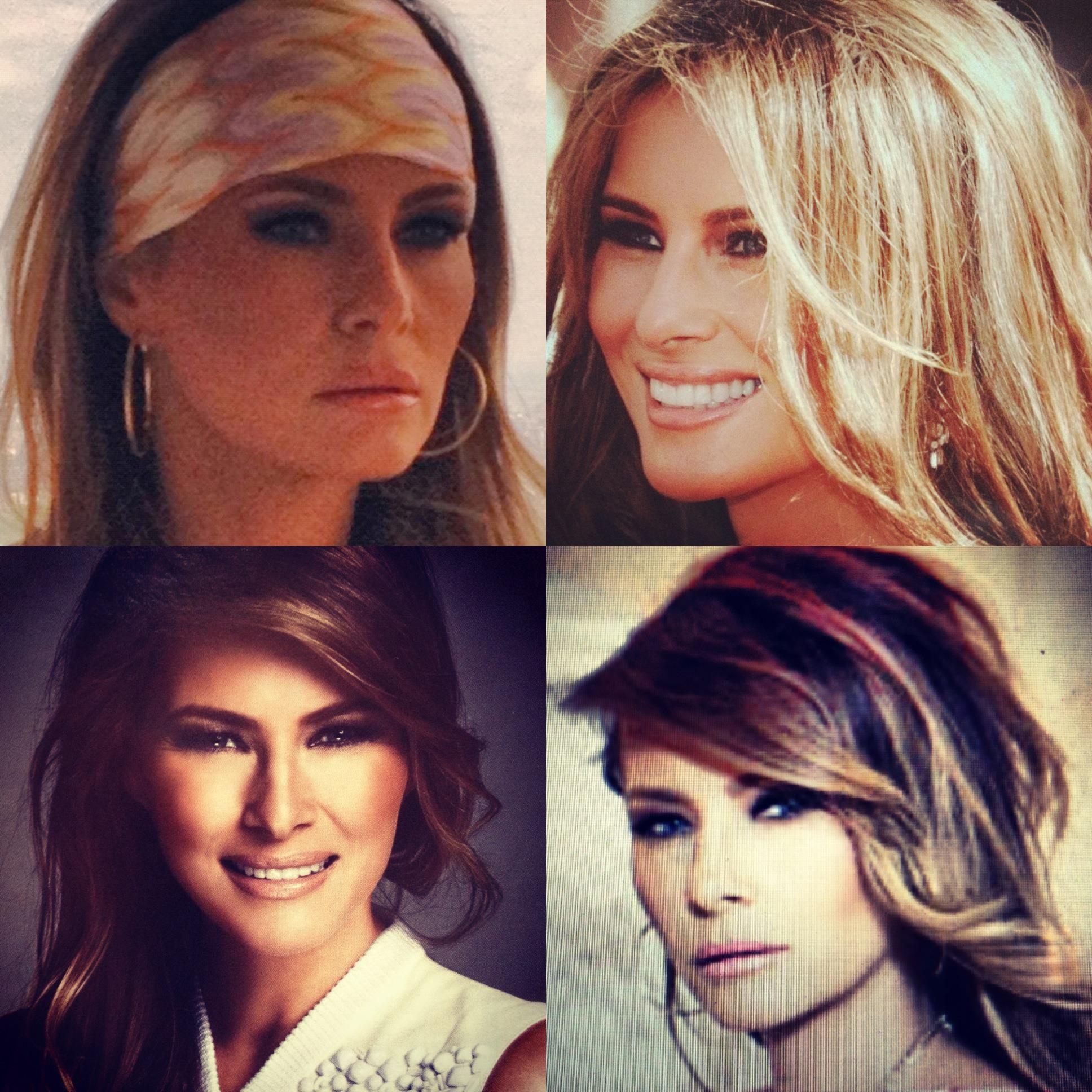 American businesswoman and former fashion model Irene Marie later on represented Melania, and she says that the aspiring model was a composed young woman who took her work seriously.
"[Melania] wasn't the most expensive model, but she was a high-end model," Marie said.
"What I particularly liked about Melania was that she wasn't part of the nightlife scene, where all you had to do was open different magazines to see which clubs your models were at. It was the era of cocaine, drugs and clubs, and you had to watch out for your models. Melania, though, had a reputation for being serious and focused."
Since then, Melania Trump has had admirable success in the field, but also launched her own line of jewelry. She has also marketed her own skin care collection, this before she entered the White House with her husband.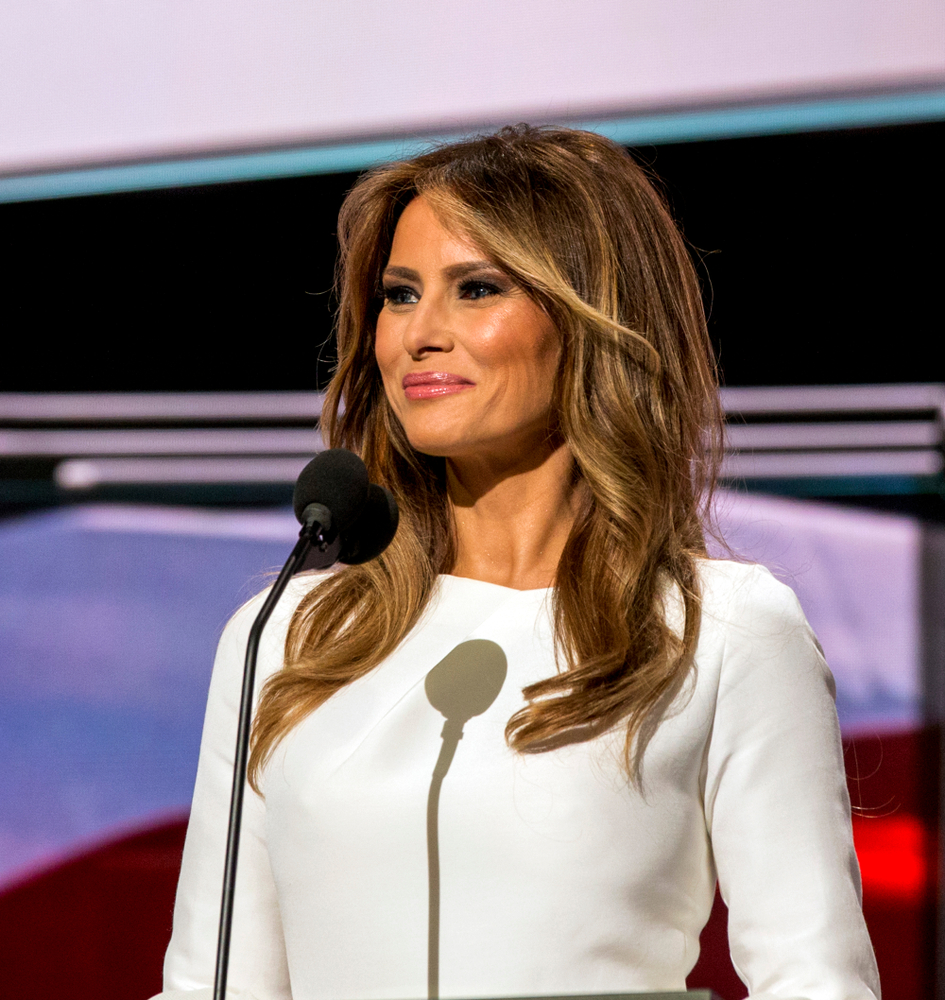 Melania Trump has risen from immigrant model to the very top of the political food chain in less than three decades. According to her, she's the living proof that "the American dream" yet exists – and it's hard not to agree with her!
You can safely say that she has come a long way since those black and white photos from the late 1980