When three-year-old Aurora went missing in the woods near her home, a major search effort was undertaken involving many people.
After a 15-hour-long hunt she was found safely, all thanks to a dog, Max, who not only refused to stop searching for the girl, but then did something amazing once he had found her. He's now being rightfully hailed as a hero.
Max is a 17-year-old Australian Cattle Dog who is both deaf and partially blind. His other senses however, including his smell and general perception of things, are fine. Or perhaps it's better to say finely tuned. After all, it was thanks to him that finding three-year-old Aurora was made possible.
The young girl was reported missing on Friday after straying too far from her home in Queensland, Australia, while playing. It was her grandmother who immediately alerted the police as soon as she realised. The police in turn launched a manhunt to find her.
In addition to Aurora's family and the police, 100 volunteers took part in the bid to get her safely home. Despite this, when Saturday morning rolled around there was still no trace of her.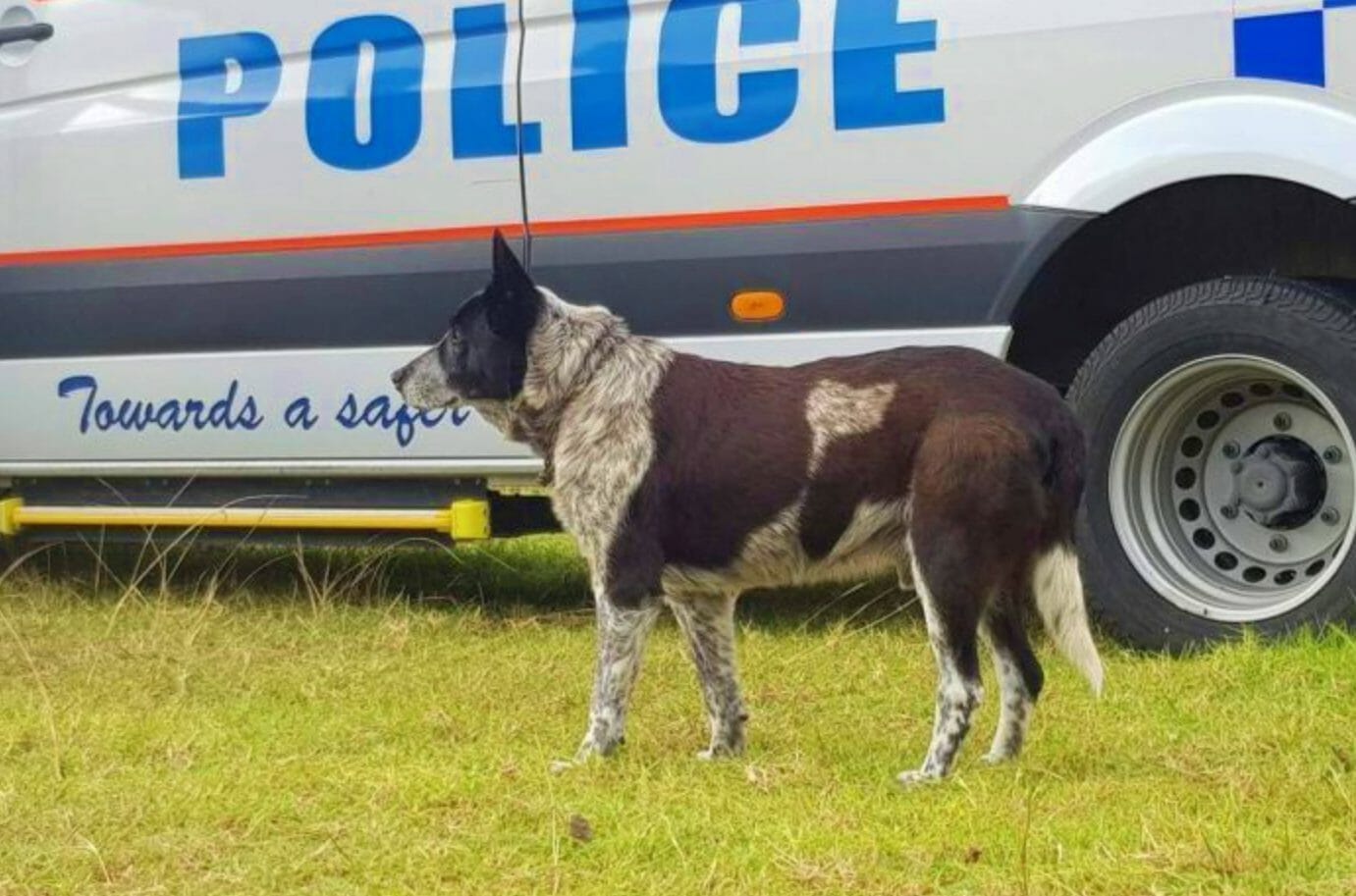 "He led me to her"
Then, during Saturday's search, something happened. Aurora's grandmother was approached by a dog, Max.
"I shot up the mountain … and when I got to the top, the dog came to me and led me straight to her," the woman said, as per Fox News.
Max is rewarded
It turned out Max had discovered the girl almost two miles from her home. He'd then stayed with her overnight, before alerting others to her presence the next morning. She'd been gone for 15 hours in total, but was thankfully unharmed when she was found. Max has since been rewarded by the police for his heroic efforts in the search.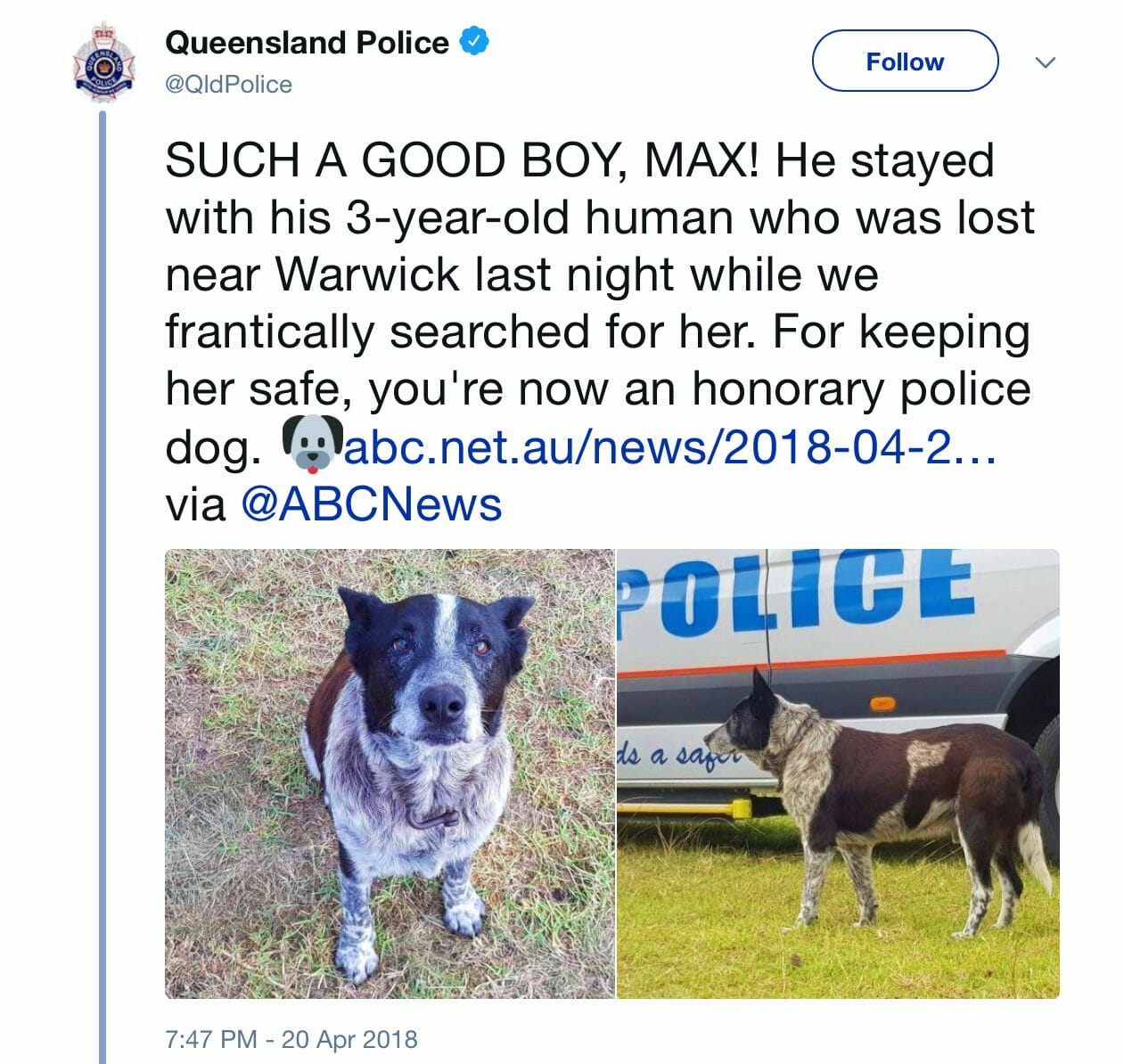 Had Max not found and stayed with Aurora, it could have been a long time before she was discovered. Please share to show others how amazing animals can be.