A zoo in New Mexico welcomed its newest resident this week — not just providing a new home, but a second chance after she was nearly euthanized.
The Amarillo Zoo has taken in a one-year-old female black bear cub, who had previously been captured several times by local authorities after being found around human community.
The cub was apparently fending for herself: "Most likely, the cub was coming around humans because she was searching for food," Amarillo Zoo Curator Berkeley Hilliard said in a press release. "We don't know what happened, but something happened to her mother."
While the bear was just trying to survive, she ended up near humans one too many times, and soon her life was at risk. In New Mexico, wild animals captured four times become subject to euthanasia because they could pose a threat.
Thankfully, that did not happen. The cub was instead taken in by the Amarillo Zoo, who quickly fell for the bear.
"She is a joy," Hilliard said. "We look forward to everyone being able to see her once she gets acclimated to her new home."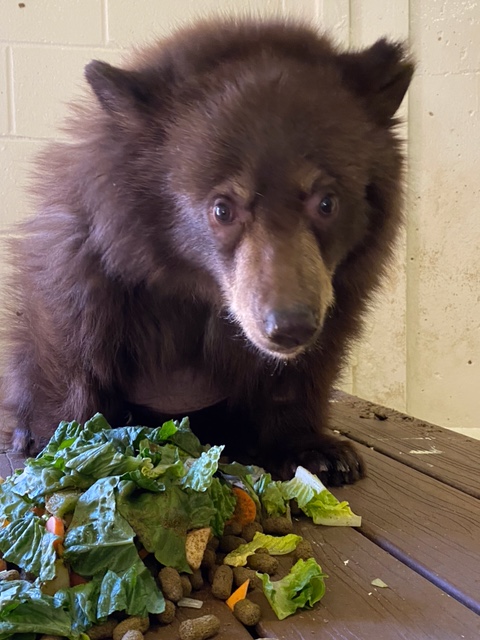 The cub is not yet named, and is not on display to visitors. Right now, she still needs to get acclimated to her new surroundings and fellow bears.
"We are introducing them to each other slowly through a fence," Hilliard said.
"This is a process, much like for any new animal that comes to the zoo. We love having her here, and we are looking forward to introducing her to our visitors. We think they will love her as much as we do."
We're so glad this bear is safe and being cared for! Thank you to this zoo for giving her a new home.