Everybody loves Betty White. For over 70 years, she's been a beloved TV icon, starring in shows from The Mary Tyler Moore Show to The Golden Girls to Hot in Cleveland.
While most people love her for her excellent TV performances, she's also renowned as an advocate for animal rights.
In fact, Betty White did one project that combined her love for animals with her talents as a TV star — a show that most people have never heard of.
But recently, Betty celebrated her 99th birthday — and decided to give a gift to us: she announced that her long-lost animal talk show, The Pet Set, would finally be released after 50 years.
The Pet Set is a show hosted by Betty White, in which she interviews celebrity friends alongside their pets. The show first premiered in 1971, so the guests are iconic stars from vintage film and TV. According to a press release, guests include Mary Tyler Moore, Doris Day, James Stewart, Vincent Price and Rod Serling.
A preview posted by Betty on Twitter gives you a glimpse of what the show was like — Burt Reynolds talks about his dog, and Carol Burnett feeds a baby elephant!
The talk show ran for 39 episodes, but haven't been available for viewing in decades. But now, in honor of the series' 50th anniversary, The Pet Set will be released in its entirety on DVD and on streaming platforms on February 23.
Despite its relative obscurity, the show clearly means a lot to its star.
"If I haven't told you already, I will now. The Pet Set is one of my favorite shows," Betty White said. "I'm thrilled it's going to be seen again after all these years."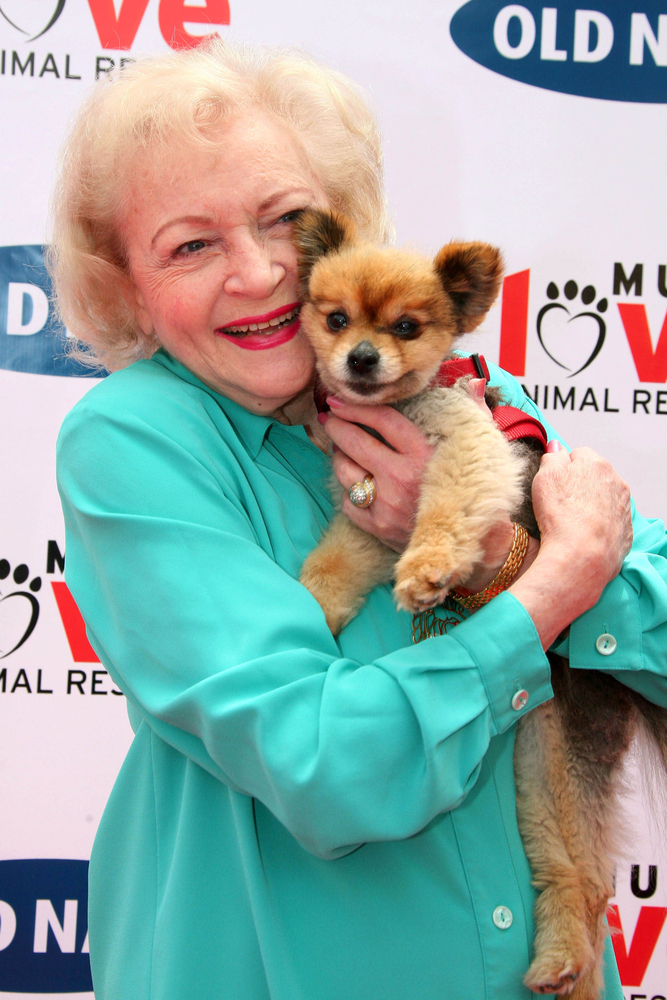 It's clear why the show meant a lot to Betty — in addition to being all about animals, her favorite subject, it was also a show she created with her late beloved husband, Password host Allen Ludden.
The TV icon celebrated her incredible 99th birthday on January 17, and it's clear that she's as funny as ever.
"It's my 99th birthday which means I can stay up as late as I want without asking," she joked on Twitter.
A very happy birthday to the great Betty White! Thank you for everything you've done for animals — we can't wait to watch your show and see you pal around with animals!
Share this great news if you love Betty White!