In the aftermath of a natural disaster, everyone is looking for good news, signs of hope and recovery. And one Alabama community got just that, after finding something unexpected in the wreckage of a tornado.
On Monday night, an EF-2 tornado struck the city of Fultondale, Alabama. According to WSB-TV, one person was killed and a dozen others were injured, in addition to extensive property damage.
The Williams family were among those who lost their home in the tornado. They survived by escaping to a tornado shelter as their home was torn apart.
"Just as soon as we got in there, it just came down on top of us," Jason Williams told WSB-TV. "We were trapped underneath some stuff for about 15, 20 minutes until our neighbors came, helped us get out."
While grateful to be alive, the family had to come to terms with the fact that all their possessions were now in rubble… and most devastatingly, it seemed their pets didn't make it out. Their dog, Smokey, was nowhere to be found.
After the tornado passed, the Williams' and their neighbors began looking through the wreckage… and were stunned to find someone alive under the rubble.
It was Smokey, miraculously alive and unharmed!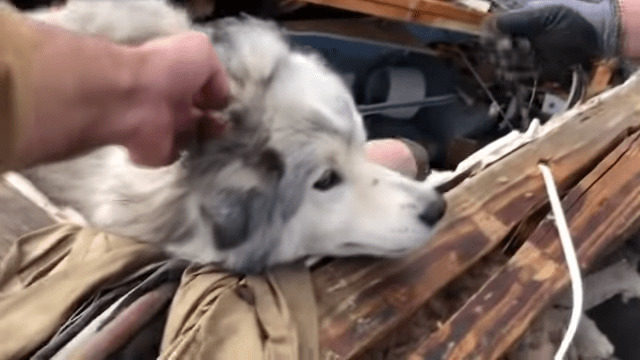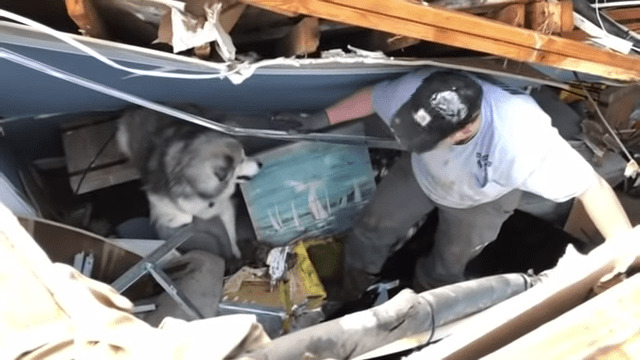 The dog was scared, but they were able to lure him out to safety. The dog's unlikely survival brought some good news to a dark morning.
"I'm just so proud that Smokey is OK," Jason said.
Sadly, it seems some of their other pets didn't make it, like their guinea pigs and turtle. But Smokey's survival was a much-needed silver lining.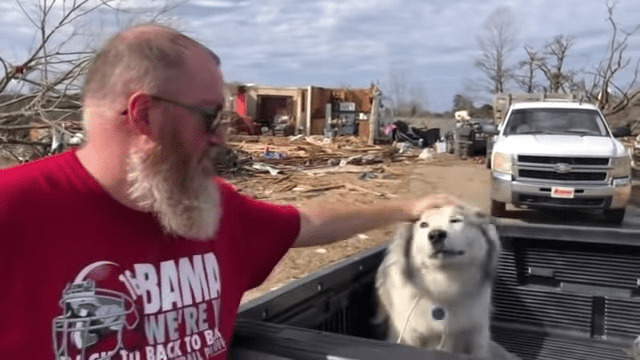 Despite everything they lost, the Williams family was grateful for everything they still had — including their own health and safety.
"We're bruising and scraped up, but other than that, God had his mighty hands on us," Jason told the Associated Press.
Our hearts go out to all the victims of this tornado, and we're glad this family found a silver lining in this dark time.
Share this inspiring story!