It's hard to imagine how anyone could abandon their dog, leaving them tied up and left for dead.
These poor mistreated animals deserve love, and hopefully someone with a heart comes along to save them from this neglect.
That was the case for one dog, who was tied up and left in deplorable conditions, until one woman gave her the home she deserved.
In October, Courtney Bowles got a call from her dad: he had found a puppy abandoned outside the apartment next door. "The tenants had moved out and left her tied up with a cat collar on and a small walking leash," Courney explained on Facebook.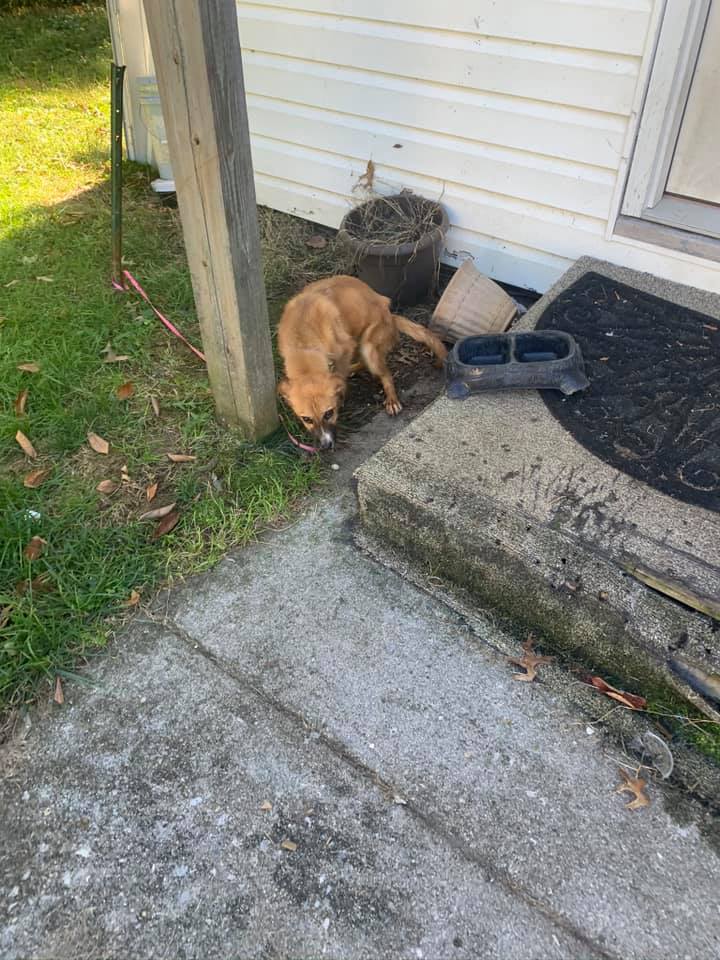 The abandoned dog was already suffering, living in terrible conditions.
"I couldn't believe it," Courtney told The Dodo. "She was severely underweight and covered in her own excrement and garbage. She had gone through a trash bag she could reach because she was so hungry."
Naturally, Courtney knew she had to help the dog. She untied her from the post, and while the dog was naturally terrified at first, she soon warmed up to the human, realizing she was finally being rescued.
"I unhooked her from the leash and as soon as I sat her in the car she started wagging her tail," Courtney said.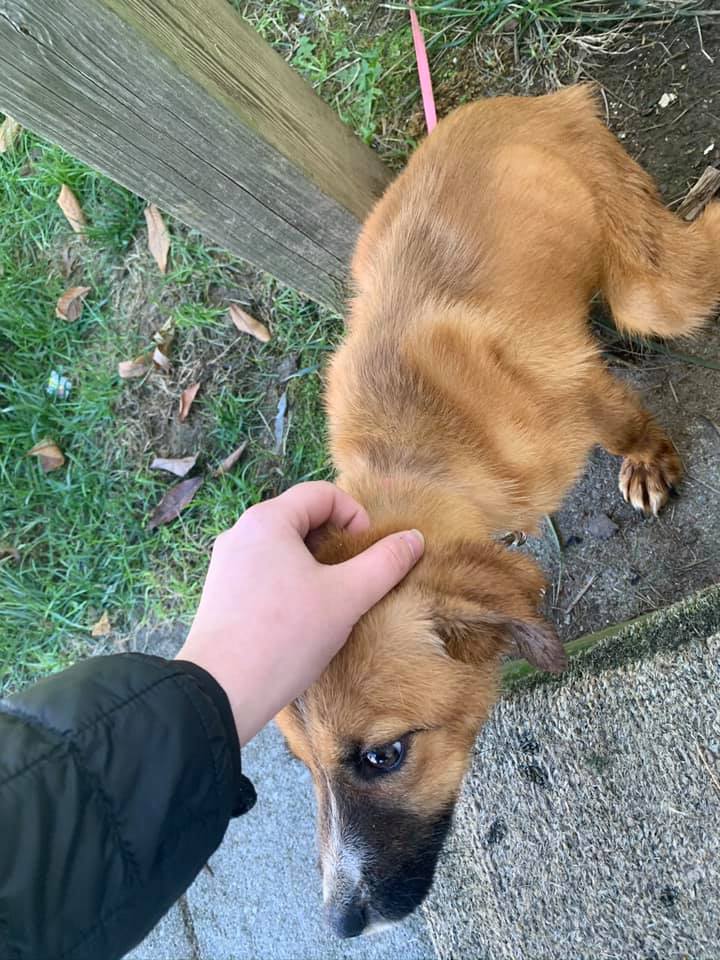 Courtney took the dog home, and named her Bonnie Blue. She gave the dog a much-needed bath, and Bonnie soon adjusted to her surroundings.
She felt at home in part thanks to the family's other dog, a beagle named Millie, who took the rescue under her wing.
"[Millie] would slow down a bit so Bonnie could catch up or she'd knock toys off the couch so Bonnie could reach them," Courtney told The Dodo. "It was so sweet watching them bond."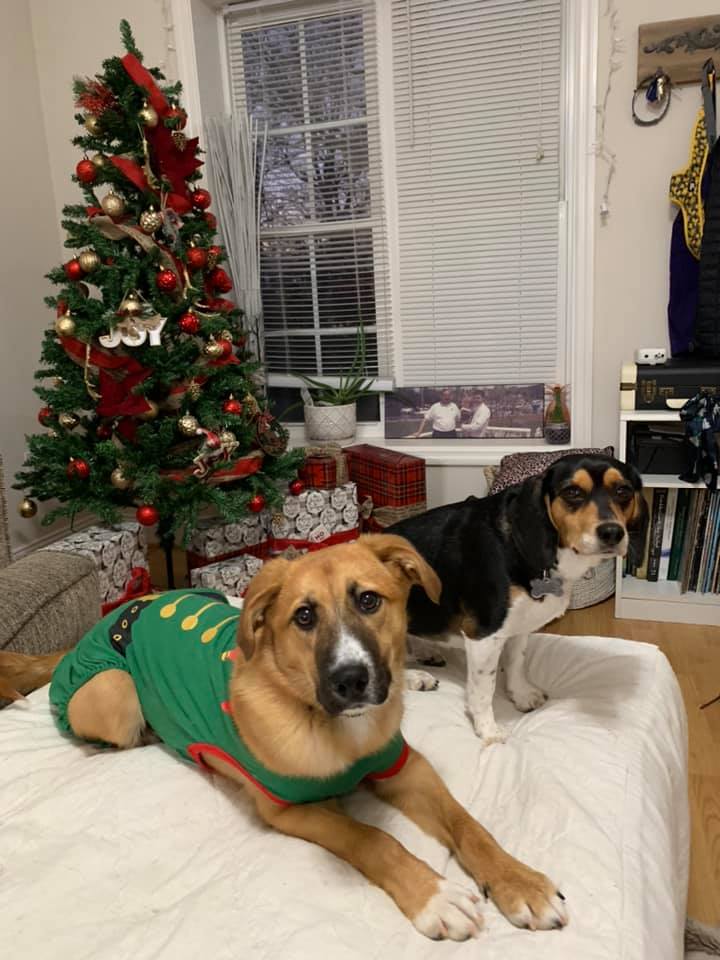 In the months since she was first found left for dead, Bonnie has become a beloved part of the family.
"She's brought so much joy to our lives and we couldn't be more proud of her progress," Courtney wrote on Facebook.
"I was worried initially about taking in an animal that has so clearly lived through abuse, but Bonnie is the most loving dog I've ever met."
And of course, Bonnie is very happy to have a loving home after her ordeal.
"She's learned to trust people again," Courtney said. "She will never be cold, lonely, or starved again."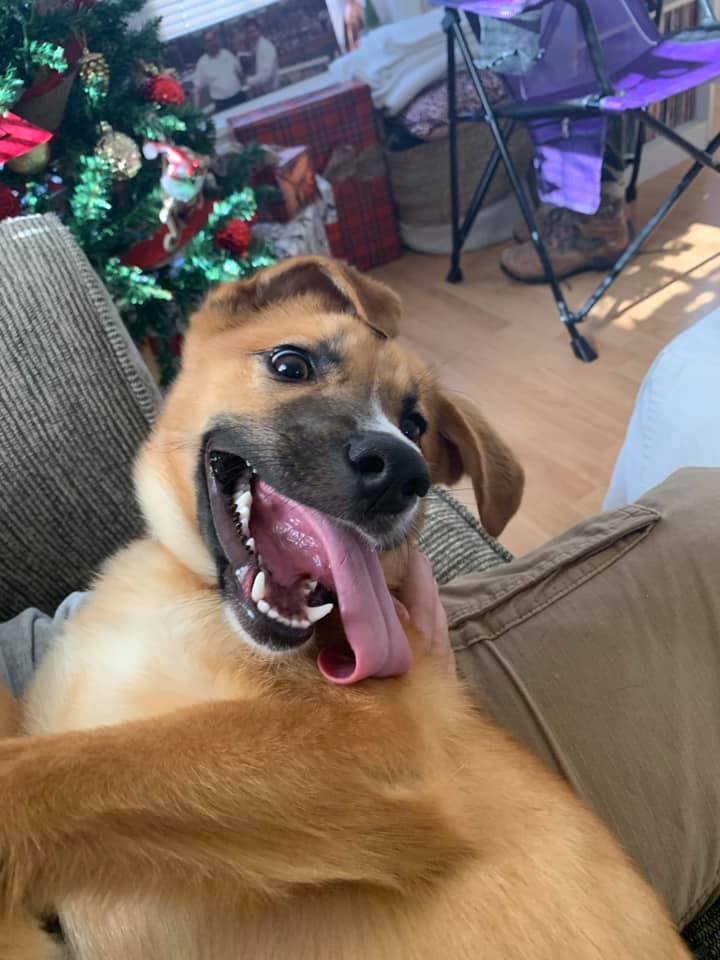 It's so sad what Bonnie Blue had to go through, but at least now she has a loving home, thanks to Courtney!
Share this inspiring story!