It's always heartbreaking to have to give up a dogs, but sometimes life circumstances force us to separate from our beloved pets.
But life works in mysterious ways, and sometimes old friends come back to us when we least expect them. Like one pit bull, who returned to her original owners after over a decade apart.
Twelve years ago, the Smith family, from Honolulu, took in a pit bull puppy named Zoe. She had only one eye, which might've scared off some people, but Zoe became a beloved part of the family.
"She loved any dog, any person, any other kind of animals, you know cats, dogs, and she's just so tame and gentle," mom Sherrie Smith told KHON2.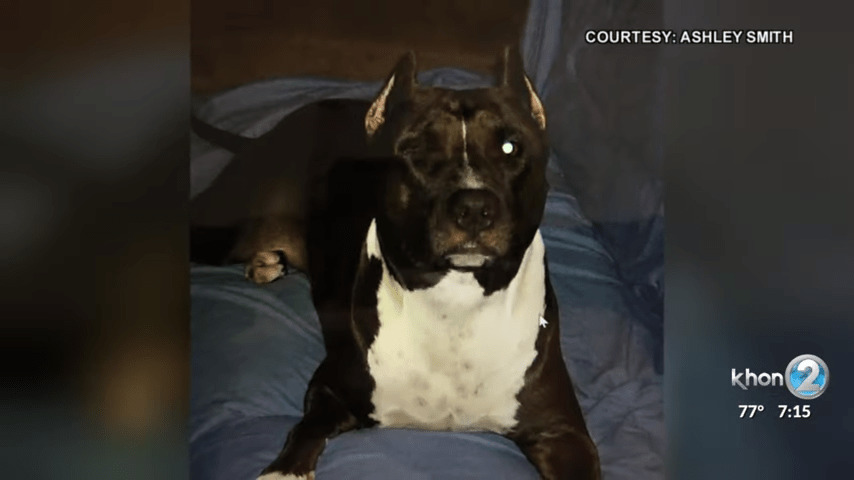 Sadly, the Smiths soon had to give up Zoe. They moved in 2009, and couldn't find a new home that would allow them to keep a pit bull.
They ultimately made the heartbreaking decision to find the dog a new home. Sadly, they also lost contact with Zoe's new owners, losing touch with Zoe seemingly for good.
"Over the years, we've always talked about her and we've always wondered what happened to her," Sherrie said.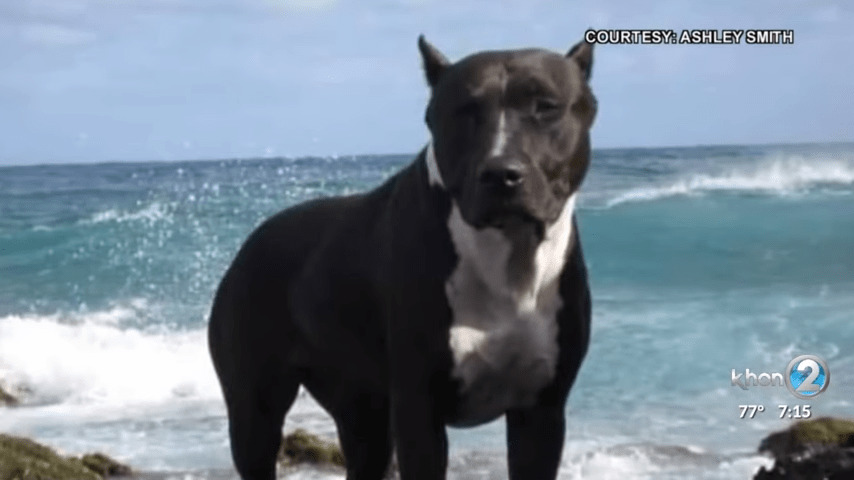 But after 12 years, this family recently got a call they never expected.
It was from the Hawaiian Humane Society. They had found Zoe, now in old age, with no identification other than a microchip which still listed the Smiths as the owners.
The family was stunned, and went to pick up their old dog after over a decade of separation. Sadly, Zoe didn't seem to recognize them after all this time, but they were still determined to help their old friend.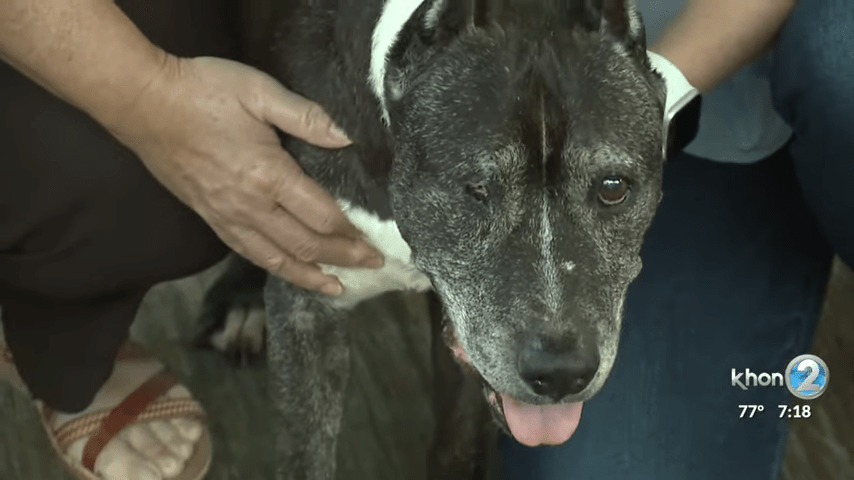 The family contacted local Facebook groups for lost dogs, hoping to reunite Zoe with her second family.
Sadly, they realized that they, too, had to give up the pit bull.
"Same situation happened with them," Sherrie's daughter Ashley told KHON2. "They had to move and a lot of places wouldn't accept pit bulls, so they had to re-home her."
After searching some more, the Smiths realized that no one was looking for Zoe. They wanted to take her in themselves, finally bringing their dog home to her original family 12 years later.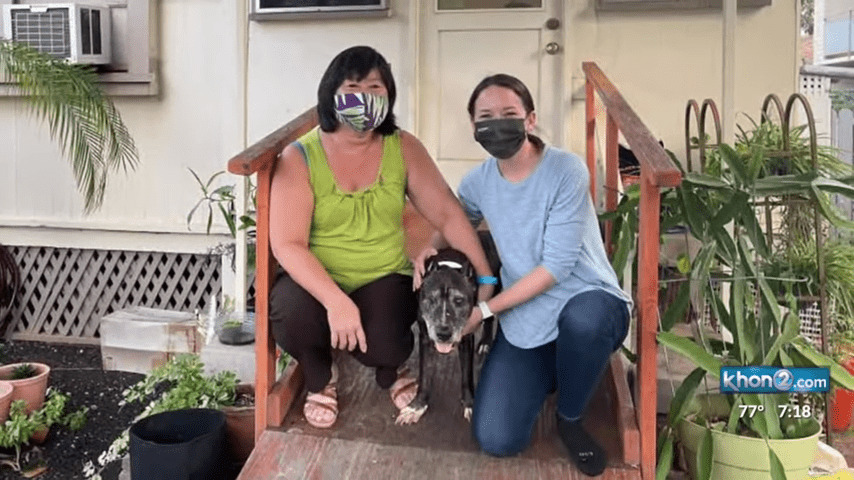 However, there was a familiar complication: the Smiths' home was not pet-friendly. But their landlord decided to make an exception, finally allowing this poor pit bull to have a stable home.
The Smiths were grateful, and have committed to giving Zoe a great life in her final years.
"It's like full circle. She came back to us," Sherrie said.
Everything happens for a reason. It's incredible to think that Zoe made it back to her original home after so much time apart.
It's also a reminder to get your pets microchipped — a free service that makes miraculous reunions like this possible, even after 12 years.
Share this incredible story!