We're only a few days into 2021, but the start of the new year has brought much good news for animal lovers, as several laws benefiting animals went into effect on January 1.
That includes Denver finally ending their longtime ban on owning pit bulls as pets. It's a big win for this often-misuderstood dog breed, who will finally be able to be adopted in the Colorado city.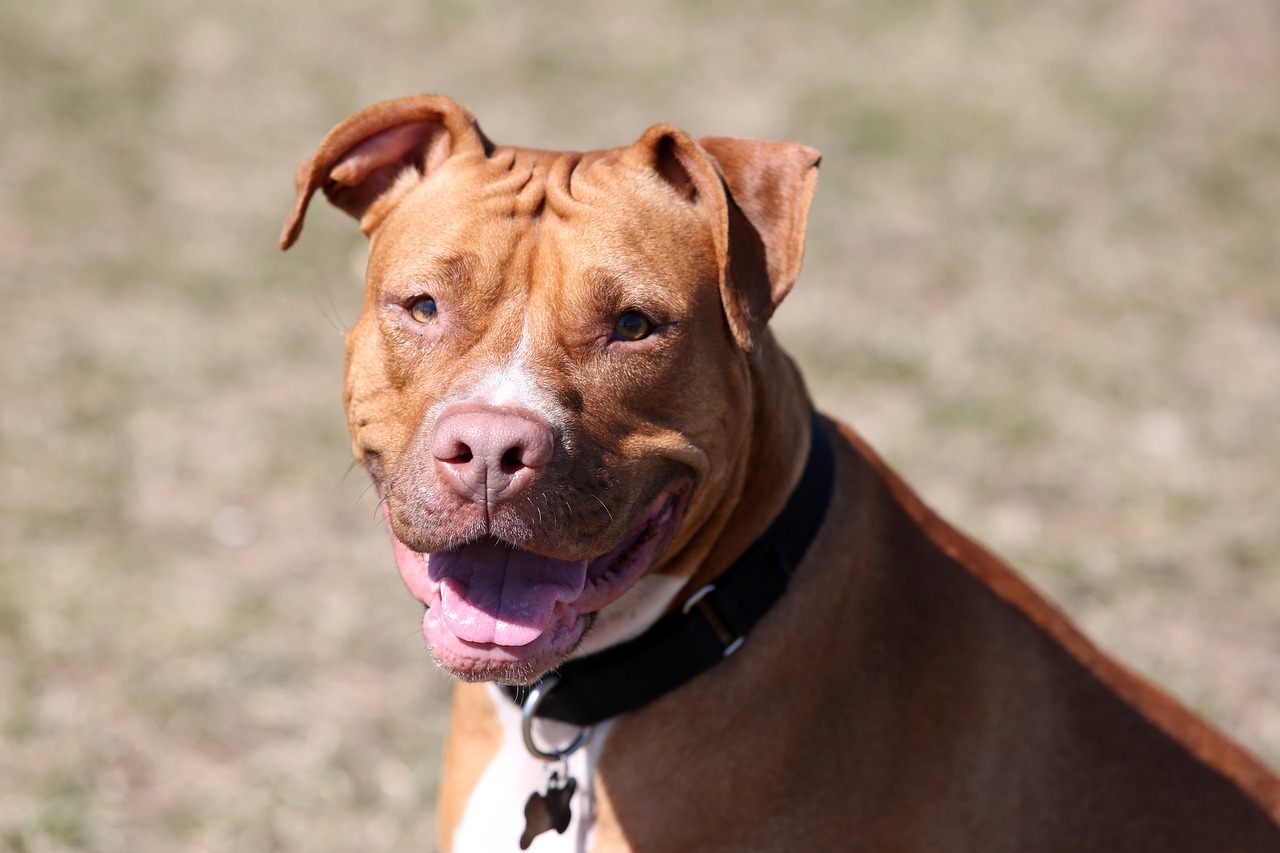 Now, with the law finally changed, the first pit bull has been adopted in Denver… and he couldn't be happier.
The Denver Animal Shelter announced on January 5 that a pit bull named Gumdrop had the honor of being "the first Pit Bull adoption since the new breed ordinance."
Gumdrop was found on the street on December 17 and taken to the vet, city public health spokesperson Kyle Wagner told Denverite. He wasn't microchipped, so after a five-day hold, he was put up for adoption.
A family from Colorado Springs adopted him, and have renamed the dog Odin. A photo shows the overjoyed pit bull leaving the shelter with his new family:
Denver had banned pit bulls as pets since 1989. The law was finally overturned on election night last year, after a measure on the ballot passed with 64.5% approval.
The measure made pit bull ownership legal, requiring owners to pay an annual fee and limiting them to two pit bulls per home, according to CBS Denver. These requirements can be reevaluated in three years; if there are no violations pit bulls will be treated like any other dog.
Pit bulls have long had an unfair reputation for being a particularly vicious and aggressive dog breed, even though these dogs often make very loving and gentle pets. They've suffered from this negative perception, often being singled out for bans and becoming the most frequently found dog breed in shelters.
But now, Colorado pit bulls will finally be able to find loving homes in Denver. Gumdrop is the first, but certainly not last, pit bull to have his life changed by the changed law.
"Gumdrop was so happy to go home with his new family!" Denver Animal Shelter wrote. "Today is a day of celebration!"
Congrats to Gumdrop on finding a loving home and becoming the first pit bull adopted in Denver in 30 years.
We can't wait to see more pit bulls finally find homes following the end of this ban. Share this great news if you agree!