Becoming a foster parent is anything but easy but those that decide to generously open their homes to children who don't have the love they deserve go through a lot.
Just to become qualified for foster care requires taking a lot of classes to get certified. But, despite the many forms and assessments, most foster parents worry that any child they take into their home will have problems adjusting.
Kari Lewis, a young foster mom living in Portland, Oregon, says, "foster care has been one of the hardest but absolute best things that we've ever done."
Foster parents also have the heartache of losing the children they've bonded with and loved if they can be reunited with loved ones.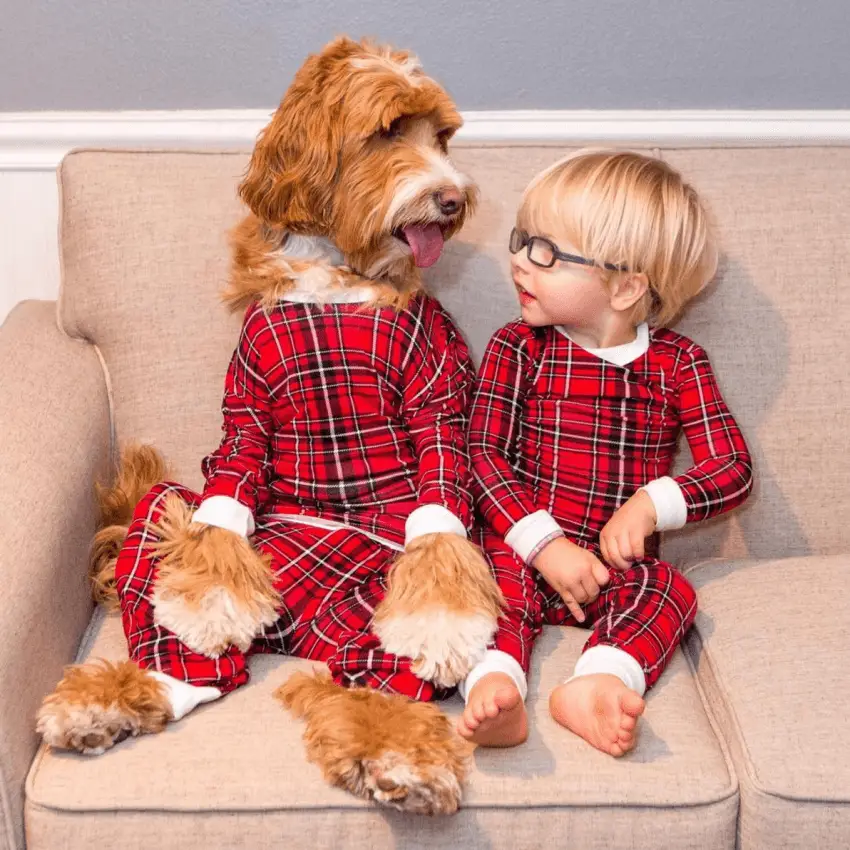 This wasn't only hard on Kari but also her mom Sandi Swiridoff who loved each child that arrived in her daughter's home as if they were her own grandchild.
"My daughter was fostering two boys, ages two and five," Sandi Swiridoff, told Mashable, "When the time came for them to move to a forever family my heart ached at the thought of no longer being involved in their lives."
To fill the gap Sandi decided to adopt a dog – an Australian Labradoodle she called Reagan. When Sandi's four-legged friend turned 11 months old, Kari brought Buddy, an 11-month-old boy, into her home.
What Sandi and Kari couldn't have predicted is how close these two fast friends would become.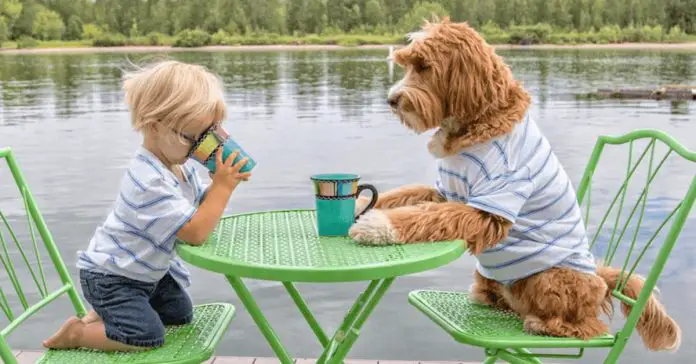 "Reagan gets SO excited when Little Buddy comes over — his whole backside wags, not just his tail," the grandmother said.
"They play, cuddle, steal each other's toys, read, sip lattes (almond milk, no coffee)… and just love to BE together."
They also have an Instagram account where they share their cuteness with the world.
Their bond even inspired Sandi to write a book about them, Reagandoodle and Little Buddy – The true story of a Labradoodle and his toddler best friend is written from Reagan's perspective with proceeds from the sale of the book going to Foster Parent's Night Out, an organization that "provides a much needed break for foster parents, and a rousing fun time for foster children," Sandi says.
The love and healing that an animal can provide is clearly seen in Reagan and Buddy's friendship, I'm so glad they have each other.
I'm not sure I've ever seen a more adorable duo. Please share.