Tears are running down my cheeks, even as I write this.
Reports from Japan tell of a helpless dolphin and 46 penguins left to die in an abandoned zoo.
Left to her fate, a dolphin named "Honey" has been swimming alone in her enclosure for months – now she's in a critical condition …
According to reports, Inubousaki Marine Park has become a dilapidated ruin due to the park's closure; five dolphins and 46 penguins have been left to virtually fend for themselves.
Four of the dolphins are already dead, however, and without intervention Honey will be soon to follow. At present she swims around her enclosure alone, and sick.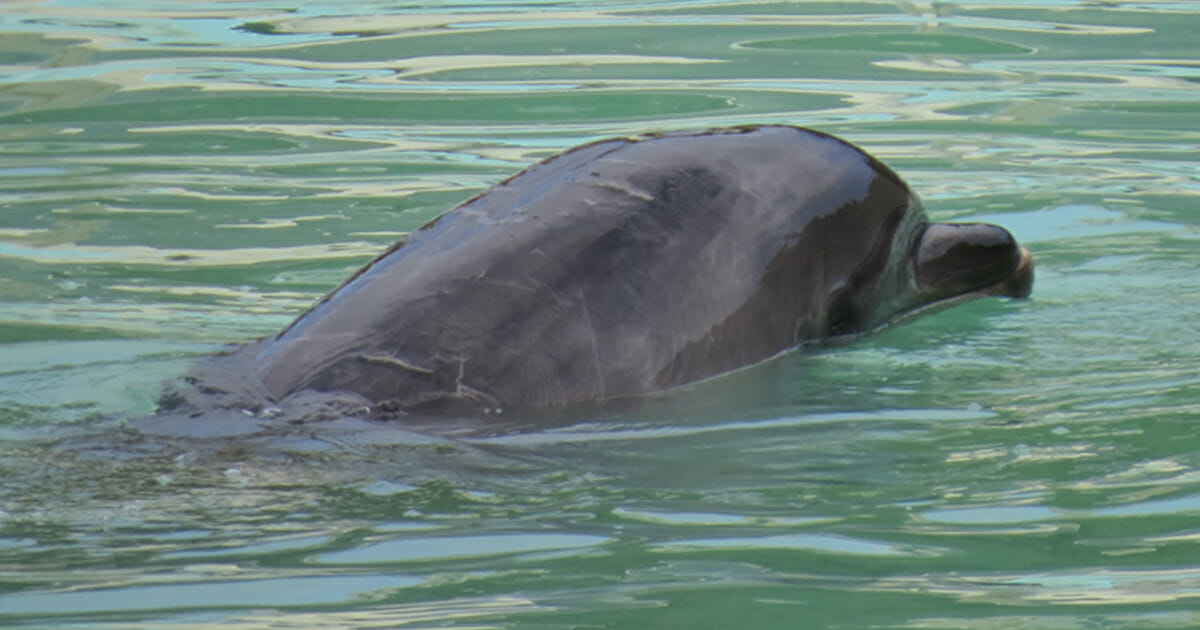 Obviously, Honey is in terrible condition. Reports state that she can do nothing but swim the same small cycle every day, wondering where her companions are.
The pictures, from Japanese organization Animal Rights Center, illustrate the harrowing truth of affairs in what was once a thriving water park.
Left to their fate
Aside from Honey, there are also 46 penguins in the park.
RTL reports that they've been "living their lives for months in a wrecked pool between rubble and building ruins."
A few of the former zookeepers come by from time to time to give the animals food they need to stay alive, but even so their outlook is bleak.
As per the Animal Rights Center website, Honey the dolphin cannot dive, and so remains at the surface of the water.
RTL say: "She may have gases in her body due to illness, veterinarians say. Due to the fact her back is constantly exposed to the strong sunlight, her skin is in a bad state. Again and again she repeats the same monotonous movements with her head – a sign that the animal is not only well physically, but mentally, too. No wonder – completely abandoned in a tiny pool."
#SaveHoney
The hashtag #SaveHoney has now been launched, through which animals rights activists hope to spread awareness so as to save Honey before it's too late.
With pressing urgency, a new home is sought for the mammal. In the wild, dolphins are highly sociable animals that live in groups, only exacerbating Honey's isolation.
We are deeply upset by this news and hope that Honey and her 46 penguin friends can be saved.
Humans can be cruel beyond comprehension sometimes.
Please help us – and Honey – by sharing this post to spread awareness of the fate of the helpless animals in Japan.