They say a cat often chooses its owner and this was certainly the case for one orange cat who decided he could no longer live his life on the streets.
It was Valentine's Day last year when Jaelle was surprised to find an orange cat scratching at the door of her home in Quebec, Canada.
Jaelle couldn't leave the cat outside on such a harsh winter's day so opened her door to let him in.
She'd never seen this frosty feline before but knew he may not survive if he stayed out in the cold without food so didn't hesitate to help.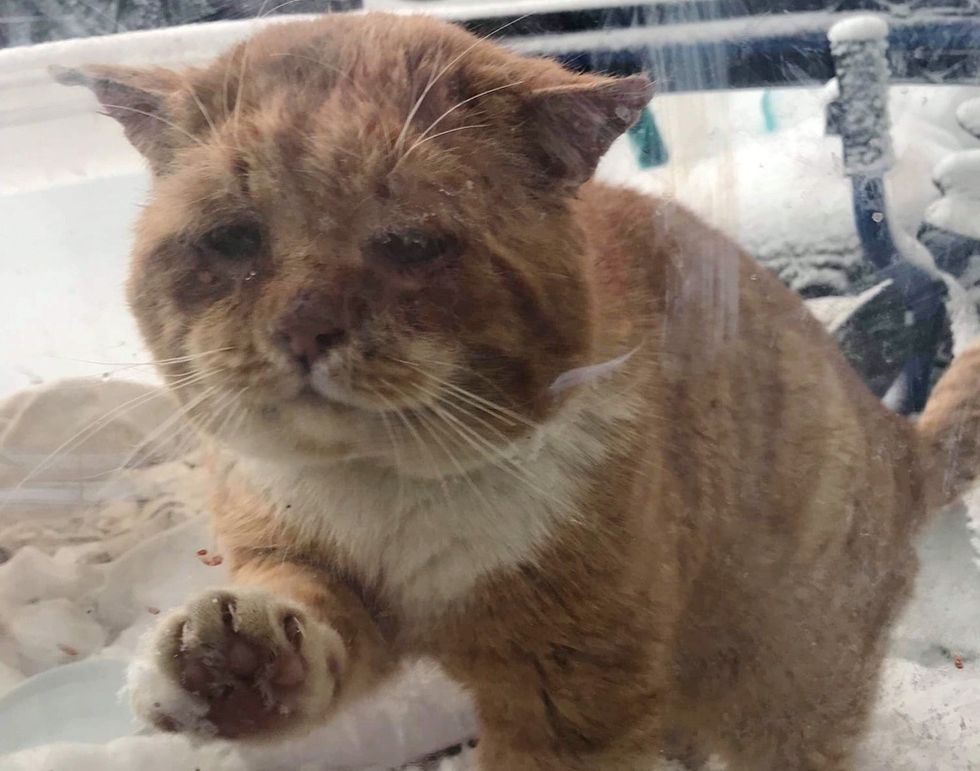 The orange tabby cat had many signs that he'd been struggling through the cold without enough food and water. As a volunteer for One Cat At a Time, a kitten rescue in Quebec, she didn't hesitate to reach out to founder Marie Simard and ask for help.
"Our rescue specializes in orphan kittens, but he was asking to be saved at the door and we couldn't leave him outside," Marie told Love Meow.
"We tried to find the owner but there was no microchip. He was around 6-7 years old, not neutered and nobody was looking for him. Most likely, he was abandoned outside by previous owners a long time ago."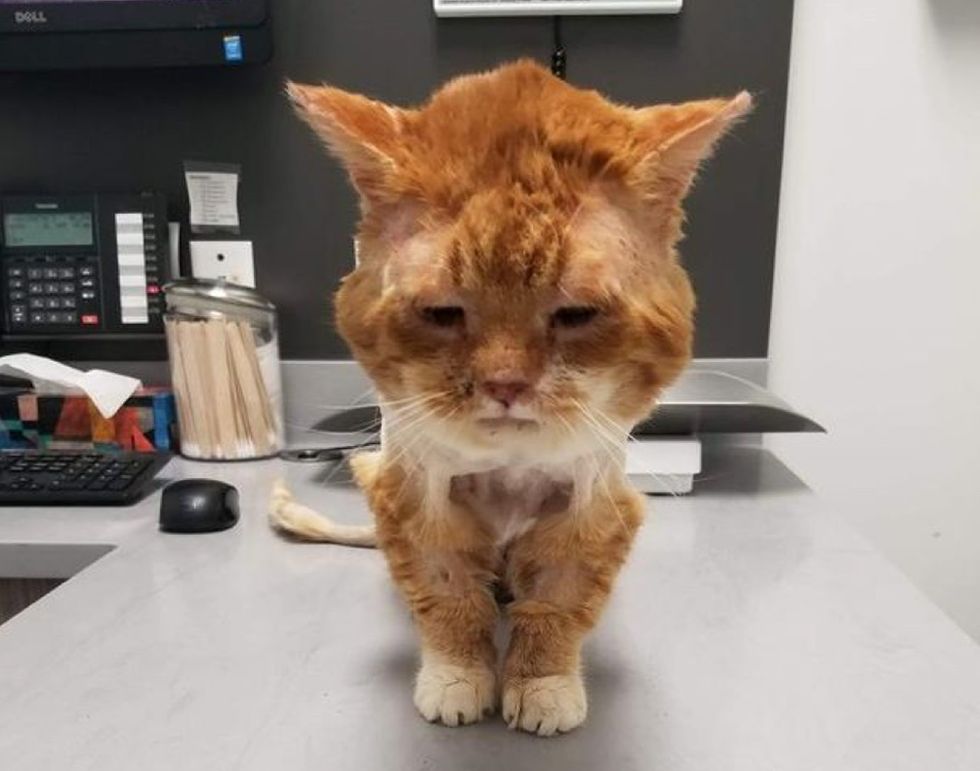 The homeless cat was struggling with a whole host of health issues, he was covered in fleas and matted hair and had a number of battle wounds. He also tested positive for FIV (Feline Immunodeficiency Virus), and had parasites, many dental issues and upper respiratory infections.
But despite all his health issues he was so sweet to those caring for him, just grateful to have a roof over his head and regular meals.
He was also very frail but purred nonstop during his treatment, as reported by Love Meow.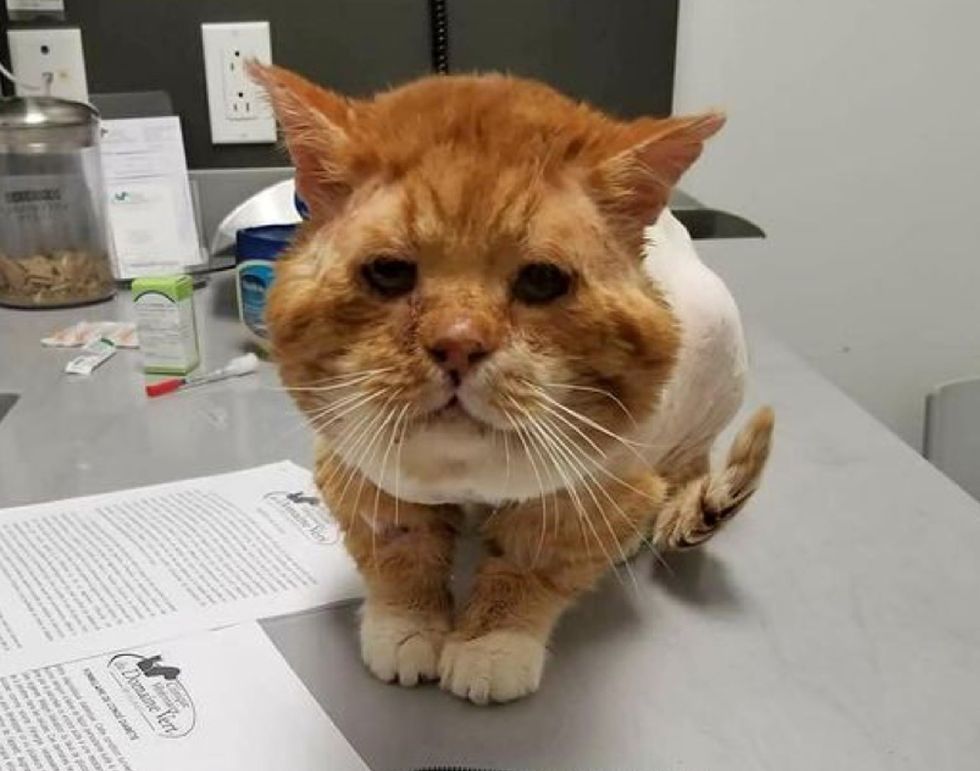 His matted fur had to be removed and he was put on the medication needed to help get this tough kitty back to health.
Jaelle called him Aslan after the lion from "The Chronicles of Narnia" and looked after him through his recovery.
"He is so kind and loving. He purrs with gratitude and he is really happy to be an indoor cat again," Marie shared.
"He loves people (and other cats) and asks for hugs all the time. It is clear that this beautiful cat has had a family before."
To think this sweet cat was left all alone on the streets to fend for himself is heartbreaking, especially in a place with such brutally cold winters.
Thank goodness he knew just who to go to for help and is now experiencing the life he truly deserves. Help us thank these amazing animal heroes by sharing this story today.