There are so many pets looking for a home, and we love it when celebrities use their fame and influence to encourage people to adopt, and to showcase animals up for adoption.
But after featuring an up-for-adoption dog on her show, one major celebrity decided to bring her home herself!
Many morning TV viewers tune in to Live with Kelly and Ryan, hosted by Kelly Ripa and Ryan Seacrest, for some lighthearted talk segments and some celebrity guests. But viewers recently got to meet some adorable, adoptable pets, courtesy of the show's "Happy Pets Week."
One of those dogs was a Maltese/Shih Tzu named Lena.
And while on the show, Lena apparently made quite an impression on Kelly Ripa.
On Tuesday's show, Ripa made a big announcement: she and her husband Mark Consuelos decided to adopt Lena!
The family already have another rescue dog at home, named Chewie. Kelly explained that she decided to take the Lena home for a few days to see how well the dogs got along: "My whole fear was that I didn't want Chewie to feel replaced in any way," Kelly explained.
She also consulted with Andrea Arden, her friend and dog trainer who was featured on the show.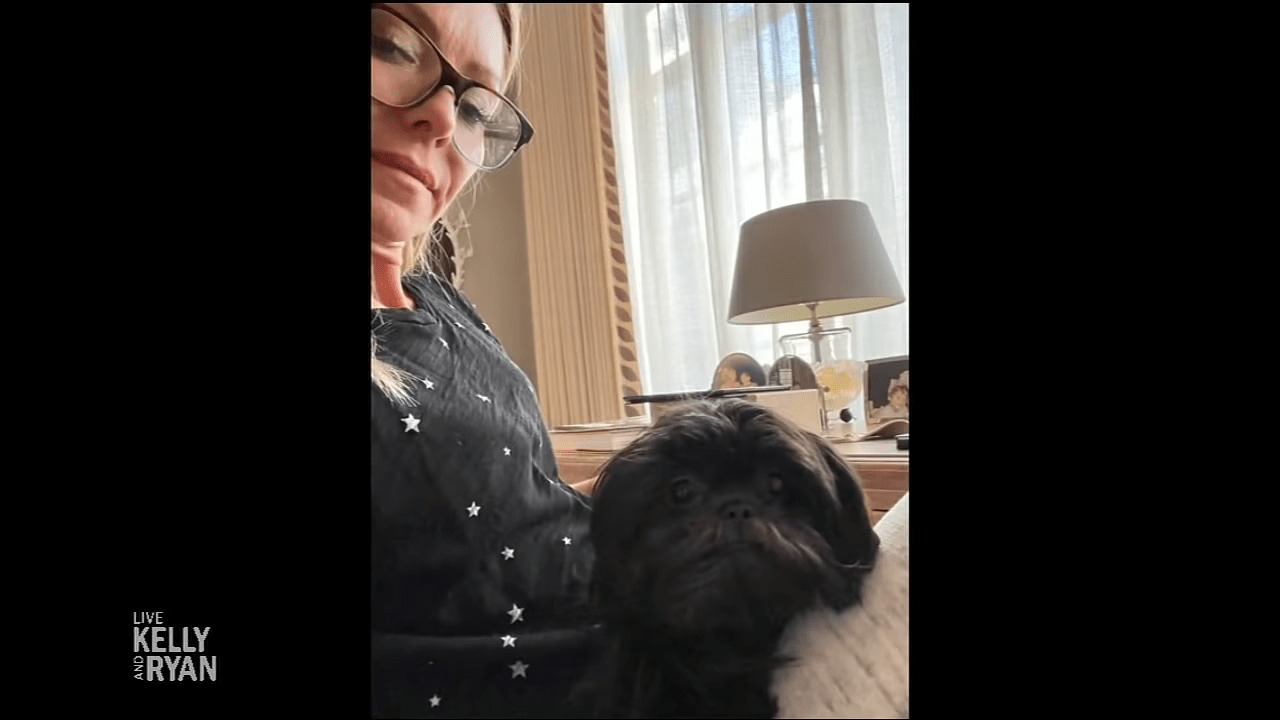 But soon after bringing her home, it was clear Lena was meant to be part of the family and got along great with Chewie.
"Chewie was outside the [Lena's] crate, sitting next to her with their noses together," Kelly recalled.
Soon, Kelly decided to make it official and adopted her second rescue dog. The only dilemma now: what to call her! She says her kids want to rename Lena to fit the Star Wars theme.
"My kids want her to be named Leia, as in Princess Leia, because we have Chewie," she said. "I don't know. I need guidance."
Even better news: Kelly isn't the only Live staff member who adopted a dog this week.
Lena's brother, also featured on the show, was adopted by Live's executive producer Michael Gelman!
He's thrilled to have his new dog, who he named Billie.
When celebrities adopt pets from shelters — and share their experiences with audiences — it helps encourage people to "adopt, not shop."
Hopefully this good news inspires Live viewers to rescue next time they are looking for a pet.
"If you're thinking about getting a dog, call your local animal shelter. Those dogs are just dreams," Kelly said.
Thank you to Kelly Ripa for giving this dog a great home, and for being a good role model for other adopters! Share this great news!