The Long Island Railroad is the busiest commuter train system in North America, with hundreds of thousands of passengers relying on it to get to work every day.
But recently, the LIRR got an unexpected passenger after a dog was found on the tracks — and was rescued by employees.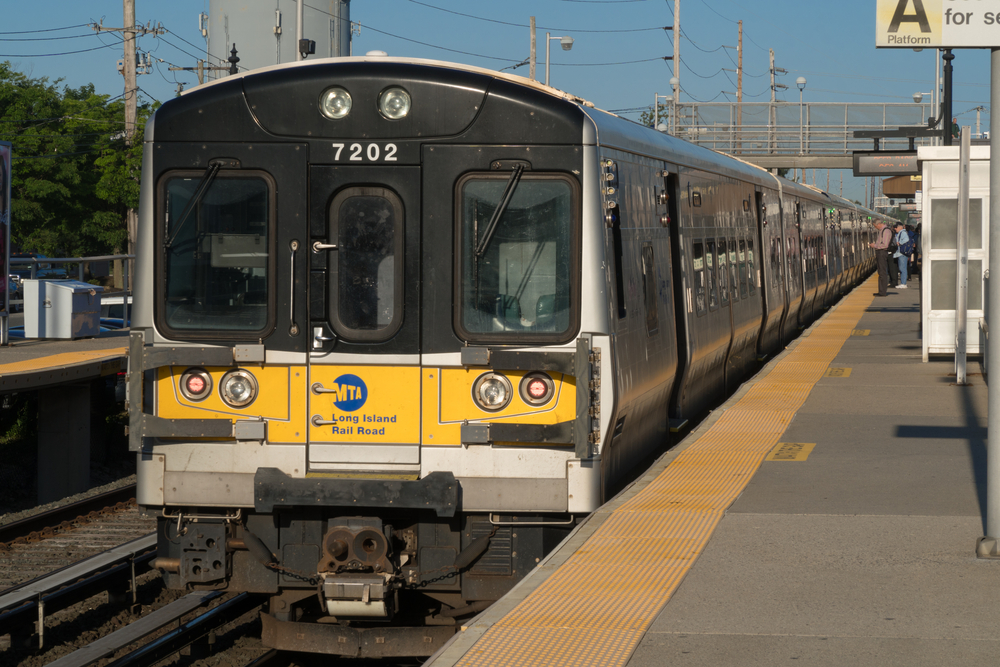 Last Tuesday, an 8-year-old bulldog named Sampson went missing after running off from his owner Mike Francow. He became worried when the dog was nowhere to be found
"He's the type of dog that always returns," Mike told the New York Post. "He would usually come back to my van."
It turns out Sampson had run off and ended up in a dangerous spot: on the railroad tracks near Southampton station. Luckily, he was spotted in time by LIRR engineer Christian Beck, who slowed the train down to avoid him.
"Luckily it was a section of track where the max speed you can go is only like 40 miles an hour," Christian said. "It was enough time to react and slow the train."
"As a dog lover, it's like my worst fear to hit a dog."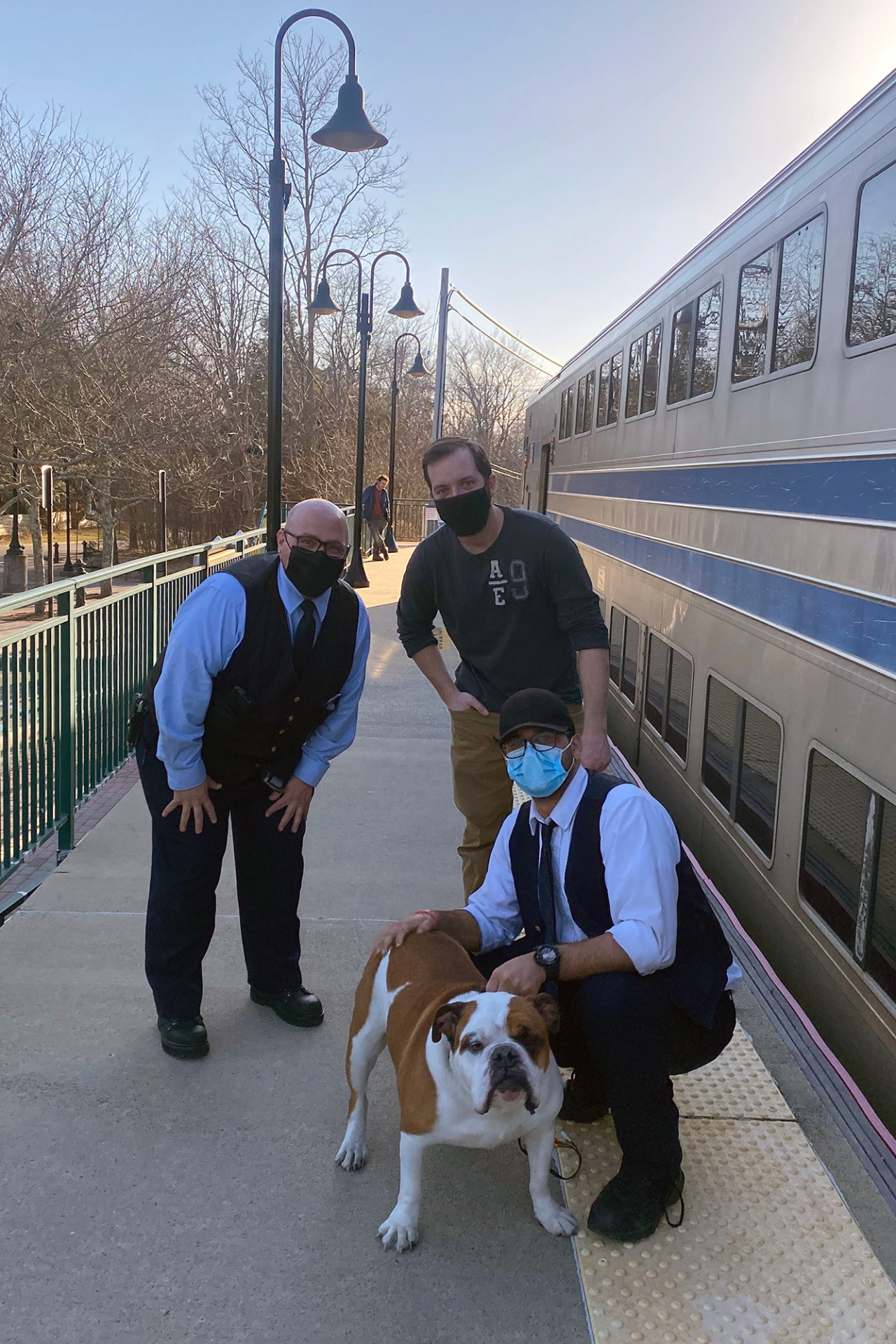 He decided to take the dog on board the train, which continued on schedule to Montauk. The crew provided Sampson shade and water, and soon the dog seemed to enjoy the ride, even settling in for a nap.
"He started to get some water in him and it was like immediately his personality came out," assistant conductor Vinny Fragale told the Post. "He just wanted to be pet."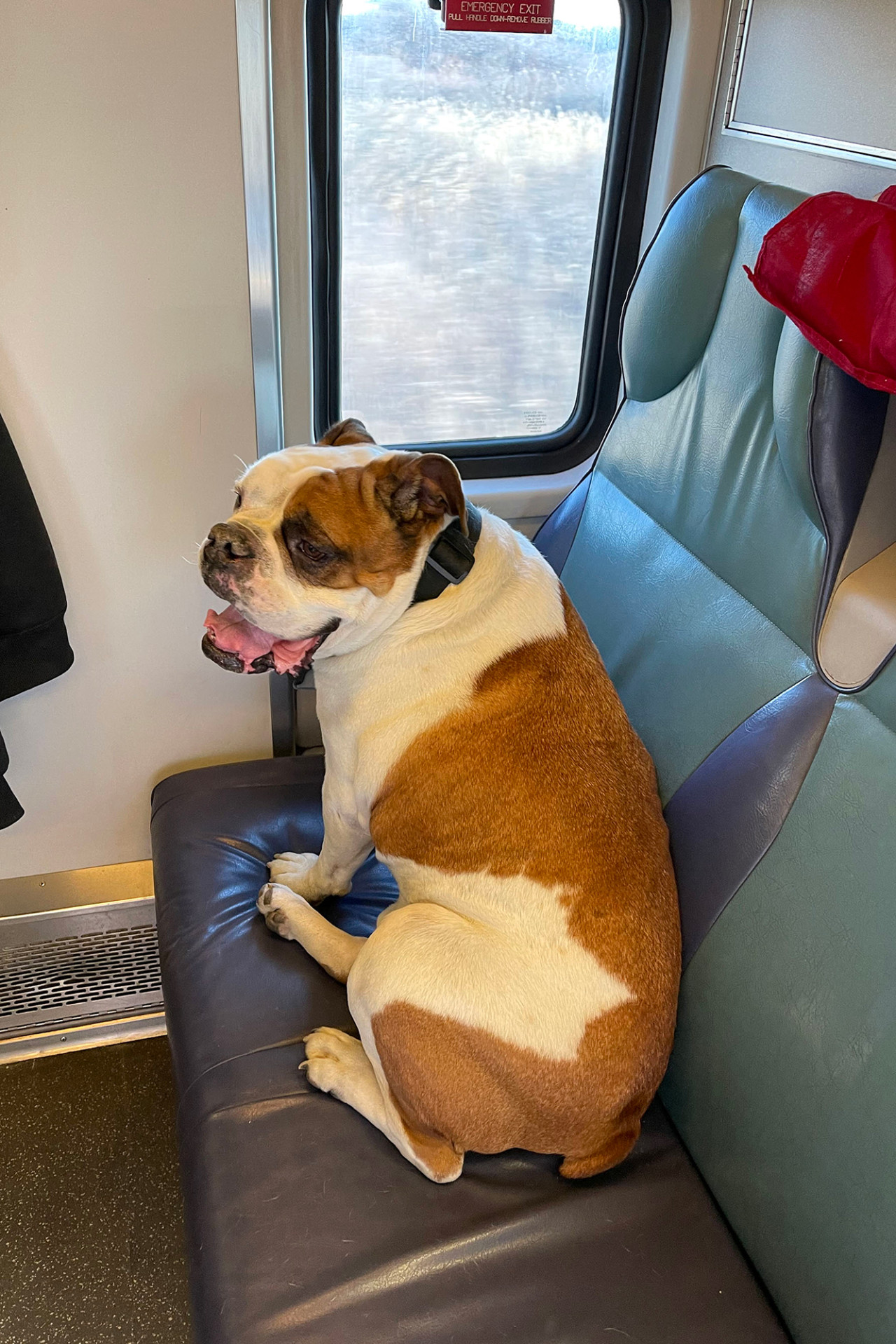 As Sampson got comfy, the crew reached out on Facebook to try to locate the dog's owner. Thankfully, Mike Francow saw the post, and was able to reunite with his dog when the train returned to Southampton later that day.
The crew was praised for going out of their way to help the lost dog get home.
"Our conductors and engineers and other frontline workers are truly compassionate people who take pride in helping their Long Island neighbors," LIRR President Phil Eng said in a statement.
"As a dog owner myself, I am glad that our crew went above and beyond to rescue Sampson and connect him with his owner."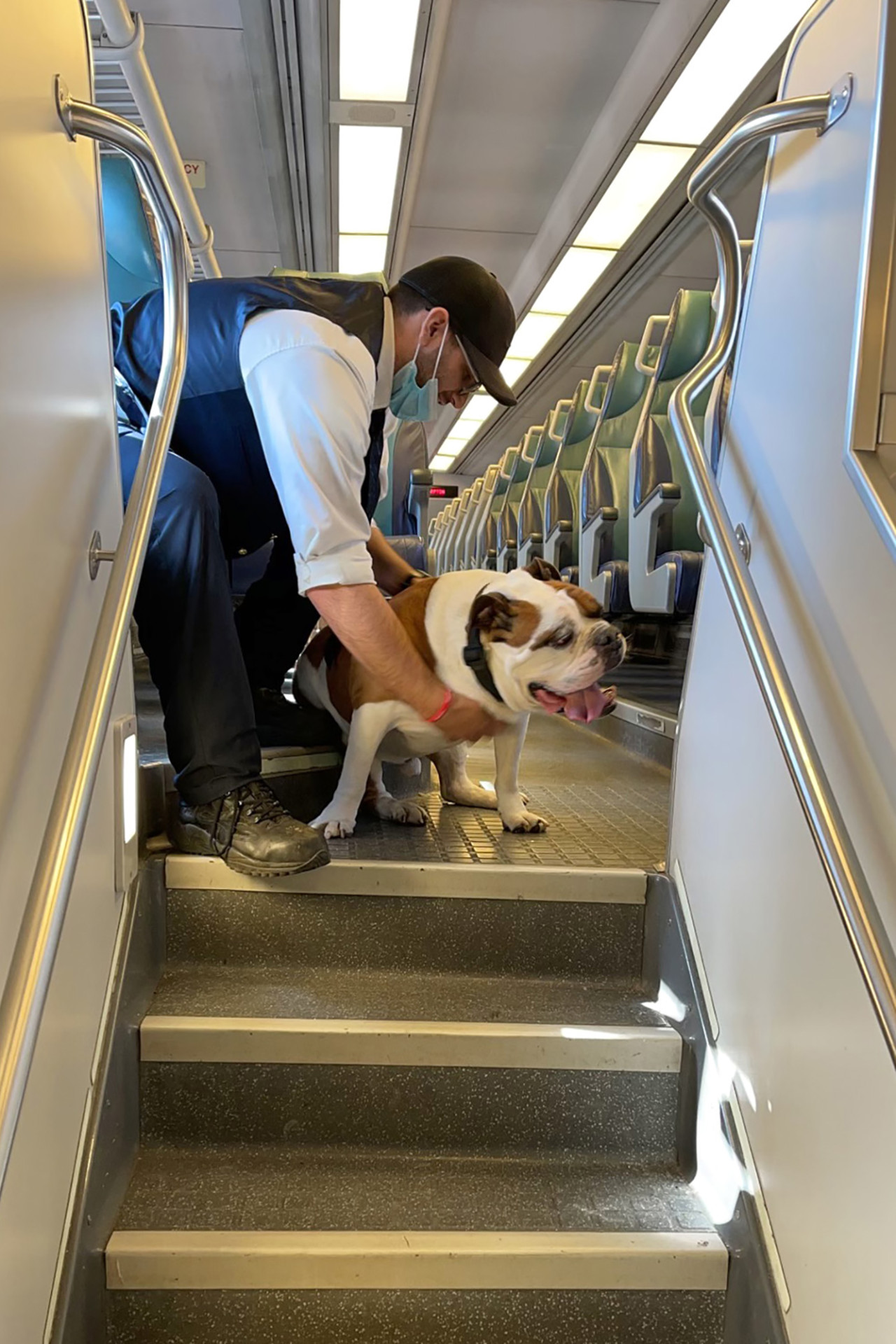 "Those are some really special people to do that and take care of him," Mike told the Post.
But Christian says he just did it because he knew how it would feel if his own dog went missing.
Thank you to this crew for saving Sampson and helping him get home! Share this amazing story!