It's incredible how loyal dogs can be. They'll stick with us, right til the very end. That's what one dog proved recently, when he was found still by his owner's side after the man passed away.
And thankfully when he needed a new home, he found the perfect family to adopt him.
David Deshon, a 69-year-old man from Foresthill, California, was found dead on January 31 after being reported missing. Evidently his truck broke down and he attempted to hike back home in the snow.
When his body was found, he wasn't alone: his dog Baby Dog was still by his side. "Baby Dog stayed with him," David's daughter Shona told CBS13. "[He was] on his chest to keep him warm."
Finding the dog, loyal to the very end, alongside his owner made the tragedy a bit more bittersweet: "He didn't die alone. He didn't die alone at all."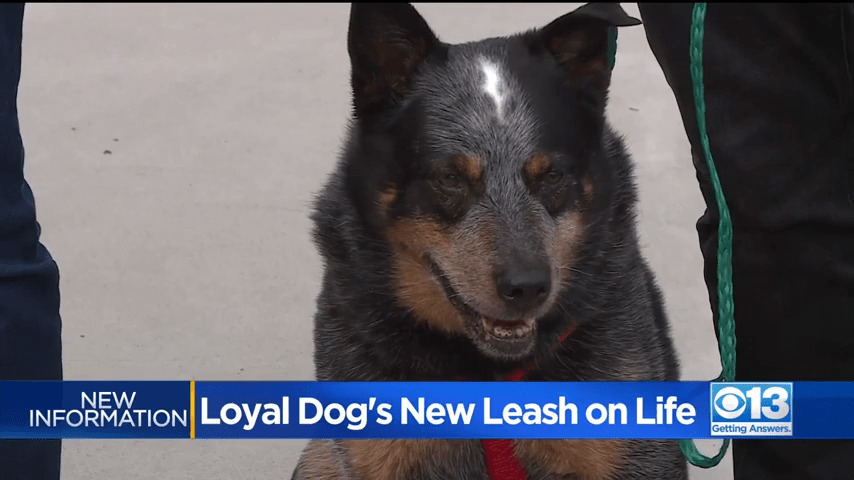 According to Today, David's other dog Buddy also helped by running ahead and alerting a neighbor, who discovered David's body.
While she was moved by the loyalty of her late father's dogs, Shona realized she couldn't properly care for them herself and knew they would be better off in a good home.
Baby Dog and Buddy were brought to Placer Animal Services, who quickly worked to find these dogs a new home.
Luckily, as Baby Dog's story went viral, adoption calls started coming in from around the world, according to CBS13. One donor paid the adoption fees for both dogs.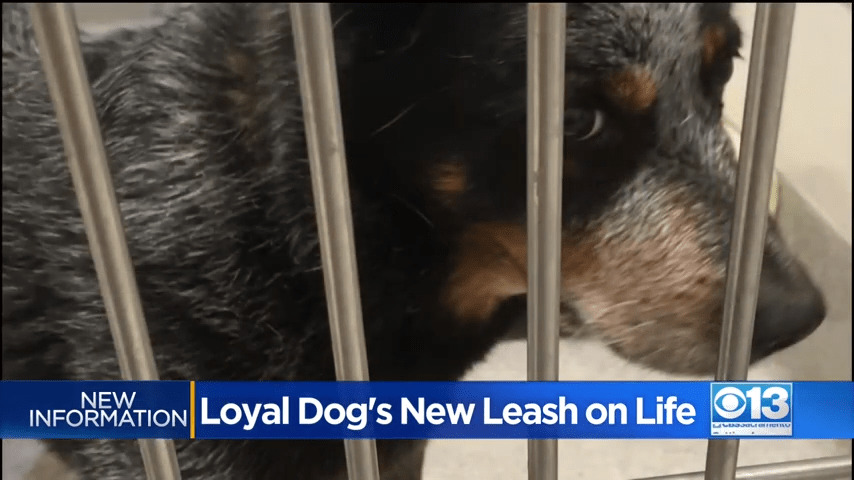 But out of all the interested adopters, one woman had a very special reason for wanting the loyal dogs: to look after her mom, who is battling cancer.
According to Today, Peggy Morrill was diagnosed with cancer just months after losing her own loyal companion, a black lab, and had been thinking of a new companion when the time was right.
"My Mom said to me, 'I said a prayer and I know I'm supposed to have another dog. That dog will find me,'" Peggy's daughter Lisa Lomeli told CBS 13.
It turns out Lisa also happens to be Shona's neighbor, and learned from her the story of how the dogs stayed by her father. Lisa realized that Baby Dog would be perfect for her mom.
According to Today, Lisa drove to meet Baby Dog, and while she was warned the dog might still be traumatized and "shut down," they hit it off immediately.
"He wagged his tail and he kissed my face," Lisa said. "I called my mom and said, 'Mom, we found you the dog.' She was so excited."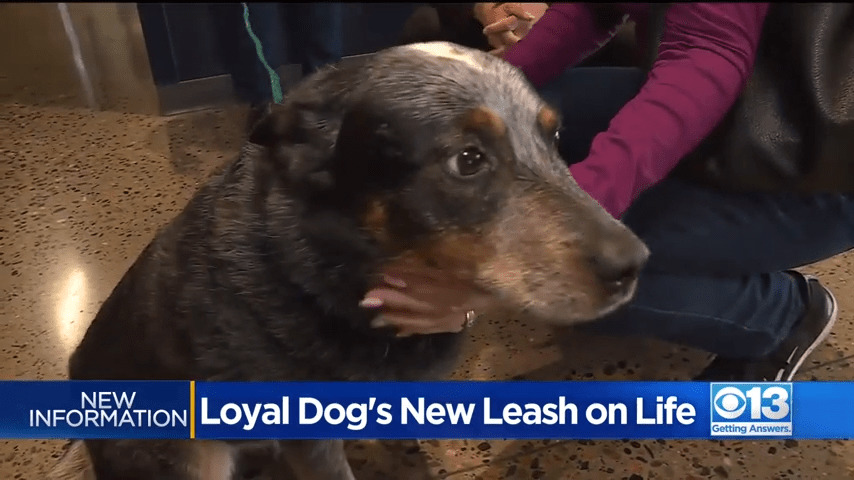 Luckily, Buddy also found his own forever home, and was adopted on February 11.
Both dogs are reportedly doing well, and Lisa said Baby Dog has quickly become a loving companion for her mom.
"My mom said he's been amazing already," she told Today. "He's never had an accident in the house. He learned how to use the dog door. He plays ball and has little places in their house where he likes to sleep. He just fit perfectly."
Baby Dog is a pet who was faithful and true to the very end, and it's clear he will continue being just as loyal to his new family.
We're so glad this great dog got the happy ending he deserves. Share this great news!