Hurricane Florence has left behind a state of destruction in North Carolina — but, as a sort of 'silver lining', it has also exposed us to heroes we may never have heard of otherwise.
51 year old Tony Alsup is one such hero, and possibly our favorite one yet.
The trucker from Greenback, Tennessee, has been relentless in his mission to help. So determined in fact that he has been traveling around in a school bus to rescue abandoned and otherwise vulnerable animals left behind in the hurricane's aftermath.
The Tennessee trucker drove all the way to the Carolinas' coastline with one mission: to help.
Most interesting was his choice of transportation: a yellow school bus. He drove the school bus into four South Carolina towns, loading up a whopping 53 dogs and 11 cats, then drove them to Foley, Alabama in order for them to be spread to different shelters throughout the country.

This will help ensure their potential for adoption and a loving forever home come much faster than if left at their original location.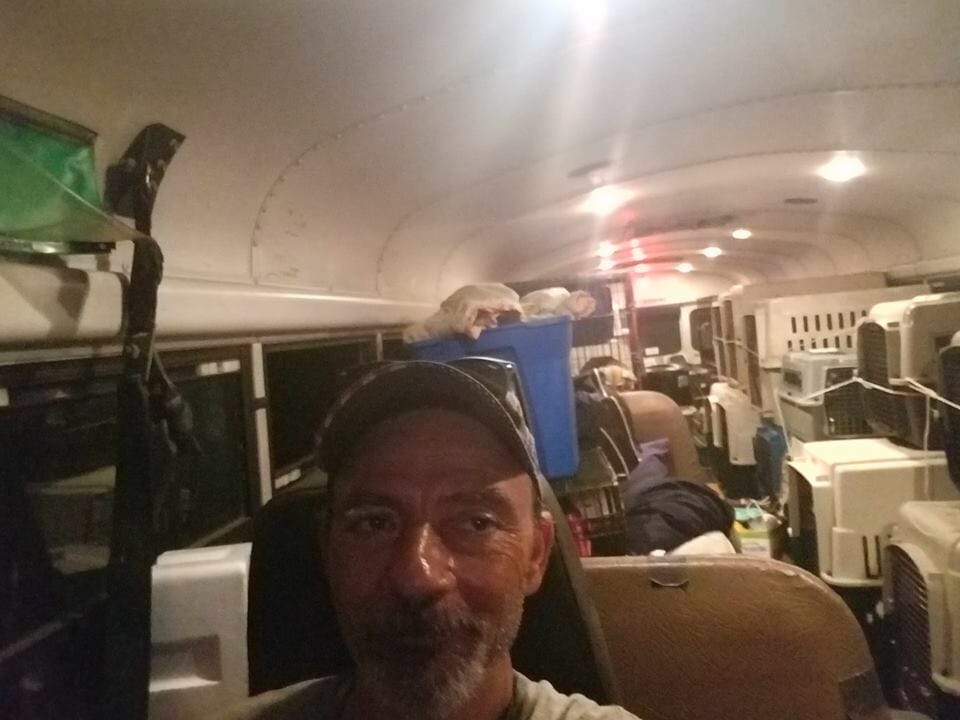 Tony is working closely with several shelters, scooping up vulnerable animals along his way.
"I'm going down to help support other NGOs," he says in a video posted in Facebook. "We're trying to get people and animals out of the way. It's better to be safe than sorry."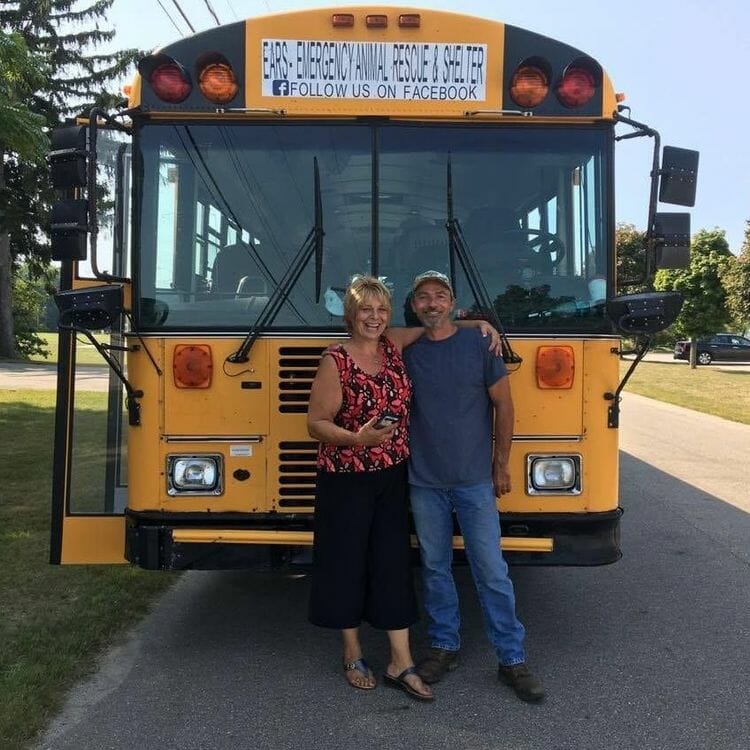 This is not Tony's first experience with rescue missions. He has previously stepped forward with similar, selfless acts after hurricanes in Texas and Florida, and even drove down to Puerto Rico.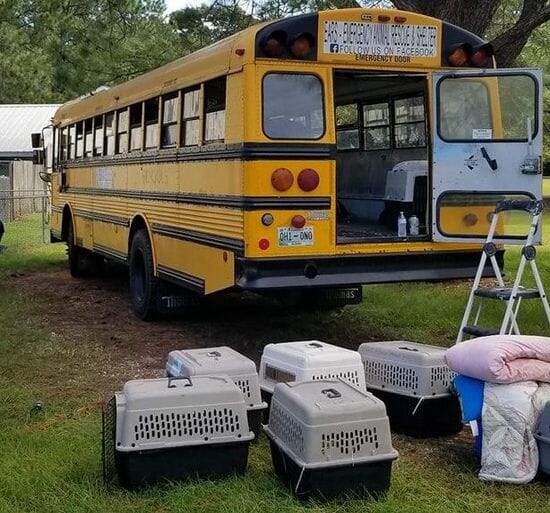 "Anything to help a neighbor out," Tony says simply.
"It's all true. Tony swooped in at 4am Wednesday morning to pick up our 'leftovers' — the dogs with blocky heads, the ones with heartworm," the Saint Frances Animal Center in Georgetown wrote on Facebook.
"The ones no one else will ever take. And he got them to safety. Not the most conventional evacuation, but surely the one with the most heart."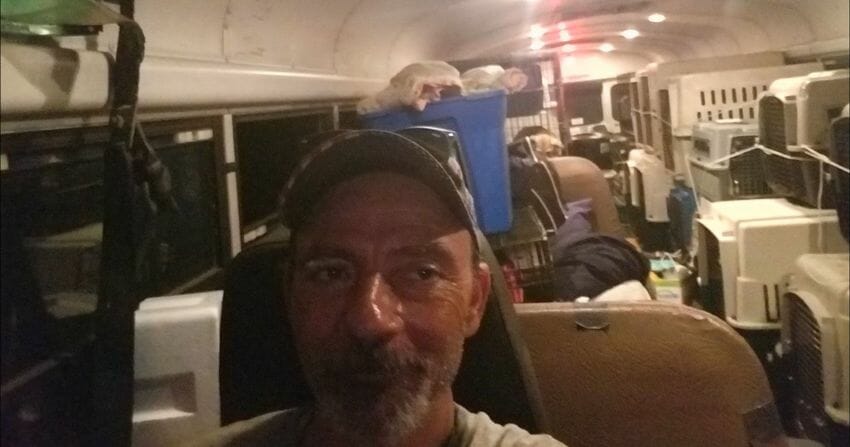 People are understandably raving about this good samaritan's fantastic work. Tony does have a Paypal account set up to help him fund his trips, notably help with fuel to carry him along all his long journeys.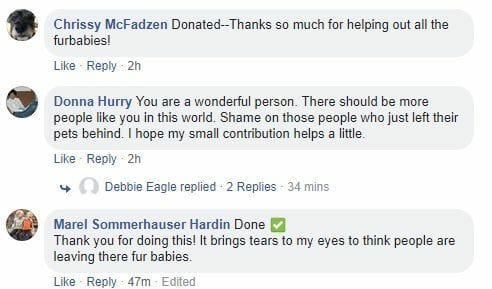 What a simply heroic man. Please share Tony's story to thank him for his amazing work, and to let others know that people like this are alive and well in the world!