You're out riding your motorcycle and it's just another day … until it isn't.
That was the case for one rider as his helmet cam captured a piece of truly extraordinary footage. Having gone out for a usual drive, his day took a turn for the surprising when he noticed a woman in a high-vis jacket running down the street.
Moments later he saw the reason for her dash – in the form of a large horse galloping slightly further ahead.
No rider, no one to control the situation, plenty of danger; there was only natural thing for the motorcyclist to do …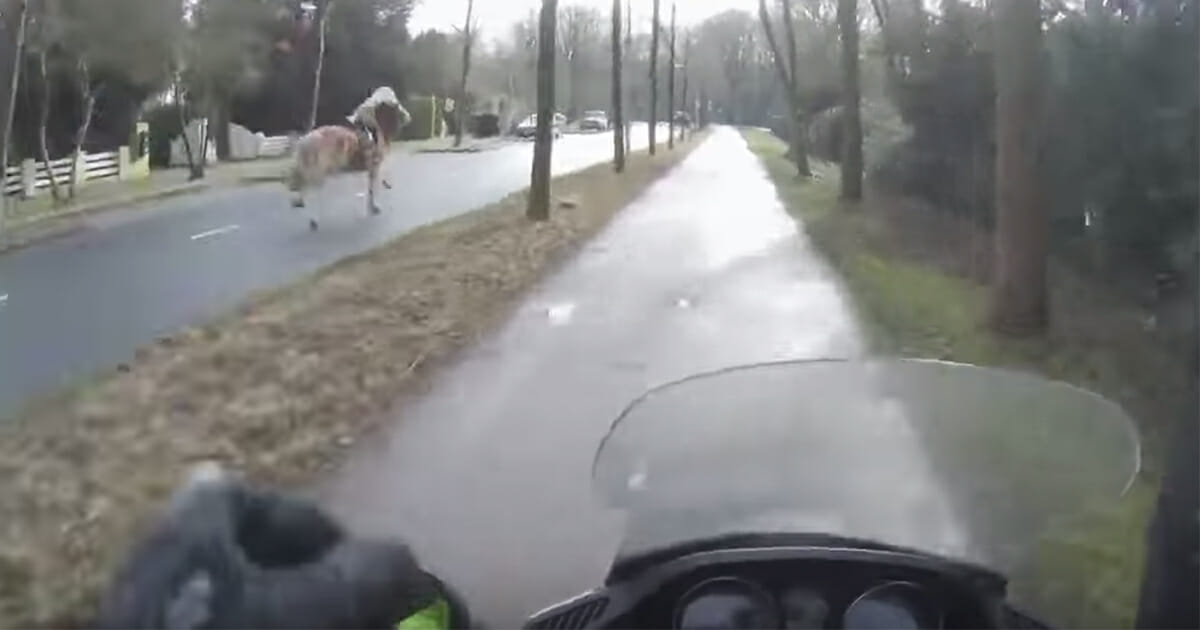 Apparently, the debacle began when the owner of the horse had tried walking it down the sidewalk. When the reins slipped from her hand, however, the horse was able to win free and took off at full speed.
The owner – without any means of catching up – ran blindly after it, watching as her horse covered ground at an alarming pace, dodging in and out of cars and narrowly missing pedestrians.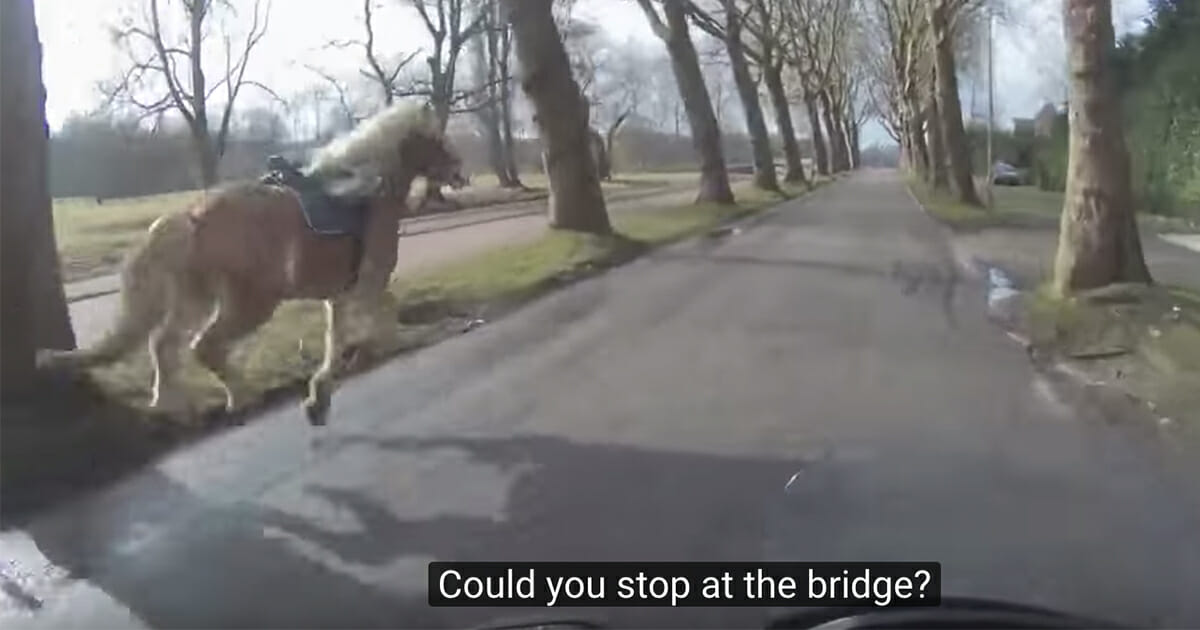 Enter the motorcyclist. The man on the bike put two and two together, channeled his inner-James Bond and pulled over, telling the woman to get on the back and beginning a mad chase through the streets in a bid to bring the runaway horse to a halt.
For several long minutes did the pair weave in and out of traffic, all the while fearful that the horse could cause a major accident if it wasn't brought under control quickly. Each time they appeared close to grabbing the reins the horse bolted in another direction, leaving them to begin their efforts anew.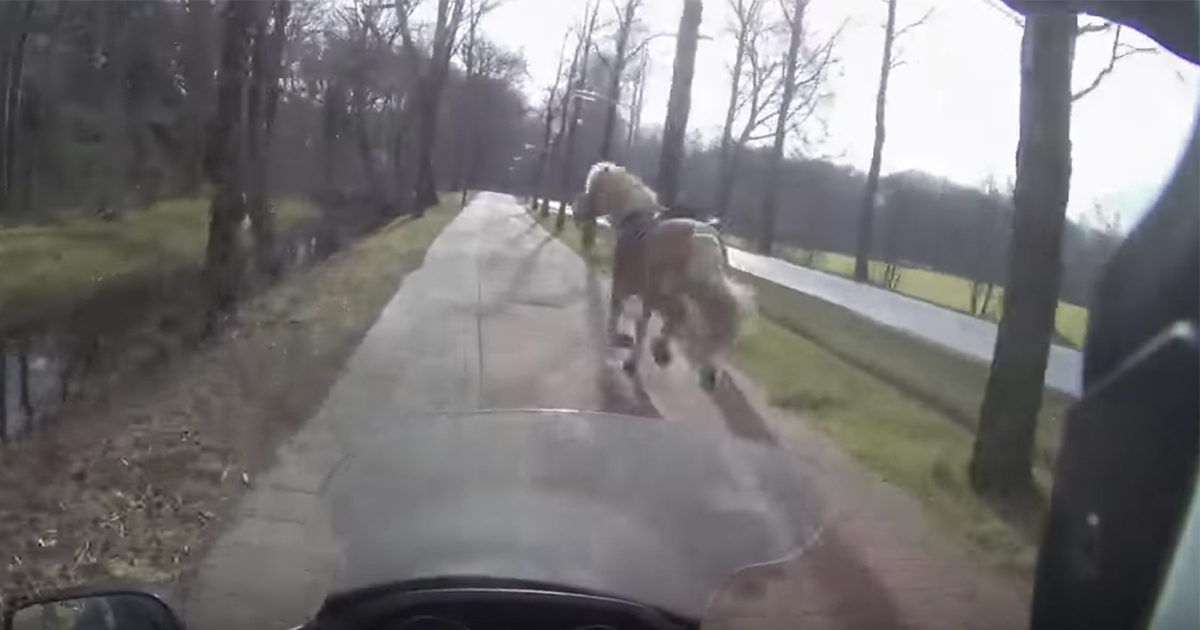 Several times did the biker draw close to the horse and try to rein it in by shouting 'Woah!' Unfortunately, it was to no avail.
No, this horse was proving to be quite the escape artist. With time running out the pair opted for a different tactic … you can see exactly what we mean in the video below.
Watch the mad chase here:
Well, that was one tense video! Fortunately, it looks like both horse and human managed to get through the incident without real harm! 
Share this video and give your friends and family the chance to see something truly remarkable.