Sometimes animals get themselves stuck in some pretty sticky situations, and it takes some kind people to save them.
That was the case for one poor owl who ended up trapped in a hotel fan for days, but has finally been rescued.
According to Metro, the RSPCA got a call from the Alhambra Court Hotel, in York, England, about a noise coming from their kitchen extractor fan.
Animal rescue officer Leanne Honess-Heather arrived on the scene, and discovered the source of the noise: an owl had gotten stuck in the fan, and conditions made it impossible for her to get out on her own.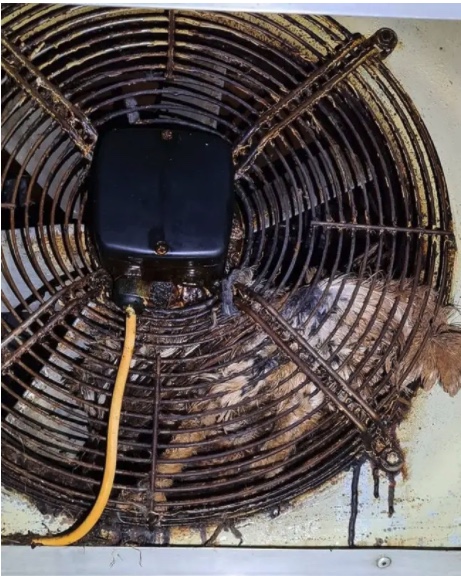 "We suspect the bird had fallen down the large extractor and then, when trying to get out, had got wedged in the fan," Leanne told Metro. "The fan was sticky and covered in grease which made it harder for the bird to free herself."
The owl had been trapped for days, but was still alive and well, working to get herself out. "The bird seemed bright and alert despite being trapped," Leanne said.
Luckily the owl survived the ordeal long enough for them to help. Leanne was able remove the cover of the fan, bringing the owl to safety.
"She had no major injuries but she was dehydrated and covered in thick grease so needed a good bath," Leanne told Metro.
The owl got that bath, and once the grease was off was looking like her old self again:
While she has no injuries from her ordeal, the owl is going to be rehabilitated until she's fully ready to return to the wild.
"She'll now stay at Ryedale Rehab until she's been given a clean bill of health and is ready to be released back to the wild where, hopefully, she'll stay away from any kitchens," Leanne said.
So glad this owl is safe! Thank you to Leanne and the RSPCA for saving this poor bird and getting her cleaned up!
Share this inspiring story!