When animals are kept in a zoo, it's absolutely important that they be well-cared for and treated with respect. That goes for both the staff caring for the animals, and the visitors coming to see them.
But one zoo is speaking out after some of its guests crossed a line when interacting with one of their rhinos, scratching their names into its back.
The incident occurred at La Palmyre Zoo in southwestern France. The zoo has a 35-year-old female rhino on display, and visitors can get close to the animal when she gets near the enclosure wall.
People are allowed to pet and touch the rhino. The zoo believes that getting up-close enhances the emotional and educational experience for the visitors, and says that the majority of people handle the interaction respectfully.
But people were outraged when photos emerged online showing that people had engraved their names into the rhino's back.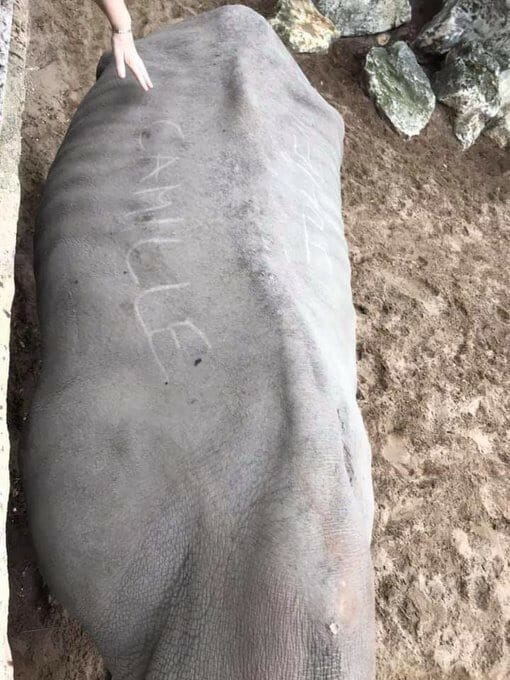 The zoo released a statement on Facebook, writing that it was "obviously outraged by the stupidity" of the visitors. They noted that despite this behavior, most people behave themselves around the rhino, and the zoo has many safety announcements and signs in place.
"If the vast majority of our visitors show reservations and responsibility, unfortunately, there are always exceptions to confirm the rule," the zoo wrote.
La Palmyre Zoo said they were also considering further security precautions, though zoo director Pierre Caille told AFP that the zoo "doesn't want cameras everywhere."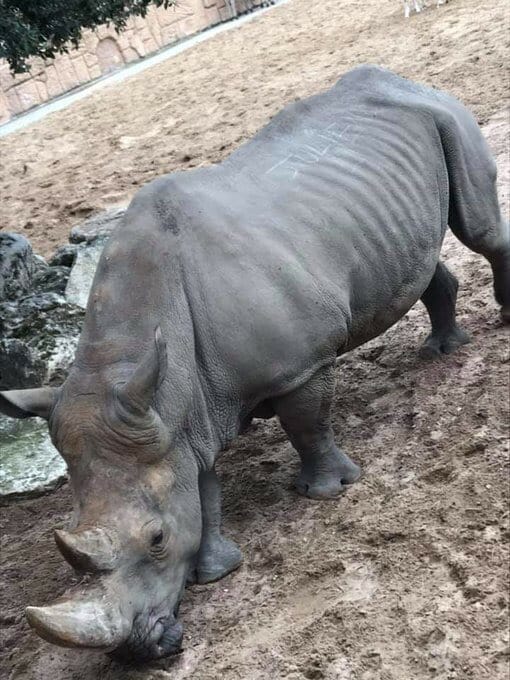 While writing your name in an animal's back shows a clear lack of respect for boundaries, the good news is the rhino wasn't really harmed by the incident.
The visitors had apparently used their nails to scratch their names in, but it was in the dust, sand and dead skin on her back, and was easily cleaned off.
"The animal may not even have [realized]," Caille said. "We quickly brushed the writing away and there was no harm to the animal."
But there was also concern about the animal's weight. In response to the photos, where the rhino's ribcage is visible under her skin, many commenters wondered if she was being well-cared for.
The zoo responded to this, saying that while the rhino was "a little bit more skinny than her congeners," she had access to plenty of food and her health is "no matter of any concern."
"The Health of our animals is our priority and we intervene as soon as a problem manifests itself," they wrote.
Getting up-close with animals is a privilege, and people need to behave respectfully. Share if you agree!