Little House on the Prairie featured many of our most beloved actors and actresses.
Michael Landon, Melissa Gilbert and Karen Grassel are just a few, but it wasn't just major stars getting their big breakthrough; the iconic television series was also the start of many careers. One person who started her career by appearing through the show was Kyle Richards, who starred the young Alicia Sanderson Edwards.
Many might not know that she was on the show, but at the same time, some might not have a clue that she grew up to be a really big star on reality television either.
This is the story of Kyle Richards, and the many great memories from her time on Little House.
Some shows are just meant to be classics. Even though there are hundreds and hundreds of television series to watch today – either on television or via streaming services – I always come back to the legendary, older series.
There are a few to pick from, but in the end, Little House on the Prairie always wins.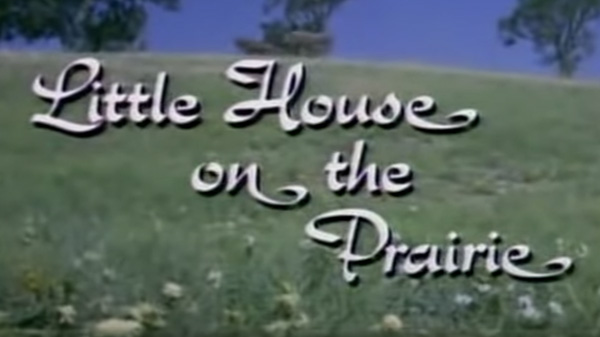 So is it actually as legendary as people – including myself – say? Well, for a show that premiered in 1974 and is still being aired in over 100 countries, it probably says a lot.
The historical western drama about the Ingalls family on the farm near Plum Creer, Walnut Grove, acually hasn't been off air since it aired for the first time. Many of its actors are still today considered icons.
Little House on the Prairie
Not only did Little House include many wonderful performers, including Melissa Gilbert and Michael Landon. Through the show, the viewers also got to see many upcoming talents, some of them being mere children.
Matthew Laborteaux, Shannen Doherty and sisters Sidney and Lindsay Greenbush delivered wonderful performances in the show. And through the years, as the television series progressed, more and more joined.
Michael Landon is the star most people probably think about when they remember Little House. Sadly, he passed away in 1991.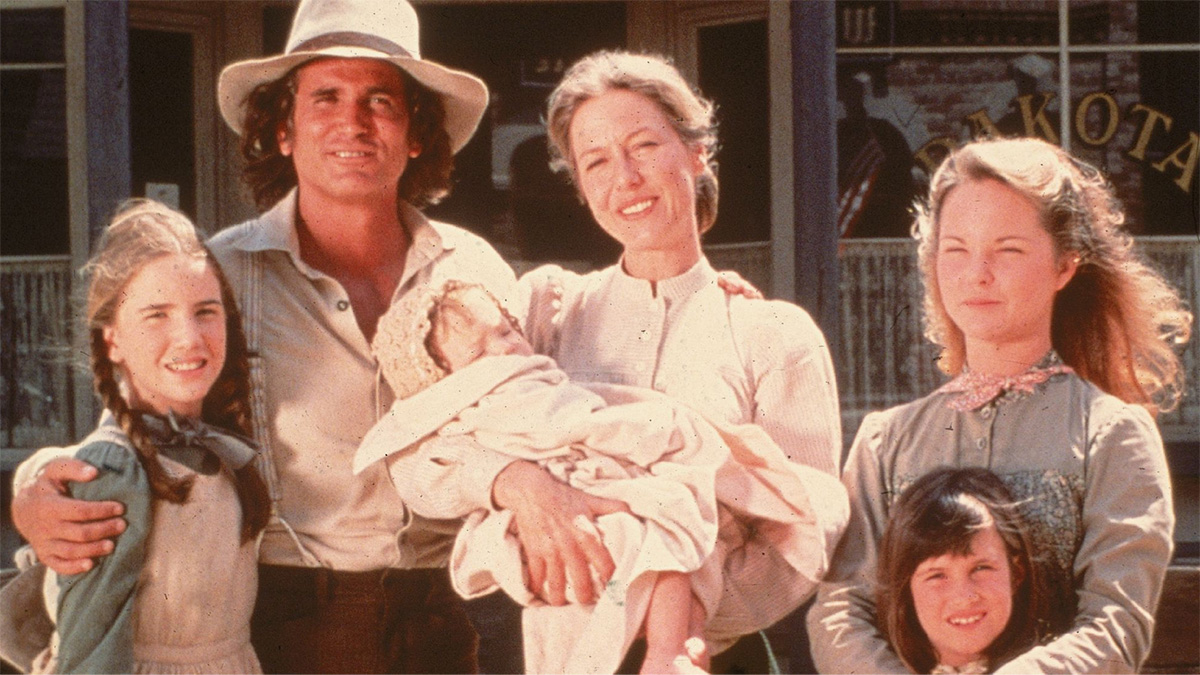 Among the other actors, Melissa Gilbert and Karen Grassel both found themselves icons after Little House. It's hard to choose a favorite among so many great performances.
Alicia Sanderson Edwards
One of many children starring in the show was Kyle Richards. The little girl featured as Alicia Sanderson Edwards on 18 episodes, but then, her character just seemed to vanish.
For her part, Richards would go on to have a very successful career. And in fact, you probably still see her to this day, albeit in a different type of show, Real Housewives.
This is her today!
Kyle Richards wasn't even aware what a casting was when she went to her first audition.
Kyle Richards – 'Little House on the Prairie'
She was born January 11, 1969 in Los Angeles, California, and alongside her sister she headed for show business at a very young age.
Richards already had acting in the family. Her mother had studied at the American Academy of Dramatic Arts in New York and pursued a career in acting before settling with marriage and kids.
Her older sisters, Kim and Kathy, had also chosen a career path in the business, and Richards was determined to do the same thing.
Speaking with the San Diego Entertainer, Richards said that during her first casting, she didn't realize what she was doing there.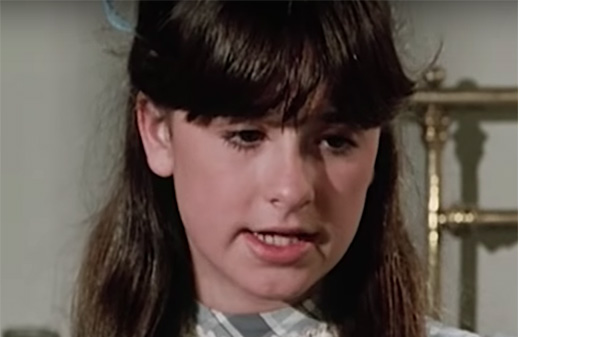 "She [her mother] also felt that since her other two other daughters were doing this, she didn't want me to feel left out," Richards recalled. "I was scared when I was little because I was really painfully shy. At my first audition, the guy had on a white jacket, so at the time I thought I was going to a doctor (laughs) and I was so little, so I would get really scared. I am glad she did that because it did help me overcome my shyness."
Her mother made sure to push her on, and today, Richards is probably very happy she did.
Kyle Richards – career
Kyle Richards had a great upbringing with her parents and siblings. From a very early age, her parents decided it was a good idea to give their kids a sort of freedom in life. This enabled them to start making their own money.
In an episode of Real Housewives, she recalled that she even could drive to her own auditions before she should have been able to.
"I was driving way before I had a license," she said, as quoted by NickiSwift. "My mom was a rule breaker. She did not give a sh*t. If she wanted to let me drive to work at 13, she was gonna do it, and she trusted me."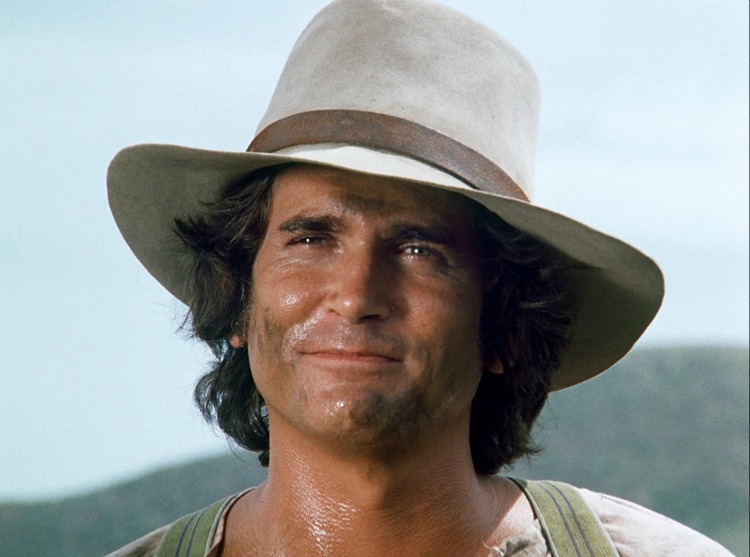 Kyle Richards ended up getting the part of Alicia Sanderson Edwards on Little House on the Prairie. All of a sudden, the little girl found herself to be on one of the biggest and most popular shows in history. Not only that, but she got to star alongside giants of the industry, such as Michael Landon.
Life on Little House set
As many actors and actresses' on the show have said, Kyle Richards reaffirmed that Landon was just like a father figure. For her, the show wasn't just about playing a character; it was where she formed very close bonds with the rest of the cast. Still to this day, she still keeps in touch with Melissa Gilbert, who played Laura Ingalls Wilder on the show.
"It was a very fun and loving atmosphere," Richards told NBC.
Being on Little House on the Prairie meant turning into a celebrity over night. Kyle Richards grew up in Bel Air, but since she had plenty of acting work, she didn't really have what you'd call a "normal" childhood.
That said, she'd definitely do it all over again if given the chance.
"Absolutely. I had a very positive experience as a child actor, I worked with incredible people," she said.
"I got to travel and do exciting things I never would have been able to do if I were a regular child (laughs) living a normal life…When we filmed Little House on the Prairie, we were filming out in Simi Valley and riding horses and playing in the streams and catching ducks. It was just like going to camp sometimes."
Still to this day, Richards watch Little House on the Prairie once in a while, together with her children.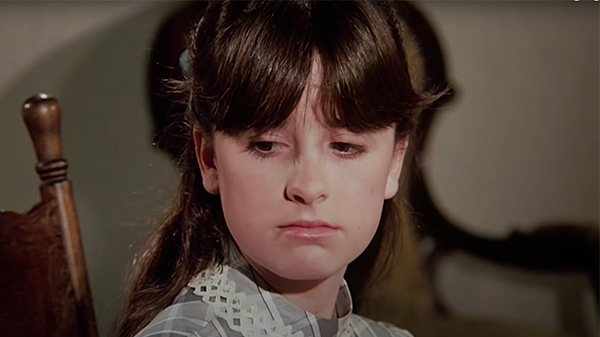 In 2016, NBC hosted a Little House on the Prairie marathon all day long, and the host of the whole thing was Kyle Richards.
"For parties on the prairie, you'd just boil your best dress, tuck your hair under a bonnet and pass around a bottle of sarsaparilla with a dirty rag to wipe the rim," she joked in a promo.
Kyle Richards – career
"Today, you need so much more – a theme, florist, catering truck, flowers, valet car attendants, gift bags and a charity auction – just to name a few."
Kyle Richards moved on from doing Little House into something very different. As a child star, she appeared in several horror movies. However, being a child in a horror film can be tough, and Richards got nightmares following her appearance in Eaten Alive (1976). In fact, in 2018, she said she never have been able to watch the film, even as an adult.
What followed for Richards was a tough time in her teens, and she struggled with an eating disorder.
At 19 years of age, in 1989, she got married to Guraish Aldjufrie, and they welcomed daughter Farrah Aldjufrie the same year,.
Growing up, she always had her grandmother, mother and sisters around the house. So in Richards case, being a mother herself was something she'd always wanted. However, it wasn't easy.
"I struggled with the being married part. Now I've got the wife part down, but that's hard to be a wife at that age," she said.
The couple parted ways in 1992, after just a few years of marriage. It was a difficult decision, with Richards acknowledging: "Eventually I couldn't do it and I left, and I felt so guilty." 
Kyle Richards – family
However, she made sure not to bring up her problems with eating to her children, so as not to affect them in a negative way.
"It'll probably always be with me," she told Bravo. "I will never go to the lengths that I did before, but it's a personality type, honestly. It's a form also of control too. There was a lot of chaos when I was a kid at times, I think this was my way of having control of something."
So did Richards stay in show business? Yes; she went on to have several smaller roles in series such as ER and Days of Our Lives. Before that, she tied the knot with second husband Mauricio Umansky in 1996, and the couple welcomed daughters Alexia, Sophia, and Portia.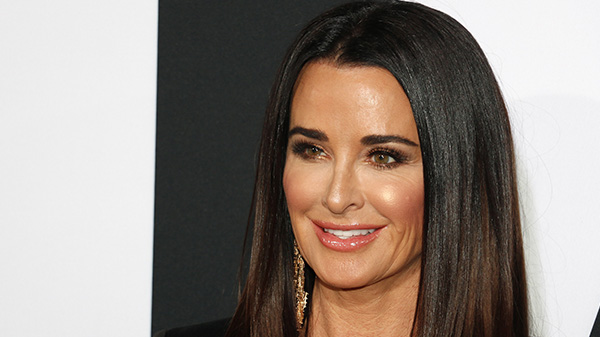 "When I met Mauricio In 1994, everything fell into place," Richards wrote in her blog.
"He asked me to convert to Judaism, and it was an easy decision. Growing up in Beverly Hills, everyone was Jewish, and I always secretly wanted to be. I loved his family, and most importantly, I was madly in love with him, and he loved both Farrah and me."  
Work on 'ER'
At the same time as having three small children to take care of, Richards decided that she wanted smaller parts in television.
She starred in a total of 21 episodes of ER as Nurse Dori Kerns.
"When I wanted to go back to work after having my children, one of my first auditions was for ER, a small part," she recalled in an LA Times interview. "I went in and I got it, and then I said, 'Well, I mean, I don't want to take it because it's such a small part.' But I went in and I did it, and then I ended up being on there for almost 10 years".
Mauricio Umansky works as a real estate agent in Los Angeles. Over the last decade, Kyle Richards' has been seen on the reality television series Real Housewifes.
Interestingly enough, maybe people just know her from that show and not that she'd been on Little House on the Prairie? Or some people might know her from Little House on the Prairie, and not that it is the same person on Real Housewives?
Kyle Richards – 'Real Housewives'
Nonetheless, Richards' has become a major celebrity since starring on the reality television show. And the viewers seem to love her! In 2019, she was actually nominated on the People's Choice Awards for "Favorite Reality TV Star".
"It's kind of crazy. When I first signed up to do this show, I didn't know if it would be a success or not," Richard said. "Next thing I know, it became a huge success and then we did a few seasons, and it became obviously five seasons, and next thing you know I'm here a decade later. I honestly can't believe I'm still here."
Even though it must be entertaining for the viewers, being in a reality show yourself includes plenty of drama. For example, Kyle has regularly faced off against co-star Denise Richards. How do you cope with the drama, one might wonder?
"When I feel vulnerable, especially in this crowd, I put up a tough exterior and then I sort of snap something back," Richards admits. "But I never hold that thought for too long, and I always end up crying because my feelings get hurt, and I'm a very sensitive person. We just can't really be like that as Housewives because we know it comes part of the deal."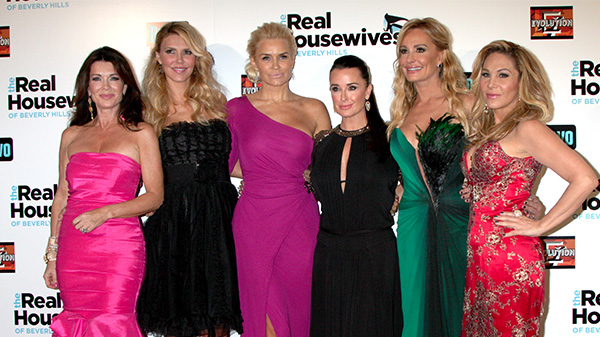 During the Covid-19 pandemic, fans questioned whether Richards had once again undergone plastic surgeries.
Rumors on plastic surgery
In 2006, she had a nose job done, and now, the 52-year-old admits that she's done it again.
"Since so many of you were speculating what I did or did not do to my face…here is your answer," she wrote on an Instagram Story, as quoted by US Magazine. "I fixed my nose. I broke it last September and the bone poking out bothered me. So I fixed the bone, fixed my breathing problems and refined the tip. I will always tell you guys the truth."
Richards admits that her husband Mauricio Umansky was worried about his wife not looking the same as before.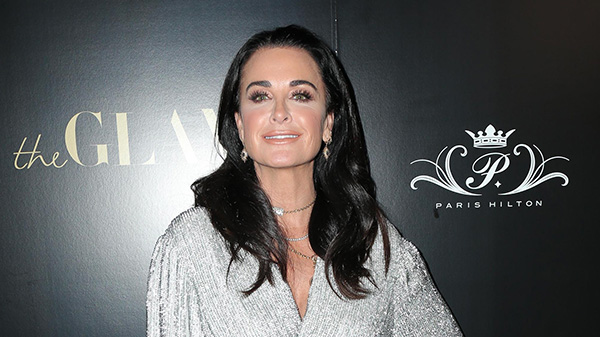 But following the procedure, he was happy too.
"I can breathe so well now it is a serious game changer for sleeping," Richards added. "I'm supposed to tape it [the nose] when possible for a little while longer. Some days it's more swollen than others."
Kyle Richards has done pretty much everything in show business, from playing a small girl on Little House on the Prairie to now being a major reality television star. No matter what, we will always cherish those wonderful times from Little House, and like every year, I'm sure I'll watch it soon again!
Please, share this story with friends and family on Facebook if you also love Little House on The Prairie!