In the early '90s, comedian Arsenio Hall was one of the biggest stars on TV. His syndicated late-night talk show, The Arsenio Hall Show, drew huge audience numbers and featured some unforgettable TV moments.
But for many viewers, Hall seemingly disappeared overnight: when his show ended after five seasons, the star seemed to fade completely from the spotlight.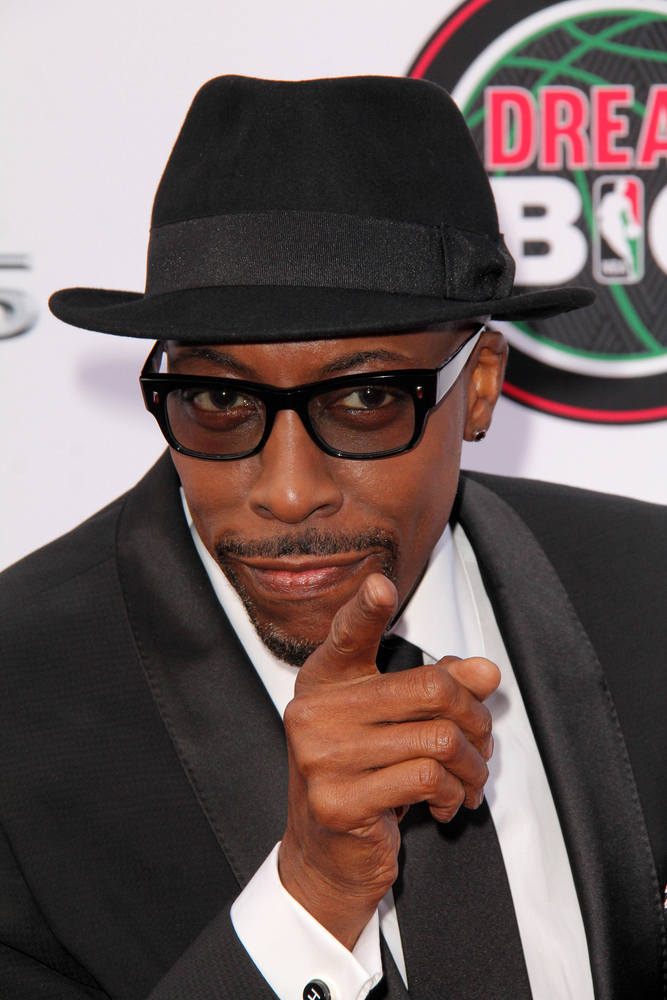 But it turns out Hall had a good reason for walking away from Hollywood for so long: he wanted to focus on raising his son, Arsenio Hall Jr.
Arsenio Hall — early career
Hall was born in Cleveland, Ohio in 1956, the son of a Baptist minister. From an early age, he had a strong interest in becoming a comedian, and was especially interested in having a late-night talk show. He grew up watching hosts like Johnny Carson on TV.
"I was watching anybody that talked. I knew what I wanted to do," he told CBS News.
He moved to Chicago and then to Los Angeles to pursue a career in comedy. He made appearances on shows like Soul Train and Match Game-Hollywood Squares Hour.
Hall also became close friends with fellow comedian Eddie Murphy, and the two starred together in the hit comedy Coming to America in 1988, as well as Harlem Nights in 1989.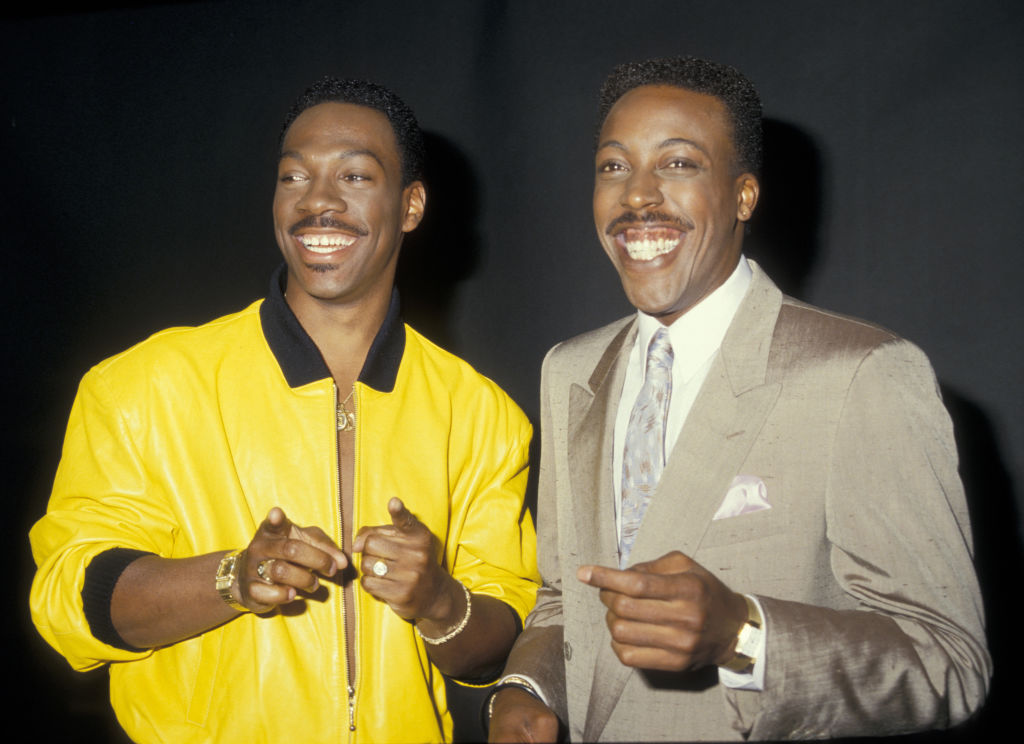 In 1987, Hall achieved his dreams of hosting a late-night show: he hosted Fox's The Late Show, one of the interim hosts replacing the original star Joan Rivers. Hall was so successful in his stint as host that he was named the permanent replacement.
The Arsenio Hall Show
He made history as the first Black entertainer to host a late-night talk show. After his time as host of The Late Show came to an end, Hall was offered his own syndicated talk show.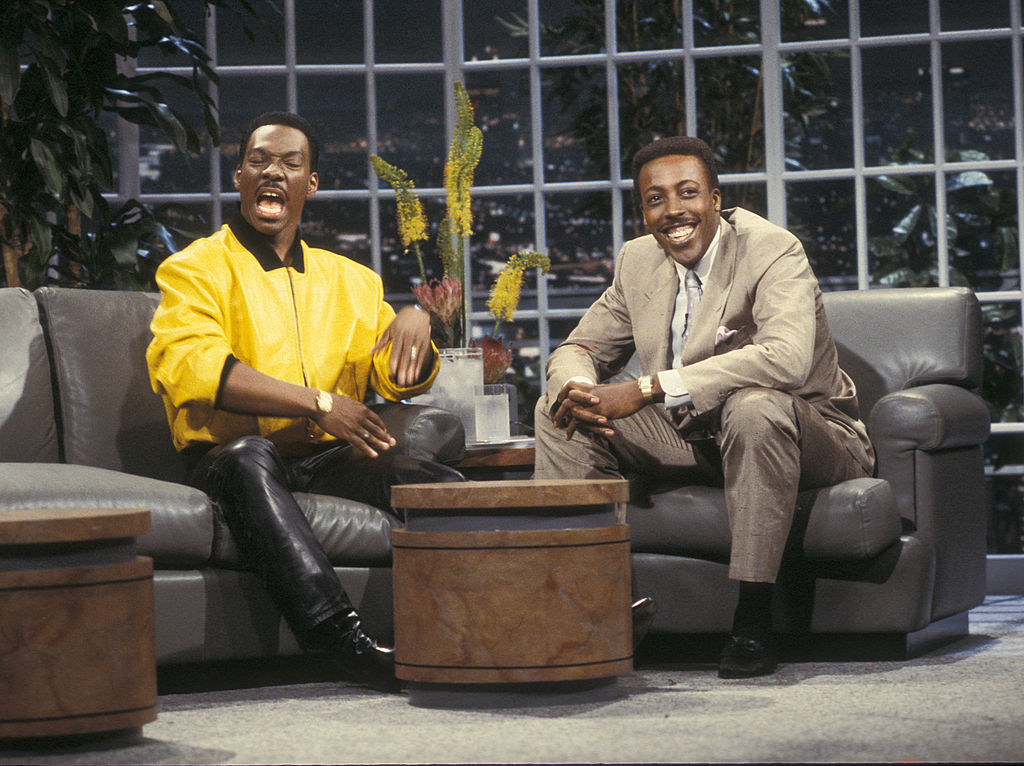 Premiering on January 2, 1989, The Arsenio Hall Show became a breakout ratings hit. In a late-night field long dominated by Carson's Tonight Show, Hall won ratings by appealing to a younger demographic — and by making his show a home for entertainers who didn't often have a chance on TV.
"I brought a particular ideology along at the right time," he told JET Magazine in 1990. "Young people and people of color had been ignored [for] so long and had no vehicle. Everybody from New Kids on the block to Bobby Brown had no late-night home. They had no place to do their thing."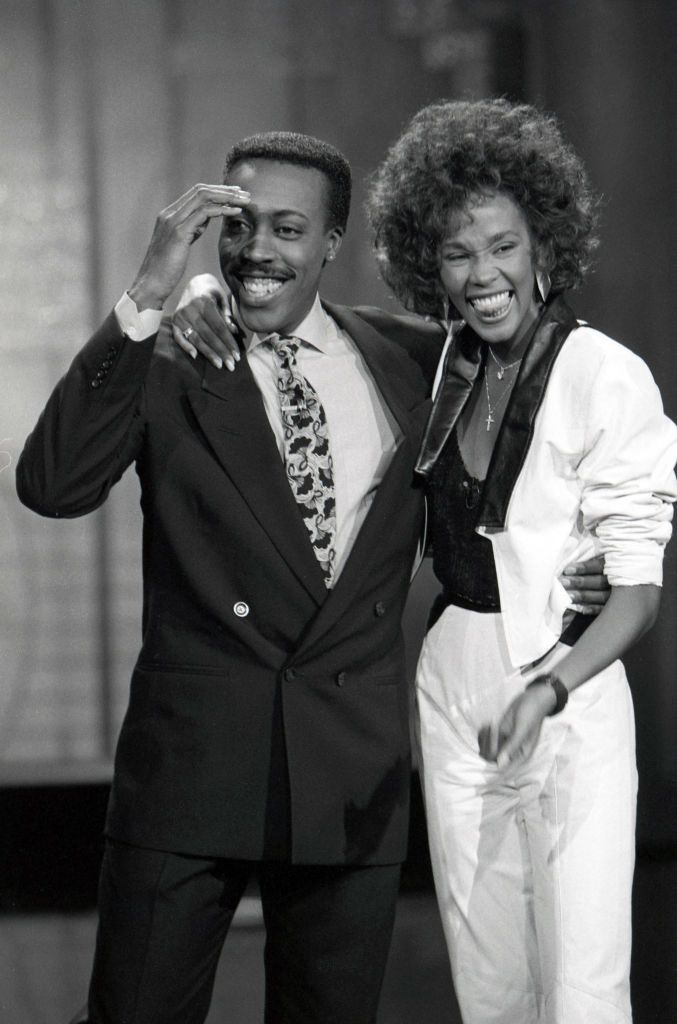 On top of that, Arsenio Hall was the home of some of the most memorable, most talked-about TV moments of its era. Probably the best-remembered moment was when Bill Clinton, running for president in 1992, made an appearance on the show and played "Heartbreak Hotel" on the saxophone.
The moment is credited with helping boost Clinton's popularity with younger voters ahead of the primaries, and that November he was elected President of the United States.
Another famous guest appearance was NBA star Magic Johnson, who appeared on Arsenio Hall a day after revealing his HIV-positive status.
Hall used his celebrity status to raise awareness of AIDS at the height of the crisis, and also appeared with Johnson in a television PSA.
End of late night
While The Arsenio Hall Show initially had high ratings, and was competitive with The Tonight Show after Jay Leno took over as host, the late night field got more competitive as David Letterman began his Late Show on CBS in 1993, along with MTV's The Jon Stewart Show, both of which started attracting younger audiences.
As ratings declined, Paramount canceled The Arsenio Hall Show after five seasons. Still, after five years as one of TV's biggest personalities, Hall could've found another star vehicle.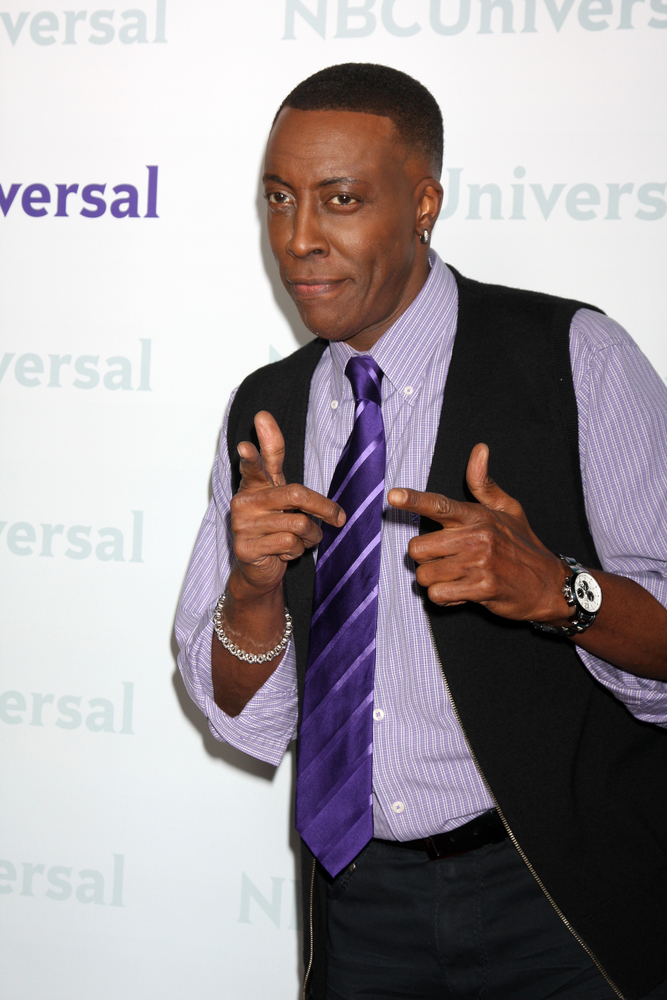 But instead, he walked away, leaving many viewers wondering what happened. So why did he disappear from show biz for so long?
Part of the reason, he said, was he was afraid of burning from late night TV.
"When you have that feeling of 'There's something else for me to do, and this is occupying your life 24/7,' wrong or right, you need to go," Hall told CBS News. "I would sit eating a piece of pizza with Jay and I could see his hair getting gray while I was chewing! You know? And I realized, that's NBC, that's late night. That's the stress."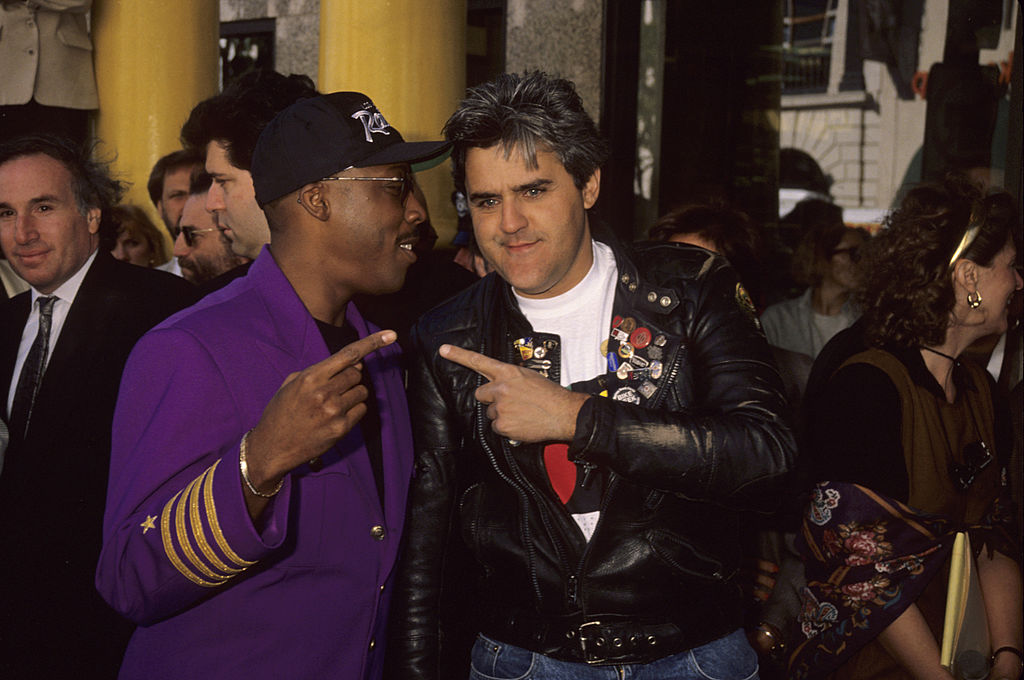 Focusing on fatherhood
But the bigger reason was the arrival of his son, Arsenio Hall Jr., in 1999. Hall quickly realized that raising a family was more important than his Hollywood career.
"My life was all work," he recalled to The Globe and Mail. "All I did was work, all I enjoyed was work. I would throw work into the middle of a date – take my girl to dinner and say, 'Hey let's stop by the Comedy Store, I want to do five minutes.'"
"But what fatherhood did for me was give me a life. People talk about show business and legacy … I realized that you can't make art your legacy. What lasts forever is what you do as a father," he added.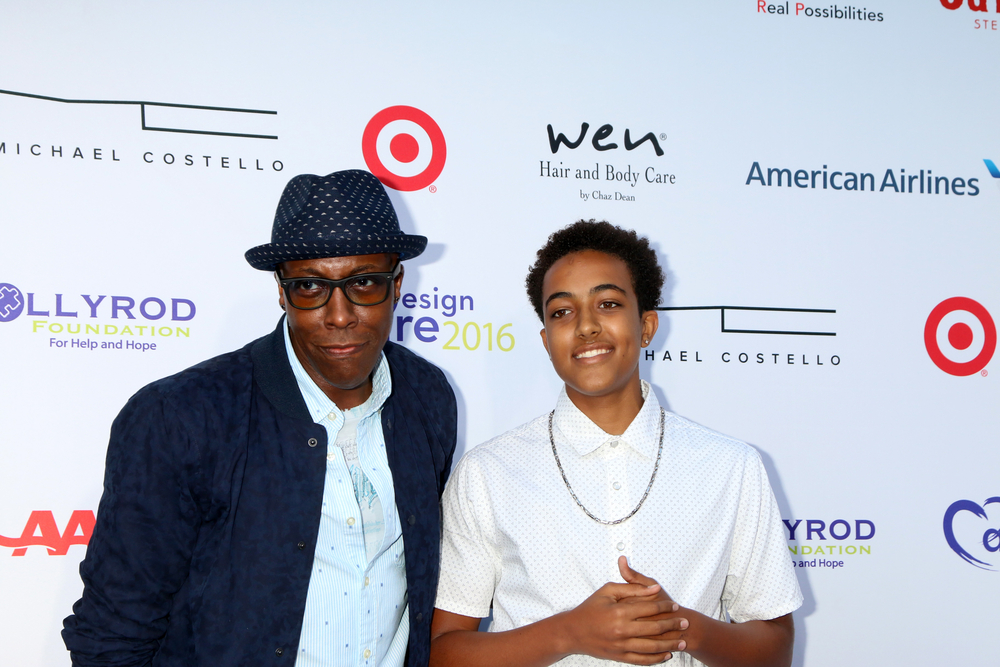 "I was determined to be there for my son's first walk, talk, boo-boo, and whatever else. I didn't want to miss a thing," he wrote in an op-ed for Newsweek in 2012.
More than anything, being a father to Arsenio Jr. has been his proudest accomplishment: "I love him so much," Hall said, moved to tears in an interview with Oprah Winfrey in 2013. "He's such a good kid… I'm so blessed."
He credited his own dedication to fatherhood with his relationship with his father.
"To be one you have to see one," Hall said in 2014. "Many of my traits, my work ethic and my character come from my dad. I had great role models in my home and great role models in my life."
While his entertainment career took a backseat to fatherhood, Hall started to make a comeback as his son got older. He appeared on the fifth season of Celebrity Apprentice, and told Oprah that his son encouraged him to appear on the show, confident that he could win. He was right: Hall was the winner that season.
Arsenio Jr. is now 23 years old, and his famous dad has been returning to TV. He starred in a revival of The Arsenio Hall Show from 2013 to 2014. He also filled in for Jimmy Kimmel last year, and did a second revival of his show for a four-night run for the Netflix is a Joke Festival.
He also reunited with his friend Eddie Murphy for the long-awaited sequel film, Coming 2 America.
While Hall has been making a comeback, fans of his old show still often wonder what happened to him. While he's sometimes seen as a nostalgia figure of bygone '90s TV, Hall has accepted that status with good humor.
"I remember a lady on the street coming up to me one day, and asking me the same question. 'I miss you on TV!' And it was the week that I won Celebrity Apprentice," he told The Globe and Mail. "Sometimes you have to be on people's specific radar. There are filmgoers and there are TV-watchers and there are people going out to clubs to see stand-up. In some of those situations, you've seen me and know who I am. In some situations, you might not."
As for his choice to walk away from superstardom decades ago to raise his son, Hall has no regrets.
"I wouldn't have traded one little league game or school play for anything. When I heard fathers gushing in the past, I now know why. There is no greater joy in life than falling in love or being a dad."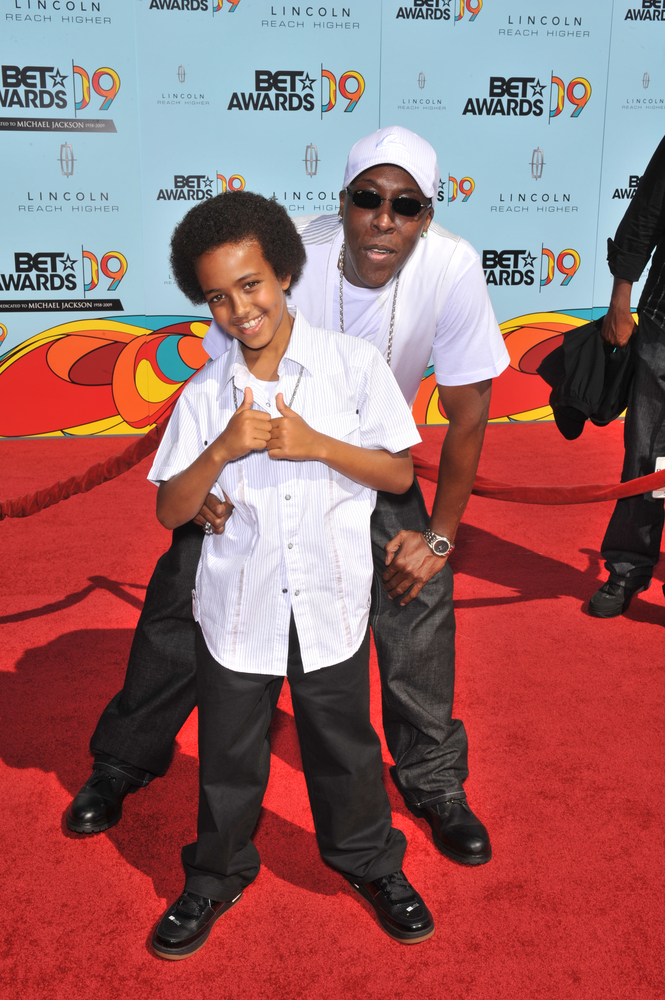 Family is more important than stardom, and we're glad that Arsenio Hall got to take a hiatus from show business to be devoted to his son. And while we've missed him on TV, it's great to see he's making a comeback!
Share this story if you remember watching Arsenio Hall on TV!