Barron Trump is busy settling in at his new school in West Palm Beach, Florida. He's already had two weeks at Oxbridge Academy, from where he'll hopefully graduate in 2024.
The school certainly is classy, and its tuition fees place it definitely more within the realms of the wealthy. Recently, though, it emerged that Barron will being kept temporarily away from the school, alongside the other students.
As per reports, on Friday the school was closed pending an investigation – it's not clear wether Barron be back at school this week either.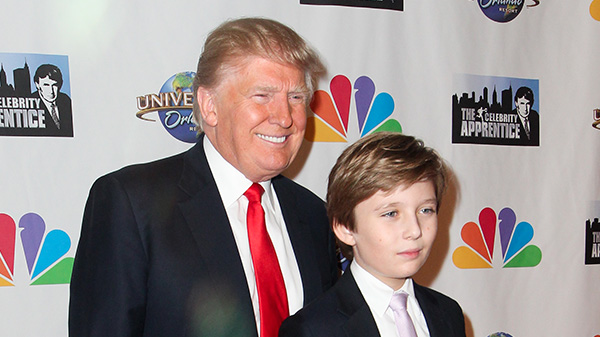 Barron Trump was born March 20, 2006, in New York City. Much of his childhood was spent growing up in Trump Tower in Manhattan, where he was said to have an entire floor to himself.
It will come as no surprise that Donald Trump's net worth is truly staggering, and as a result, Barron grew up in a world where he wanted for nothing.
Barron Trump – early life
Speaking with Parenting, Melania Trump revealed that Barron loved planes and helicopters as a young child. She always made sure to make his breakfast, as well as prepare his lunch. Even though they had a very luxurious lifestyle, they didn't have a traditional nanny.
"Barron is 9 years old. He needs somebody as a parent there, so I am with him all the time," Melania said in a 2015 People interview. "As you know my husband is traveling all the time."
"We keep it down to a minimum," Trump himself added, as to the nanny situation. "If you have too much help, you don't get to know your children."
Melania revealed that Barron was very much into creating things as a young boy, and his mother was supportive of that. Barron was said to even draw on the walls.
"In his space, the décor style of the rest of our home is mixed with what he is into: planes and helicopters," Melania told Parenting, as quoted by Metro.
"We let him be creative; let his imagination fly and do whatever he wants. Whatever he wants to do with his own room later on, he can do it. Whatever he wants to do with his own room he can do it. He draws on the walls, we can paint it over."
Raised by Melania
"When he was smaller, he started drawing on the walls," she added. "His imagination is growing and important. He draws on the walls in his playroom, we can paint it over. One day he was playing bakery and he wrote 'Barron's Bakery' on the wall with crayons. He is very creative, if you say to a child 'no, no, no,' where does the creativity go?"
Growing up, his mother Melania was was closest to Barron. Donald worked plenty, and he explained to Larry King in 2005 that he was a fairly hands-off parent.
"I'm not going to be doing the diapers," Trump said. "I'm not going to be making the food, I may never even see the kids."
All the same, Barron loves spending time with his dad. When Barron was younger, Melania made sure that Barron got quality time with his father, and the two oftentimes went out for dinner together. As he grew older, Barron also joined his father on the golf course.
Ever since he was a young child, Barron's mother took the time to help him with his homework.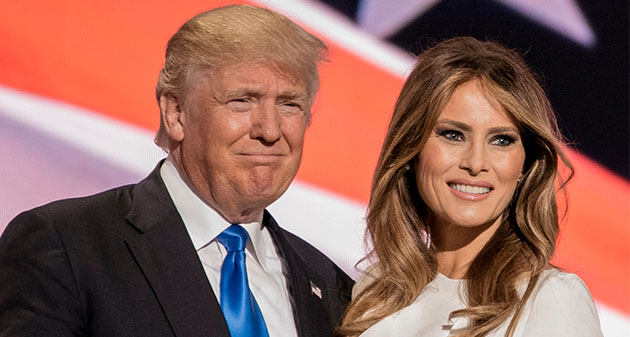 So how about Barron Trump's schooling? Well, best guesses are that after his high school graduation, he will, as many other Trump family members have done, head to one of the more prestigious schools. In actual fact, he is already attending one now.
Barron Trump – school
When Donald Trump was elected president in 2016, Melania decided that she and Barron would stay in New York City for about six months so he could finish up his school year, several media outlets reported.
"It's Melania who wants to stay. She doesn't want to take Barron out of school," an unnamed source told the New York Daily News.
"She's concerned that he won't have the same relationship with new teachers that he has at Columbia Prep."
Barron Trump went to the prestigious Columbia Grammar and Preparatory School – a two-century old, non-secular private school – in New York City.
Following his stay at the White House and school in Washington, he's now enrolled at his new school in Florida.
A spokesperson for the private school Oxbridge Academy confirmed in August that Barron Trump was to enroll at the prestigious high school, as part of the class of 2024.
"We look forward to welcoming him into our school and community," the school's Director of Advancement Scott Siegfried said, as quoted by People.
On its website, the Oxbridge Academy writes that they're "committed to providing both merit scholarships and generous financial aid in an effort to attract the most qualified students and to make Oxbridge financially feasible."
The tuition to attend Oxbridge's private school for the 2021-2022 year is $34,800, according to its website.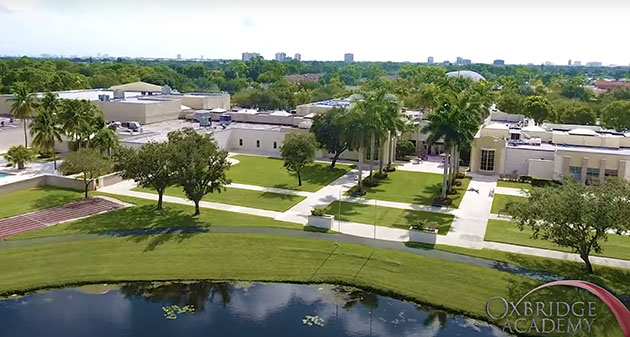 Being taught lessons of kindness
For Barron, this will surely be a new beginning. At the same time, it seems like there's plenty to do on campus. According to The List, the school offers sports such as basketball, swimming, track & field, and golf. They even have a flight simulator at the school.
Furthermore, it also has clubs and different activities that students can participate in, such as the National Honor Society. All students at the school are also required to have an Apple laptop.
Just a couple of weeks after his joining the school was announced, Barron Trump started the new school year, as first reported by The Sun.
Barron started at the school about three weeks ago, and now, the world has gotten its first insight into what he's going through at school.
According to the lunch menu, the son of the former President can enjoy chicken wings, grilled chicken, Maple Miso salmon and vegetarian burgers, as well as gnocchi, and even breakfast at Thursdays.
When it comes to education, it seems like Barron will also learn how to be a great friend. The school reportedly imparts lessons of kindness upon its students.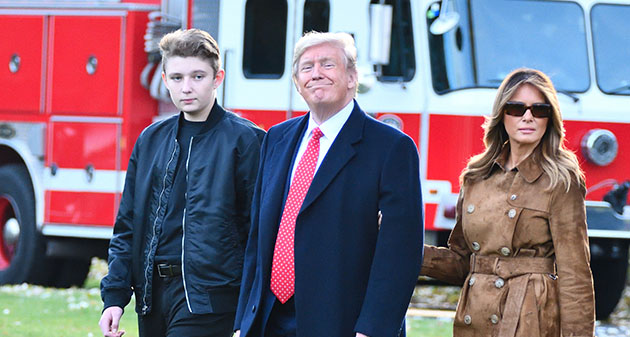 Being the son of a former president also means protection, which Barron will get. But for the Oxbridge Academy, handling the Secret Service will be a completely new experience.
Closed due to 'epidemiological investigation'
"They want to have little impact on our day-to-day operations. They've done this for other former presidents' kids. They're fantastic," Scott Siegfried told The Palm Beach Post.
Last week, Barron Trump's early days at the Oxbridge Academy took a swift turn. As reported by the Palm Beach Post, the school closed Friday, as the Florida Health Department conducted an investigation.
According to the newspaper, it was emptied regarding an "epidemiological investigation."
"DOH-Palm Beach is currently working closely with Oxbridge Academy on this investigation," health department spokesman Alex Shaw told The Palm Beach Post.
Shaw declined to give further details, saying that the "epidemiological investigations are confidential."
Oxbridge Academy's spokesman Scott Bernarde declined to comment on the matter. According to the Post, the campus and parking lot were empty as of Friday morning.
It's still not clear when Barron Trump and the rest of the students at Oxbridge Academy will be able to go back to school.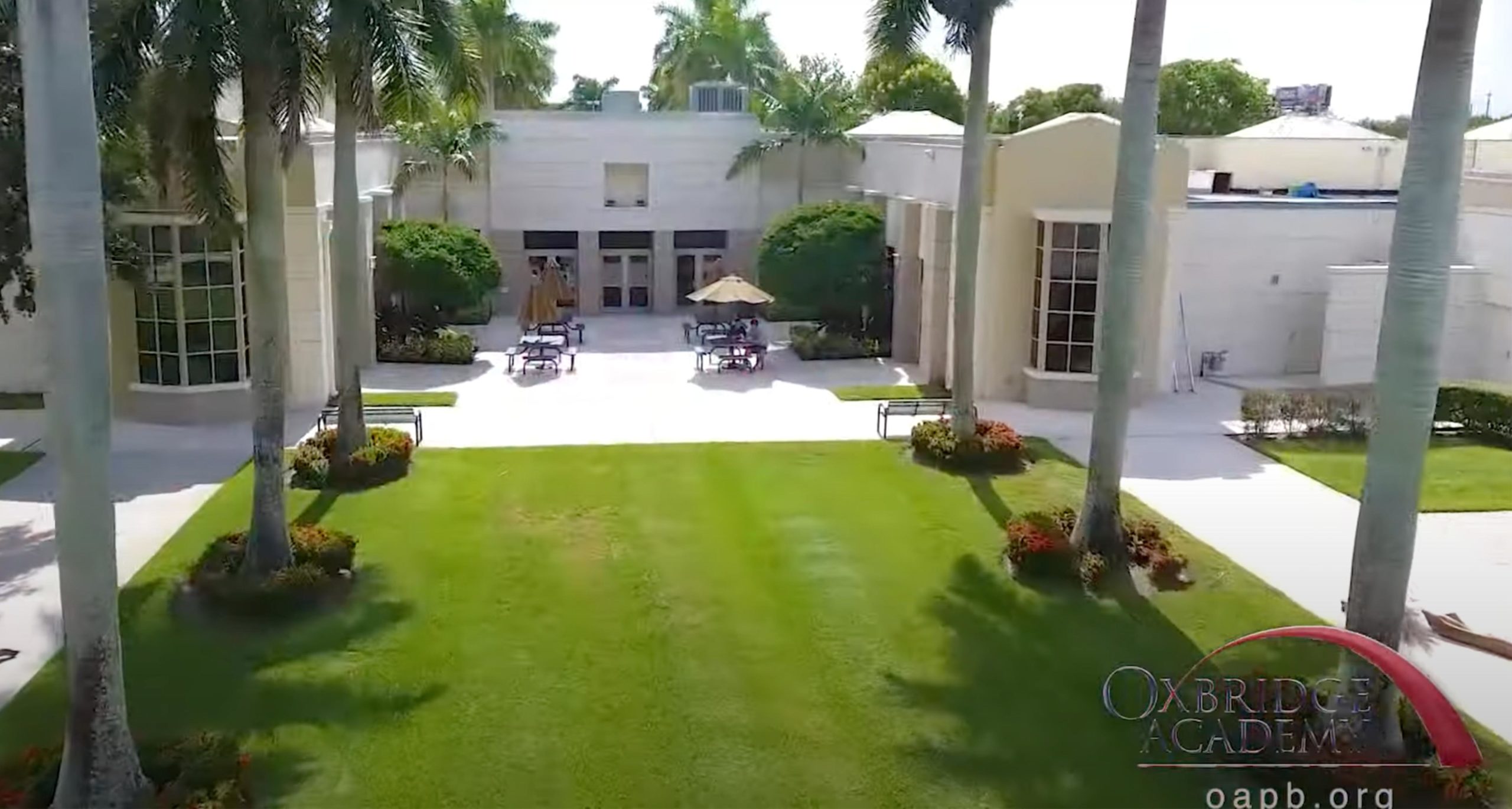 "Grown into a very tall boy"
During their time at the White House, Melania Trump was very clear on that she was keen on protecting her son from scrutiny, since being the president's son can be a demanding thing. She actually took care of any statements or comments made by Barron.
It's been relatively quiet from the entire Trump family following Donald Trump's leaving of the White House. However, pictures from earlier this summer showed Melania and Barron Trump in New York City, and now, people can't stop talking about Barron.
Why? Well, simply put, he's grown into a very, very tall boy, and he's likely not finished growing yet.
Even though Barron Trump only just turned 15, he is reportedly already 6 feet 7 inches tall. Seeing him stand shoulder-to-shoulder with his 5-foot-11-inch mom Melania makes him seem even taller!
New, rare picture of Barron Trump
The new picture was snapped as Barron and Melania left their Manhattan home at the Trump Tower.
According to the Daily Mail, Barron is carrying his mother's rare Louis Vuitton bag. If you want one for yourself, you'd have to pay $3,995.
Even though Barron is only 15 years of age, he's already the tallest person in his family.
Trump is "only" 6-feet-3. And earlier this year, he actually spoke of his son's height.
"Barron is 6-foot-7, can you believe it? And he's 15," Trump said, jokingly adding: "Eric (Trump) is short — he's only 6-foot-6."
Would you liked to have attended a private school just like Barron Trump or not? Give us your opinion in the comments section!
Meanwhile, share this story on Facebook with friends and family to wish Barron Trump good luck with his academic studies!