Bob Ross rose to become a massive celebrity in the 1980s when his television show The Joy of Painting aired. In total, over 400 episodes were released, but the show ended abruptly in 1995 after the beloved painter passed away aged 52.
Today, Ross's work and "wet-on-wet" technique live on, not the least through his YouTube channel and social media. Last year, a new documentary about the painter aired on Netflix, in which his son revealed more details about his father and what caused his death.
So what happened to Bob Ross? And how did he become a celebrity painter worldwide? This is all you need to know about his life.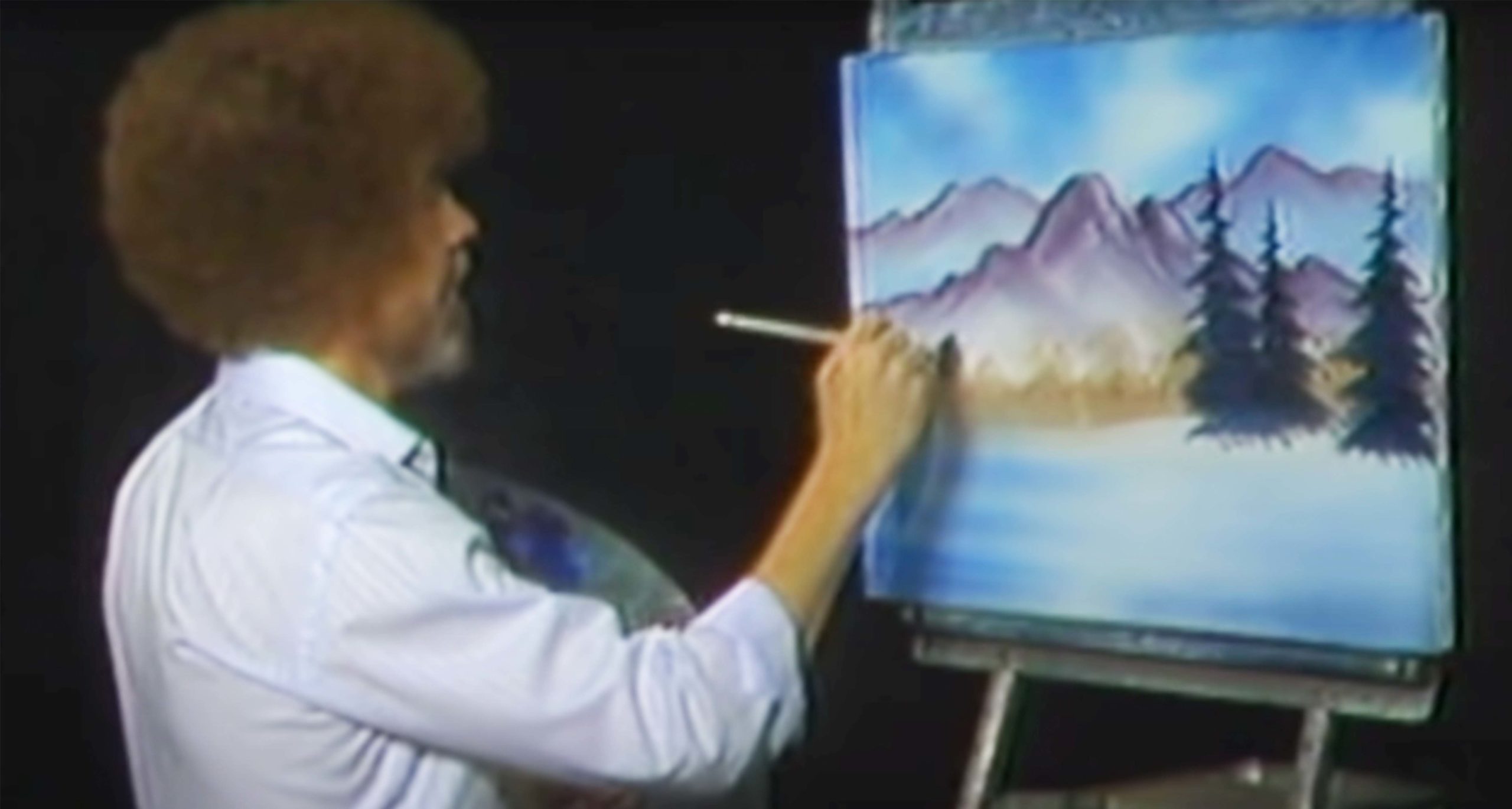 Bob Ross was born in Daytona Beach, Florida, on October 29, 1942, to parents Jack and Ollie Ross. Ollie worked as a waitress, while Jack was a carpenter, and from an early age Bob learned the importance and love of wildlife. Perhaps it was as early as his childhood days that he found a passion for landscapes and nature, which later would provide the foundations for his fame.
Bob Ross – early life & military career
For a brief time, after completing one year of high school, Ross worked as a carpenter with his father. At age 18, however, he decided to leave the business and instead joined the Air Force in 1960.
Bob was initially stationed in Florida, but eventually transferred to the Eielson Air Force Base near Fairbanks, Alaska. By that point, he had become interested in painting and decided to take lessons at a United Services Organization (USO) Club in Anchorage, Alaska. At the same time, he worked as a bartender to pay for his stay – but it didn't take long before he realized that painting was his true calling.
Bob quickly became a talented painter, and even sold landscape paintings on gold prospecting pans to visiting tourists. In addition, he learned a wet-on-wet technique which allowed him to finish his paintings between shifts.
As a Florida native, upon arriving in Alaska, Bob had never seen snow or mountains. It made him want to capture them on canvas.
"I'd come home after all day of playing soldier and I'd paint a picture, and I could paint the kind of world that I wanted," he said in an episode of his show.
"It was clean, it was sparkling, shiny, beautiful, no pollution, nobody upset — everybody was happy in this world."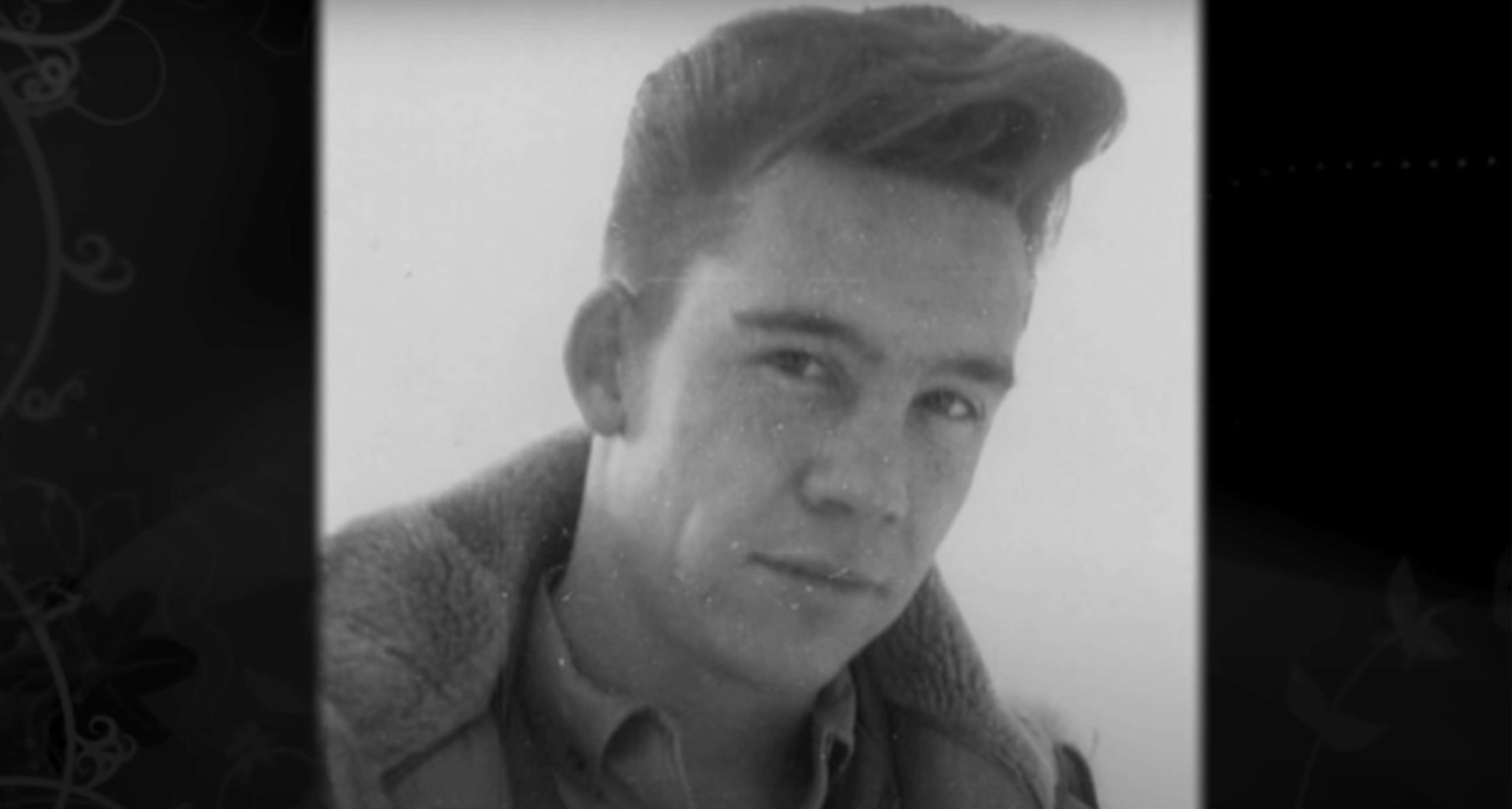 After years in the Air Force, Bob Ross had enough of the military. He moved up in rank to first sergeant, but his experience wasn't all positive. Speaking to the Orlando Sentinel in 1991, Ross explained he had earned the nickname "Bust 'em up Bobby," but he despised being described as mean and harsh.
Beginning of painting career
"I was the guy who makes you scrub the latrine, the guy who makes you make your bed, the guy who screams at you for being late to work," he recalled.
"The job requires you to be a mean, tough person. And I was fed up with it. I promised myself that if I ever got away from it, it wasn't going to be that way anymore."
Bob Ross left the Air Force in 1981 at the rank of master sergeant. He attended various art schools and studied with painter William Alexander – the host of the television show The Magic World of Oil Painting. Ross learned to master the "wet-on-wet technique", and later taught art for an art-supply company.
It was from there that his career as a painter drastically shot towards stardom.
After he began traveling as an instructor with Alexander's Magic Art Company, Bob would meet two people that changed his life forever.
A woman named Annette Kowalski, had just lost her oldest son, and her husband, Walt, was desperate to get her out of the house. He signed her up for William Alexander's painting class in Clearwater, Florida. However, with the time for the class approaching, the renowned painter abruptly stopped teaching.
Instead, his protege, Bob Ross, took over instructor duties – and Annette Kowalski was left mesmerized by how he spoke and painted.
"Somehow, he lifted me up out of that depression. I just think that Bob knew how to woo people. I said, 'Let's put it in a bottle and sell it.'" Annette told NPR.
Bob Ross – partnership with Anette and Walt Kowalski
Annette and Walt realized that Bob Ross was someone extraordinary. They saw his potential to be more than just an instructor – and so decided to take him out for dinner. Together, they brokered a deal wherein Annette would become Bob's manager, packed up the car, and hit the road. In the beginning, their enterprize wasn't exactly a success. Annette put ads in local papers, but the painter's workshops had few attendees.
Instead, Kowalski then had the idea of putting up a toll-free "Bob Ross hotline." Success, it seemed, was destined.
After sending in an audition video, Ross was discovered by a Virginia PBS station. A "how-to" show was suggested, and so Bob Ross became a television painter.
The show was to be named Joy of Painting – as early as the first episode, Bob's charismatic persona was clearly in evidence. Put simply, viewers knew they were watching something special.
"Let's have a happy little tree right in here," he said in that first episode. "There he goes."
Few people had such a presence as Ross, especially considering what he did on television. His "wet-on-wet" technique mesmerized viewers as he turned a blank white sheet of paper into an incredible artwork. As the New York Times wrote in an obituary, he was convinced that he could teach pretty much anyone to paint in half an hour. His "folksy demeanor eventually came to be interpreted as a kind of reverse chic," it said.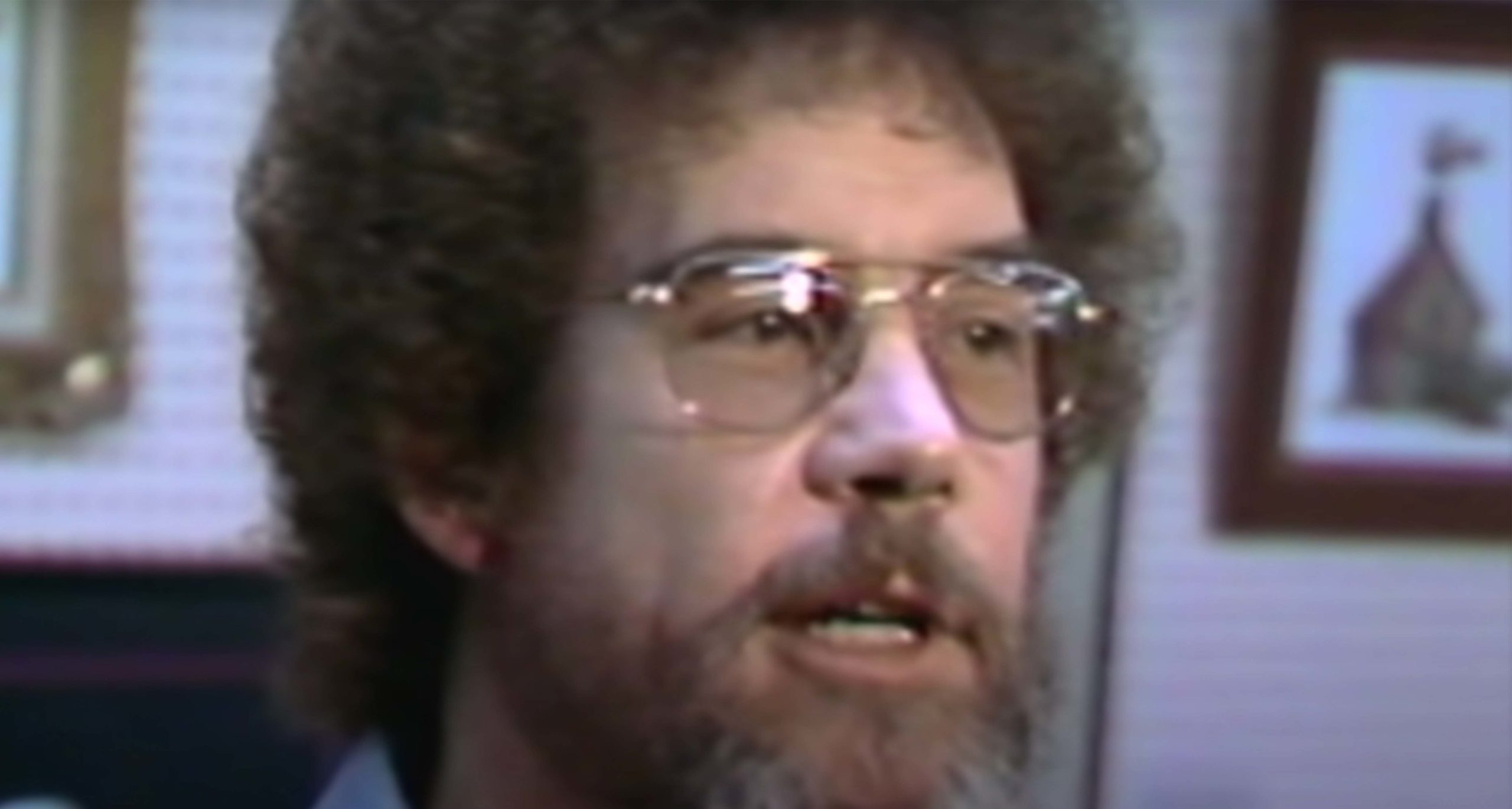 Bob Ross experimented with and refined his unique technique, first taught by William Alexander. Then, he created a personal version of it, adding custom-made paints and special brushes and knives.
Bob Ross – 'The Joy of Painting' television show
Bob Ross' show The Joy of Painting aired for the first time in 1982. He filmed more than 400 episodes over twelve years, though since it was on PBS he didn't make any significant money.
Of course, the most astonishing aspect might not even have been the fact that he was an amazing painter. Instead, it was the concept of painting on television that was a hit. It became something of meditation or relaxation technique for many viewers; they just wanted to watch Bob Ross.
"Shoot; we have a pretty nice lookin' little sky," Ross famously said. "And there wasn't anything to it."
"Now then, let's get crazy."
"He's making you think it's so easy," Kowalski told NPR. "Well, let me tell you something — these are not as spontaneous as they look."
For every episode, Ross made three of the same painting. One was sitting off-camera for reference, the second was the one viewers saw on television, and the third was used for his instructional books, which delivered a more detailed landscape.
Even though it might have looked like Ross simply walked into the frame and started to paint, he was always well prepared and dedicated to making a good show.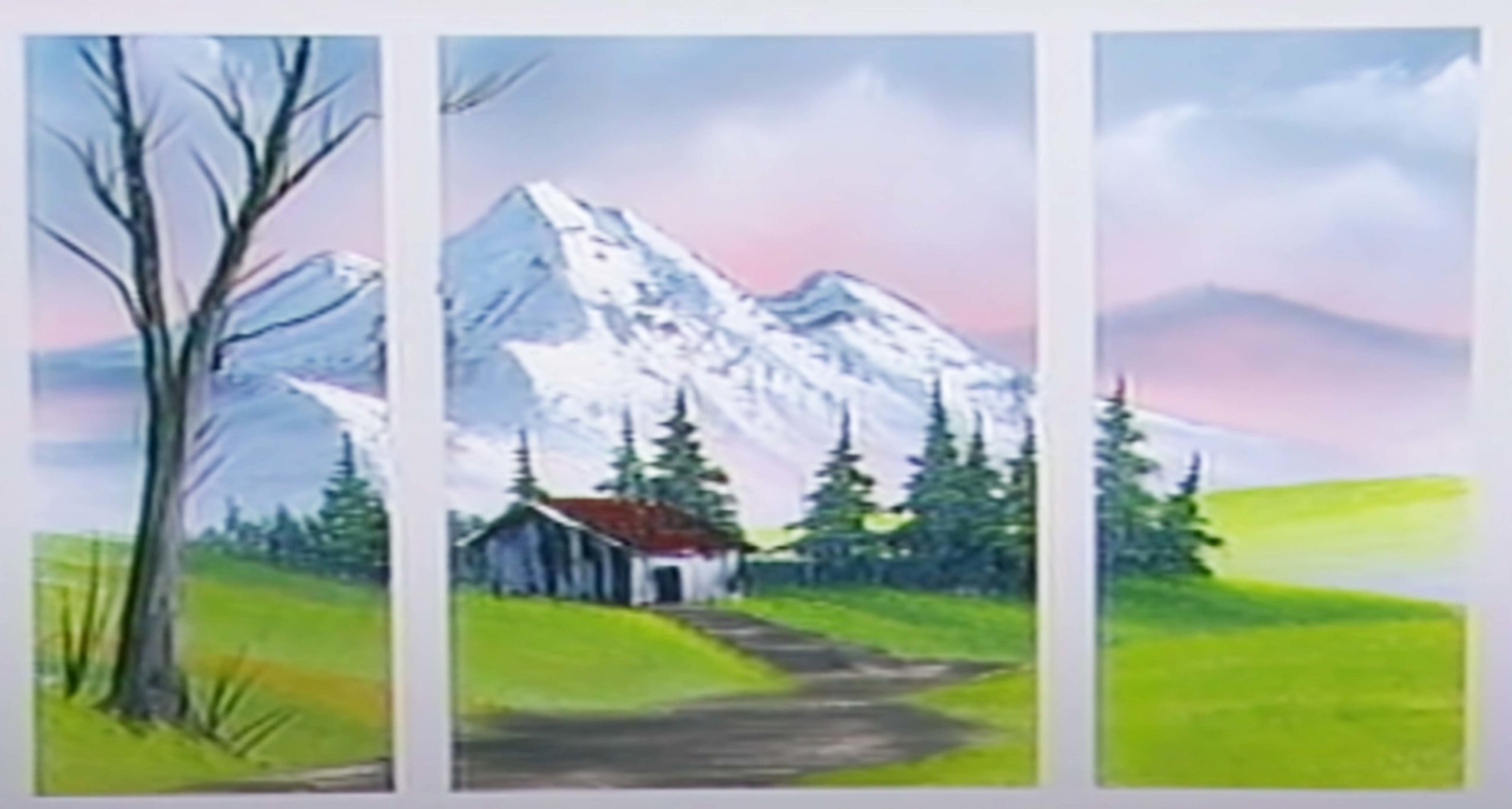 "Bob used to lay in bed at night, he told me, he rehearsed every word. He knew exactly what he was going to say on every one of those programs," Annette Kowalski recalled, adding that Bob Ross wasn't as relaxed as he appeared on television.
"He was really wonderful"
She described him as "a tyrant," claiming he wasn't just a painter but also a businessman.
"You don't believe that? Do you really think this company would be as successful as it is if he didn't insist that everything be done a certain way?" Annette asked.
She added: "I don't want to leave the impression that he was rude or nasty, He just wanted things done his way. He was wonderful. He was really wonderful. I want Bob back."
Moira Bailey of the Gannett Westchester Newspaper wrote in 1989, Bob Ross "has Richard Simmons' frizzy hair, Fred Rogers' soothing voice, Kenny Rogers' tailor and Evelyn Wood's speed."
He had a home-grown vocabulary such as "tree-ectomy," and in the early 1990s, he was even seen on MTV, allowing him to reach a whole different crowd. Younger generations suddenly saw this Brillo-pad-haired painter doing his thing – and they loved it.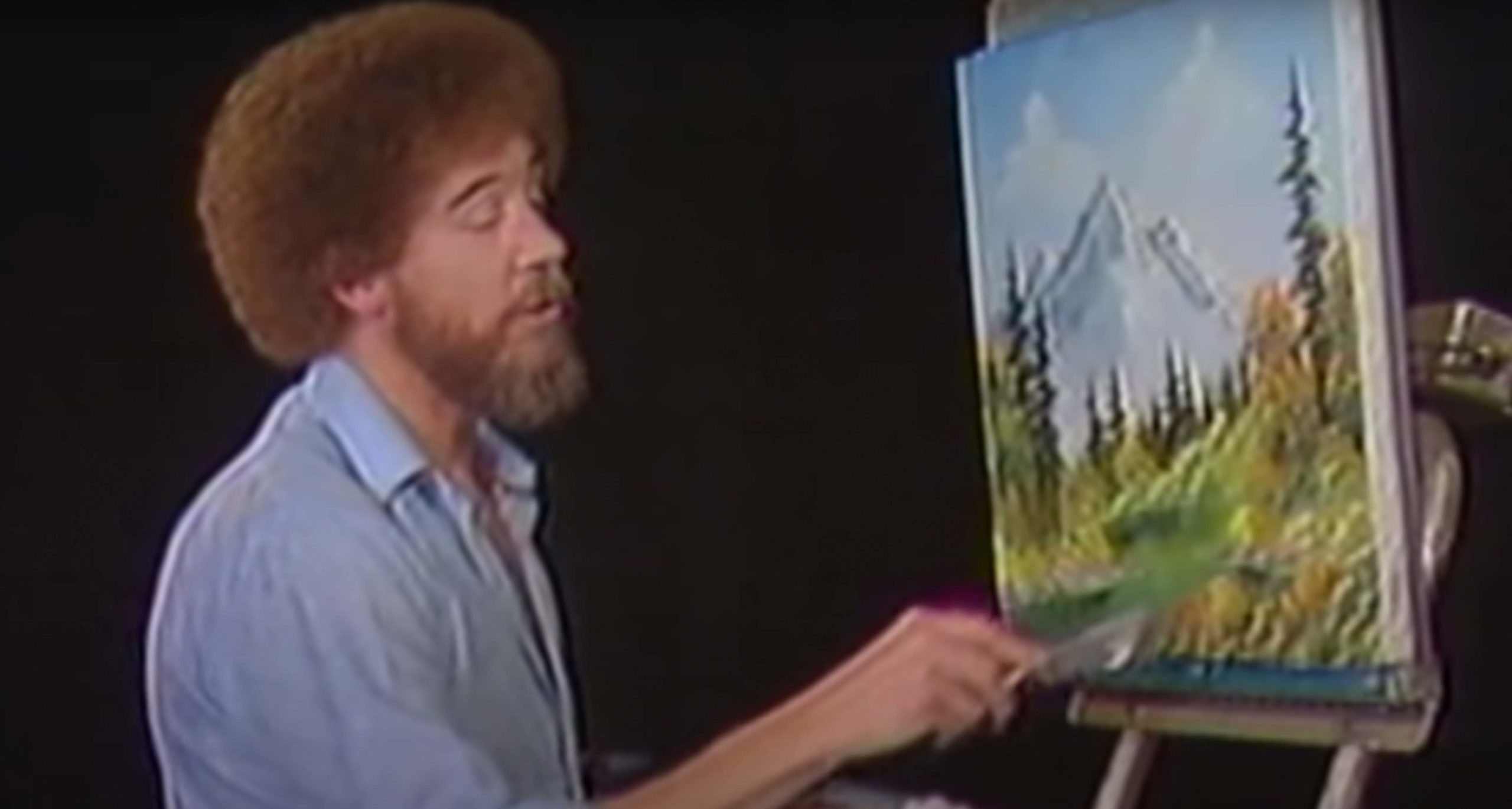 "Now the young people are calling me 'the painter dude,' he told The Orlando Sentinel in 1994.
"I was in Philadelphia recently to do a show for QBC, when I walked out of the hotel and some young people – probably college-age – started yelling 'Hey, it's that painter dude.'"
Bob Ross – family, marriage, children
Bob settled down in Maitland, Florida, where he lived with four squirrels he rescued ("I have to warn people about them because they'll jump on their laps to see if they have nuts in the pockets. It really scares some people").
As Ross's show grew bigger and bigger, it wasn't just the younger generation of college Americans who adored him. No, his popularity spread worldwide, and his show aired in Mexico, Turkey, England, Korea, and Japan, among other countries.
In Japan, it aired twice a day – and he was mobbed when he arrived at a Japanese airport. Security there reportedly had to help him get out.
"It was unreal," Ross recalled. "Everywhere we went, it was like that. I'm still amazed."
While Ross's life looked calm, peaceful, and steady from the viewer's perspective, there was a deal more to it. He was married three times and had two children, fathering a child as an unmarried teen. Unfortunately, his first marriage to Vivian Ridge fell apart over affairs, and in 1992, he was struck by tragedy when his second wife, Jane Ross, passed away of cancer.
It was the beginning of a downward spiral for Bob. His partnership with the Kowalskis became rather poisonous – everyone wanted a piece of his success.
Then, in the mid-1980s, Ross suffered a heart attack. In 1994, meanwhile, it turned out that he had cancer.
Bob Ross – cause of death, net worth
On July 4, 1995, Bob Ross passed away at 52. Just months prior, he had married his third wife, Lynda Brown.
The funeral was held at Woodlawn Cemetery near Orlando, with about 25 of Bob's closest friends and family members in attendance.
At the time of his passing, Ross purportedly had a net worth of around $1 million.
The aftermath of his legacy, mind, was a disputed thing. Annette Kowalski was still the director of Bob Ross Inc, and his son Stephen Ross – who also made a career as a painter – feared that he would get sued if he practiced the same "wet-on-wet " style on television as his father.
At a later date, Stephen won a lawsuit which permitted him to do the same kind of show as his father had.
Last year, Netflix aired the documentary Bob Ross: Happy Accidents, Betrayal & Greed. On it, his son Stephen Ross spoke about his father's last days alive, revealing that Bob died of non-Hodgkin's lymphoma.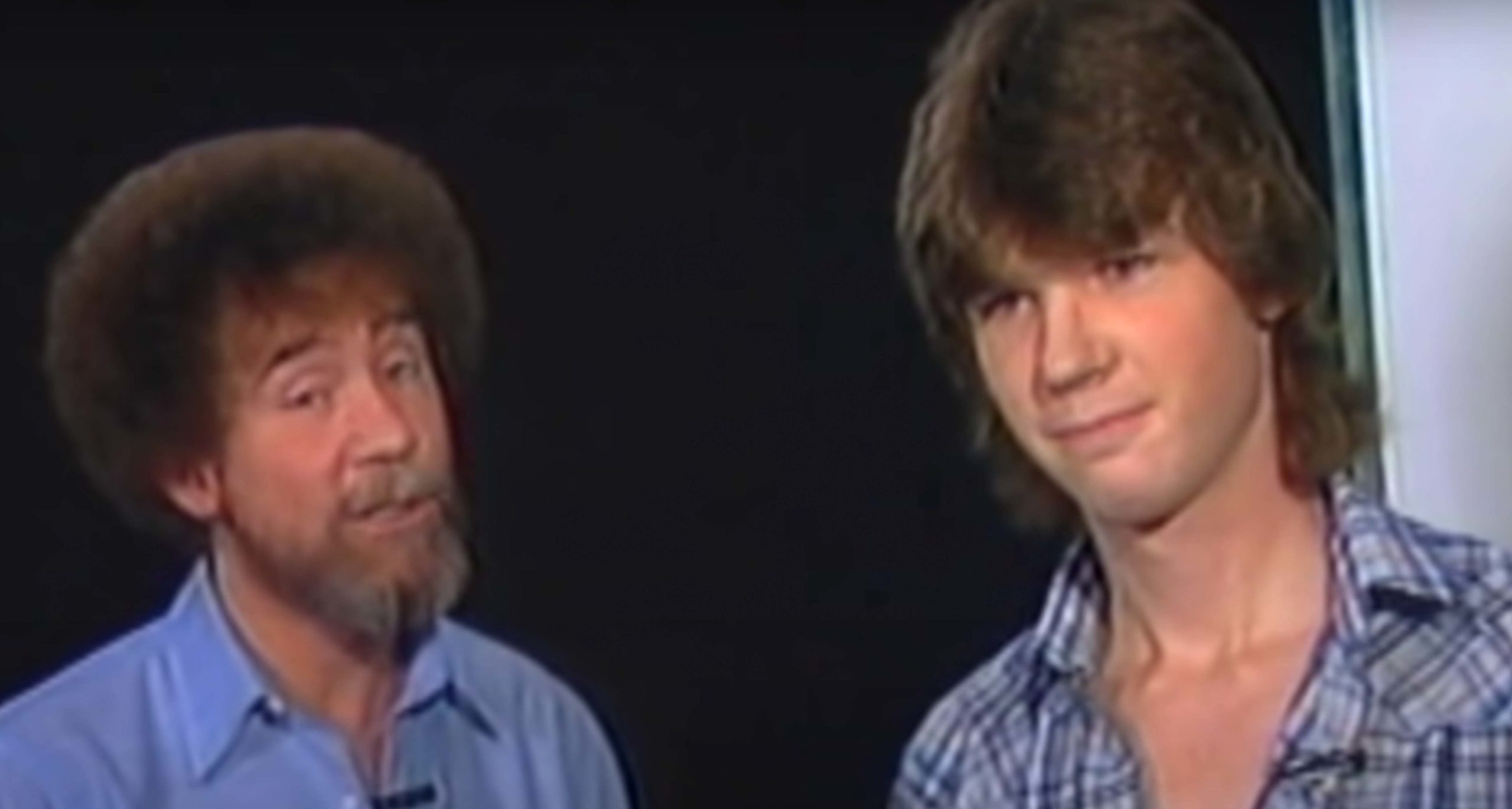 His second wife, Jane, passed away shortly before he learned about his own diagnosis.
Stephen Ross – keeping his father's legacy alive
"Jane's death hit him really hard. I can remember him saying, 'My whole life went to hell in a handbasket,'" Stephen Ross said.
"Two or three weeks after Jane died, the doctors said my dad had non-Hodgkins lymphoma."
Non-Hodgkin's lymphoma is a "cancer that starts in white blood cells called lymphocytes, which are part of the body's immune system," according to the American Cancer Society.
It generally starts in the lymph nodes but can also affect the skin.
Stephen Ross is keeping his father's legacy alive. In 2019, he held landscape oil painting workshops with the same techniques his father used.
Bob Ross was a true legend, and we will forever watch his old shows with much joy.
So please, share this article on Facebook with friends and family to honor him!