Running a staggering 14 seasons and producing a grand total of 431 episodes, the iconic television show Bonanza will forever be remembered as one of the greatest of all time.
Michael Landon and Lorne Greene as Little Joe and Ben Cartwright became legends. Then, in 1973, the show was abruptly cancelled. This is the reason why.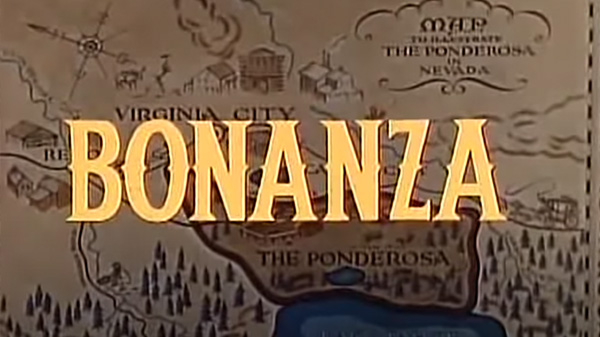 Few series have made such a big impression – and been as important – as Bonanza. The American Western TV series aired for the first time on NBC on Sept 12, 1959, and ran for 14 seasons, producing a whopping total of 431 episodes.
Bonanza – television show
Bonanza is regarded as one of the best series of all time, and with good reason. With actors like Michael Landon, Lorne Green, Pernell Roberts and Dan Blocker, the show soon became an international smash-hit which is still being shown today.
The show revolved around the wealthy Cartwright family, and all their many obstacles. And it had all those factors that a great show should have; it was dramatic, funny and had plenty of action. But, first and foremost, it was a series with likeable characters we all could relate to.
The Cartwright brothers did the sort of things that made me feel like I wanted to live there as well. The family lived on the Ponderosa Ranch, near Lake Tahoe, but the scenes in their house were shot at a Hollywood sound stage at the Burbank Studios and later also at the Warner Bros lot in Los Angeles.
The view over Lake Tahoe was a common sight in the American western series. And Bonanza actually became the first show to introduce a ranch as an important element in its narrative. Earlier this year, the real Ponderosa Ranch near Lake Tahoe was actually sold. Here, take a look at it yourself!
Bonanza – controversies
Bonanza, along with its cast, became something of a household name in the US for over a decade. However, it was – just like many other long-running series – also the subject of several cast changes. Pernell Roberts left the show in 1965 season, calling it "Junk TV" and complaining about the glorified portrayal of wealthy ranchers. He also accused the NBC network of "perpetuating banality".
Before the beginning of the 1972/1973 season, Dan Blocker tragically passed away, and the show's ratings starting to fall. The following year Bonanza was cancelled, but since then, the show has still lived on in various of forms.
In the first season of Bonanza, it seemed like the Cartwrights were a classic western gunslinger family, wanting no one else the Ponderosa ranch. Lorne Green, playing the part of Ben Cartwright, thought differently however.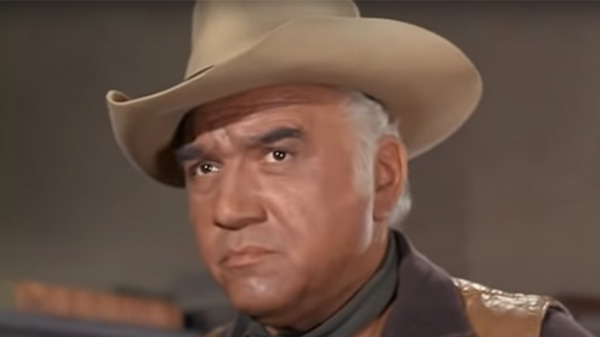 Following 18 or 19 episodes, he wanted out of the show, because it wasn't the show he'd been told it would be.
"Every show opened up with one member of the family with a gun pointing at someone, saying 'what are you doing at Ponderosa?'. And finally I said to the producers, 'look, if this stranger comes on to Ponderosa, why do we have to point a gun at him? He doesn't know where he is, it's a thousand square miles," Green recalled.
Groundbreaking series
Instead, Lorne Green had a proposition to be a little bit kinder. And it chanced the Bonanza history forever.
"Why don't we say, 'Where you from? How about staying with us for a week, just be our guest and we'll talk and we'll find out what's happening in the rest of the world. At least, let's be human beings, let's not be antagonists,'" Green proposed.
"Eventually, that became our characters, and instead of being a western Shoot 'Em Up, it became a series about a four letter word, love. Love of land, trees, environment, people, country. Love."
Because of its great characters, Bonanza appealed to a very broad audience, both gender and age wise. It had characteristics of a Western, but also focused on issues and family values which could be translated into the life of the everyday citizen of the 1960s and 1970s. Primarily, that's probably one of the reasons why the show is still popular today.
It didn't concern itself with the standard of living, you see. The values were there, and could all be applied to today's society too.
Not only was this groundbreaking, but the show also became known for his beautiful asthetics. It presented gorgeous sets both outside and indside, especially since it was also filmed in color.
Bonanza wasn't the first television show to be broadcasted in color, but it became the first show to be entirely in color.
Today, that part might sound crazy, but just imagine when you got to see a television show in color for the first time, especially given Bonanza's beautiful scenery. It must have been truly magnificent!
Bonanza – Michael Landon
Now, every show has its pieces which make the whole thing complete. Bonanza had several components – script, settings, photography and plot, among others – that made it one of the greatest series ever.
However, without the right actors and actresses, it just wouldn't have been possible. Michael Landon, Lorne Green, Pernell Roberts and Dan Blocker were just four of the many actors that made Bonanza amazing, in addition to other actors on the show like David Canary, Bill Clark and Mitch Vogel.
For many of them, Bonanza was either the highlight of their career or a breakthrough role. For Michael Landon, it pretty much put him into the Hall of Fame. He went on to star in Little House on the Prairie amongst other classics.
Landon starred in several television series in the mid 1950's before getting his big breakthrough role in Bonanza. He was a family man that wanted everyone on the cast and crew to be home having dinner with their families each night, not working late.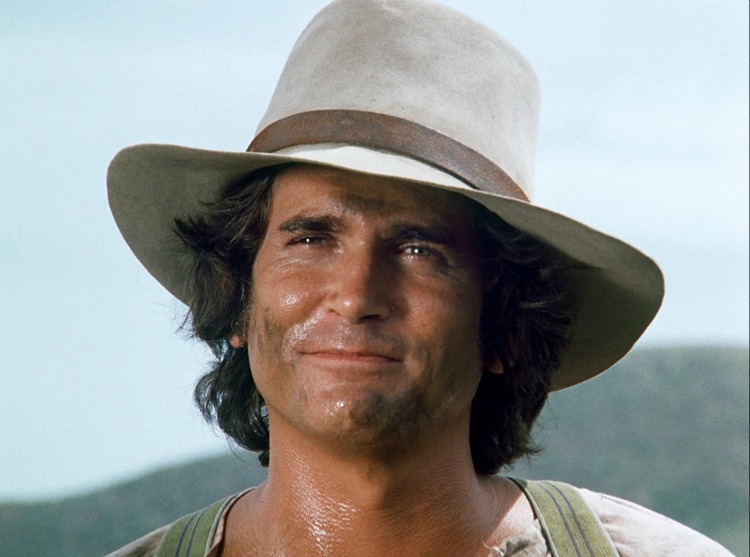 Many fellow actors and actresses have said that he was a prankster on set. But more than anything else, he's been described as a wonderful actor, as well as a talented director and producer.
Sudden passing of Dan Blocker
Haskell Boggs worked as the director of photography on Bonanza for 10 years. For him, working with Michael Landon sure was something special.
"To be honest, he was a little brat," Boggs said laughing. "But when I think about Michael, at the later few years before Bonanza closed down, I can see that he applied himself. He prepared himself in case, and he turned out to be a wonderful producer, director, actor, everything. "
Bonanza aired for a total of 14 seasons, with viewers getting to follow their characters as they grew up and/or grew older.
However, death wasn't only happening inside the script, it also affected the series after a major star on the show tragically passed away before its ending.
The death of characters in today's television series aren't that rare. In the case of Bonanza, though, they had to face a different challenge. This time, the cast had to deal with a beloved friend's passing.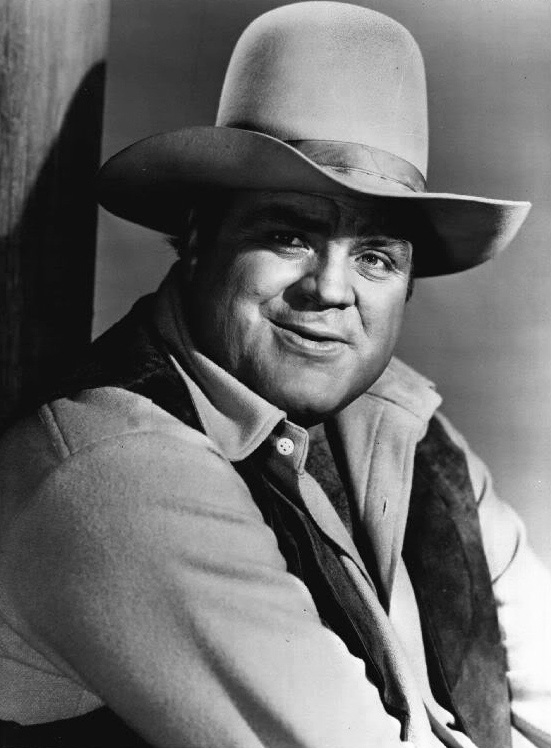 Following 13 seasons on the show, just before filming of season 14 was to begin, actor Dan Blocker, who played the easy-going Hoss Cartwright, passed away unexpectedly.
"It was so bad"
Blocker was loved by the entire crew, and cast members pretty much knew that this was the end for Bonanza.
"After Dan's death, I didn't see how the show could continue," Lorne Greene told TV Guide following Dan Blocker's passing. "I said to my wife, 'That's it. It's finished.' I know Michael Landon felt the same way."
For everyone in the cast, getting back to shooting the show was hard. And for Michael Landon, who at the time also was directing and producing the show, it was really painful.
"The first day we went back to work was just incredible, it was so bad," he said.
"Everybody was just trying to force good humor, because here we were, back in the same place again. Fortunately, we stayed out of the dining room that day. We've had so many laughs in that dining room over the last 13 years, and that's where Dan and Lorne and I did most of our horsing around."
The show might not have been made famous specifically for its stories and storyline, but, as mentioned before, the characters really were great, with people genuinely seeing themselves in the Cartwrights.
Bonanza – last season
With season 14 airing, Landon and the rest of the directing team had to address Hoss Cartwright's absence from the show. They did their best to fit it in, but that's not to say the entire audience was completely satisfied. When you think about it, how could such a tragedy ever be fully recognized inside of a television show?
"I'm sure that some people would rather have a whole hour memorial to Dan, but we just couldn't do that," Landon said. "We tried to do what we thought he would have wanted us to do."
The beginning of the 14th and final season was very emotional, since it was the first episode to air since Dan Blocker passed away.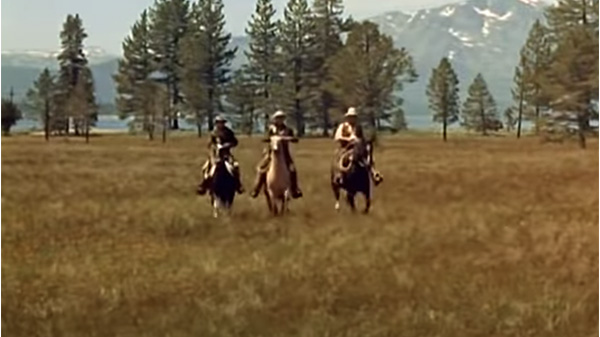 There were a total of 15 episodes in that final season, with the last one airing in January of 1973, before Bonanza said goodbye for good.
Why Bonanza got cancelled
The cast and production had taken Blocker's passing hard. But the fact that it was cancelled was still somewhat of a shock, according to the LA Times reporter Gregg Kilday.
In November of 1972, he reported: "Last Monday morning, a stranger rode into town. A man out of the East in the hire of the National Broadcasting Co. It was his job to inform the cast and crew of "Bonanza" that their series had been canceled in midyear. After 13 1/2 years of riding the high country of the Ponderosa, the Cartwright family had finally been gunned down"
The Bonanza cast and crew found out that the show was being cancelled.
"It was a businesslike farewell as the actors and crew went through the familiar motions of piecing together yet another conflict in the troubled history of "Bonanza's" Virginia City," Kilday wrote.
For Lorne Green, it was somewhat of a shock.
"If we had known this was coming," he said, "we would have gone out with a bang and not a whimper."
There have been several attempts to revive the show, and in the mid-1980s, there was a television movie called Bonanza, The Next Generation. None of the original cast appeared in the show, however, and it didn't actually get much attention.
Even though Bonanza isn't filmed anymore, we will always cherish the show thanks to our great memories of it. We simply can't get enough of all the wonderful adventures of the Cartwright family. And in my opinion, they will live on forever.
Please, share this story with friends and family in honor of Bonanza, one of the greatest television series ever created.