I used to be memorized by Cassandra Peterson every time she was on TV – she was definitely one of my biggest childhood crushes.
But behind the cameras, little was known of the "Mistress of the Dark."
It was only recently that she was finally comfortable revealing the big secret that she had hidden for almost 20 years…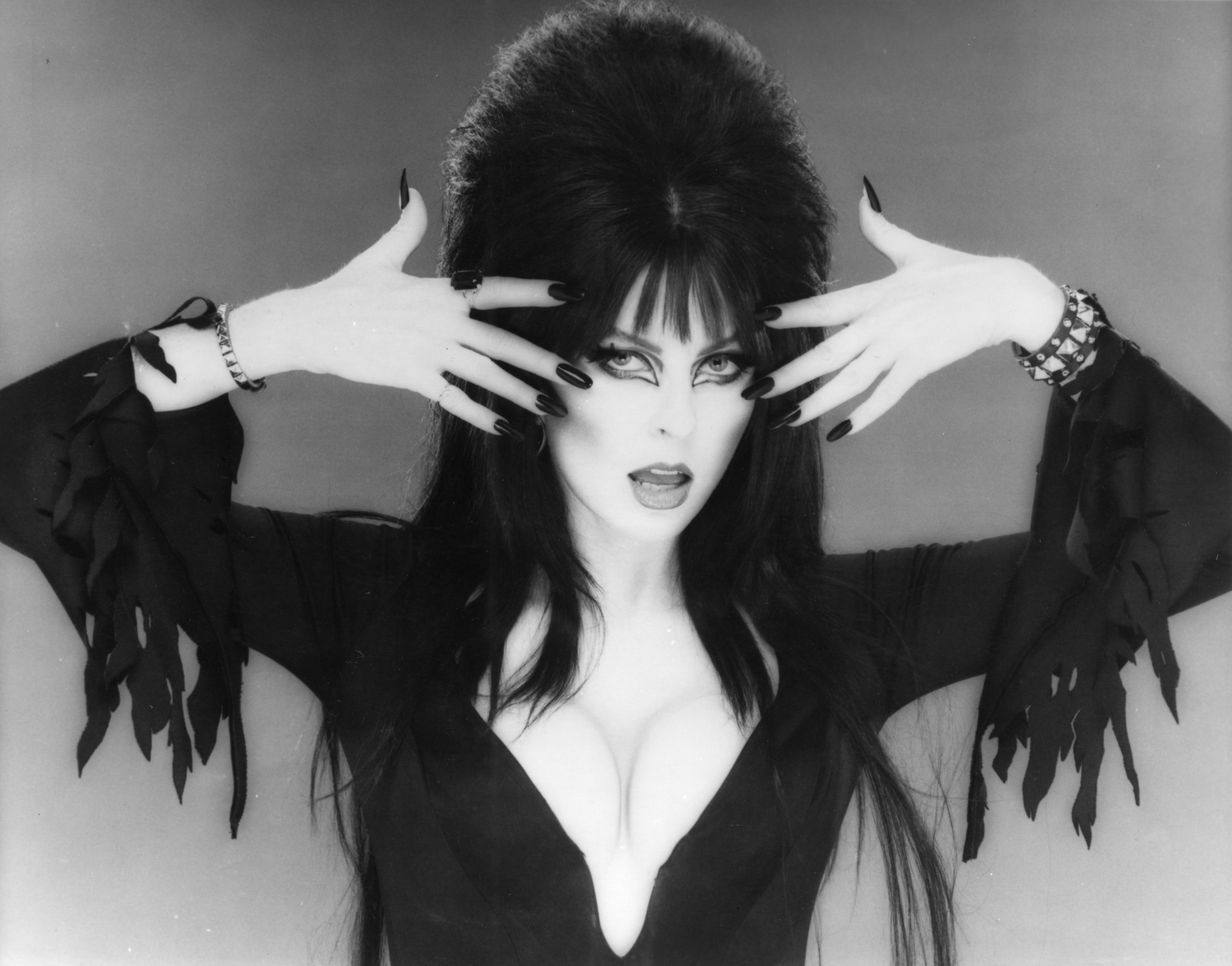 Actress and singer Cassandra Peterson is best known for her iconic role as Elvira in the 1988 horror-comedy "Elvira: Mistress of the Dark."
The character appeared on television countless times – she was a huge star back in the 80s. But Cassandra, born in 1951 in Manhattan, Kansas, did a lot of things before being catapulted into fame as the sexy vampire Elvira.
She grew up on a farm and was a real cowgirl back in the days – her family did their own butchering and had steaks every night. Cassandra was never a fan of barbie dolls growing up – instead, she was very fascinated by horror-themed toys while.
As a 17-year-old, Cassandra was discovered by production staff at a live show in Las Vegas. She convinced her parents to let her sign a contract, and immediately after graduating high school, Cassandra threw herself into the entertainment industry.
Before her big breakthrough as Elvira, Cassandra worked as a topless dancer and had some minor film roles. For example, she can be seen in the iconic James Bond movie Diamonds Are Forever.
Dated Elvis Presley
During these years, as an aspiring actress, Cassandra also dated Elvis Presley for a while.
"I was a big groupie," Cassandra revealed in 2014.
"I loved music. I got to realize the dream of actually meeting Elvis and actually going out on a date with Elvis, so that was a dream come true for me," she explained in "Oprah: Where Are They Now?".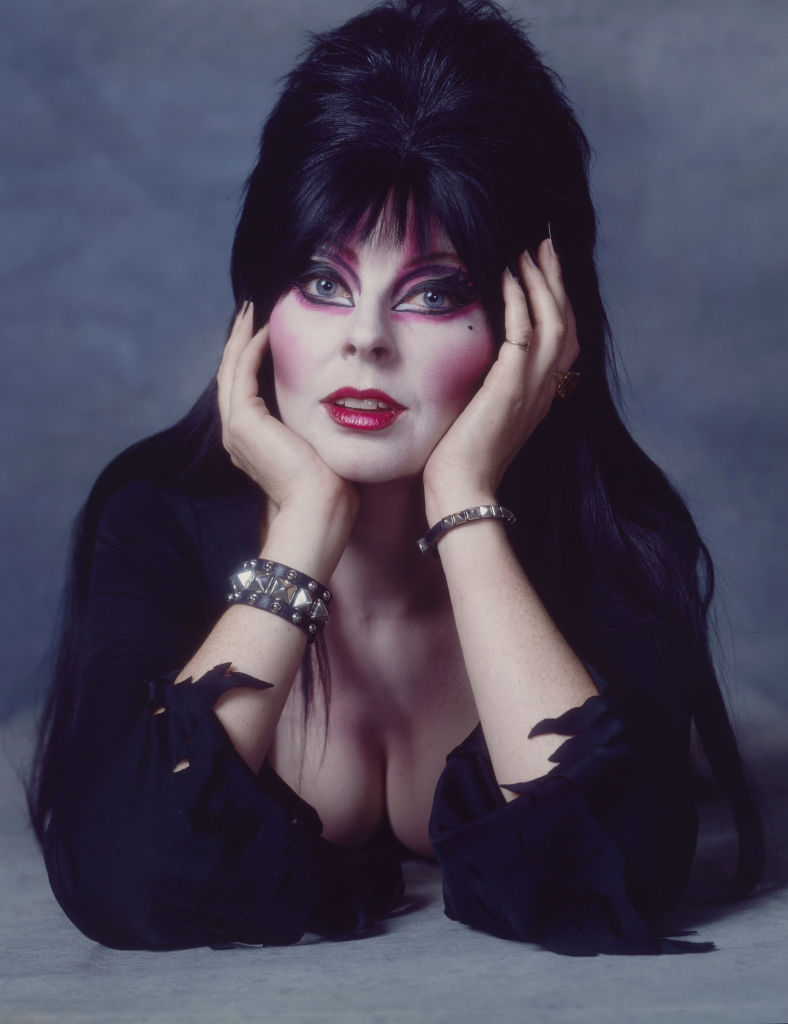 Obviously, their romance didn't evolve into a long-lasting relationship, but Elvis significantly impacted Cassandra's future.
"He is 100 percent responsible for me getting out of Vegas and going on with my career," she said and continued:
"Elvis said to me, 'You don't want to stay here, this is not a town you should be in.' And I don't think if that would've come from anybody but Elvis I would've done it."
Cassandra Peterson was kind of older when she broke in as a sex symbol-vampire late-night horror movie hostess, born in 1981 at the KHJ-TV station in Los Angeles.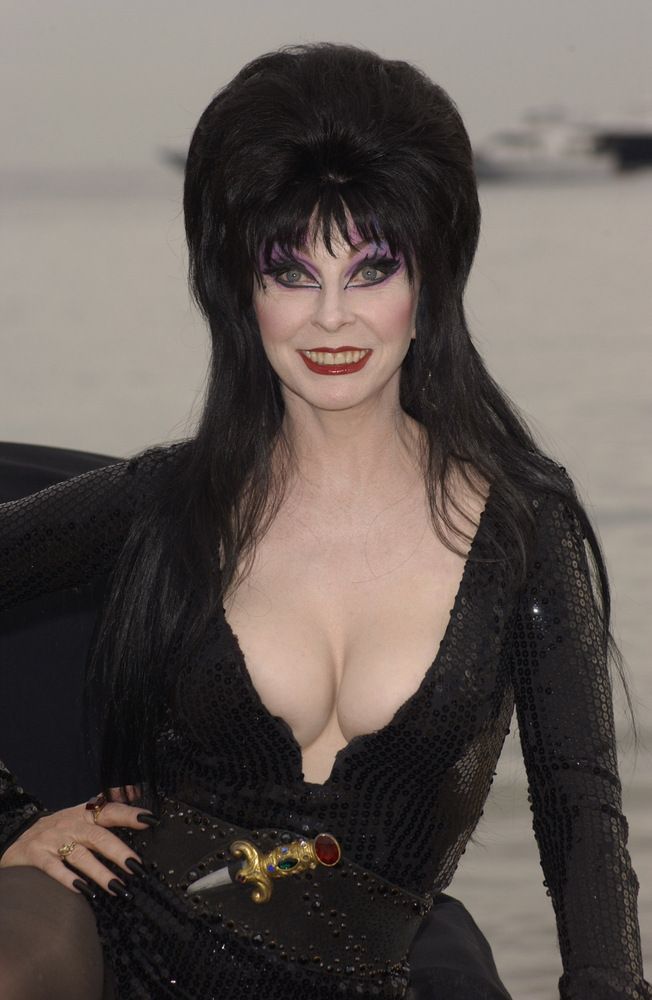 "I initially wanted to go a very different way, like a Sharon Tate in The Fearless Vampire Killers look, but KHJ wanted to go with the all-black thing," she told The Lenny.
The popularity of Elvira's Movie Macabre led to the 1988 film Elvira: Mistress of the Dark, Peterson's iconic image consists of her black bouffant hairstyle, plunging neckline, and exaggerated dark makeup.
I'll never forget as a kid, we had this Elvira pinball machine in the arcade at the bowling alley. I remember me and my friend would always push the button to make her talk, we always laughed when she said, "Don't touch me, there!!"
After the huge success, Cassandra used her dark character as a beacon of light, appearing at events and raising countless funds for a variety of causes involving animals and HIV/AIDS.
In reality, the Halloween icon's real appearance is much softer and lighter in nature.
The now 70-year-old actress still occasionally appears on shows, but it is her personal life that has come to the forefront more recently. 
Peterson was married for 22 years to Mark Pierson, a fellow actor who appeared in many of her films. The two divorced eventually, and they share one daughter, Sadie, who is now 27.
In her autobiography, "Yours Cruelly, Elvira: Memories of the Mistress of the Dark," Peterson wrote that she was secretly in a relationship that began shortly after her divorce. Her partner was Teresa Wierson.
The two met at Gold's Gym in Hollywood, became friends, and then became more than friends quite quickly. Peterson said:
"And then the relationship just got deeper, and then we've been together for 19 years, and it's fantastic."
After decades of a bold career but quiet private life, the star has admitted to needing to adjust to public scrutiny over her sexuality. She stated:
"People have said, 'Oh, you're bi.' And I said, 'Well, I guess I am now! It wasn't until I turned 50!' I don't know how to explain it, but it's been great."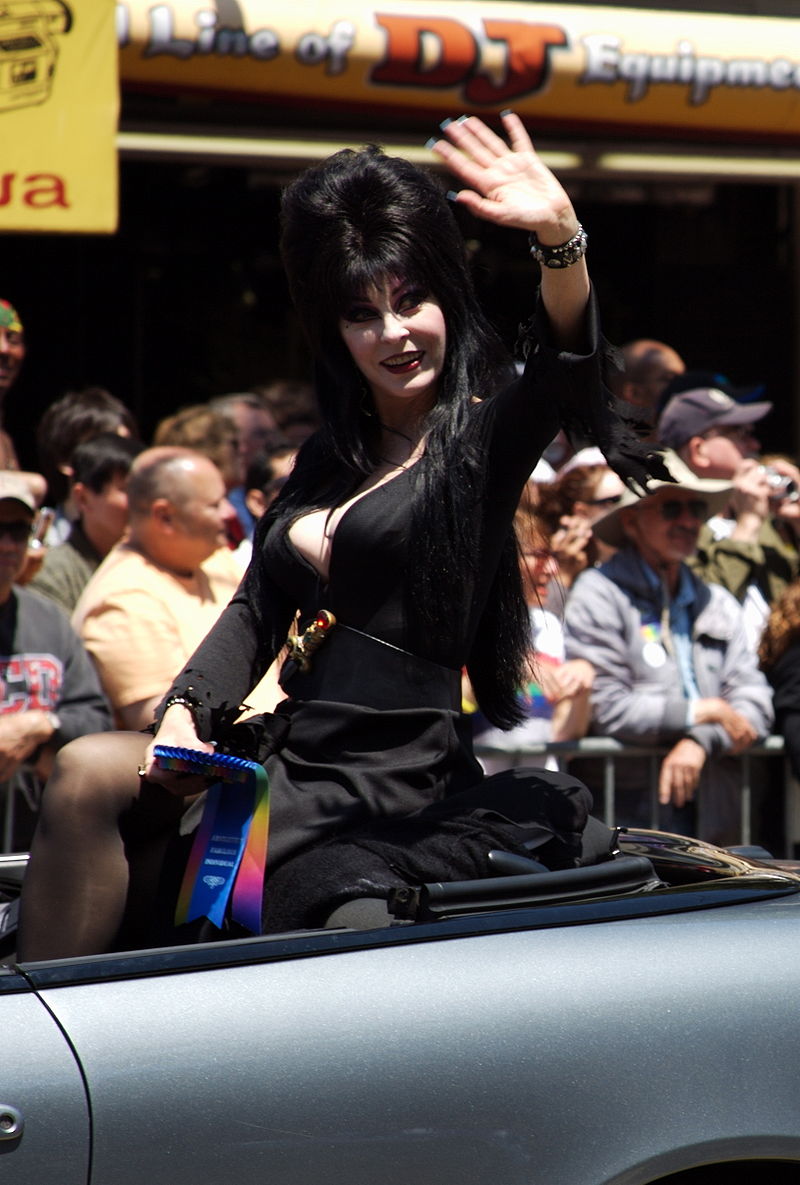 Peterson has enjoyed living truthfully despite initial reservations that she and Teresa had about going public. In the memoir, the actress admitted to despising having to hide their relationship previously.
She even cites an example of the facade, explaining that she would tell others that Wierson was her secretary. Thankfully, her longterm partner was understanding of the complexities of dating such a public figure.
Describing Elvira as her "personal brand," Peterson details how important preserving the public's perception of the character was. In fact, it was through Elvira that she learned how to keep her relationships private.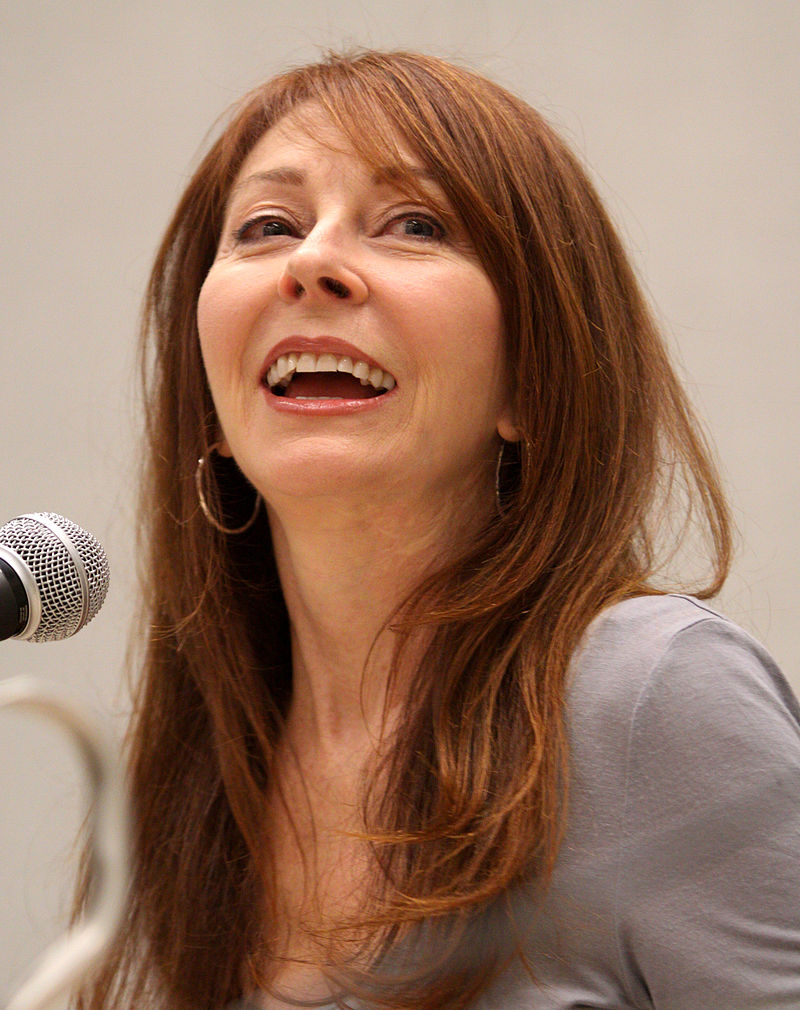 It is the same noteworthiness that has given Peterson some regrets, however, as she realizes how important Elvira was to the LGBTQ+ population and how much more of an impact she could have made by being open about her same-sex relationship. 
Thankfully, her reception in this community and among fans as a whole has been largely positive online and in person. Fans approach the star to this day to thank her for being a relatable "outcast."
While Peterson has admitted to considering an official retirement for the "Mistress of the Dark" character, she has yet to pull the trigger because of the connections she continues to make with her followers.
We truly believe that love of all kinds can happen at any age!
We've enjoyed your different personas greatly through the years and sincerely wish you well in the future in everything you might decide to do. And look forward to seeing what you do, whatever it is. 
Cassandra's honesty in the public eye is both brave and inspiring. Let us know your thoughts in the comments!