Celine Dion has some very tough years behind her. First, the pandemic had most of the world locked down, leading to artists being unable to do their scheduled gigs. Unfortunately, that was also the case for Dion. But more importantly, she's been dealing with some alarming health issues that kept her off the stage.
Six years ago, Celine and her children lost their beloved husband and father, Réne, to cancer. Since then, the beloved Canadian singer has raised her boys in Las Vegas, where she's had several residencies earning millions.
Her marriage with Rene seemed like the happiest love story ever. But now, in a new book, two journalists paint a whole new picture of Dion and Angeli's marriage – with his gambling problems directly affecting Celine's career.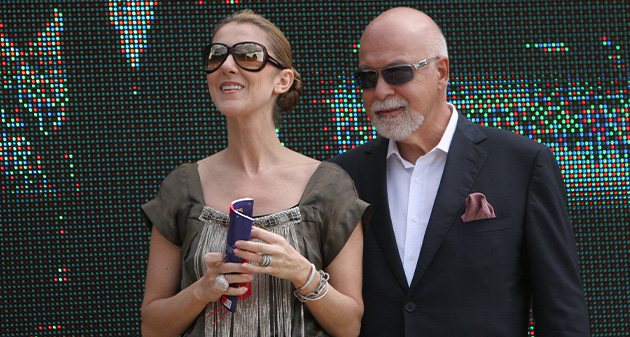 Celine Dion – nor Rnée Angelil – did know it at the time. But when the Canadian youngster was only a child, she met her future husband for the first time.
When Celine was 12, her parents sent a demo tape to Angelil, who at the time handled the career of famous French singer Ginette Reno.
Dion sang a song she had written with her mother and brother, and Rene liked what he heard.
Celine Dion and Rene Angelil's love story
So he invited her to audition – and that's where the real success story began.
"She was this homely little kid named Celine Dion. The mother did all the talking, and the girl never said a word," Angelil recalled.
"Then she started singing into a pencil, pretending it was a microphone. And what I heard was enough to make me cry. I heard a special voice like I had never heard before."
Rene decided to dump his other clients and even mortgaged his house to put out Dion's first album – the rest, as they say, is history.
René believed in Celine and her career so strongly that he remortgaged his house to finance her first record. He stood by her through thick and thin, and as Dion grew older, their love was no longer able to be kept hidden.
Rene and Celine's relationship began in 1987, and by 1991 they were engaged. Three years later, they married in Montreal, Canada, and in 2000 they renewed their vows in Las Vegas. They went on to have three children together.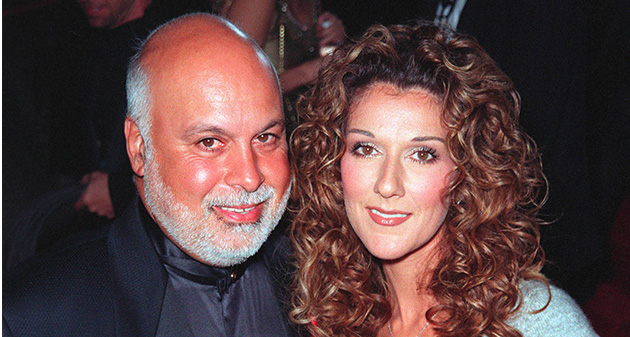 They had their first son in 2001, naming him René-Charles Angélil. But, six years later, they felt that something was missing. The couple wanted their son to have a sibling, and Celine and Rene went public with the news that they were trying IVF.
Celine Dion's children
The couple's first pregnancy via IVF resulted in a miscarriage, but they kept trying – and the seventh attempt proved a charm.
In May 2010, Celine announced she was 14 weeks pregnant with twin boys. Five months later, Dion gave birth to fraternal twins by Caesarean section at St. Mary's Medical Center in West Palm Beach, Florida.
The twins' names have a special meaning for her.
One was named Eddy, after Dion's favorite French songwriter, Eddy Marnay, and the other, Nelson, after former South African President Nelson Mandela.
"My greatest reward is my children. Unless you are a mum you don't know what you're missing or what it even is really. It felt for me that with all my children another heart grew inside of me," she said in 2013.
"I don't believe in the umbilical cord being cut. For me it's never cut, once you're a mum you're a mum for life – it gives you true meaning to your life and it's the most important job."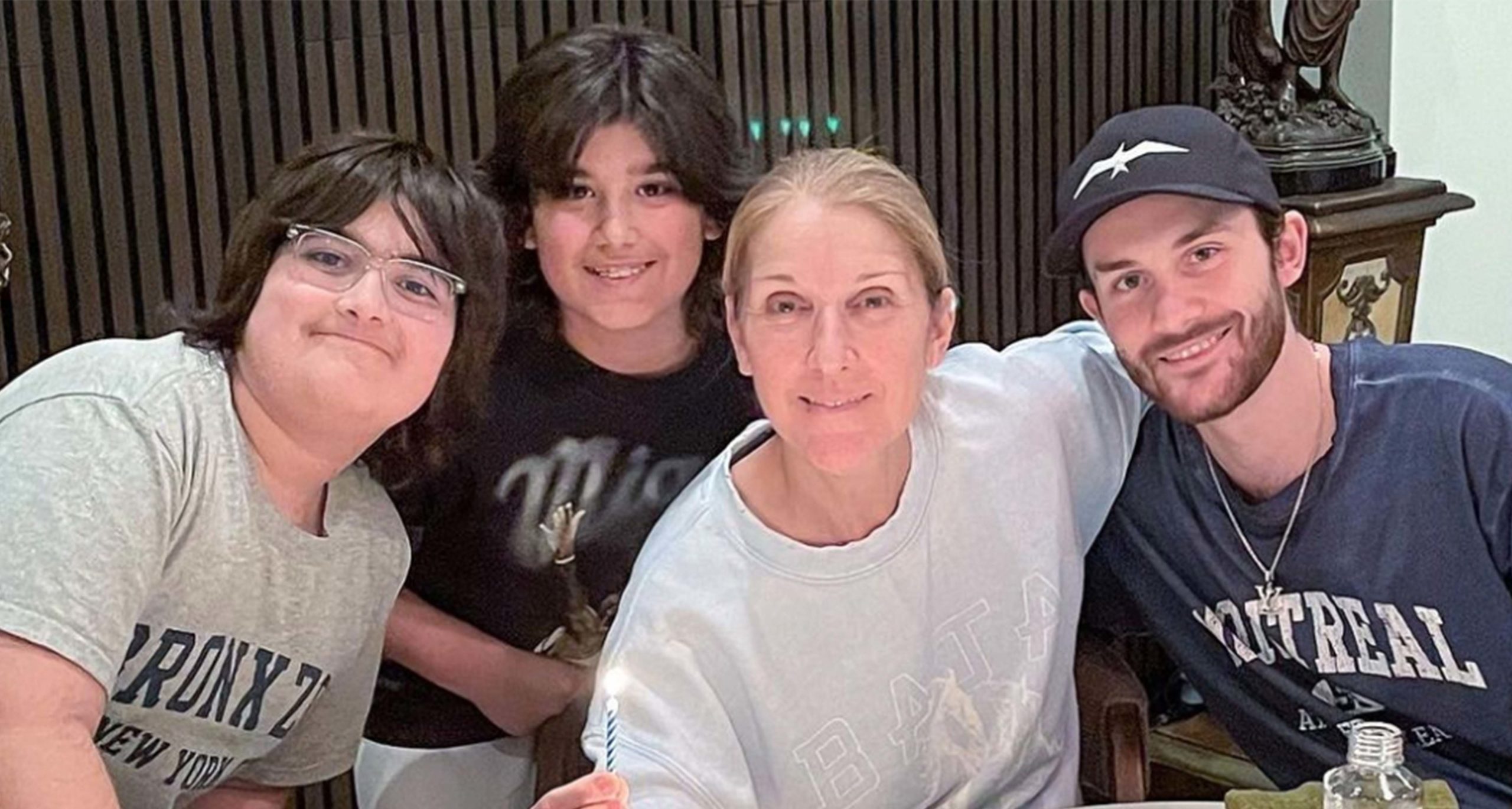 However, Celine and Reene's lovely union ended in an absolute tragedy.
Rene Angelil – cancer
Angelil was diagnosed with throat cancer, and Celine took on the caretaker role while her husband was sick. She worked hard to look after him during the very challenging period.
"When you see someone who is fighting so hard, it has a big impact on you," she told People. "You have two choices. You look at your husband who's very sick and you can't help, and it kills you. Or you look at your husband that's sick and you say, 'I got you. I got it. I'm here. It's going to be just fine.'"
In 2016, René passed away at age 73 after he fell off his bed. Celine revealed that she was performing the same night. Still, to this day, she mourns her late husband.
"Rene wanted to die in my arms. He must have wanted to get up and he fell on the floor," she told Paris Match magazine, as quoted by US Weekly.
Celine explained, "Normally, after my show, when he had taken his last medications, I gave him a kiss, tucked him in, and sent him off to sleep. That evening I didn't want to wake him. It was the nurse who found him the next day. Distraught, she came to find me."
Celine later said that René's still a big part of their daily lives. But, six years later, the singer says she is not ready to date yet.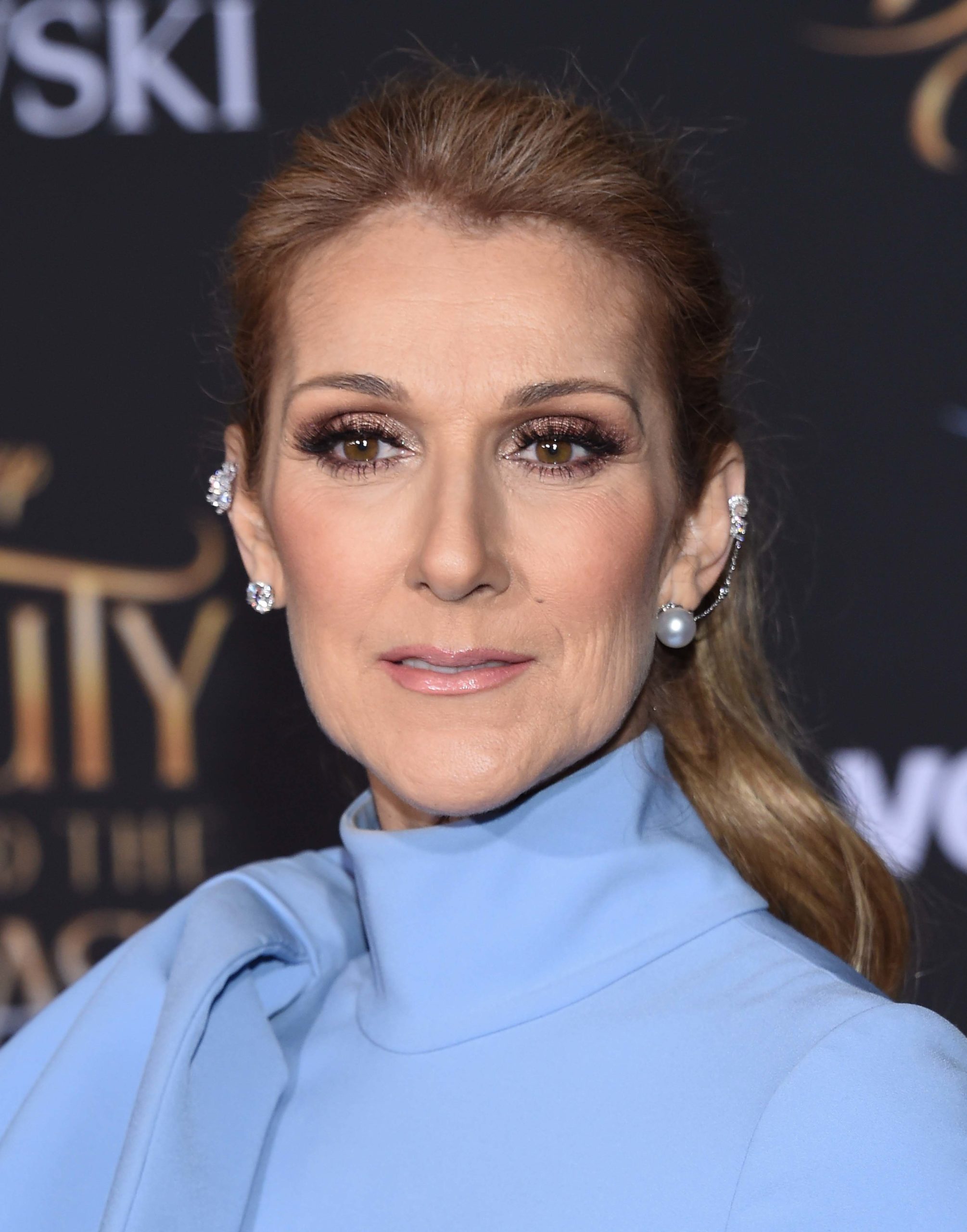 Celine Dion has had two Las Vegas residencies, performing in front of thousands of fans. They earned her $680 million. Her net worth is around $800 million – and in 2019 only, she made $37 million.
Rene Angelil's gambling problems
While Dion made her fortune through her music, her late-husband René was big on gambling. However, it wasn't all great.
Rene Angelil was a big-time gambler, and reports even suggested that he couldn't stop playing. He played many poker tournaments and spent countless hours at the Ceasars Palace in Las Vegas. It was rumored that the producer spent up $1 million weekly at the Caesars Palace while keeping a line of credit at the Bellagio.
But later, the casino decided to release the official numbers on Angelil's losses, calling the allegations "totally false" –. With Rene's permission, it was revealed that he lost $230,300 in 2005 and 2006, while his tournament poker winnings had amounted to $259,000.
In the upcoming book Celine Dion, The True Story, authors Laurence Pieau and Hervé Tropéa reveal new details about Rene Angelil's gambling problems. And according to them, the financial debts of Reené may have influenced his wife's career.
In the book, Scott Roeben, founder of the Vital Vegas blog, explains that Rene used his close relationships with the casino officials to get more "favorable and advantageous" rules, all thanks to Celine.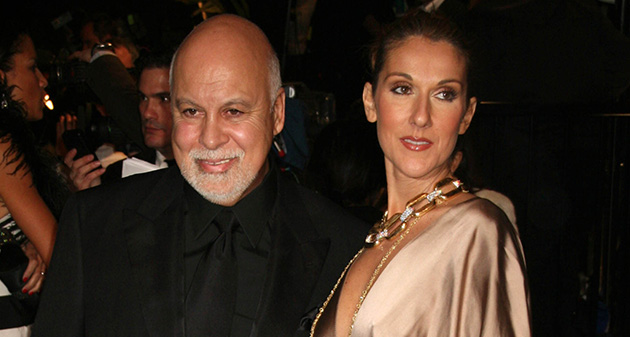 "I guess René Angélil took full advantage of it because the casino officials obviously wanted him to be able to continue playing there," Scott Roeben said, as quoted in Gala.
Celine allegedly paid off husband's gambling debt
Moreover, Roeben added that Celine Dion's residency at Ceasars Palace was not simply a strategic and good choice for her career. Also, it had to do with Rene's gambling issues.
"It was interesting because [Rene's] decisions to choose a casino were made according to his gambling debts . At one time, René made the decision to stay at Caesars Palace in order to renegotiate his debts. Some of these were repaid when Celine agreed to extend her contract at Caesars. It was part of the negotiations and René had been very clear on this subject," he said.
Dion, 54, has, in the last year, received treatment for severe and persistent muscle spasms. The "unforeseen medical symptoms" forced her to cancel several concert dates in Las Vegas in November 2021 and from January 19 to February 5, 2022. In April, she once again had to cancel parts of her European tour due to her "frustrating" health issues and muscle spasms.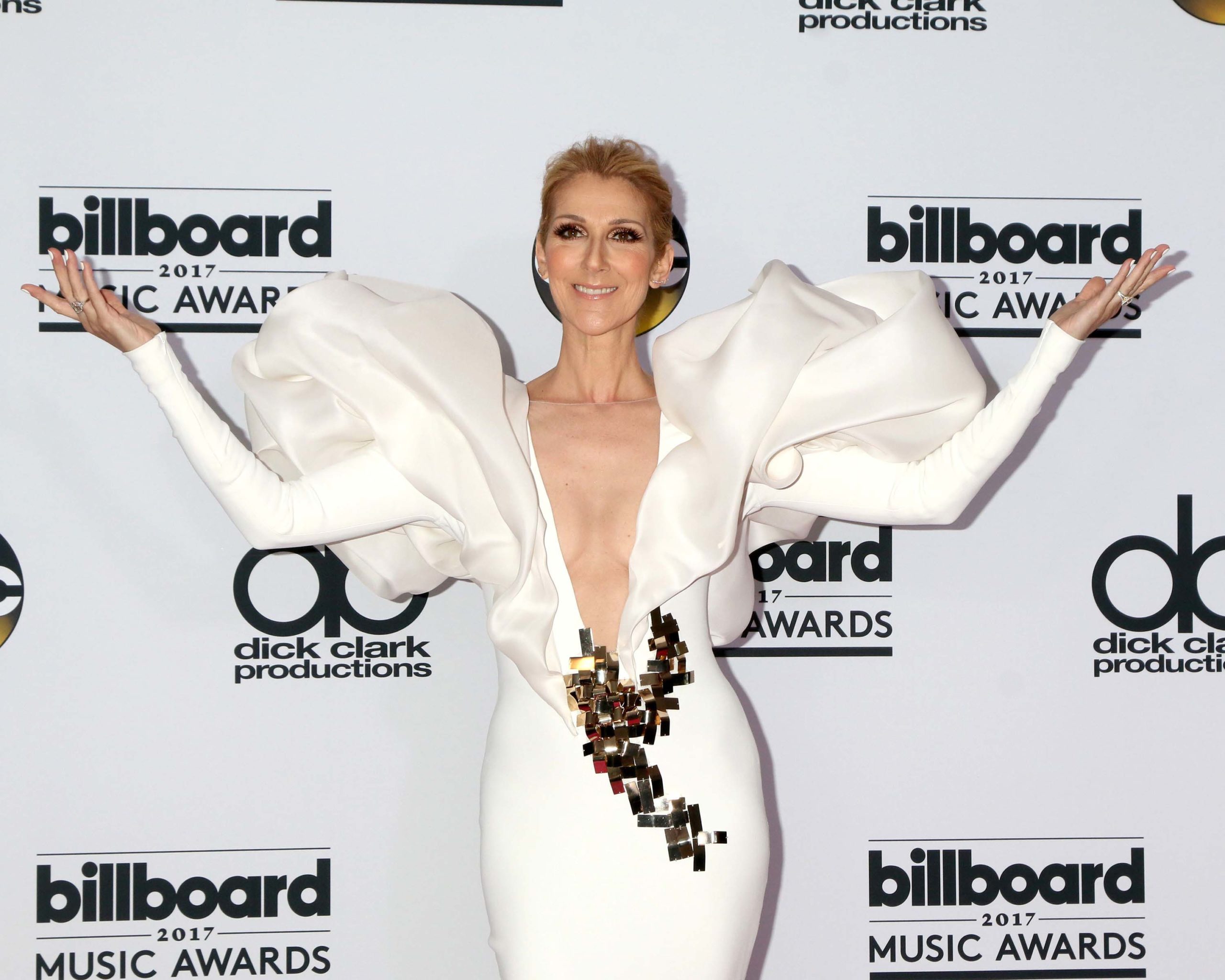 "Celine has been experiencing severe and persistent muscle spasms which are preventing her from performing," a statement read. "Her medical team continues to evaluate and treat her. However, the symptoms she is experiencing are prohibiting her from participating in the ongoing rehearsals for the new show."
Celine Dion received treatment for 'persistent muscle spasms
Celine Dion explained that she was "heartbroken" over postponing the concerts in an Instagram post.
"My team and I have been working on our new show for the past eight months, and to not be able to open this November saddens me beyond words. My partners at Resorts World Las Vegas and AEG have been working around the clock to get this brand-new state-of-the-art theater ready, and it's absolutely beautiful," the singer wrote.
"I feel so bad that I'm letting them down, and I'm especially sorry for disappointing all the fans who've been making their plans to come to Las Vegas. Now, I have to focus on getting better… I want to get through this as soon as I can – Celine."
The muscle spasm problems and her canceled residency shows have become a financial nightmare for Celine. As reported by gaming website SlotsUp, the My Heart Will Go On star has lost out on over $70 million of revenue, based on her earnings for the Celine residency show.
For Celine's fans, though, some good news is on the horizon.
Her tour of Europe has been rescheduled to start on February 24, 2023, in Prague, Czech Republic, and will continue until October, when she's set to return to the stage.
Although the challenging health scares Celine Dion has been through in the last few years, some good news is finally on the horizon.
Celine Dion set for acting debut
On her Instagram page, the 54-year-old shared some major career news, revealing to her fans that she is set to make her acting debut. Dion will star in the upcoming rom-com Love Again alongside Sam Heughan and Priyanka Chopra Jonas.
Celine Dion might not be a household name in acting, and it sure will be interesting to see how she does on the big screen. In a photo from the film – in which Celine is starring as herself – she is seen sitting on a couch across from Haugan, having a deep discussion.
The film's release date is set for May 12.
"See you at the movies!" Celine Dion's team wrote through her Instagram page.
Please, share this article on Facebook if you enjoy listening to Celine Dion!