Fans across the world are mourning Kirstie Alley, the Emmy-winning actress who died yesterday at the age of 71 following a battle with cancer.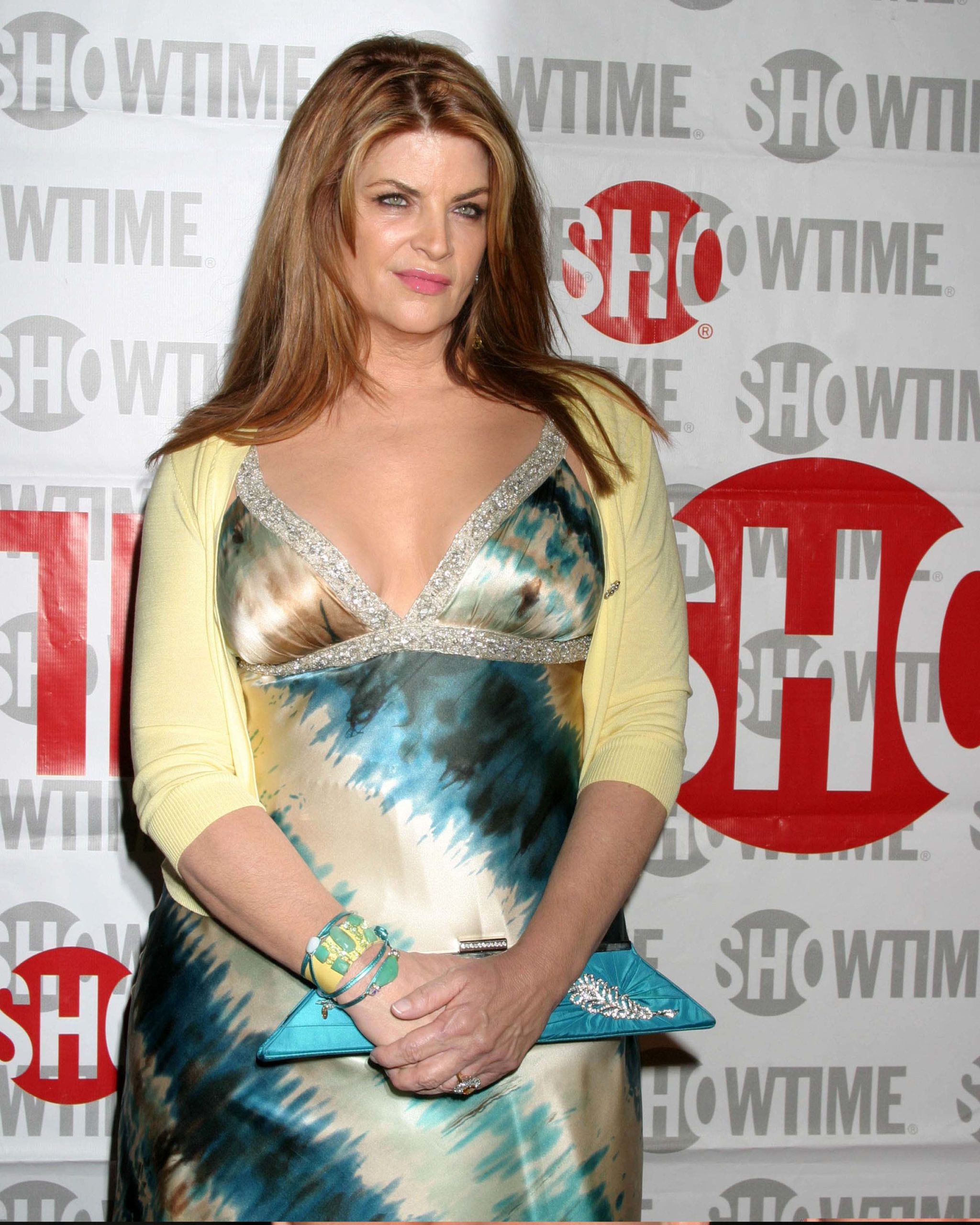 Alley was best known for playing Rebecca on one of the most popular and long-running sitcoms of all time, the classic Cheers.
Making her debut in season 6, the character was the show's new female lead after the departure of Shelley Long, and quickly became a fan and critical favorite, winning Alley an Emmy and Golden Globe.
Following Alley's passing, many of her former Cheers castmates wrote tributes to the actress, sharing their memories and praising her as "brilliant" and "unique and wonderful."
Ted Danson, who played Sam Malone in all 12 seasons of the hit sitcom, said in a statement that he was, coincidentally, watching an old episode of Cheers on a plane, and particularly enjoyed Kirstie Alley's performance.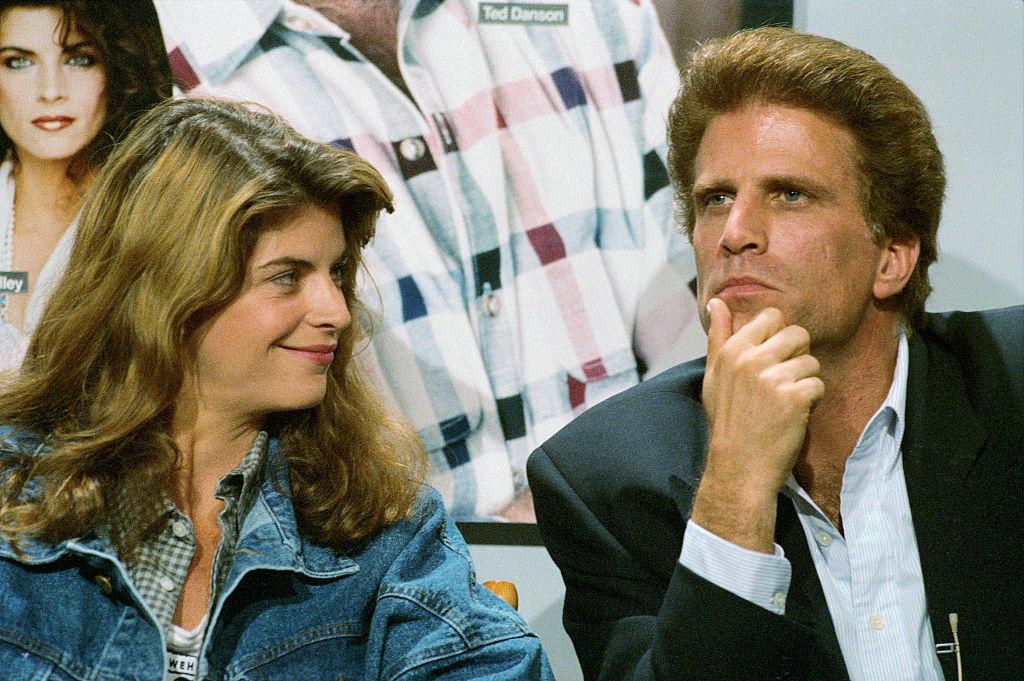 "It was the episode where Tom Berenger proposes to Kirstie, who keeps saying no, even though she desperately wants to say yes," Danson wrote in his statement. "Her ability to play a woman on the verge of a nervous breakdown was both moving and hysterically funny. "
Danson said he found out that Alley had died after getting off the plane, and offered kind words to her family: "I am so sad and so grateful for all the times she made me laugh. I send my love to her children. As they well know, their mother had a heart of gold. I will miss her."
Rhea Perlman, who played waitress Carla Tortelli on Cheers, also fondly remembered her co-star.
"Her joy of being was boundless. We became friends almost instantly when she joined the cast of Cheers," Perlman recalled. "She loved kids and my kids loved her too. We had sleepovers at her house, with treasure hunts that she created."
"She had massive Halloween and Easter parties, and invited the entire crew of the show, and their families. She wanted everyone to feel included. She loved her children deeply. I've never met anyone remotely like her. I feel so thankful to have known her. I'm going to miss her very, very much."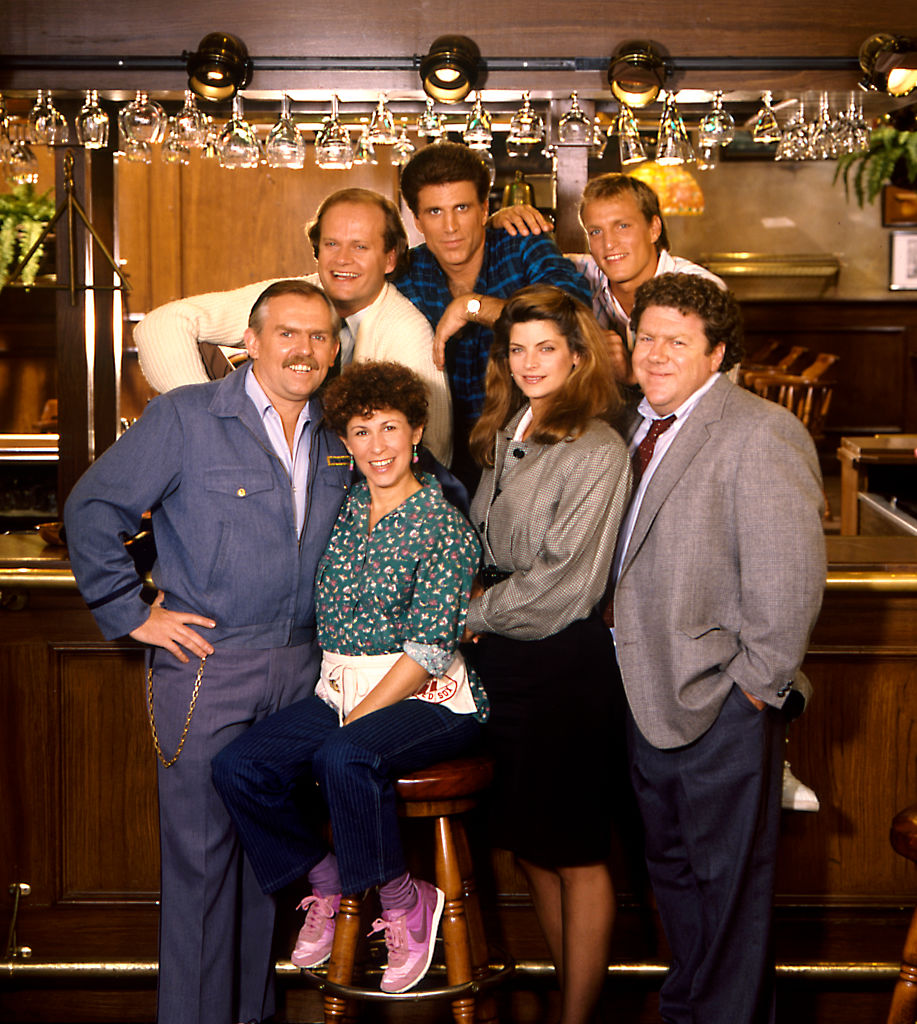 Kelsey Grammer, who played Frasier Crane, released a brief statement to People Magazine: "I always believed grief for a public figure is a private matter, but I will say I loved her."
John Ratzenberger, who played mailman Cliff Clavin, also shared his condolences on Twitter.
"It's so sad. So very sad. God Bless you and keep you Kirstie Alley," he wrote.
In addition to Cheers, Kirstie Alley had a successful career in film and television. She received Emmy and Golden Globe nominations for the sitcom Veronica's Closet, and won an Emmy for the television film David's Mother. She also received an Emmy nomination for The Last Don.
She later starred in TV series Fat Actress and Kirstie, and also appeared in the show Scream Queens.
In film, she had notable roles in Star Trek II: The Wrath of Khan, Drop Dead Gorgeous, and the Look Who's Talking movies opposite John Travolta.
Travolta also paid tribute to Alley after her death: "Kirstie was one of the most special relationships I've ever had," the actor wrote on Instagram. "I love you Kirstie. I know we will see each other again."
Cheers is one of the greatest sitcoms of all time, and Kirstie Alley was definitely a big part of what made it so special — when we watch her episodes today, she still makes us laugh.
It's sweet to hear that her co-stars had such fond memories of working with her. Our condolences to her friends and family during this difficult time.
Rest in peace, Kirstie Alley 💔 Please share this story with your favorite memories of the late actress.