The world held its breath while waiting for news on Tiger Woods Tuesday after a rollover crash sent him to the hospital.
The golf legend is awake and is being treated for his injuries. At the same time, celebrities are now sending their best wishes to Woods, including former president Donald Trump.
"It's just tragic," Trump told Fox Tuesday evening. "He has overcome a lot, but he's had an incredible life and he's going to continue to have an incredible life. But now he'll recover from this — it's pretty bad on the legs, I understand. He'll figure a way, but he's a wonderful person."
Before the accident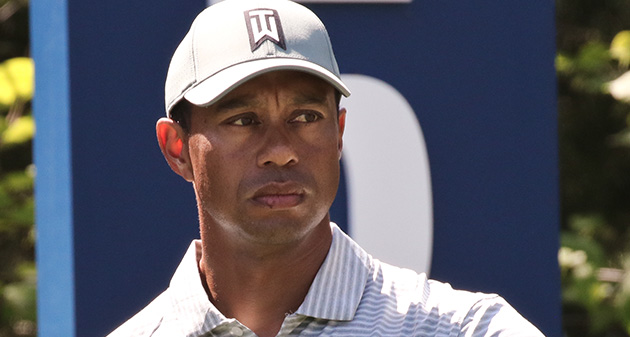 Tiger Woods was in California for a two-day shoot with Golf Digest, following serving as a host for the Genesis Invitational, which finished Sunday.
On social media, pictures surfaced of Woods playing golf with Dwayne Wade, David Spade, and Jada Pinkett Smith at the Rolling Hills Country Club on Monday.
"Prayers up for the GOAT TigerWoods who was in an accident this morning. Was just with him yesterday. Don't take not even a MOMENT for granted! I know you're good because your Tiger within is a beast," Pinkett Smith wrote on Twitter following the accident.
Rolled over multiple times
During a news conference, Tuesday, the Los Angeles County Officials said that the golfing legend had to be extricated from his vehicle, which rolled over multiple times and landed in the brush one hundred feet away.
Woods – who was the only person in the car – was conscious as officers arrived on the scene, and the golfer was transported to the Harbor UCLA Medical Center.
"He is currently in surgery and we thank you for your privacy and support," Woods' longtime agent, Mark Steinberg, said in a statement Tuesday afternoon.
"He is currently awake, responsive"
Early Wednesday, a statement was released through Tiger Woods' official Twitter account.
"We thank everyone for the overwhelming support and messages during this tough time," the statement read, also expressing appreciation for the doctors and hospital staff.
"He is currently awake, responsive, and recovering in his hospital room. Thank you to the wonderful doctors and hospital staff at Harbor UCLA Medical Center, the Los Angeles County Sheriff's Department, and the Fire Department. Your support and assistance has been outstanding."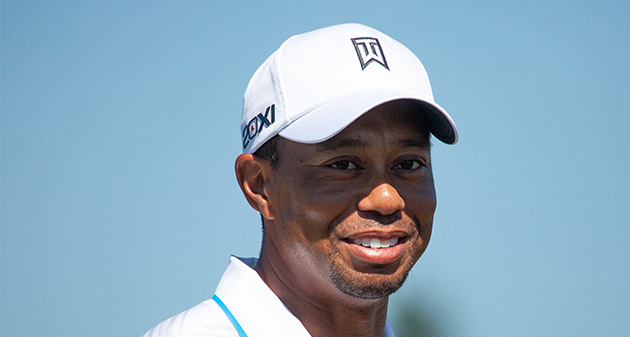 Dr. Anish Mahajan, the chief medical officer and interim CEO of Harbor-UCLA Medical Center, said Tiger Woods is now recovering from a long surgical procedure. He will have to repair "significant orthopedic injuries to his right lower extremity.
"Comminuted open fractures affecting both the upper and lower portions of the tibia and fibula bones were stabilized by inserting a rod into the tibia," Mahajan said. "Additional injuries to the bones of the foot and ankle were stabilized with a combination of screws and pins."
He added, "trauma to the muscle and soft-tissue of the leg required surgical release of the covering of the muscles to relieve pressure due to swelling,"
Trump reacts to Tiger accident
Woods' injuries, along with a recent back surgery, could raise questions whether his career as a golfer is over.
While the world was holding its breath regarding Woods' condition, many celebrities came together to support the legendary golfer.
"Saying prayers For Tiger Woods," Cher wrote on Twitter.
"Sending prayers up for Tiger Woods!" comedienne Sherri Shepherd wrote.
Former president Donald Trump, who has gone golfing with Woods and awarded him the Presidential Metal of Freedom in 2019, sent his best wishes.
"He's going to be back," Trump told Fox. "I have no doubt about it, he's going to be back. As a golfer he's just incredible. He's an incredible guy," Trump said. "All I'd say to him is get better and get out there because we all miss him. We need Tiger."
Former president Barack Obama also wished Woods a speedy recovery, Tuesday.
"If we've learned anything over the years, it's to never count Tiger out," Obama wrote on Twitter.
We send our prayers to Tiger Woods and hope he'll soon be back on his feet.
Please, share this story on Facebook to show your support for him and his family in this difficult time.