For years Ellen Degeneres was known as the "be kind" lady. She signed off her show, The Ellen Degeneres Show, telling her audience to "be kind to one another."
But recent allegations against the comedian and her show reveal a not-so-nice office culture, and fans have reacted.
According to The New York Times, when Degeneres' daytime talk show returned for its 18th season in September, viewers were eager to hear how she would address allegations of a toxic workplace, but that's about as much as viewers were willing to listen.
Over the course of six months, the research firm Nielsen reported that The Ellen Degeneres Show lost 43 percent of its viewers.
So what led to the downfall of American's "be kind" lady?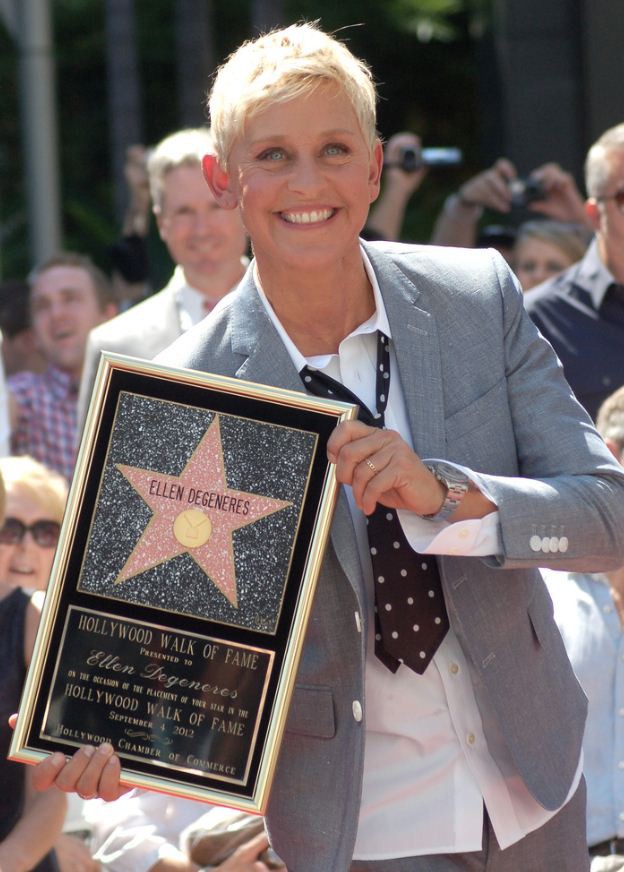 Ellen Degeneres
Ellen Degeneres was born on January 26, 1958 in Metairie, Louisiana to Elizabeth Degeneres, also known as Betty, and Elliott Degeneres. When Ellen was a teen her parents filed for divorce.
Shortly after Betty remarried, Ellen and her mother moved their new family to Texas. Ellen's older brother Vance stayed with their father.
In 2005, Ellen revealed that her stepfather, Roy Gruessendorf, sexually assaulted her; however, it wasn't until 2019 that she went into more detail about the assault.
Ellen shared her story with David Letterman on My Next Guest Needs No Introduction.
Not long after Betty was diagnosed with breast cancer, Gruessendorf told Ellen he needed to feel her breast for lumps.
"He told me when she was out of town that he'd felt a lump in her breast and needed to feel my breasts because he didn't want to upset her, but he needed to feel mine," Ellen recalled.
Again, because I didn't know about bodies. I don't know that breasts are all different. Anyway, he convinced me that he needs to feel my breasts and then he tries to do it again another time, and then another time he tries to break my door down and I kicked the window out and ran 'cause I knew it was going to go more to something.
It took a long time for the then teenage Ellen to tell her mother, and when she did, Betty did not believe her.
"I should never have protected her," she said. "I should've protected myself…"
Betty wouldn't leave Gruessendorf for another 18 years, and it was because he kept changing his story.
Once Ellen graduated high school, she moved back to New Orleans to attend college. She decided after one semester of college to dropout.
She took a job at a law firm and then held several jobs including a waitress, bartender, and house painter before she found herself performing stand-up comedy at various local coffeehouses.
It wasn't long before her comedy routine, which was initially put together for a group of friends, had her traveling around the country and earning her the title "Funniest Person of the Year" from Showtime in 1982.
When asked where the comedian saw herself in five years, a 26-year-old Ellen predicted her future almost exactly as how it played out.
"I hope to be in acting, I want to do films, I want to do TV," she told ET in 1984 . "Maybe have my own series like Lynda Carter — do some dancing, some singing and some swimming in mascara!"
Ellen's start in television
In 1986, Ellen had her big break. She was invited to appear on The Tonight Show Starring Johnny Carson. From there she began making regular appearances on all the talk shows.
Eventually she made the jump to sitcoms, where she starred in One Night Stand (1989), Open House (1989–90), and Laurie Hill (1992).
In 1994 she was cast in These Friends of Mine, which after one season was renamed Ellen. The series, which aired for five seasons, was nominated for numerous awards.
During the fourth season, Ellen's character came out as gay, marking the first time in US history a television character came out as a lesbian. The episode aired at the same time Ellen revealed her sexuality during an episode of The Oprah Winfrey Show and on the cover of Time.
The episode, a two-part episode titled "The Puppy Episode", was met with both criticism and praise. It increased the ratings, enough so that the show was renewed for another season, but several companies refused to advertise during Ellen as a result.
It also led to difficulty in finding work after the series was cancelled in 1998. Laura Dern, who starred in the infamous scene alongside Ellen, said although she didn't regret the opportunity, she was unable to find work for nearly two years.
Ellen also had difficulty as her new show, The Ellen Show, was cancelled in 2001 after 13 episodes.
It wouldn't be until 2003 when she ditched sitcoms and tried her hand at as a daytime talk show host that she would find success.
The Ellen Degeneres Show
The Ellen Degeneres Show premiered on September 8, 2003 and combined the best of the early 2000s' talk shows.
Each show Degeneres begins with a monologue followed by dancing – remember what she said in 1984? – guests, games with audience members, and giveaways.
Over the course of 18 seasons, the show and Ellen have received countless nominations and has won numerous awards including 33 Daytime Emmy Awards and 18 People's Choice Awards.
'Be Kind'
While Ellen discusses many topics on her show, one of the main themes has always been to be kind.
At the end of every episode, she signs off by saying, "be kind to one another."
But recently it's come to light that Ellen may not always practice what she preaches.
Dakota Johnson
It's impossible to tell when exactly the potential downfall of Ellen's "be kind" persona, something she has said is a "tricky position to be in," occurred, but a good starting point is her interview with actress Dakota Johnson.
In November 2019, Johnson appeared on Ellen's show about two months after her 30th birthday. Ellen wished her guest a belated birthday and then inquired why she wasn't invited to the party.
"Actually, no, that's not the truth Ellen, you were invited," Johnson replied.
Johnson said she invited Ellen after the talk show host made a comment last year about not being invited to her birthday party.
What followed was an awkward interview, and what some believe is the beginning of the end.
Rumors of a toxic workplace
Months after Johnson's episode aired, a Dutch beauty blogger talked about her experience on the show. Nikkie de Jager, who was on The Ellen Degeneres Show after she came out as transgender, said there was a big difference between Ellen, the show and Ellen, the person.
In April 2020, Kevin T. Porter, a comedian, tweeted he would donate $2 to the LA Food Bank for every "insane" story about Ellen being mean. The tweet went viral, and thousands responded.
It only got worse from there as employees became irritated once the pandemic shut down filming and there was a lack of communication between the crew and top producers.
Little by little current and former employees began to speak out against the talk show host and her show.
"I think it is a lot of smoke and mirrors when it comes to the show's brand," a former employee told BuzzFeed News. "They pull on people's heartstrings; they do know that's going to get likes and what people are going to go for, which is a positive message. But that's not always reality."
Another former employee whose story was corroborated with four other employees and medical records said their position was eliminated after they returned from a month long medical leave. The medical leave was to seek in patient treatment for a suicide attempt.
Many also complained of racist behavior.
Ellen's response
Despite numerous allegations of a toxic workplace, which appeared to stem from the show's top three executive producers, Ellen remained relatively quiet.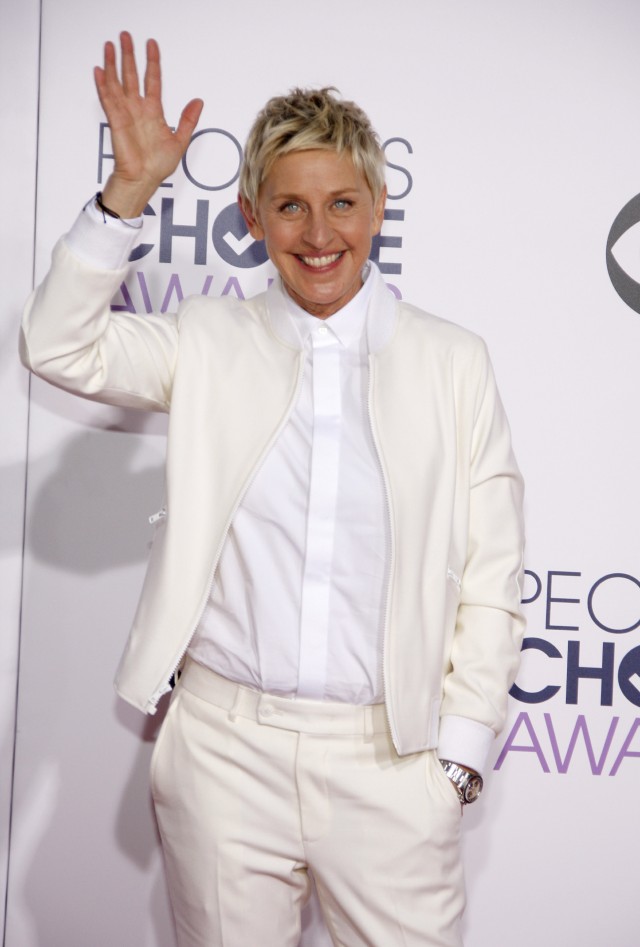 In late July, an internal investigation began at The Ellen Degeneres Show.
It was only then that Ellen sent out a letter to her crew taking responsibility for the toxic workplace.
"My name is on the show and everything we do and I take responsibility for that. Alongside Warner Bros, we immediately began an internal investigation and we are taking steps, together, to correct the issues," she wrote in part.
"As we've grown exponentially, I've not been able to stay on top of everything and relied on others to do their jobs as they knew I'd want them done. Clearly some didn't. That will now change and I'm committed to ensuring this does not happen again."
As a result of the internal investigation, three executive producers Ed Glavin and Kevin Leman, and co-executive producer Jonathan Norman were fired from the show.
Fans' reactions
Rumors quickly began to swirl that Ellen's show was going to be cancelled or James Cordon was going to replace her, neither which were true.
However, it didn't stop people from continuing to speak out against Ellen and the toxic workplace. And it made many more people curious about what Ellen would say during the premiere of her 18th season in September.
"I learned that things happened here that never should have happened. I take that very seriously, and I want to say I am so sorry to the people who were affected. I know that I'm in a position of privilege and power, and I realize that with that comes responsibility, and I take responsibility for what happens at my show," she started off by saying.
"Today, we are starting a new chapter," she said.
And by all accounts it appeared the show was off to a great start. According to Deadline, the premiere was on par with the show's 2019 season premiere.
But that's where the good news stopped. Since the first episode, fans and those who tuned in to hear her apology have stopped watching and ratings have declined over a six month period.
Nielsen reported the show had on average 1.5 million viewers compared to 2.6 million during the same period the year before. This translates to a 43 percent decline, a greater decrease than any of her competitors.
The drop in viewers has also resulted in a drop in advertisers. Previously the show brought in $131 million, but recently it has only brought in $105 million, which equals a 20 percent drop.
Does this signal the end of Ellen Degeneres?
In May 2019, the talk show host announced her show had been renewed for three more years, meaning it would run through May 2022. So anything is possible.
What are your thoughts? Is it time for a new daytime talk show or does Ellen deserve another chance?