The television drama 7th Heaven became a household program for many years. It ran on The WB and later The CW from August 1996 to May 2007, with the fans getting to see the Camden family's children growing up into adults. Stephen Collins starred as the father, Eric Camden, and for most, he was a wonderful person on screen.
However, Collins, 74, sent shockwaves around the world of show business when he admitted to his wife that he had exposed himself to three young girls in the 1970s, 1980s and 1990s.
Now, the disgraced actor, who married a 32-year-old superfan, is living a life outside of the spotlight in Iowa. Here's all you need to know about him.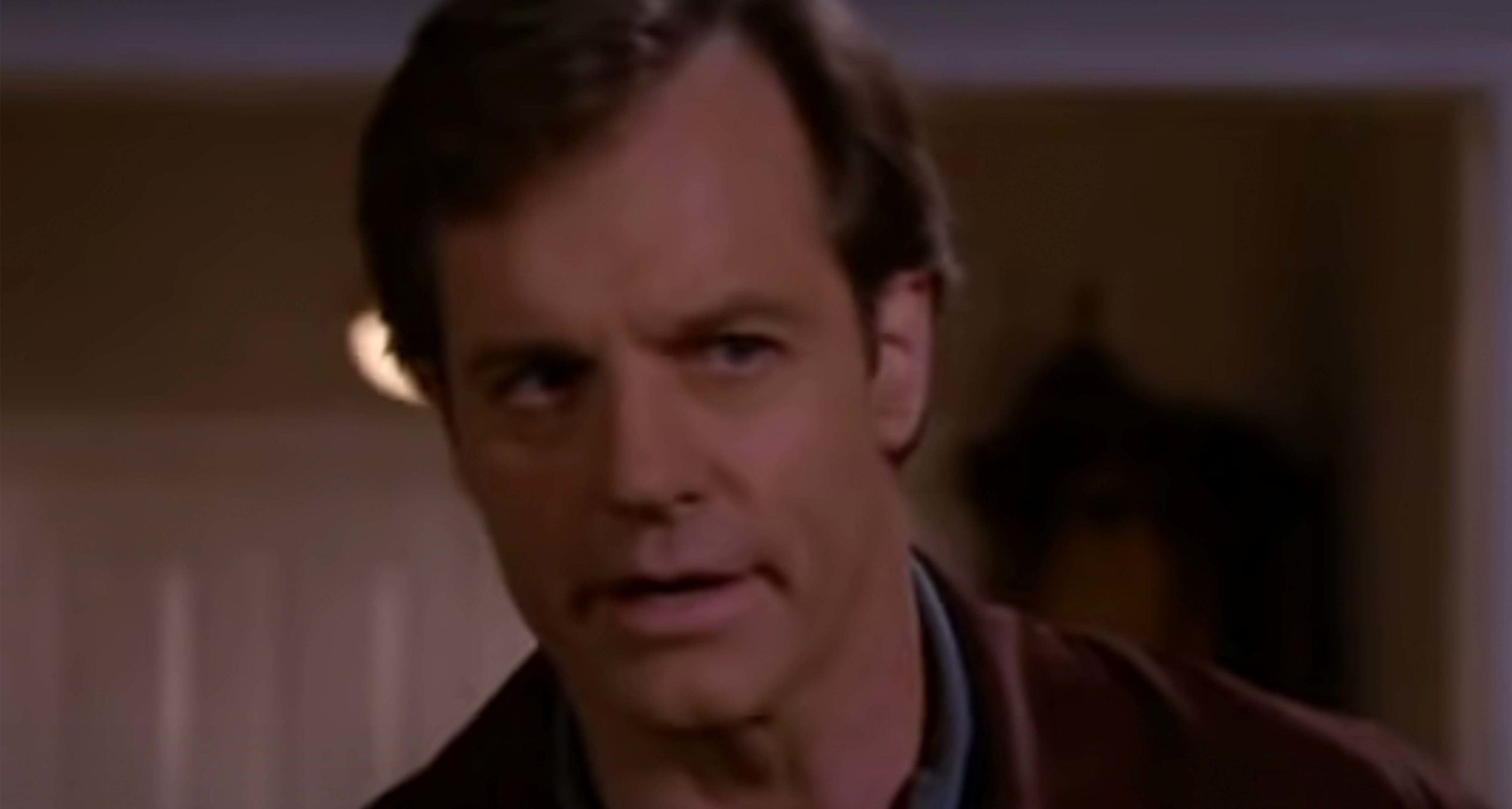 There have been plenty of legendary series when looking back in television history. Little House on the Prairie, Gilligan's Island, Bonanza, and I Love Lucy are just a few examples. No matter how many seasons these classics ran, it's always sad when they end. However, while they don't air new episodes anymore, many of the classic television shows continue to air on TV as reruns.
Stephen Collins – '7th Heaven'
But does a television show have to be old to become a classic? Well, that is for everyone to decide. One show that is relatively new and still is considered a classic is 7th Heaven. The 1990s television drama about the Camden family had people around the world tuning in to watch.
It became the longest-running family drama on television before it was canceled after ten seasons.
Many of the actors on the show used 7th Heaven as a springboard for their future careers. For example, Jessica Biel starred on the show and went on to have a great career in show business, which still lasts today. Meanwhile, others disappeared, such as McKenzie Rosman, starring as the young daughter Ruthie.
Stephen Collins, who starred as the father and priest Eric Camden, did have a career that continued to be very good. However, in 2014, TMZ released audio of him admitting to exposing himself to three young girls in the 1970s and 1990s. It was a significant shock for his colleagues, wife, and networks, who decided to stop airing films and television shows in which he had appeared.
Today, Stephen Collins' career has plummeted, as he doesn't appear in any television or films anymore. He has also remarried a woman who is 40 years younger than him.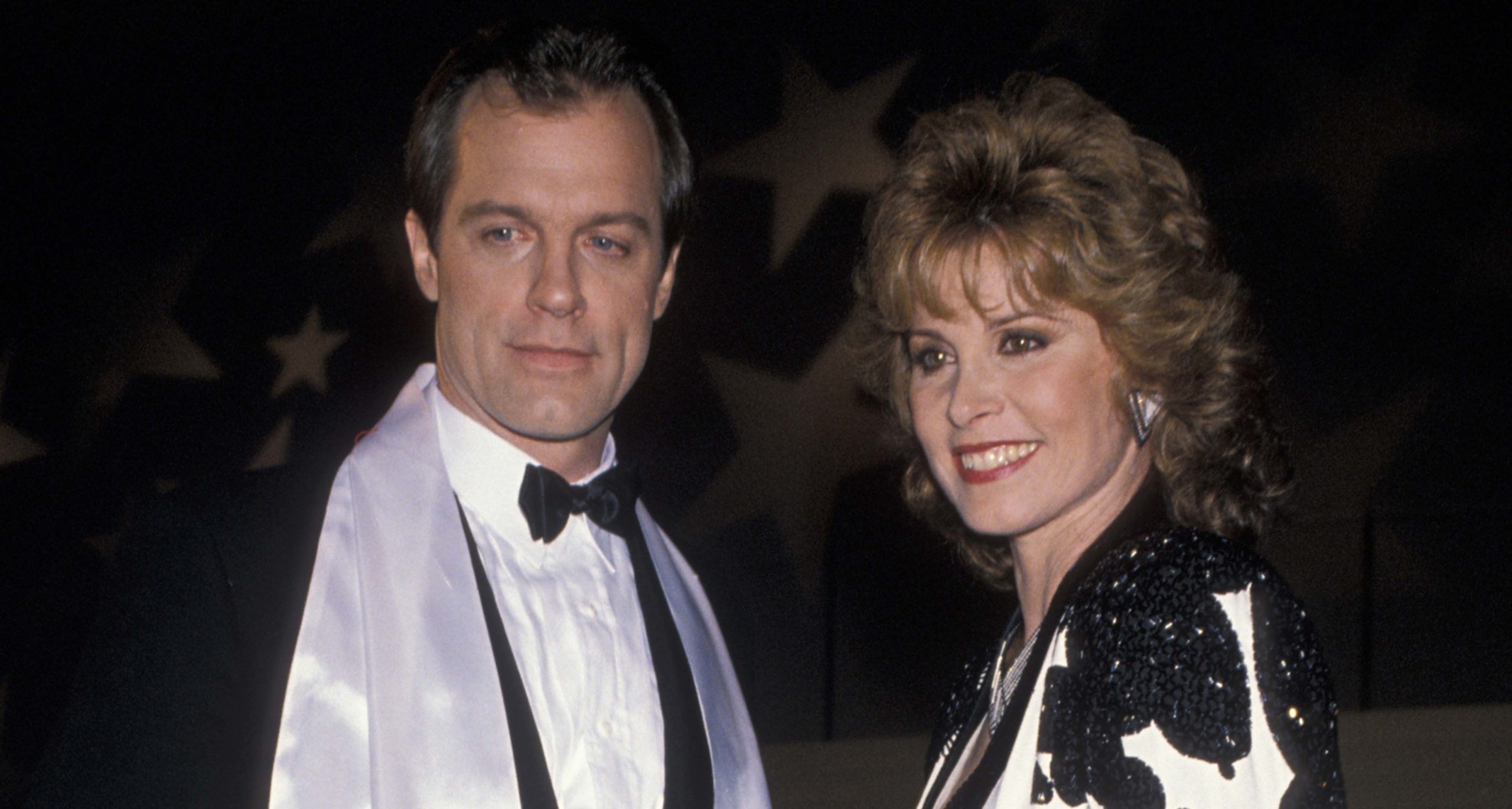 Stephen Collins was born on October 1, 1947 in Des Moines, Iowa. He grew up in Hastings-on-Hudson, New York. In high school, Collins became interested in acting. In fact, playing another character became a vital part of him, as it was an escape route.
Early life & career
"I think my initial desire to act was out of a need to help me overcome my incredibly neurotic shyness," he told The Fresno Bee in 2001. "If I could step into the shoes and the costume and the voice of another person, preferably someone as different from me as possible, then I could achieve a kind of freedom of behavior that I didn't feel in my own skin."
Although it was a considerable interest – with Collins starring in several plays – he was also a great baseball player, elected into the National Honor Society and played in several rock bands.
Collins left New York and attended Amherst College in Massachusetts. He became a massive fan of the theater at the school and appeared in 22 plays. He graduated cum laude.
Not only was Stephen Collins' love for the stage huge, but he also had the talent. Therefore, he immediately got himself gigs, working on the New York stage in Shakespeare's Twelfth Night the entire summer of 1969 at the Delacorte Theatre in Central Park.
He got to work with celebrated director Joseph Papp. He also starred alongside the then-unknown actor Charles Durning.
After his first performance as a professional actor, Stephen Collins went on to work in the First National Company with the hit comedy production Forty Carats. He starred in several Broadway productions, and at the same time, he started getting gigs in film and television.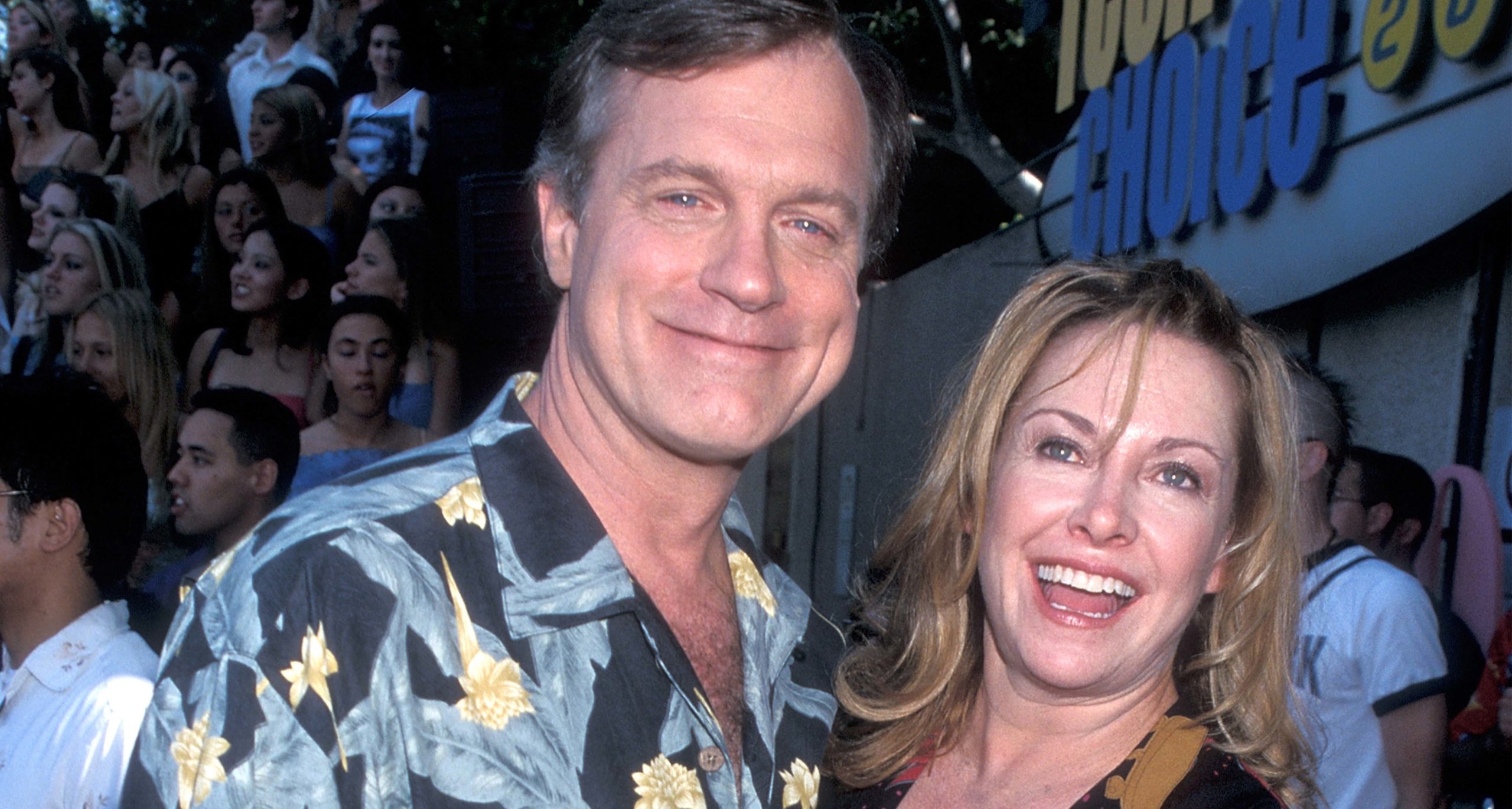 He worked alongside Robert Redford and Dustin Hoffman in the now-classic movie All the President's Men in 1976, and three years later, he appeared as Commander Willard Decker in Star Trek.
Stephen Collins – wife, children
At that point, Star Trek was already a massive deal in the US, but for Collins, it was just another gig.
"I'd never seen an episode of Star Trek. I was fully aware of Star Trek. You couldn't live in America and not be aware of it, but as I said, science fiction just wasn't my thing. So I was aware of what a big deal Star Trek was and what a big deal this movie was going to be, but it wasn't a big deal to me," he said.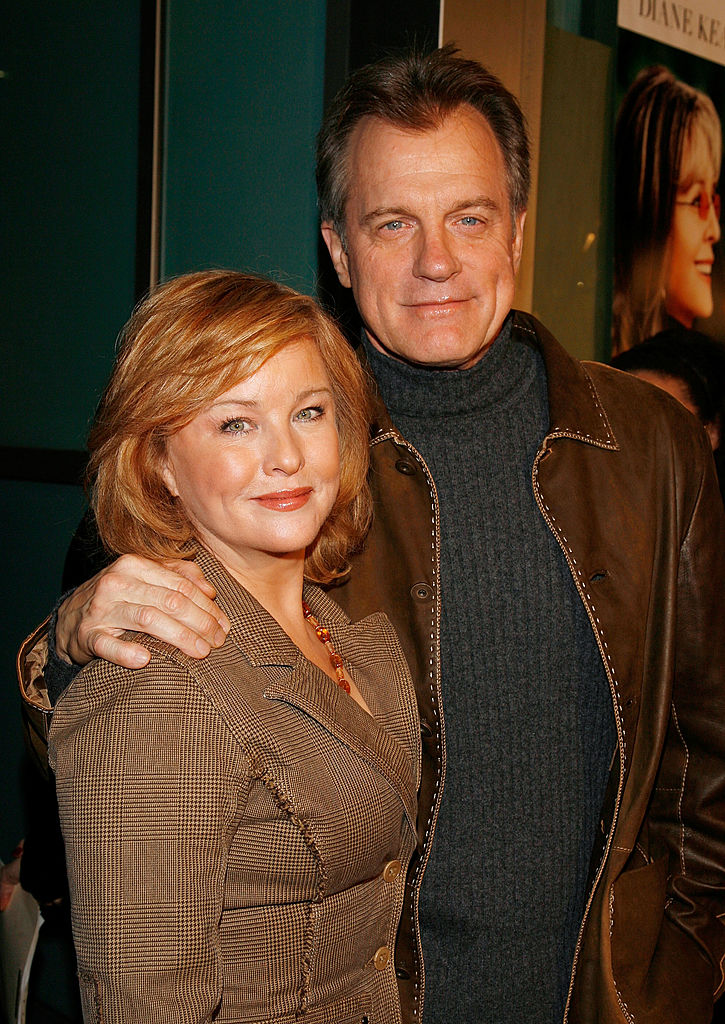 Sadly, the critics were bashing the film, and the earnings weren't as high as anticipated. Collins felt that the film hurt his career more than gaining positive attention.
But in the end, things would work out well.
He continued working in both television and film for years, and as his career was going great, Collins also settled down. First, he married his first wife, Marjorie Weinman in the 1970s. They were married for eight years.
In 1985, he married Faye Grant, and they welcomed daughter Kate four years later. In 2012, after nearly three decades together, Collins filed for divorce.
"My wife and I are moving forward separately in our lives," Collins told ET. "She has been my dearest friend and a loving mother. I know that we'll go through this process in a way that honors our family."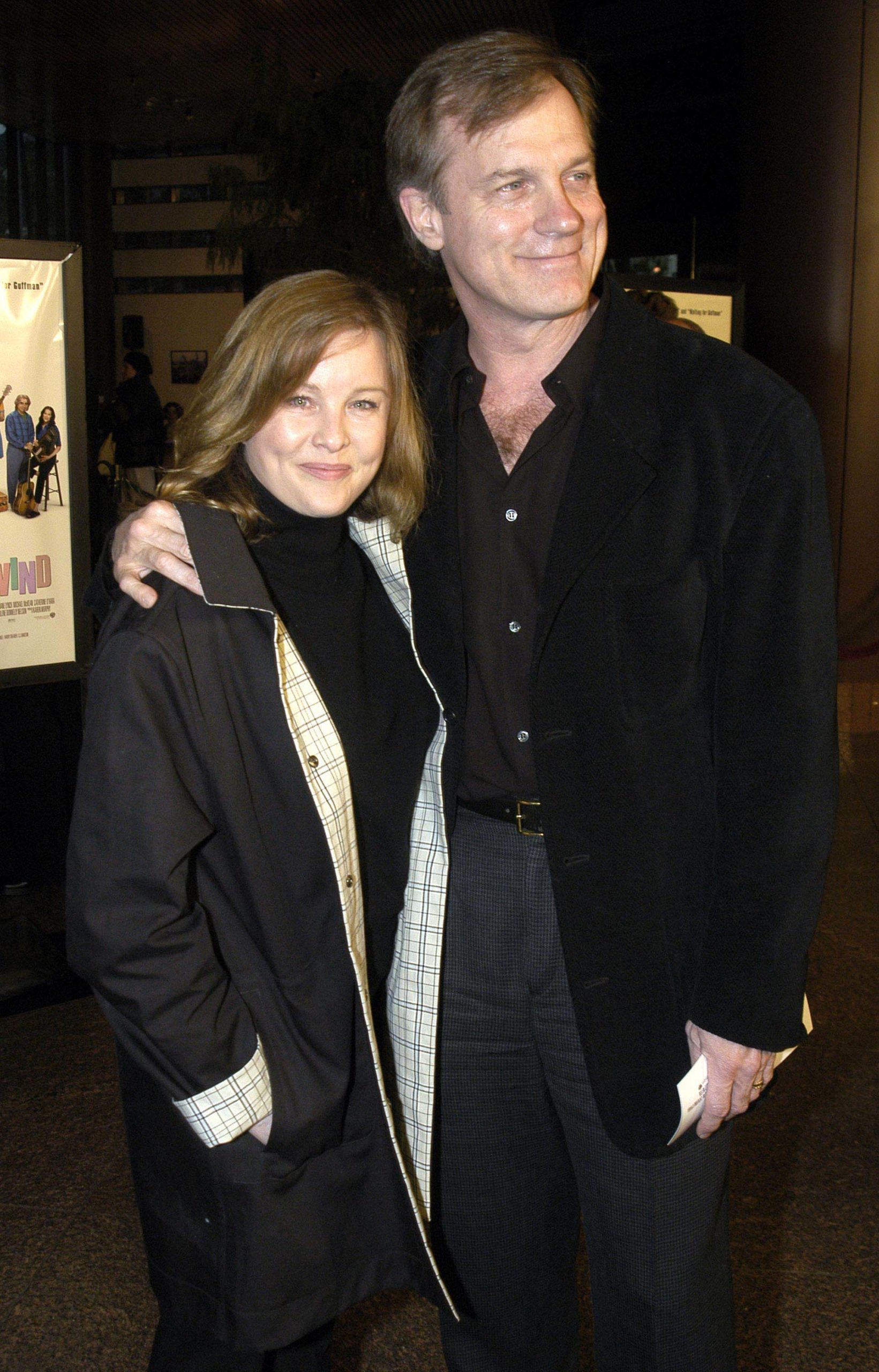 Grant, however, thought the divorce came as a huge surprise which left her blindsided.
"Stephen's filing for divorce is a surprise. I am devastated. I wish him the very best in whatever path he chooses to take. However, 27 years of marriage in Hollywood is the equivalent of 189 dog years. I was exhausted," she said.
Starred as Eric Camden in '7th Heaven'
The legal feud became all about money. Faye Grant claimed that she was entitled to half of Stephen Collin's fortune. The grounds, according to Grant, was that he had earned about $3 million every year when they were married.
Since Faye Grant felt that she gave up her acting career to take care of her daughter, she said she couldn't get any job after that and was entitled to a lot of Collin's money. She went on to ask for an unspecified amount of spousal support, wanting half the amount in a $6 million bank account and the other half of the value of two of their luxurious properties in California.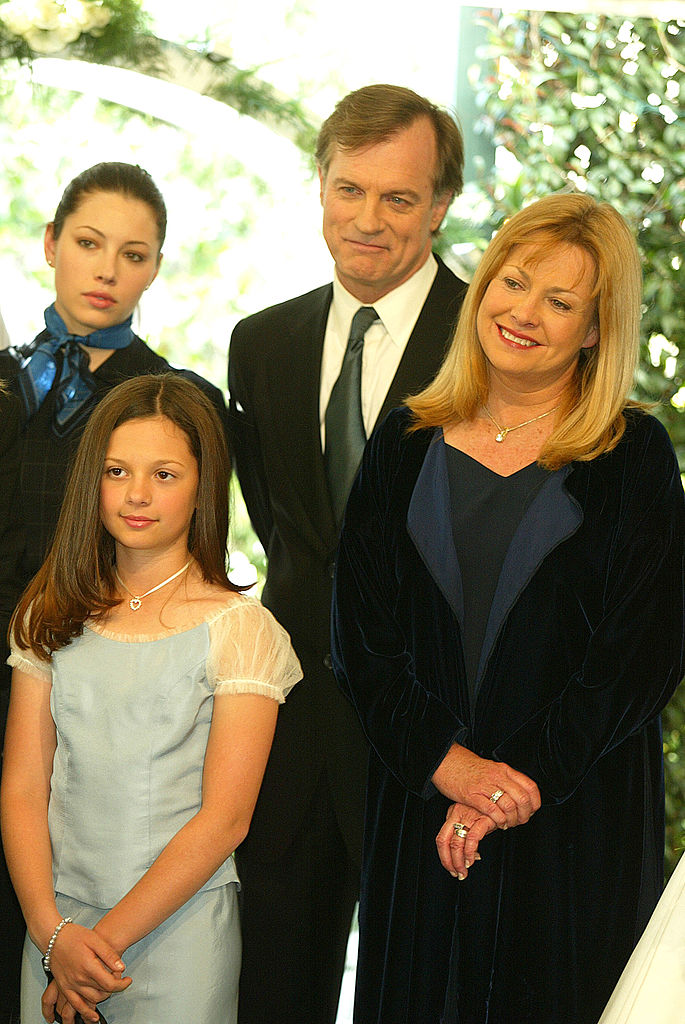 The legal battle went on for years. But in 2014, it all took another turn as Stephen Collins' life changed forever.
In 1996, after decades of work in television and film, Stephen Collins got the role that changed his professional legacy. He was cast as Eric Camden in the television drama 7th Heaven – created by Aaron Spelling and Brenda Hampton – and it became a smash hit.
One might think that Collins had to work hard to even get an audition for such a promising show, but in fact, it was one of the easiest roles he ever got as he was offered the part.
"Nobody read me for it. Nobody asked me if I was married, had children, or asked me how I felt about God and religion," Collins told Napa Valley Register in 2001.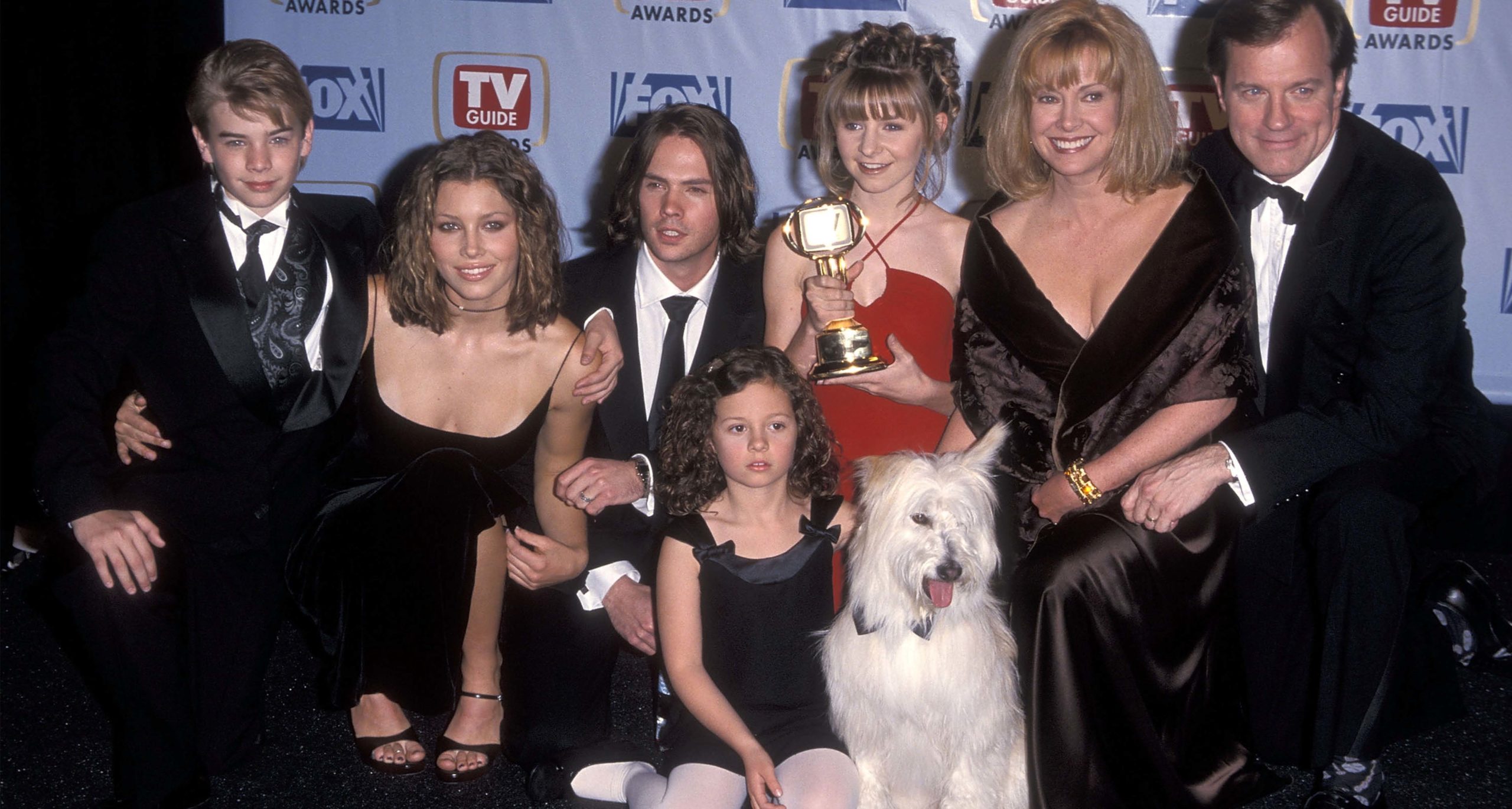 He added, "Nobody asked Catherine [Hicks, starring as the mother Annie Jackson-Camden] either, and she's a lifelong, quite devout Catholic. The odds of the two of us ending up together are remarkably long."
Longest-running family drama television series
Alongside Catherine Hicks, Jessica Biel, and Beverley Mitchell, Stephen Collins and 7th Heaven became a household television series. It followed the Camden family's everyday life, alongside parents Annie and Eric dealing with the drama of having seven children.
At the start of the 10th season of 7th Heaven, it became the longest-running family drama on television, overtaking both Little House on the Prairie and The Waltons.
"When I read the pilot, it just seemed like such a good fit for me," Collins said of being part of the show. "The role gives me a chance to draw on some of my deepest emotions from being a parent, as well as my faith in God. I'm grateful that I get a chance to "share" that faith with the audience. And the pilot script was funny, so I knew I'd get a chance to play light comedy, which I always felt was one of my strengths.
"If I'm going to act now, I want to work in things that move people, whether to laughter or tears," he added. "In 7th Heaven, I get to do both."
When 7th Heaven got canceled in 2007, Stephen Collins continued working as an actor. Further, he also showed his talents elsewhere, recording an album of 14 songs of Rick Nelson, named The Hits of Rick Nelson, accompanied by his band The 7th Band. In addition, Collins wrote two novels: Eye Contact and Double Exposure.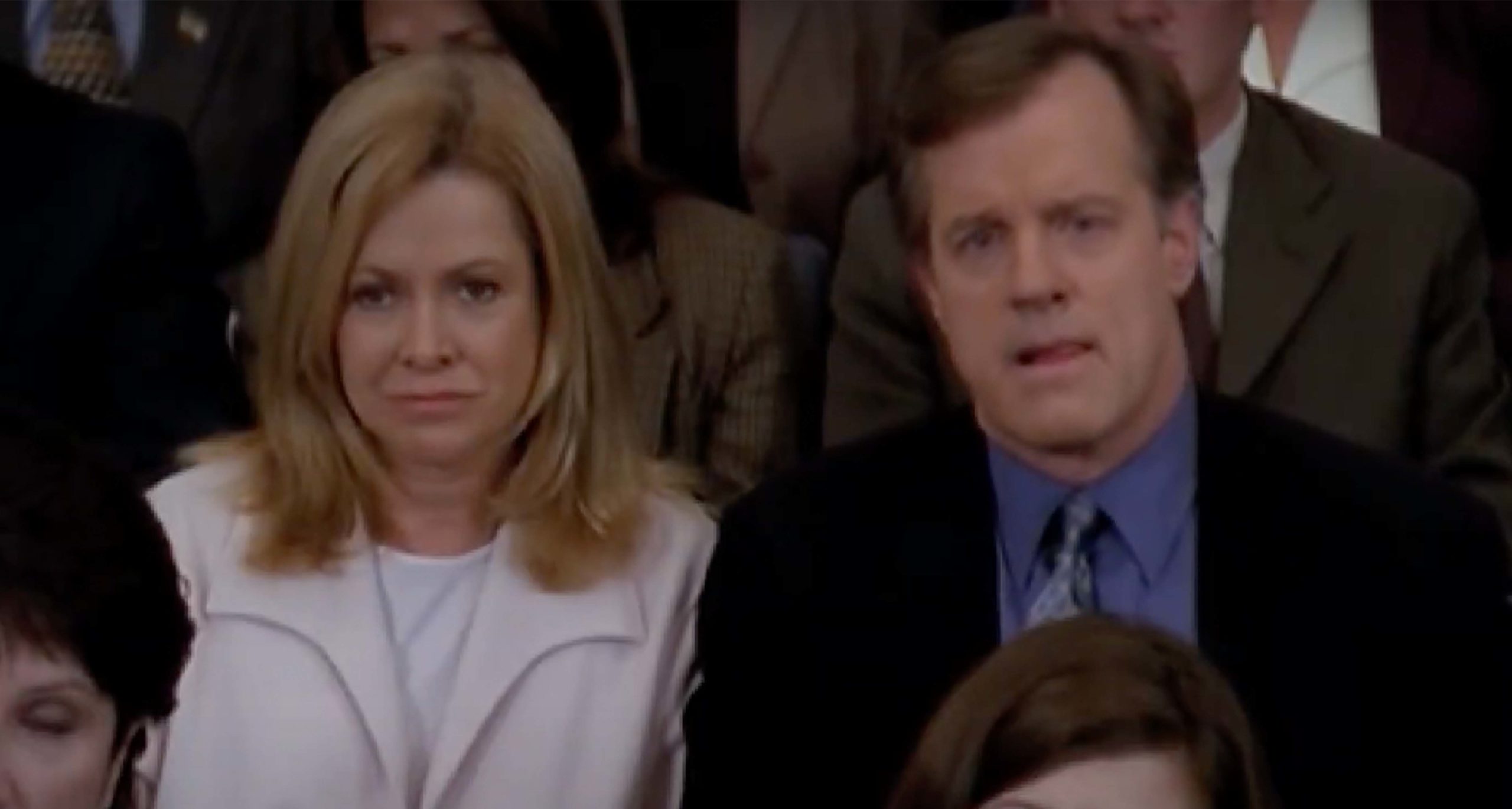 In October 2014, TMZ released a shocking audio tape that revealed Collins admitting to exposing himself to three young girls in the 1970s, 1980s, and 1990s. As heard on the audiotape, Collins had already confessed what had happened to Faye Grant, and the two went into therapy.
What the actor didn't know, however, was that Grant recorded the session.
Stephen Collins – 2014 scandal
Collins confessed that he had physical contact with an 11-year-old New York girl who was a relative of his second wife. He later said he had exposed himself to three underage girls in 1973, 1982, and 1994.
The girl, a relative of his second wife, Faye Grant, had come to visit the couple and stay at their home. When Collins' wife went to sleep, he and the girl watched TV.
"And I took her hand and moved it in such a way that she was touching me inappropriately," he said. "I knew that something unthinkably wrong had just happened that I couldn't take back."
The New York City Police Department began an investigation into Collins. Later, the Los Angeles Police Department started their investigation did not allow them to "substantiate the allegation," and it became clear that he wasn't going to be prosecuted.
Even though Collins was free to walk, his legacy was forever ruined. 7th Heaven used to have air reruns, but following the leaked audiotape, the family-friendly cable network UPtv decided to cancel the show's reruns from its schedule.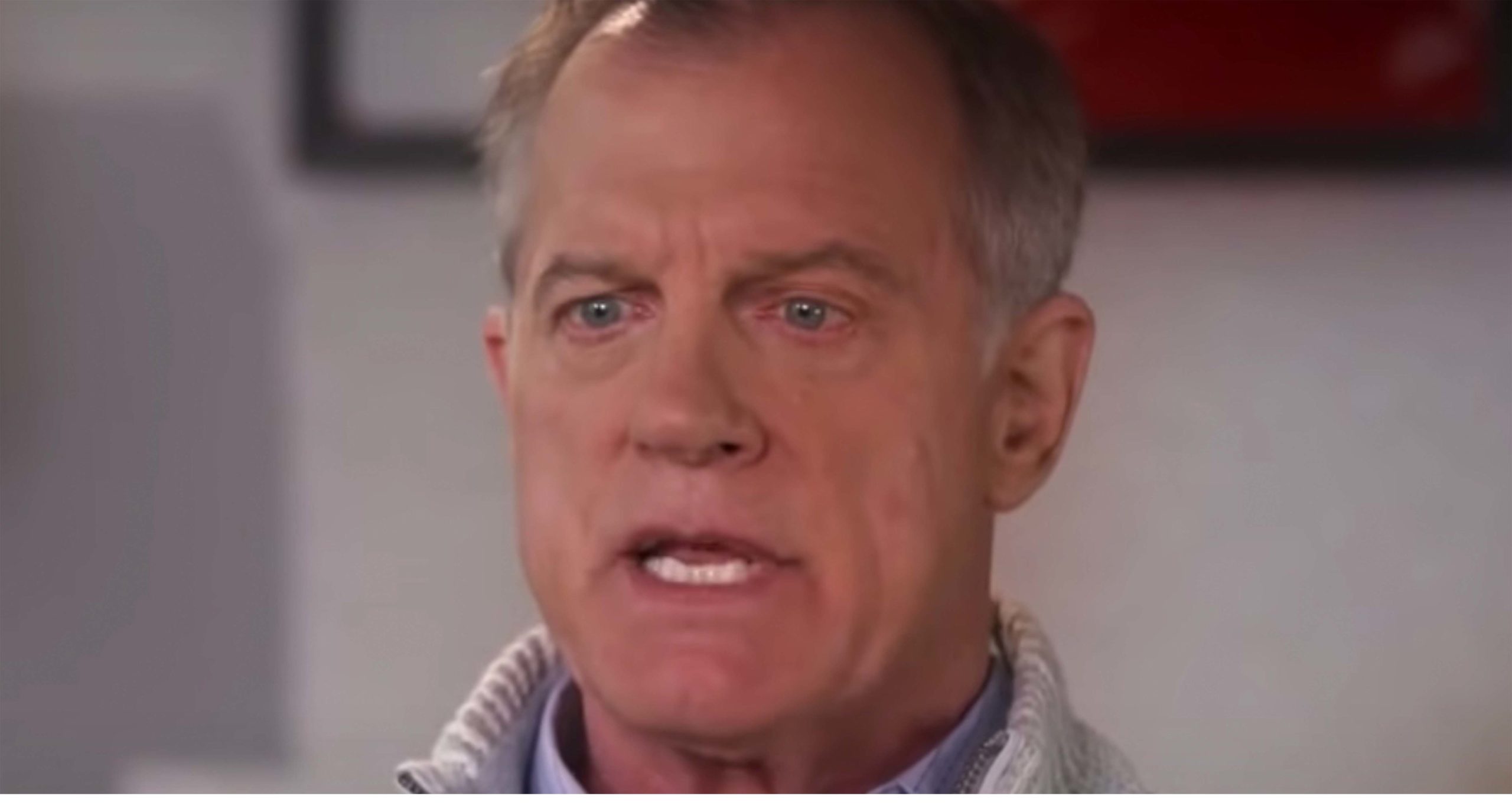 When speaking to Life & Style, the 7th Heaven creator Brenda Hampton said she would like to include him in a reunion despite Collins' scandal.
Stephen Collins – today
However, everyone didn't agree. Catherine Hicks, starring as on-screen wife Annie Camden, said that she would only do a reunion if Stephen Collins' character were killed off.
"We would have to open with Stephen's coffin," Hicks told TMZ
After the scandal came to light, Stephen Collins didn't get any more jobs in show business. ¨
He disappeared from the spotlight, leaving his home in California to live a more private life somewhere else. And now, cameras have caught him and his new wife – and she's more than 40 years younger than him. See the pictures here.
The 72-year-old former television star has started a new life in Fairfield, Iowa, where he lives with his new wife, German-born Jenny Nagel – now Collins – the DailyMail reported back in 2019. She reportedly moved to Fairfield in January 2018 to study at the Maharishi University Of Management, founded by the spiritual guru Maharishi Mahesh Yogi.
According to the news site, Jenny was a superfan of 7th Heaven, posting many things online where she expressed her love for the show and Stephen Collin's character. The two married in July of 2019, per reports.
According to the DailyMail, Collins also attends twice-daily transcendental meditation sessions in the Maharishi Vedic City, with hundreds attending the special members-only sessions.
According to Celebrity Net Worth, he has a net worth of $5 million.
What do you make of all this? Would you like to see a reunion of the 7th Heaven cast?
Please give us your thoughts in the comment section!