Queen front man Freddie Mercury was an undeniable force whose unique style no artist has managed to replicate. Selling between 170 million and 300 million records Queen is one of the biggest selling bands of our time.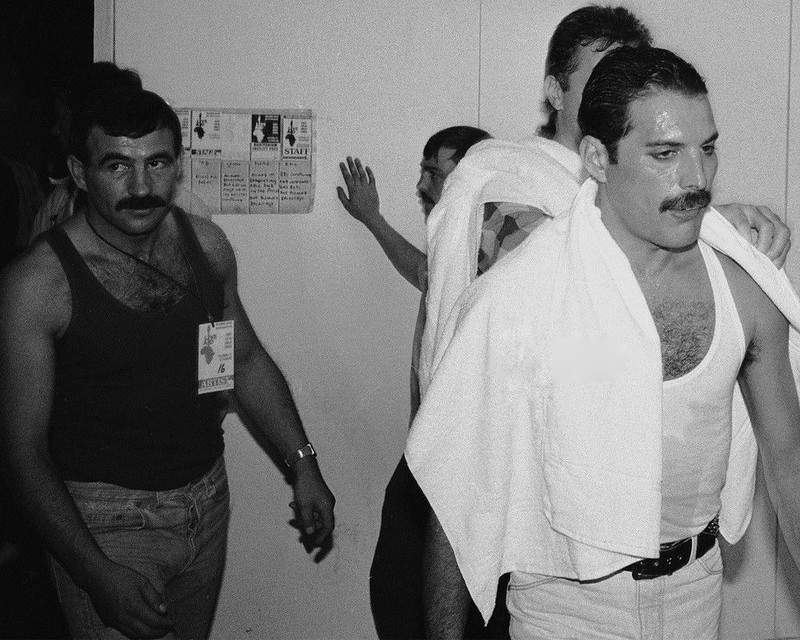 The band's front man sadly passed in 1991 but Freddie will forever be regarded as one of the greatest lead singers in the history of rock music, known for his unique style and four-octave vocal range.
Born in Zanzibar Farrokh Bulsara or Freddie Mercury fled to Britain with his family to escape the Zanzibar revolution and formed Queen in 1970 when he was 24 years old.
The hits he helped write and perform are timeless and the band's boldness for new music styles stands out even more today in a world dominated by computer-generated music and double tracking vocals.
Despite his musical success his private life was often an even greater topic of discussion for the tabloid press with constant speculation over his private life.
Throughout his success with Queen the woman he referred to as his common-law wife and best friend was Mary Austin. They were partners for years, living together, until he admitted he was bisexual and their romantic relationship ended.
But the two remained very close friends, living near each other and Freddie is even the godson of Mary's eldest son she had with Piers Cameron.
Freddie dedicated the song 'Love of my Life' to her, and proposed in 1973.
When asked why nobody seemed to be able to replace Mary he said: "The only friend I've got is Mary, and I don't want anybody else. To me, she was my common-law wife. To me, it was a marriage.
"We believe in each other. That's enough for me. I couldn't fall in love with a man the same way as I have with Mary."
Freddie contracted Aids and largely hid it from the public; even when the press asked him to confirm the rumors he still denied that he was sick.
The close friends that surrounded Freddie in his final days when he was refusing painkillers and had become a shadow of his former self recalls the wish he had on his deathbed.
Freddie's best friend and PA Peter Freestone said Freddie wanted to be carried downstairs one last time to look at his artworks.
Terry Giddings, Freddie's bodyguard and driver carried him down the stairs so he could see the pieces that gave him so much joy one last time.
"It was astonishing. I thought, 'This is amazing. This man has such a love of life. He's not thinking about dying whatsoever. He's still thinking about art'" Peter told the Mirror newspaper.
But it was his best friend Mary who was holding his hand when he passed away at the age of 45.
She then carried out his wish to secretly scatter his ashes and to this day has not revealed where, although there has been speculation that she scattered them at Kensal Green Cemetery, in London, or the cherry tree in his garden.
Today, Mary still lives in Freddie's house which he left to her in his will, where she hasn't changed a thing, including the precious artworks that Freddie held so dear.
"I lost my family, really, when Freddie died," Mary said. "He was everything to me, apart from my sons. He was like no one I had met before."
The now 67-year-old leads a private life in the $30 million Georgian mansion, in Kensington, London, where Freddie fans still make regular visits to pay their respects.
We miss you Freddie! Your talent and spirit lives on in your music. Rest in peace.
Please share with all the Queen fans you know.