Geena Davis became one of the biggest stars in Hollywood during the 1980s and 1990s. The Academy Award-winning actress starred in the classic film Thelma & Louise, among others, and it seemed like her career couldn't go anywhere but up.
Then, suddenly, Geena pretty much disappeared from the spotlight, at least in terms of the big screen. So what happened to her?
Here's all you need to know about Geena Davis – and her pretty surprising career today.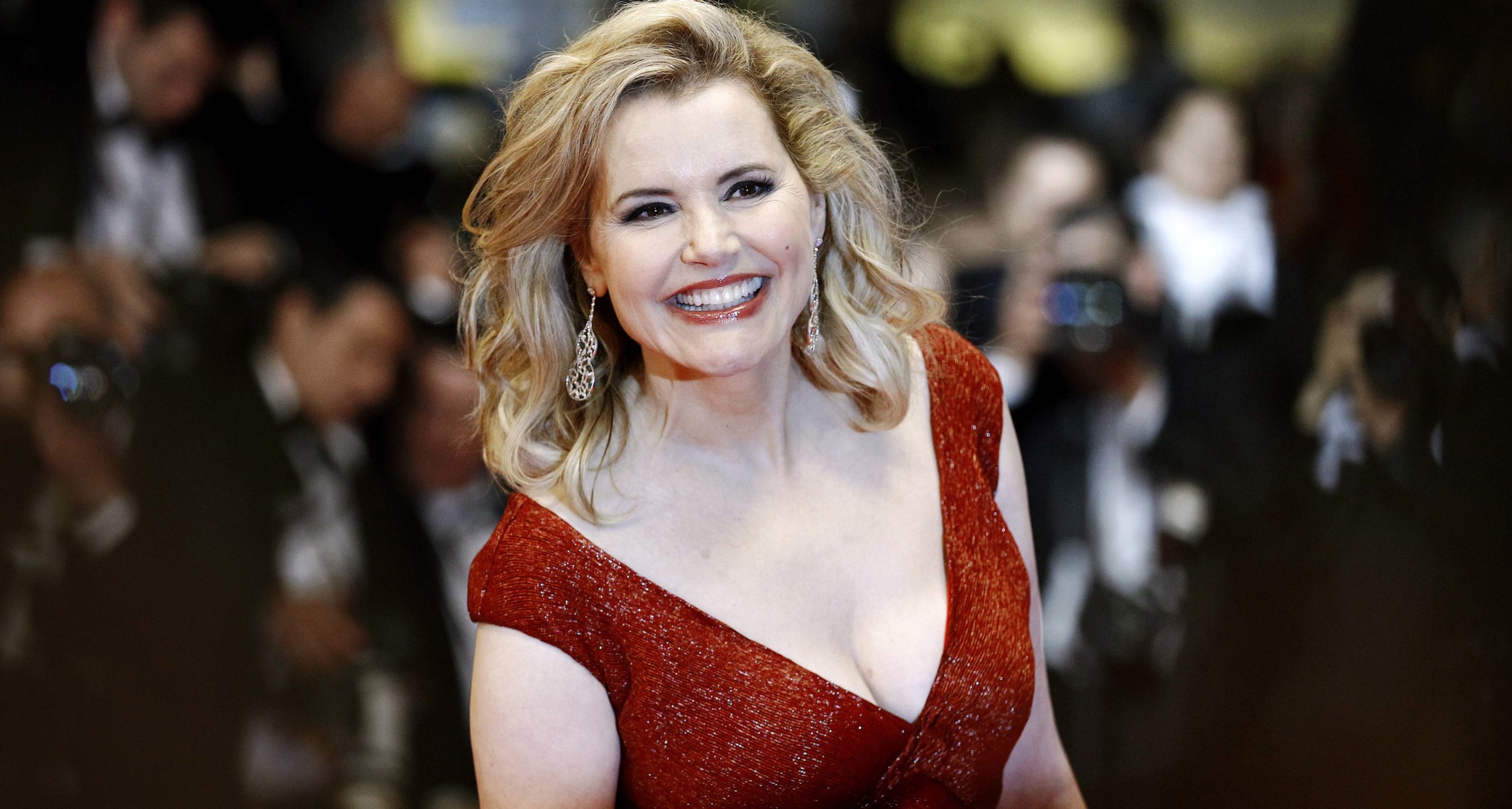 Geena Davis knew from the very beginning that she wanted to be an actor. Just likely not the actor that she eventually became.
Geena Davis – early life
Born on January 21, 1958, in Wareham, Massachusetts, Davis had a peaceful life with her parents.
"My parents are both from Vermont, very old-fashioned New England," she explained. "We heated our house with wood my father chopped. My mom grew all of our food. We were very underexposed to everything."
Geena loved watching films when she was young. By age 3, she knew she wanted to work as an actor.
She explained: "I was three years old, and how I even knew it was a job, I have no idea, because we were only allowed to watch Disney movies, which were animated."
Perhaps those dreams of becoming an actor remained, but as Davis grew up, she turned to athletics.
In high school, she was the tallest among the girls. Yet instead of empowering her, it hurt her self-esteem.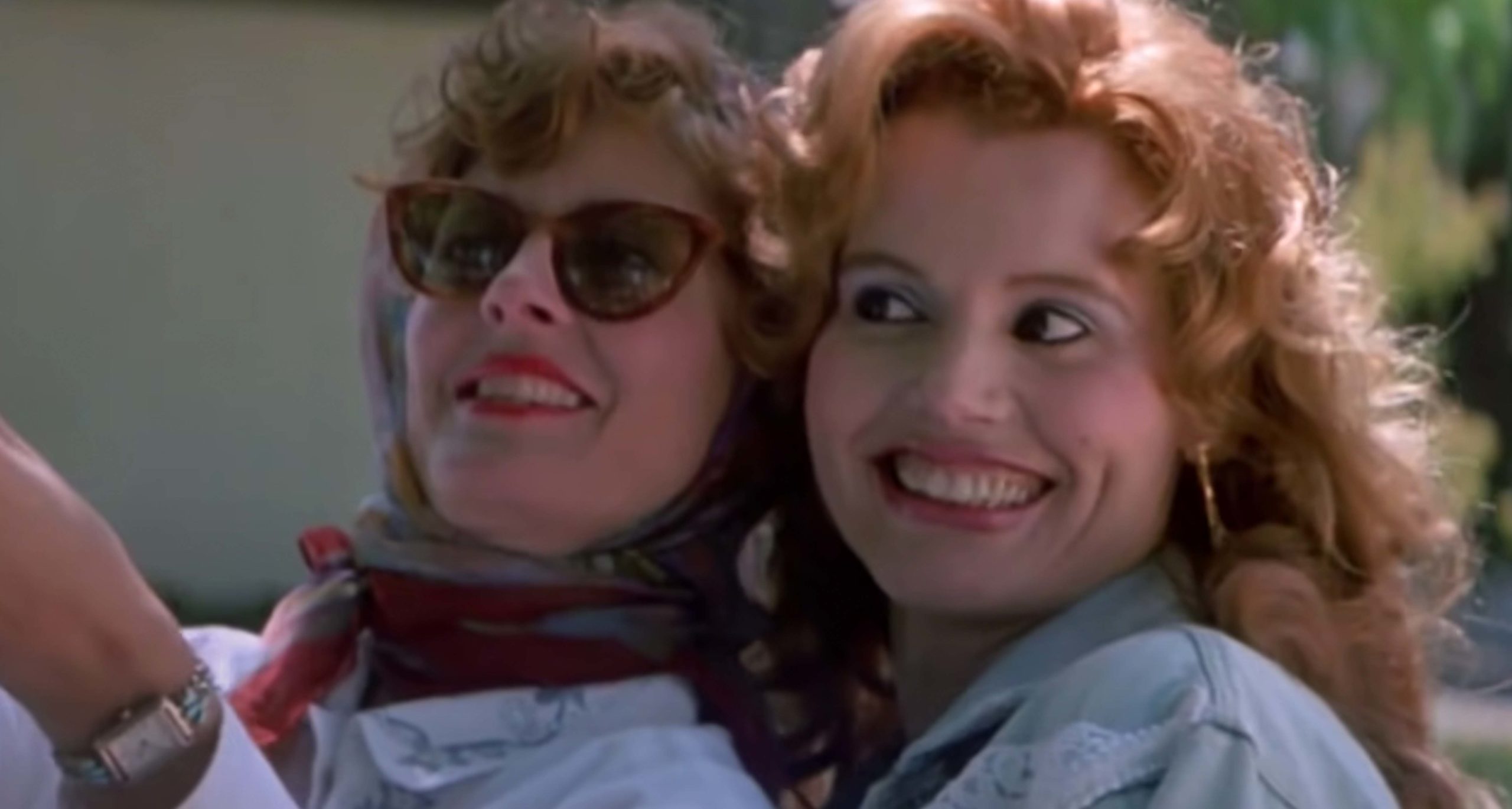 "They always wanted me on the basketball team, but I wasn't too good," she told The Chilliwack Progress in 1985. "Track was my thing. I did high jumps and hurdles on the girls' team. But it was hopeless if you were taller than everybody else.
"I had one date in high school, I lied about my height when I started modeling because, believe it or not, you can be considered too tall.
"I would wear high heels on job interviews so they wouldn't know my actual height, I said I was 5-foot-10, but I'm actually 6 feet tall."
Modeling career
In high school, Geena also played the flute in the marching band, and during her senior year, she left to study abroad in Sweden. As a result, she speaks fluent Swedish.
She studied at New England College in New Hampshire and later transferred to Boston University, majoring in drama.
Following her graduation in 1977, Geena moved to New York City, where she served as a mannequin in store windows and a sales clerk and waitress.
Davis wanted to become a model at this point, and worked hard to make it happen. Eventually, she signed with the Zoli Agency and was featured as a model in the famous Victoria Secret Catalog.
After being featured in the catalog, Davis' transition into the film business was only a short leap away.
"I knew I wanted to be in movies, as opposed to theater," she told NPR.
"I decided that I would try becoming a model first because, at that time, Christie Brinkley and Lauren Hutton were being offered parts in movies. And I thought, OK, well, I'll just become a model, and then they'll just offer me parts because obviously, it's so much easier to become a supermodel.
"It ultimately all worked out for me, but the likelihood of becoming a famous model was actually pretty slim, and I didn't," she added.
"I did get work, and it was through my model agency that I got my first acting job.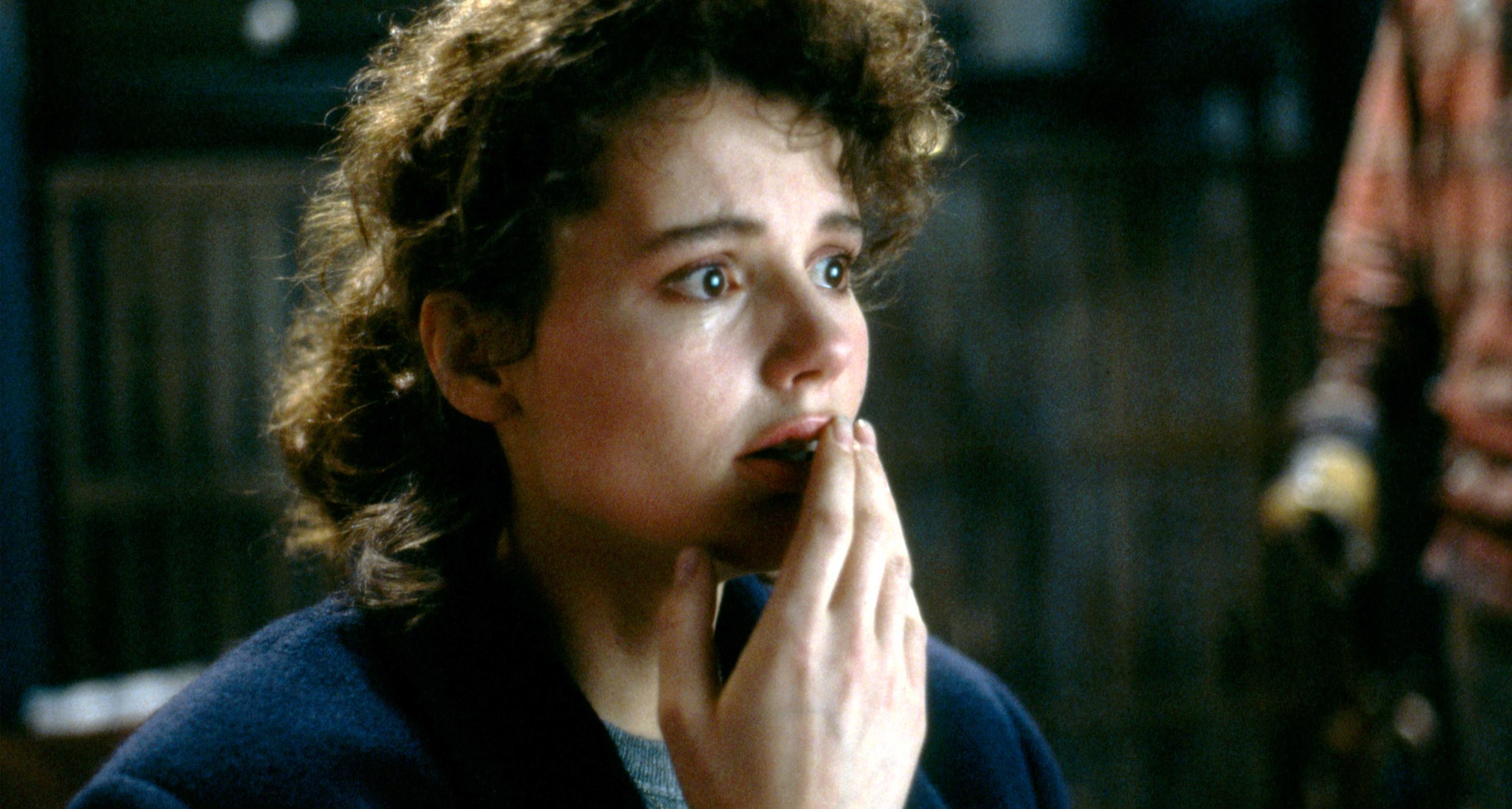 According to IMDB, film director Sydney Pollack searched the catalog to find new talents. He spotted Geena and decided to cast her in his 1982 film Tootsie.
Geena Davis – awards
After starring alongside Dustin Hoffman, Geena Davis received great reviews for her performance. She decided to move to Los Angeles, after which it wasn't long before her career was truly flourishing.
Davis starred in the critically acclaimed television series Buffalo Bill in 1983, and got her show, Sara, in 1985. Eventually that was canceled, and she focused on the big screen instead.
Geena starred in the 1985 film Transylvania 6-5000, alongside Jeff Goldblum, though that was something of a flop. Her big breakthrough would come a year later, as she and Goldblum once again teamed up for the iconic 1986 horror film The Fly.
Geena continued to land significant parts, appearing in the classic Tim Burton film Beetlejuice in 1988. Just a year later, not only would she get recognition from her fans, but also from the most prestigious set of judges of them all.
In 1989, Davis starred in The Accidental Tourist, which became a huge success. The film was nominated for four Academy Awards – and Geena Davis won the award for Best Supporting Actress.
Throughout her whole life, Davis has been very passionate about women's rights, especially women's representation in show business.
As a teenager, Davis thought about structural problems involving men and women. She recalls one specific moment, when her aunt – who Davis' described as being "very inspiring" – brought her to her first play.
Thelma & Louise
"She took me to my first play, which was dinner theater. I don't know if they have that in England, but you eat dinner while you watch a play," Davis recalled in an interview with Emma Watson.
"And she ordered a glass of wine. I was like, 'Oh my God. This is, like, the most sophisticated thing I have ever done.' I was 16 or something. She broadened my understanding of what women could be like and do and that there's a big world out there. So she had a huge impact on me."
Through starring alongside Susan Sarandon in Thelma & Louise in 1991, she hoped change things regarding women's roles in show business, which had been male-dominated for a long time.
Sadly, according to her, she wasn't able to.
"There are going to be so many movies starring women, about women, female road pictures, whatever," she said in a Q&A of the noise surrounding the film.
"I'm thinking, hot dog, let's sit back and wait for all this magic change to happen. We're still waiting. It really did not happen. It seems like every five years or so, there's another movie starring women that's a huge hit, and people say, 'Well now certainly everything is going to change,' and it really hasn't."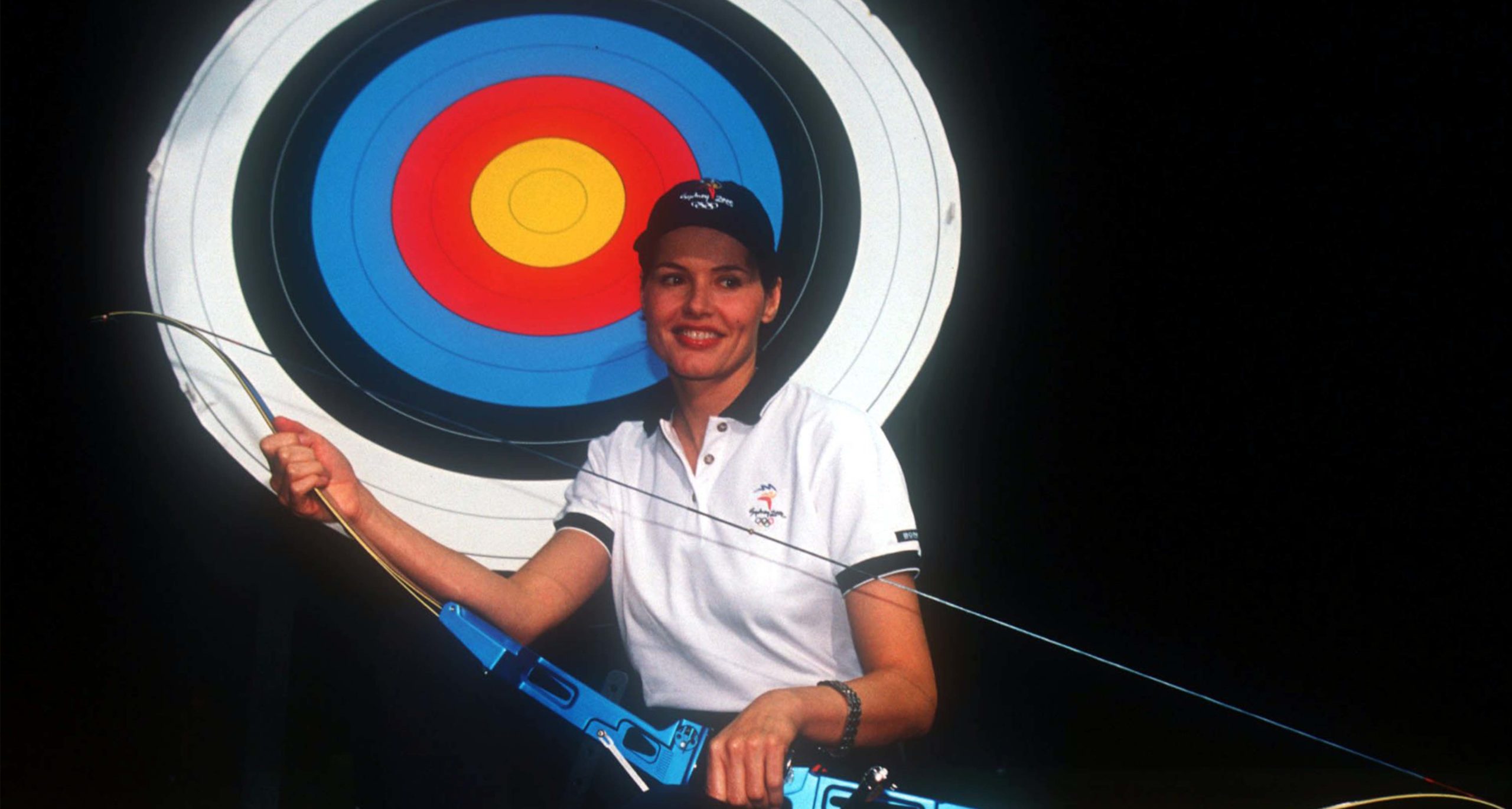 Thelma & Louise became a cult film, with Sarandon and Davis roaring off in their 1966 Ford Thunderbird. For Davis, though, it marked the start of her downfall from the big Hollywood scene.
Why did Geena Davis disappear from Hollywood?
In 1998, Davis divorced her third husband, Renny Harlin, then deciding to take two years to reflect on her career.
"I guess I thought my career would just go on the way it had," she told Good Housekeeping. "But once I turned 40, I really did feel like I'd ceased to exist in Hollywood. I thought I'd have an older-woman's career like Meryl Streep or Jessica Lange did. But not only weren't there roles for me, there weren't any for Meryl either. It was noticeable and unmistakable. And painful."
Instead, Davis poured her passion into a whole different career. Back in 1996, she became fascinated with archery after watching American Justin Huish win two gold medals at the Atlanta Summer Olympic Games.
"I found a coach and became utterly obsessed," she told People. "Yeah, I took it up at 41, and it became my life for a couple of years."
She soon found herself practicing up to five hours a day, six days a week. After half a year of training, she won several local, national, and international tournaments. Davis decided to focus on getting on the team for the 2000 Summer Olympics in Sydney. However, she just fell short of qualifying.
Geena Davis net worth
After that, Davis returned to the big screen, starring in television series such as The Exorcist, Grey's Anatomy, and Commander in Chief, as well as films like Stuart Little. At the same time, her heart had always been about female representation in show business and other fields.
In 2004, she founded the Geena Davis Institute on Gender In Media, which conducts groundbreaking studies on the visibility of women and girls in film and television, according to People. The data her team have brought forward has played a significant role in improving the onscreen visibility of women.
Her work has been vital, and the industry made sure to acknowledge it. In 2020, Geena Davis won the Academy Award's Jean Hersholt Humanitarian Award for her work.
As of today, the 65-year-old's net worth is said to be around $30 million, according to Celebrity Net Worth.
"We've been doing it about 15 years now, and we can measure progress," she explained.
"There's a lot of progress that needs to still be made for characters of color or with different abilities. And age is another factor. But I'm very excited that we are seeing progress."
Just because Geena Davis went from being one of the most popular and most successful actresses in Hollywood to pretty much leaving the spotlight, it doesn't mean she's failed.
On the opposite, she is trying to make a difference in other ways, which we find very inspiring.
Please, share this story on Facebook to honor Geena Davis!