Jon Bon Jovi is one of the biggest rock stars alive. The legendary singer has also created a wonderful family, with some of his children becoming big stars themselves. However, there have also been some very tough moments for Bon Jovi, especially surrounding his daughter, Stephanie Rose Bongiovi.
The now 28-year-old woman lived a pretty charmed life yet experienced trauma that left her family – including Jon Bon Jovi – in shock. But, even though all children go through tough times, Stephanie's was a challenge.
Here's all you need to know about Jon Bon Jovi's family – and what happened to Bon Jovi's daughter Stephanie.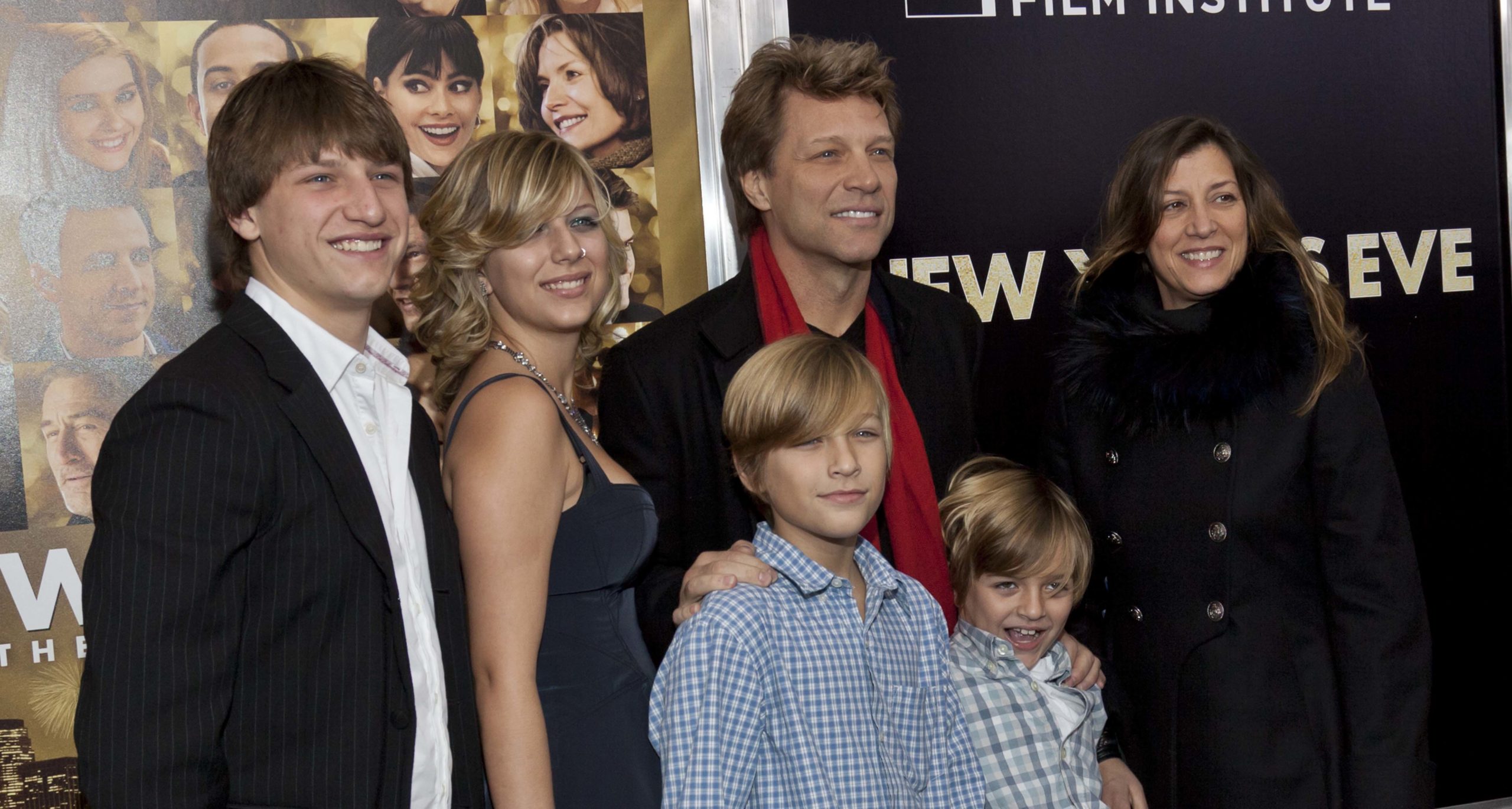 Jon Bon Jovi wanted to become a rock star ever since he was a young boy.
Born John Francis Bongiovi Jr. on March 2, 1962, in Perth Amboy, New Jersey, he hung out at local clubs in his early teenage years, dreaming of the glamorous life of a musician.
Jon Bon Jovi – early life
Since he was from New Jersey, it was, of course, common to have Bruce Springsteen as one of his biggest idols. And at the age of 16, Bon Jovi started playing clubs in New Jersey. Even though his first performance was "terrible," as he recalled, his parents always supported his dreams.
"What I got from my parents was the ability to make the dream reality," he said in The Big Issue's Letter To My Younger Self. "They always instilled that confidence in their kids, which, in retrospect, I realize was so incredibly valuable. Because even if you truly weren't any good at your craft, if you believed you were, you could work on it."
In high school, Bon Jovi met David Bryan, a keyboardist, and together they formed a blues band called Atlantic City Expressway.
In 1980, at the age of 18, Jon Bon Jovi released his first single called "Runaway." It gained plenty of attention – and his road towards stardom began. Nothing was going to stop him – and he was going to do whatever it took to get there.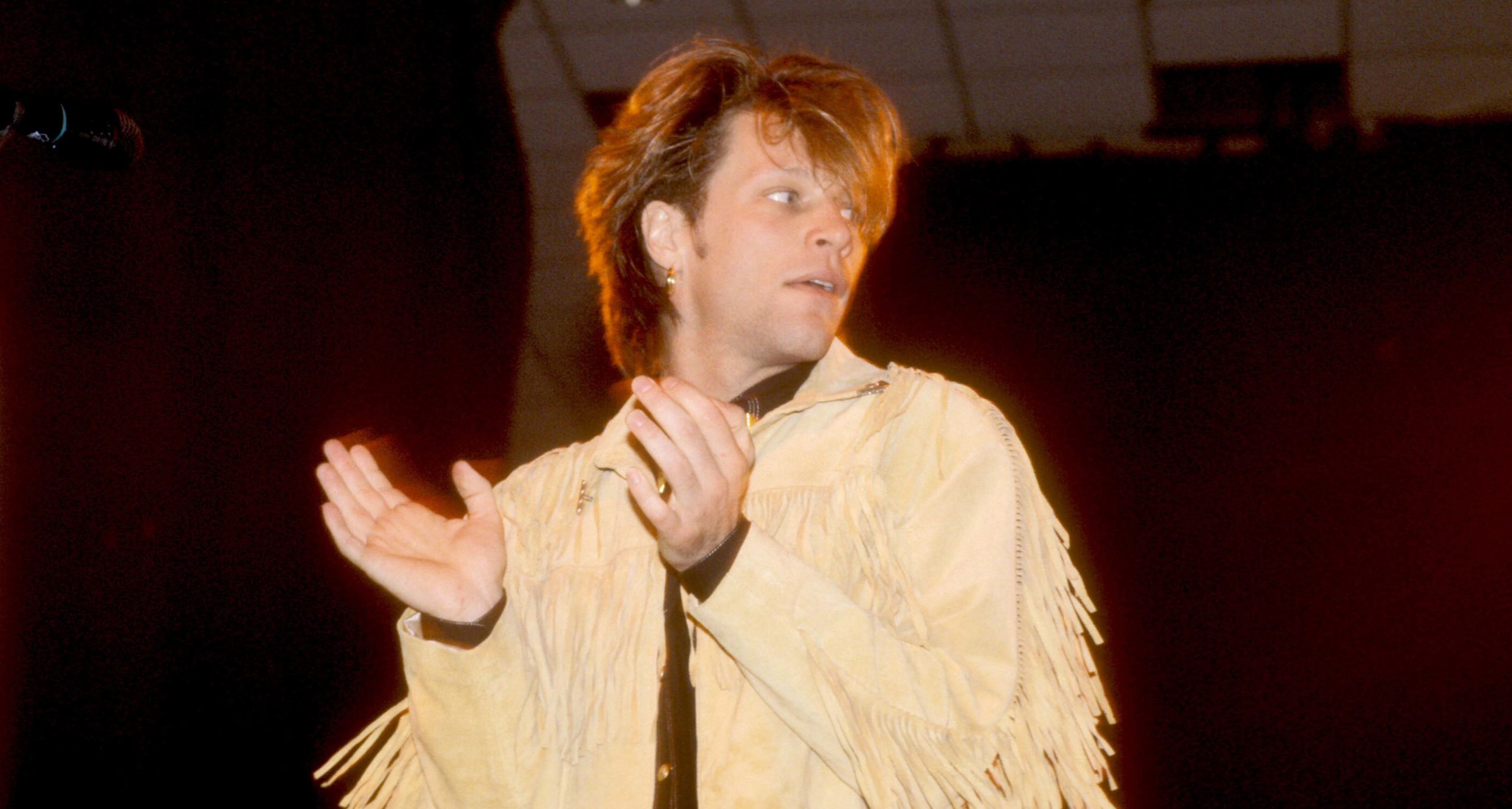 "There was no plan B for me, ever. I can remember walking the two-mile walk to school with the guy who became my first band's bass player. And I would just conspire as to how I was going to get a band together, how I was going to play in bars and eventually make it," Bon Jovi said. "Which to me at that time just meant keep on playing in a bar – the measurements of success change throughout the course of your life."
Jon Bon Jovi – net worth
What happened next is rock 'n' roll history. Jon Bon Jovi and his band got the attention of record executive Derek Shulman in 1983. They started playing bigger and bigger venues, opening for world superstars such as Scorpions and Kiss.
The band was simply named Bon Jovi, and their first self-titled album released in 1984 became a huge commercial success.
As the group released their third album, Slippery When Wet – two years later – their fame grew extensively, and Jon Bon Jovi became a true rockstar. With songs such as "Livin' on a Prayer" and "Wanted Dead or Alive," the album sold over 14 million copies and went gold as well as platinum within six weeks of its release.
Since then, Jon Bon Jovi has written numerous hits, and still to this day, the rock 'n' roll legend is continuing to thrive on the world's biggest stages.
According to Celebrity Net Worth, Bon Jovi has a net worth of $410 million.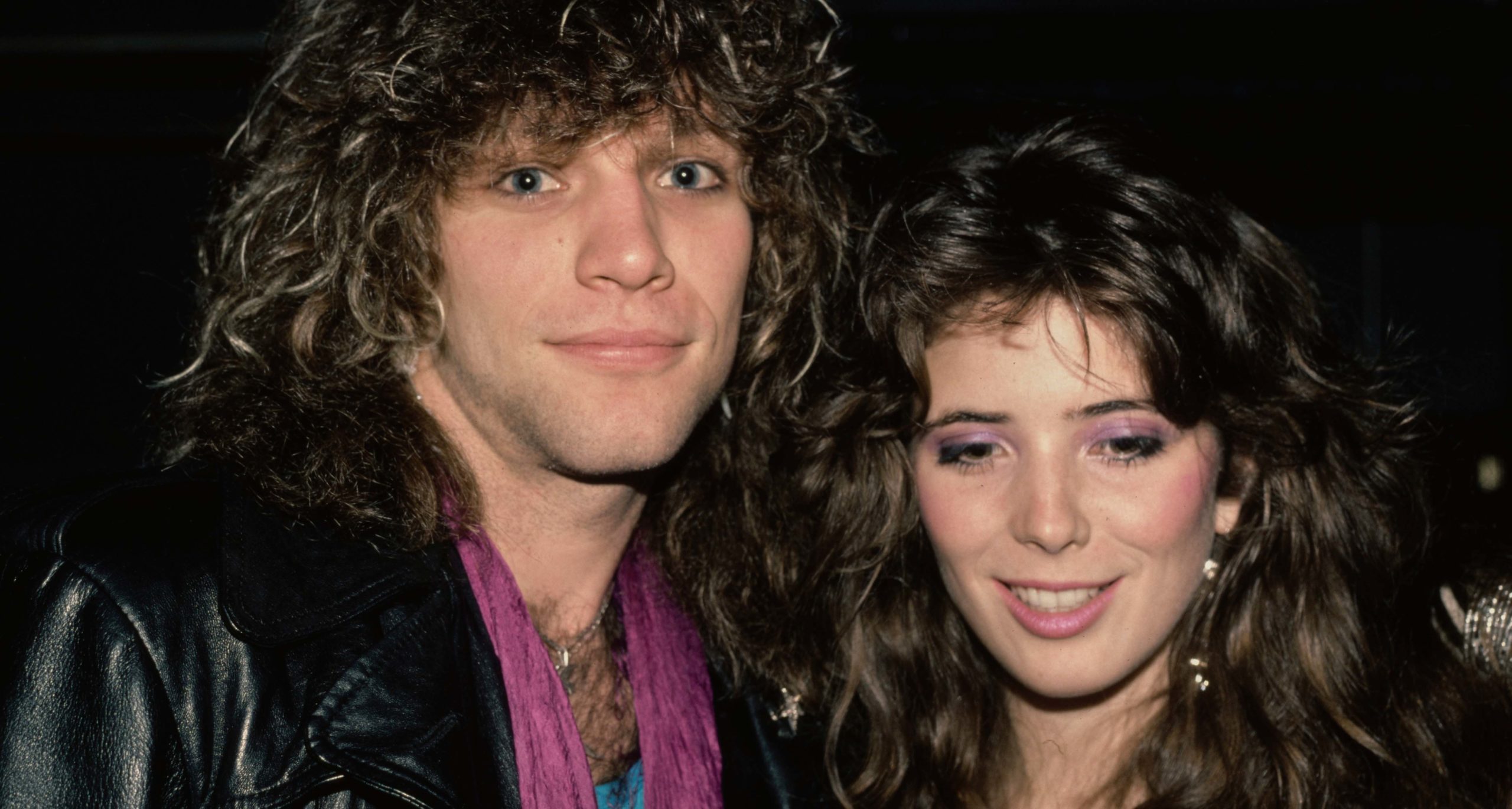 "What I got from my parents was the ability to make the dream reality. They always instilled that confidence in their kids, which, in retrospect, I realize was so incredibly valuable. Because even if you truly weren't any good at your craft, if you believed you were, you could work on it," Bon Jovi recalled.
Meeting wife Dorothea Hurley
"As I got older, I realized that was a great gift that I got from my folks. They truly believed in the John Kennedy mantra of going to the moon. 'Yeah, of course, you can go to the moon. Just go, Johnny.' And there I went."
While Jon Bon Jovi was pursued a career in music – and started his first band – he met his beloved wife, Dorothea Hurley. The two have been married for more than 30 years, welcoming four children, Jacob, Stephanie, Romeo, and Jesse Bongiovi.
Jon Bon Jovi attended Sayreville War Memorial High School in Parlin, New Jersey. There, in 1980, he met Dorothea Hurley as the two were in the same class.
Jon was interested, however, she was already dating another person at school.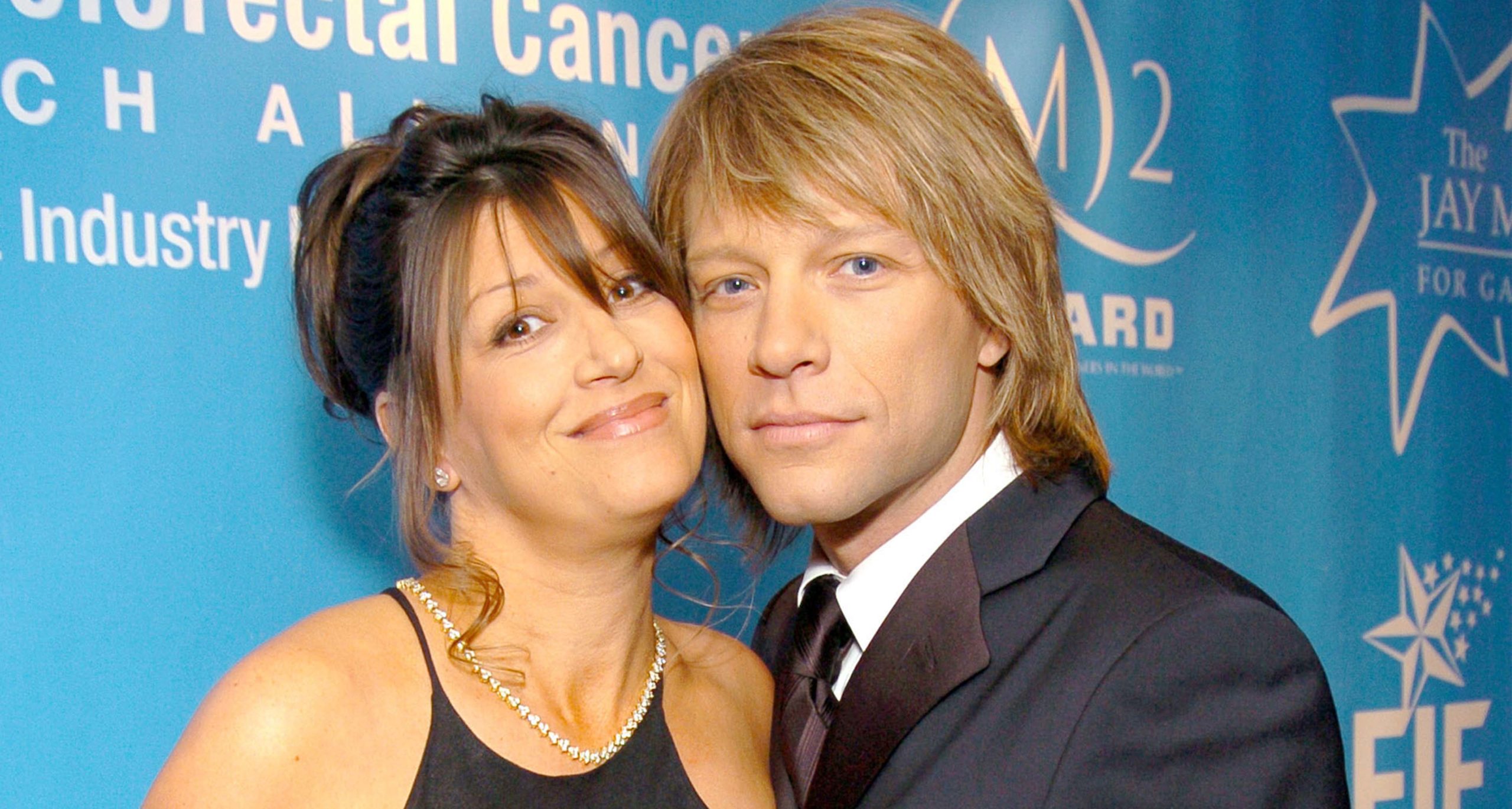 But things turned in Jon Bon Jovi's favor or at least she gave him a shot at proving that he was a good guy. The person Dorothea was dating all of a sudden joined the service, and as he left town, Jon said it meant the "five-second rule" was applicable.
"I gave him three weeks. [Me and Dorothea] started dating, and that was the end of that," Jon Bon Jovi recalled.
Family & children
Dorothea and Jon were deeply in love, and at the same time, he was in the middle of starting his own rock 'n' roll career. His then-girlfriend Dorothea also had her hands full, a junior karate champion. She later became a karate instructor as well.
Time passed, and both Dorothea and Jon Bon Jovi started to settle down. Or at least settle down as much as they could, considering that Jon was on his way to becoming a rock star, famous all over the world.
In 1989, the couple tied the knot in Las Vegas. But even though Jon had sold millions of albums at that point, it wasn't the ceremony you might expect.
The wedding between Dorothea and Jon Bon Jovi was, in fact, a spontaneous event.
"It was 1989, and our album New Jersey was out. We had the No. 1 album, the No. 1 single, and we were playing three nights at the Forum in L.A. We were staying at the St. James's Club, which is that beautiful art deco hotel on the Sunset Strip across from the old Hyatt House. I pulled the curtain back in my room, and there's a billboard of me staring right back," Jon Bon Jovi recalled.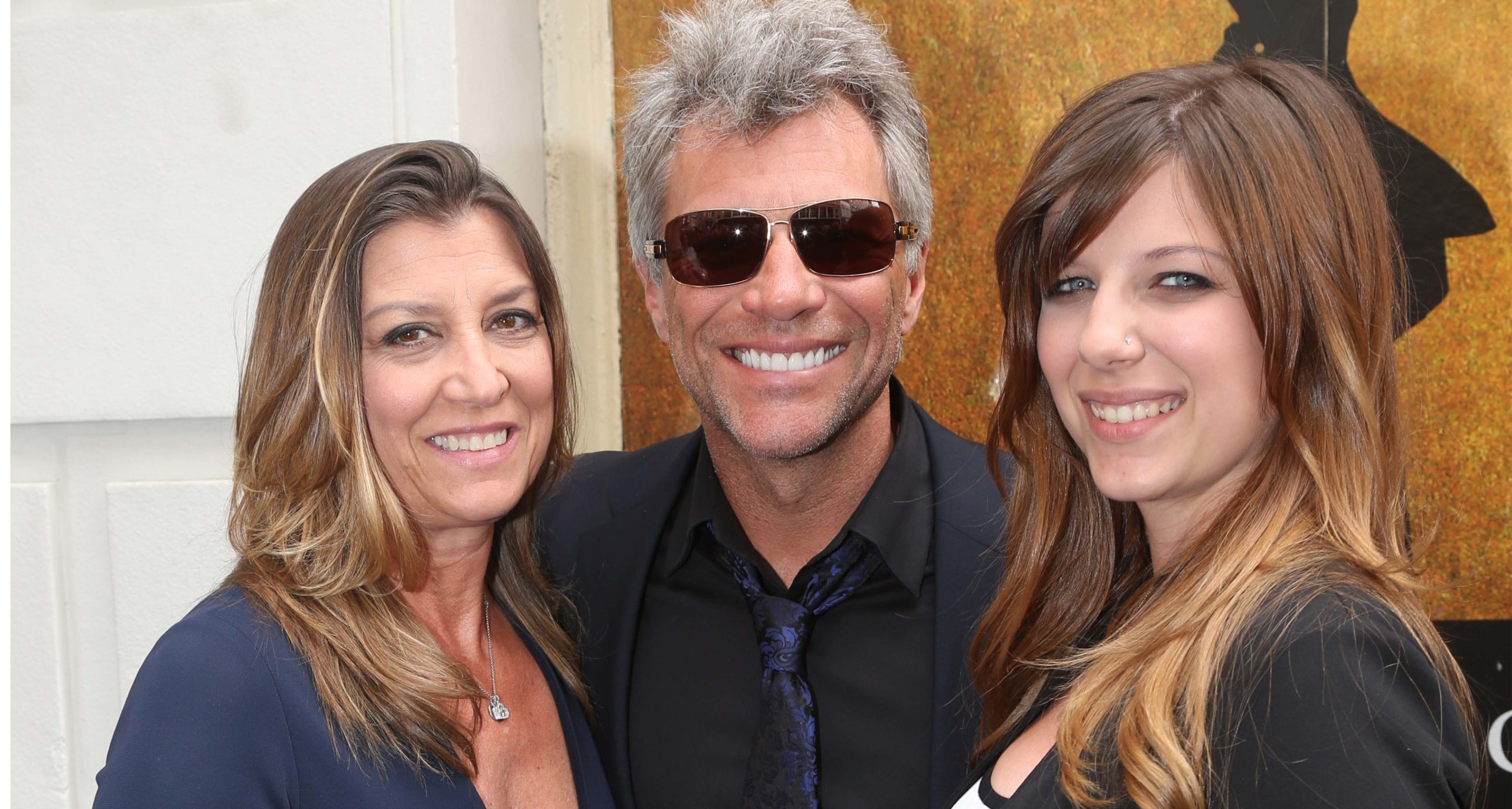 "I turned to Dorothea and said, 'I got an idea. Why don't we go right now?' She said, 'You're out of your mind.' I said, 'Come on. What's better than this, right now, this moment?' And so we ran off to Las Vegas. Didn't tell a soul. We took a little shuttle plane, jumped in a cab, and didn't even stay the night. The cab driver was the witness."
Family time during the pandemic
With Jon Bon Jovi becoming a world-famous rockstar, many female fans were in shock and grief over the fact that he had gotten married. But when looking at his family today, we're sure that many of those fans have "forgiven" him.
On April 29, 1989, the couple married in Las Vegas. The couple now have four children Stephanie, 28, Jesse, 26, Jacob, 19, and Romeo, 17. And even though Jon and Dorothea's lives have been pretty different from most, they have always stuck together and put family first.
One of the secrets to their marriage is – according to Jon – that they grew up together and grown together.
"And we really like each other. We want to hang out." Jon Bon Jovi told People, with Dorothea adding, "I always said I was good at spotting potential too. I have a gift.
"We work hard at it, but we enjoy each other, and we never fell for the trappings of what celebrity can do, Jon Bon Jovi continued. "We've witnessed that happen over the years to people that were close to us and people that we knew from afar. It's just what I do; it's not who I am. I write songs. I happen to be very good at performing them. That's it."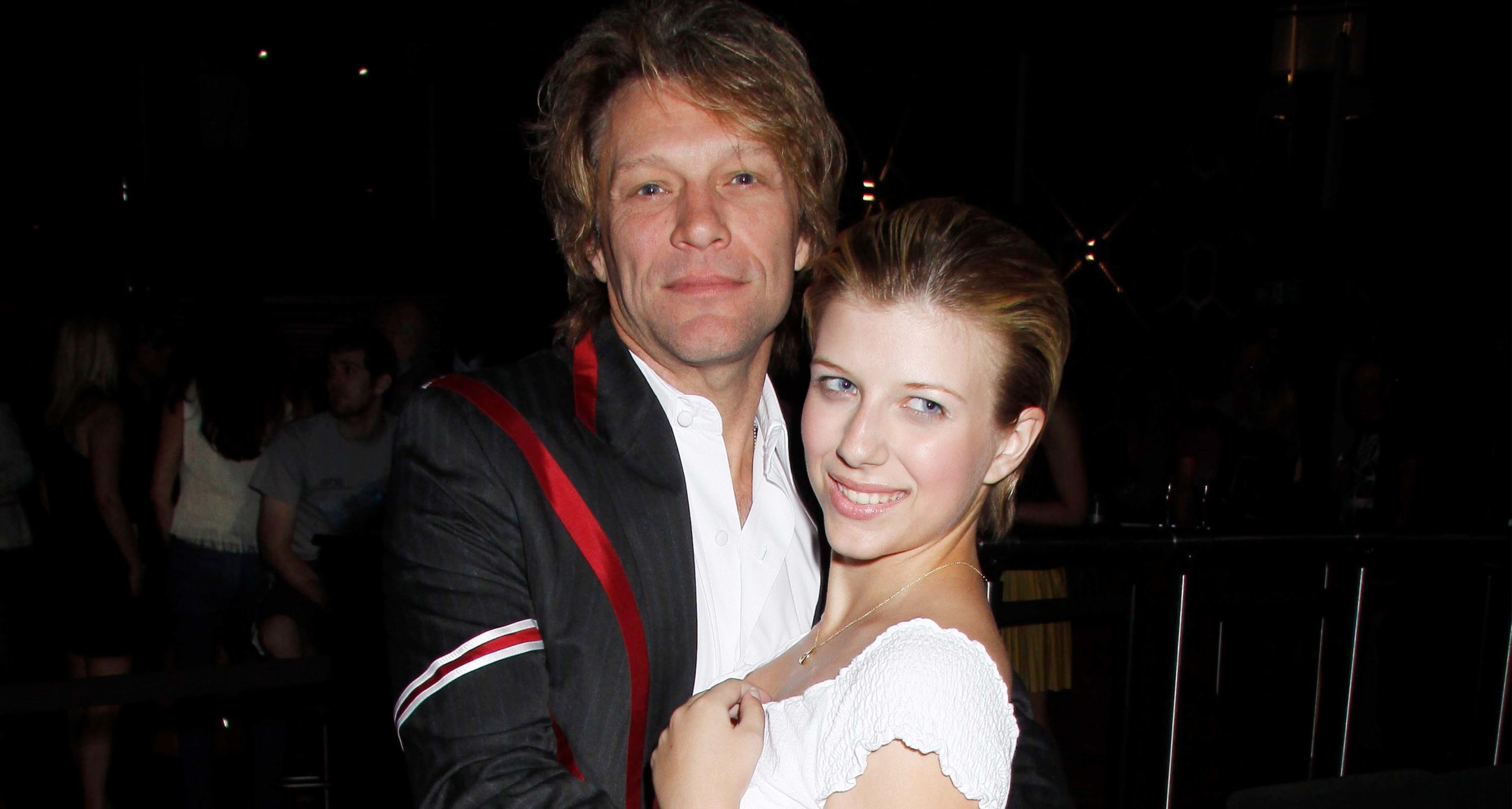 Jon Bon Jovi, his wife Dorothea, and their children decided to spend the pandemic together. The couple left their home in Manhattan and stayed at their house in New Jersey.
Jon Bon Jovi's daughter Stepanie Bongiovi – substance abuse
"I said, 'we've got to get out of town. We've got to get all the kids back.' For about a month, our whole family was intact," Bon Jovi told People. "We spent more time in that house than we have in over a decade. Then the big kids finally said, 'we're out,' and made a run for it," he said.
The family was together for quite a while. And it seems like Jon, his wife, and his children are doing great.
However, there was a time when they weren't, as his eldest daughter, Stephanie, was rushed to the hospital after taking a controlled substance.
In 2012, at the age of 19, Stephanie Bongiovi while studying at Hamilton College in Clinton, New York, she took a controlled substance and was rushed to the hospital.
For her family, it was a total shock. Luckily, Stephanie made it out alive.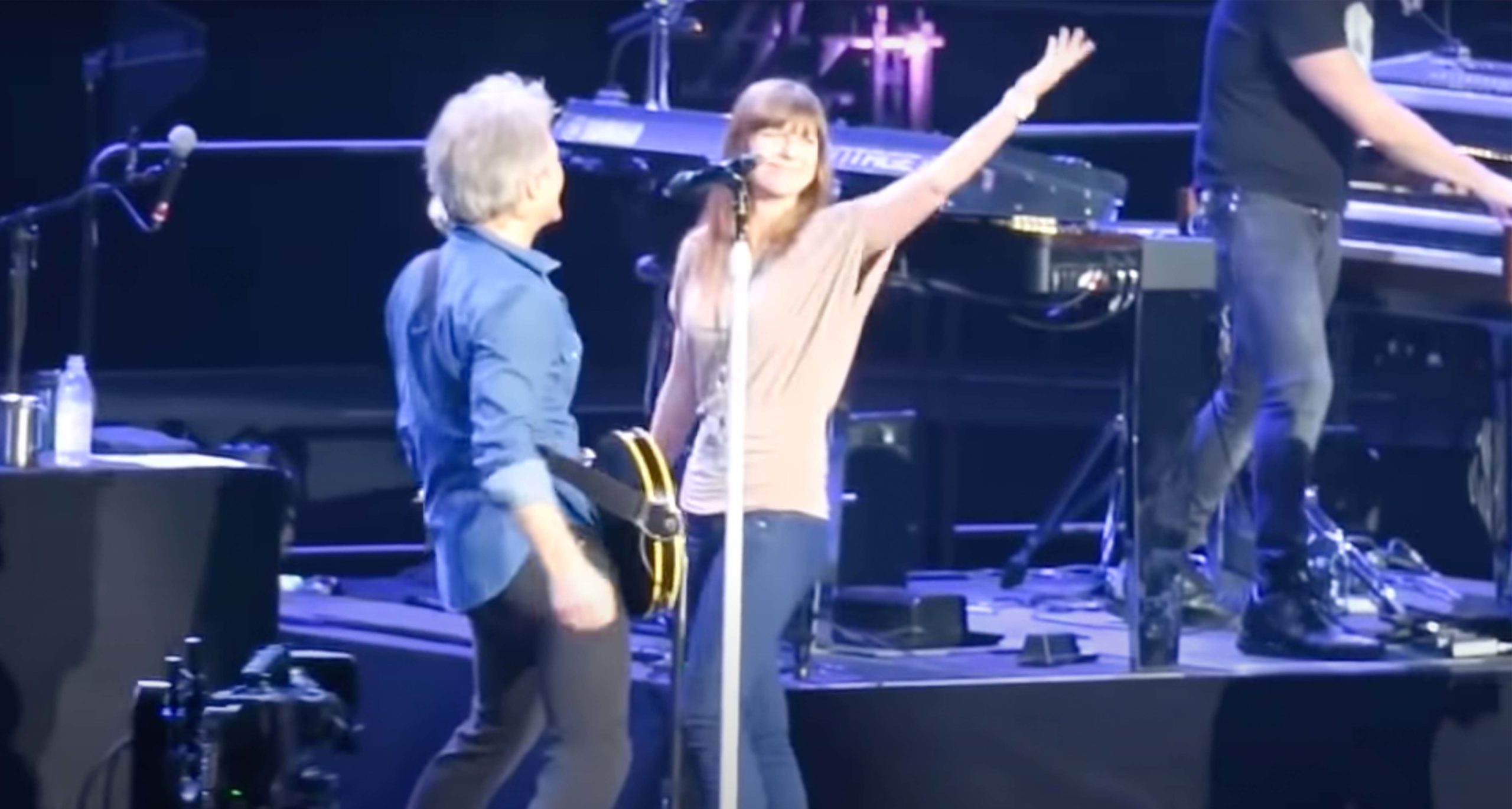 "It was horrible, a horrible moment. It was my worst moment as a father," Jon Bon Jovi – who wrote the song "I Got The Girl" about his eldest daughter in 2002 – told the Daily Mirror several months after the horrific incident.
The legendary rocker recalled getting the phone call in the middle of the night from his daughter, who called from a hospital near her upstate New York college.
Made it out alive – this is Stephanie today
"The first thing she said, 'I'm all right,' but then she said this is what happened," Bon Jovi said. "You wake up, you shake it off and put your shoes on and say, 'OK, I am on the way home.'"
Stephanie Bongiovi was lucky that night and made it out alive.
In 2017, she graduated from the New School in New York, and the same year, she went on stage as her father performed.
"Everybody's got a little girl in their life — their daughter, their girlfriend, their wife, their momma," Bon Jovi said when introducing the song. "But it all goes by so fast. And they start out as little bitty babies, and their future's looking bright. And I wrote this song for that little baby, who's now not such a little baby anymore."
Stephanie joined her father on stage as he played the song – "I Got The Girl" – which he wrote about her and danced with him.
According to Glamour Path, Stephanie is now pursuing a modeling career.
Jon Bon Jovi and his wife Dorothea have raised a wonderful family. We are so happy that they still are together today, after all these years, and that Stephanie managed to turn her life around.
Please, share this article if you also like Jon Bon Jovi!