Few actors in Hollywood have had a career like Kurt Russell. From his early days as a Disney child star to his classic '80s action movies to recent blockbusters, Russell has been a favorite of audiences for decades and is still going strong.
So movie fans everywhere wished him a happy birthday as the iconic movie star turned 70 the 17th of March.
In honor of his milestone birthday, look back at his extraordinary career and read the tributes from his family on his big day.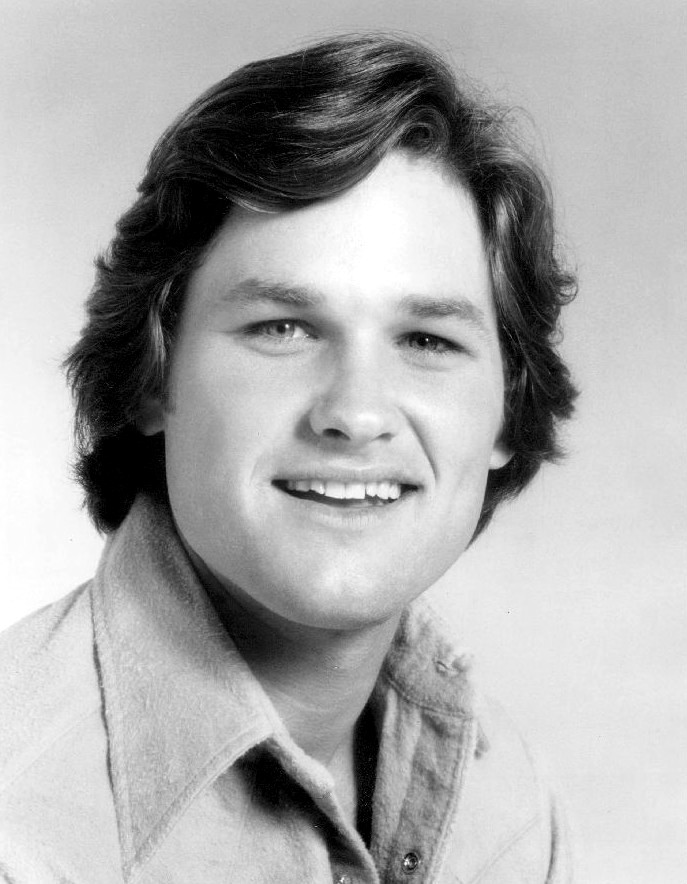 Early career and Disney
Russell was born March 17, 1951 in Springfield, Massachusetts, and began acting at a young age.
At age 12, he starred in the western TV series The Travels of Jaimie McPheeters, and soon signed a ten-year contract with Disney (eerily, he also became the "last words" of Walt Disney: he wrote "Kurt Russell" on a piece of paper right before dying in 1966.)
He quickly became one of the company's biggest stars of the decade, starring in films like The Horse in the Gray Flannel Suit, The Computer Wore Tennis Shoes and The Barefoot Executive, and later provided a voice in the animated film The Fox and the Hound.
Hollywood star & action hero
After his days as a young Disney star, Russell continued a rise to stardom as an adult. He was nominated for an Emmy Award for playing Elvis Presley in the 1980 TV film Elvis, directed by John Carpenter.
He had some of his most memorable roles in this decade. After starring in Robert Zemeckis' comedy Used Cars, he reunited with with John Carpenter for several classic action films.
His performance as Snake Plissken in the hit film Escape from New York and its sequel Escape from L.A. made him a major action star. He also worked with Carpenter on the cult favorite action comedy Big Trouble in Little China and the now-classic horror/sci-fi film The Thing.
He also received acclaim, and a Golden Globe nomination, for his performance in Mike Nichols' Silkwood.
A love story with Goldie Hawn
It was in this decade that he also met the love of his life, Goldie Hawn.
The couple began dating in 1984, and later co-starred in the 1984 film Swing Shift and the hit comedy Overboard in 1987.
While the two have never officially tied the knot, they've been going strong four nearly four decades.
"We have done just perfectly without marrying. I already feel devoted, and isn't that what marriage is supposed to do?" Goldie told Woman's Day in 2007.
Still going strong in Hollywood
Russell continued to star in films like Tango & Cash, Backdraft, Tombstone and Stargate throughout the late 80s and 90s.
More recently, he has appeared in hit blockbusters like Guardians of the Galaxy Vol. 2 and the Fast and the Furious franchise. He has appeared in three Quentin Tarantino films, including the Oscar-winning Once Upon a Time in Hollywood.
And a generation of younger viewers might know him as Santa Claus: he starred in Netflix's holiday film The Christmas Chronicles, and its sequel, which co-starred Goldie Hawn as Mrs. Claus.
A happy 70th birthday
Kurt Russell turned 70 on March 17, and many fans and colleagues wished him a very happy birthday.
And of course, the most touching tributes came from his family.
Goldie Hawn wished her longtime partner a very happy birthday on Instagram: "No, we never got married but one thing that continues to grow is our love," Hawn wrote. "You're a wild one, brilliant, lovable, childlike, perfectly maddening, a father supreme and deeply funny!"
"I can't imagine my life without you at any age, Kurt Russell. You're the catch. And you're all mine."
Hawn's daughter, actress Kate Hudson, also wrote a lengthy tribute to her "dad," along with a throwback photo of her as a kid with Russell & Hawn.
"He gave me the gift of confidence instilling a knowingness in me that I deserved everything I worked for and I knew that he'd always have my back in whatever challenges may lay ahead," Hudson wrote. "When you have a dad who gives you permission to be confident you live courageously."
Happy birthday, Kurt Russell! A great actor and great family man, too. Wishing him continued success and great years ahead!
Share this story if you love Kurt Russell!