Larry David became what some would call "The King of Comedy" through writing the sitcom Seinfeld with Jerry Seinfeld.
The actor and comedian had massive critical and commercial success with the show, making him a multimillionaire. In recent years, his show Curb Your Enthusiasm has also been a big success story, only further enhancing his brand.
Outside of the spotlight, Larry lives a modest life. He has two children, and married his second wife, Ashley Underwood, just two years ago. She's reportedly 38 years younger than him, but as we have seen in the past, true love is hardly determined by age.
So how did Larry David rise to fame in the first place? And who is his wife, Ashley? Here's all you need to know …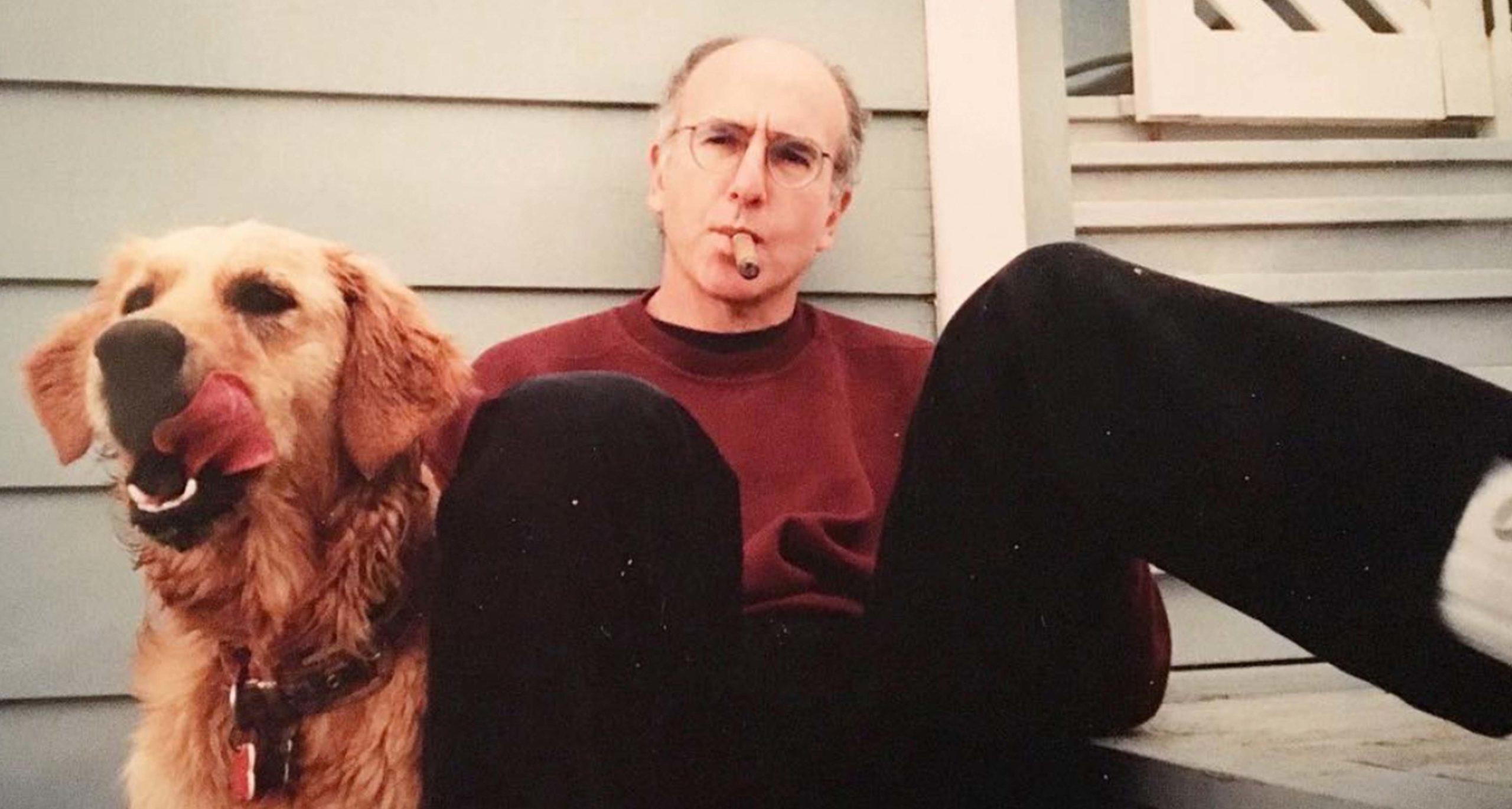 Larry David was born on July 2, 1947, in Brooklyn, New York. His mother worked for the Bureau of Child Guidance, and his father in the clothing business. Davis grew up in the area of Sheepshead Bay in Brooklyn, living right under the Belt Parkway.
Larry David – childhood, school
The four buildings became his "little universe," where he had all his friends. As he recalled in an interview with NPR, it was a happy childhood.
"We played sports all the time, walked to school, came home from school, played ball. In the winter we'd play basketball in freezing temperatures and – every possible – we would invent games. And not too many girls in my life, I must say, though," David said.
As of today, David is considered a great comedian and comedic writer, not least because of the massive success of Seinfeld and Curb Your Enthusiasm. When he was young, though, he didn't feel like he had any particular talent for comedy. In fact, he didn't believe he was especially funny at all.
It wasn't until he went to college that things changed. He says a new environment at the University of Maryland, with new friends from different places, unleashed something inside of him. Just what that thing was, mind, he can't put his finger on.
"Just whatever it was in my head," he explained. "It was bleak. I don't remember having any ambitions, any goals, any dreams. It was always, how am I going to get by? What am I going to do? But I didn't really – to be honest – I didn't really give it much thought.
"Even in college, I didn't give it much thought. I was having fun in college. And basically when people asked me what I was going to do I just said, oh, something will turn up. What that was, I had no idea."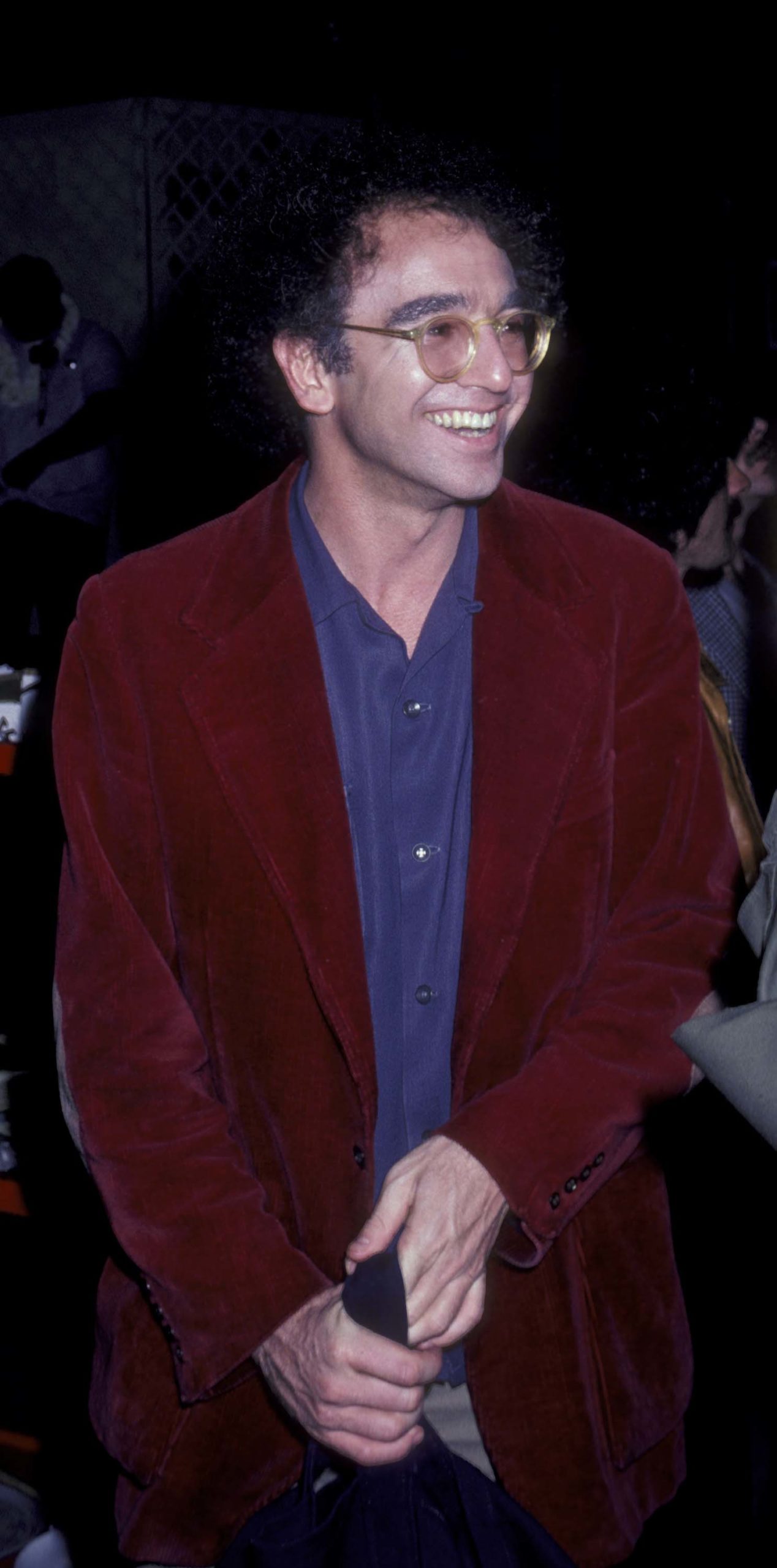 Larry loved having fun with his friends, and they enjoyed his company in turn. He graduated from the University of Maryland with a degree in history and moved back to New York, where he found a job at a bra company.
Beginning of comedy career
It was just one of many biographical anecdotes that later ended up in Seinfeld. His mother had reportedly wanted him to work in a post office – just like the character Newman – as it was a secure job.
Indeed, his mother didn't like the idea of him moving into show business.
As mentioned, Larry's friends, meanwhile, thought he was hilarious. His friend's wife told him that he should try doing standup comedy, which he says he had never thought of before.
So it was that Larry went to the comedy club The Improvisation. During his first visit, he realized that he might be able to pull this comedy thing off.
As per reports, he went straight up to the owner, who declined giving him the chance to get up on stage. Instead, Larry would have to go through an audition first, and so he began working on his material.
"So thank God he said no because had he said yes and I had gone up, it would have been a disaster. I may never walked up on a stage again for the rest of my life. But I started to put an act together. And then I went down to the Village to a place called Gerde's Folk City. And I did – I got on stage for the first time," he recalled.
"A week later I went to Gil Hodges bowling alley in Brooklyn and got on stage for the second time. And then for the third time, I went to Catch A Rising Star and I passed the audition and then I started working out of Catch A Rising Star."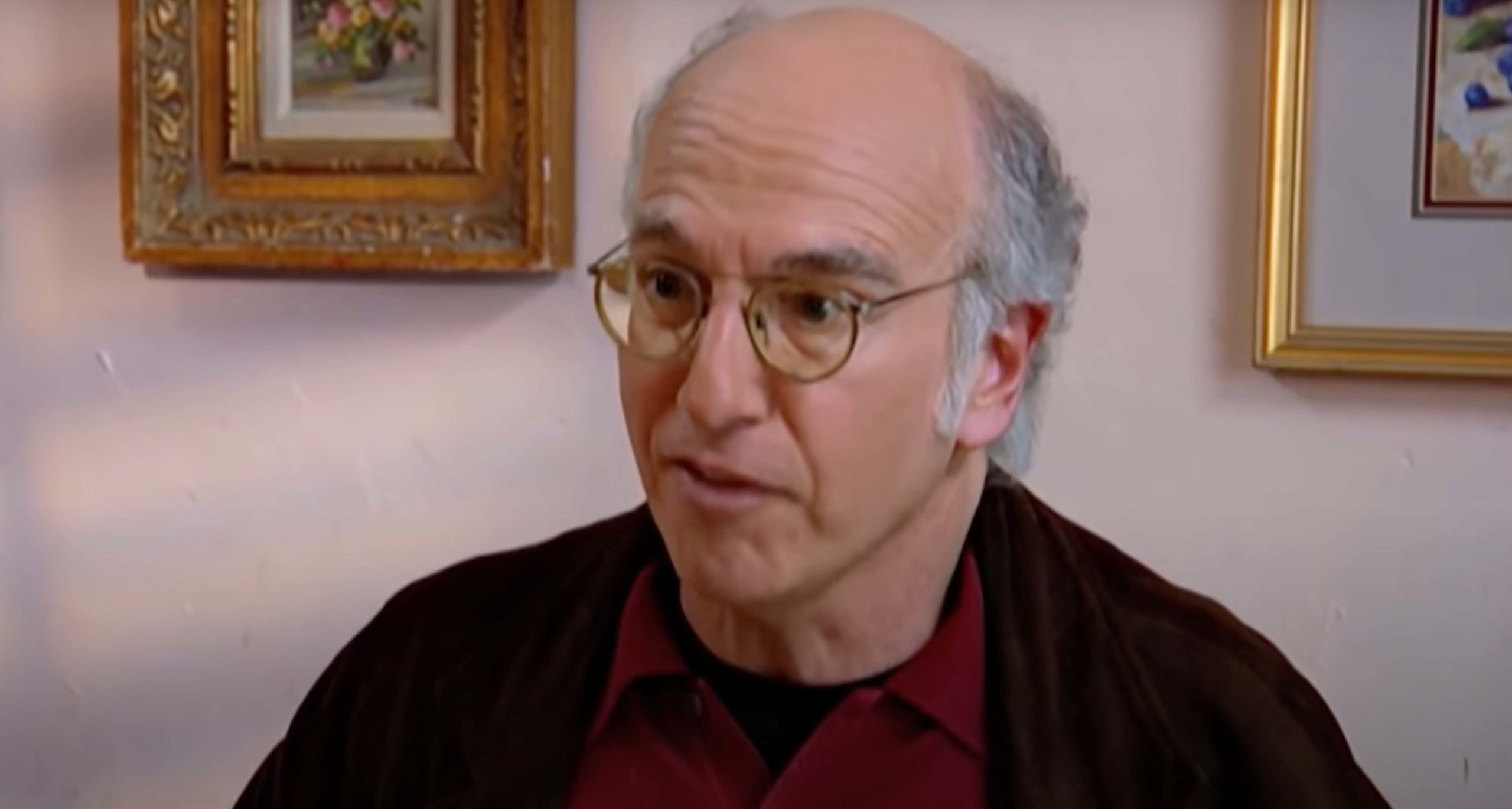 While doing standup, Larry met many people in the business doing likeminded work. One of those was Jerry Seinfeld, a comedian who had gotten national exposure through performances on several live talk shows.
Larry David – how he and Jerry Seinfeld created 'Seinfeld'
Jerry built a name for himself in comedy, and Larry went into writing. He worked as a writer on the ABC television sketch comedy series Fridays in the early 1980s – where he also performed – and for Saturday Night Live in 1984 and 1985.
Three years later, David and Seinfeld would team up to make a new sitcom for NBC. The result was Seinfeld, and it was a smash hit.
"We were in a grocery store and talking about the different products on the shelves. And we were making each other laugh," Larry said of the moment he and Jerry Seinfeld came up with the show.
"Then we both realized that this is the kind of dialogue we never really heard on television, or even movies, for that matter. So that was sort of the basis — that was just the way we communicated and the things that we talked about."
Now, Seinfeld has often been described as "a series about nothing." However, according to Jerry Seinfeld himself, that angle was made up by the press.
In 1993, David won two Emmy's for Outstanding Individual Achievement in Writing in a Comedy Series and Outstanding Comedy Series for Seinfeld. The show – starring Jerry Seinfeld as himself, Jason Alexander as George, Julia Louis-Dreyfus as Elaine, and Michael Richards as Kramer, among others – became a massive hit among viewers.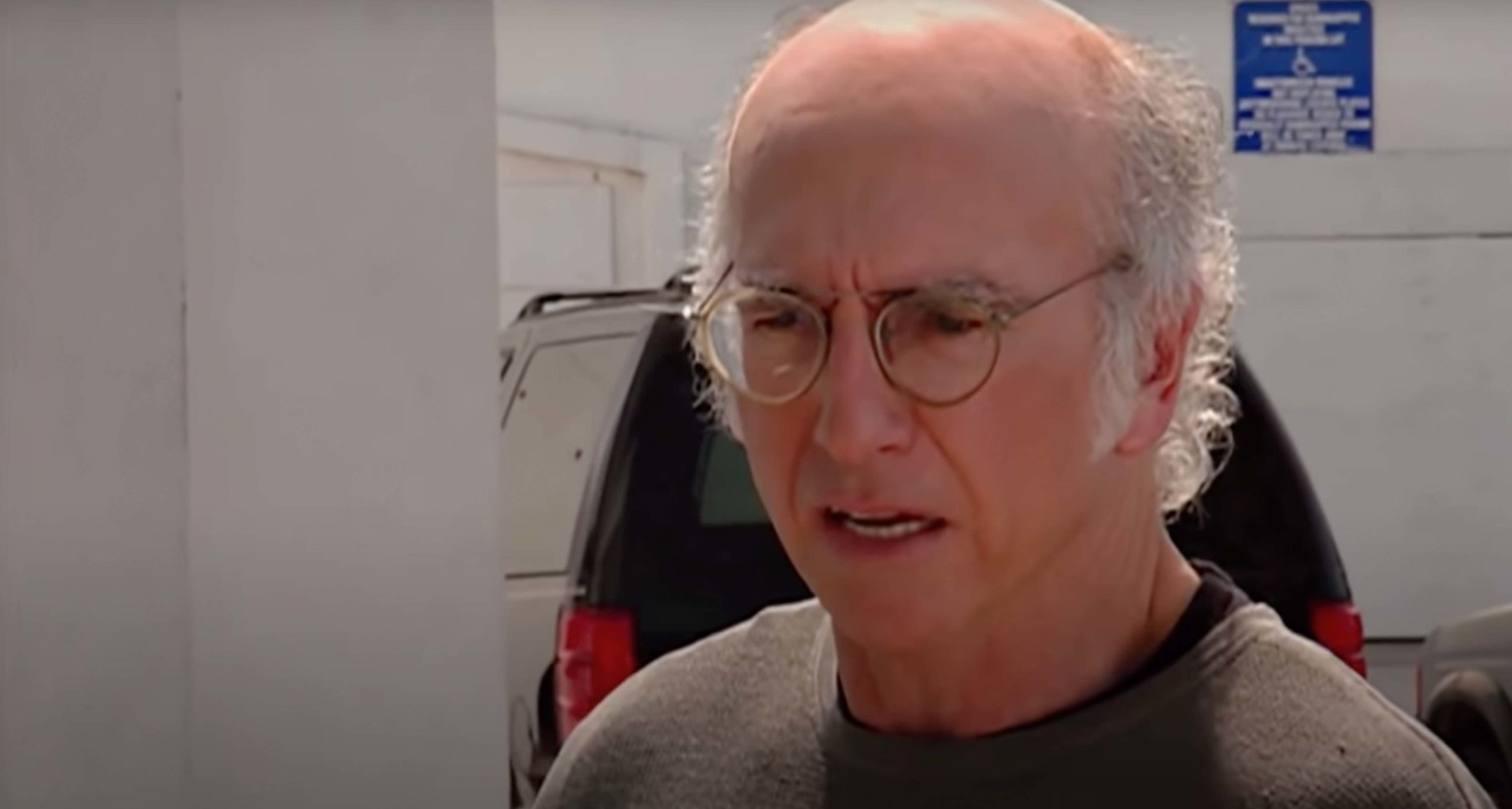 It made Larry David a lot of money, but more importantly recognition for his talent as a comedian and writer.
'Curb Your Enthusiasm'
"The only change I can really see is that I don't have to shop for pants in stores anymore," he told Laugh Factory Magazine in 1994.
"I can just call up and they'll bring the pants right over to my house. That's no small thing. Trying on pants is one of the most humiliating things a man can suffer that doesn't involve a woman."
He was on the show as head writer for seven seasons, and left in 1996 to write and direct the film Sour Grapes. Seinfeld ended in 1998 after 172 episodes. Two years later, Larry would be back writing for television, though this time he also starred in the show he wrote.
The sitcom Curb Your Enthusiasm was released in 2000, featuring Larry David as himself. It became a sort of a 'mockumentary'. As opposed to Seinfeld, the scenes are improvised.
As per reports, the actors who star on the show are given an outline, and the dialogue is pretty much improvised from there. David himself mostly improvises.
"It's completely different. I have total freedom on "Curb" to kind of say and do anything I want every – I can follow every impulse that I have. And I don't – I'm allowed to interject when other people are talking," Larry explained.
"I'm kind of writing the scene as we're doing it. But this play is a different animal. You have lines. There are cues that are very important. The whole – if you just screw up one line the whole – you're off track. And, you know, it's hard to get back on. Yeah, you have to abide by the script. And the other actors don't like it if you get off of it either."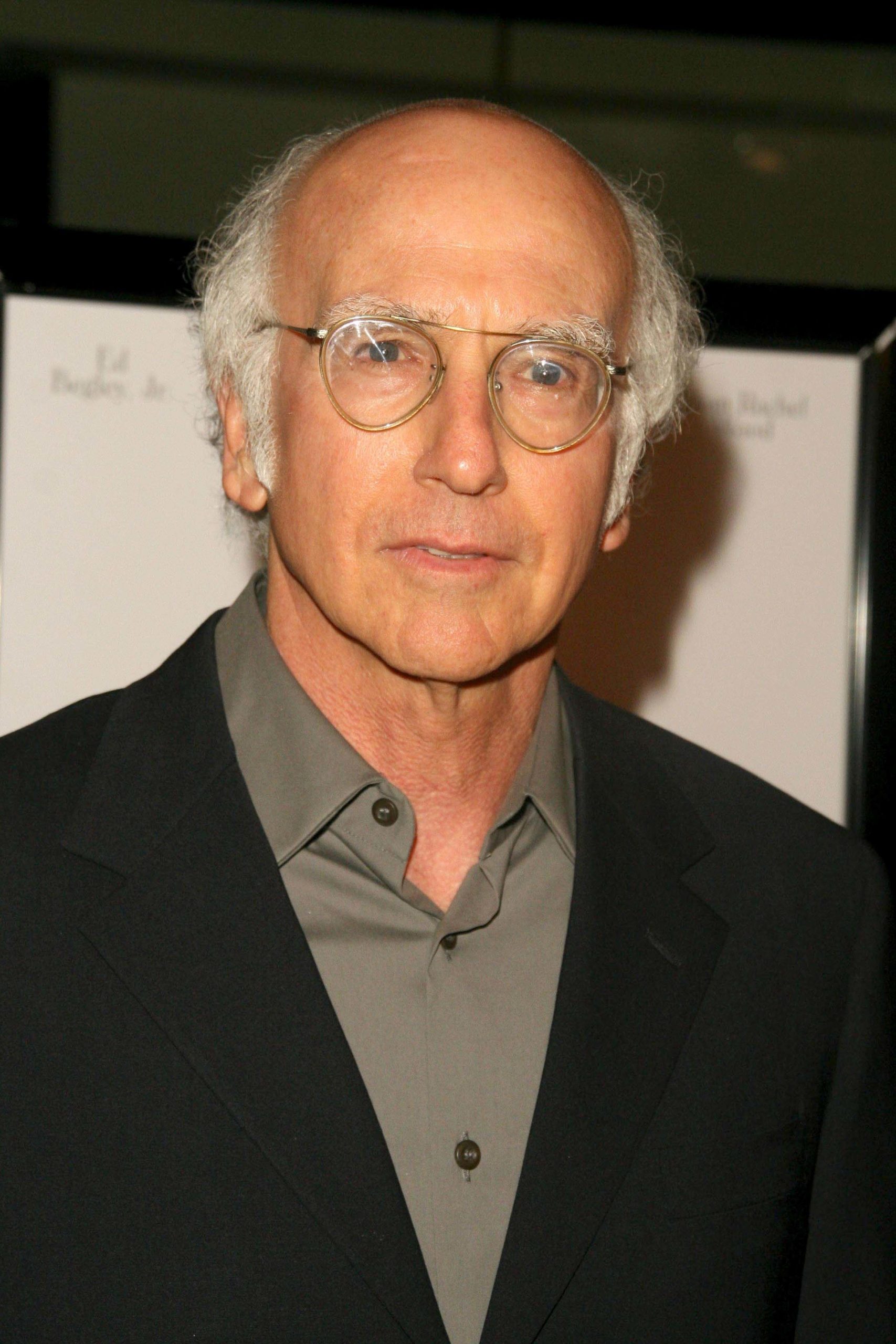 Today, Curb Your Enthusiasm has been on the air for 11 seasons. Some months ago, Larry confirmed it would be back for a 12th. Like Seinfeld, Curb Your Enthusiasm has become a big success, earning David five Emmy nominations.
Larry David – family, wife, children, net worth
Not only has he become one of the most popular guys in Hollywood, but Larry's also made his fair share of money. According to Celebrity Net Worth, the writer and actor has a net worth of around $400 million.
But besides becoming one of the most talented and funny writers in the television business, David has also created a loving family.
He and Laurie David married in 1993 and had two children. Their first daughter, Cazzie, was born in 1994. Their second daughter, Romy, arrived two years later.
By all accounts, Larry and Laurie enjoyed some wonderful years together, and she had a significant impact on his work. He even based his onscreen wife in Curb Your Enthusiasm, played by Cheryl Hines, on Laurie.
In 2007, Larry and his wife divorced. It wasn't a bitter divorce, and the famous television writer seemed to take it in his stride. In a funny interview with Rolling Stone, Larry said that it makes perfect sense that no woman would be interested in him, as he is just a "bald guy."
Moreover, David stated that he would never get married again.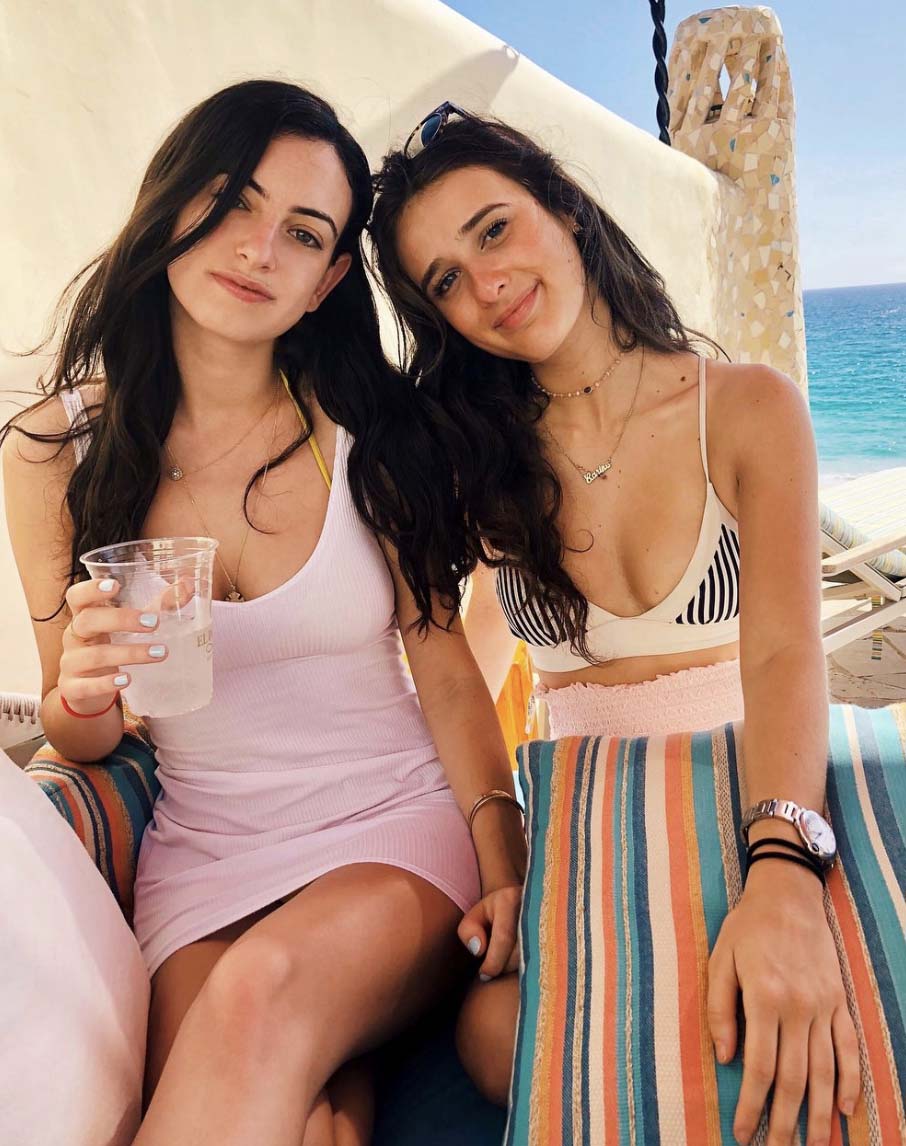 "It would be a silly thing to do. Why would I do it? Why would I want that contract?" he said in 2011.
"Sometimes I think I'm a terrible father"
"I already have kids. The best situation is being a single parent. The best part about is that you get time off, too, because the kids are with their mom, so it's the best of both worlds. There's a lot to be said for it. You get married, you have kids – you should plan this from the beginning. We're going to have these kids, then we'll get divorced when they're four. All right, six."
After the split with Laurie, Larry focused on his television series. Whilst being a single dad can be tricky Larry said the split was "the best situation."
"The best part about [it] is that you get time off too… because the kids are with their mom, so it's the best of both worlds," he told Rolling Stone. "There's a lot to be said for it."
A year earlier, in an interview with The Guardian, Larry explained that he often ponders whether he is a good father or not.
"Sometimes I think I'm a terrible father. I don't really have a spine. In my physical make-up ― you won't find one in my X-ray. I have trouble saying no to people, so anything a kid would ask, I'll just say yes to," he said.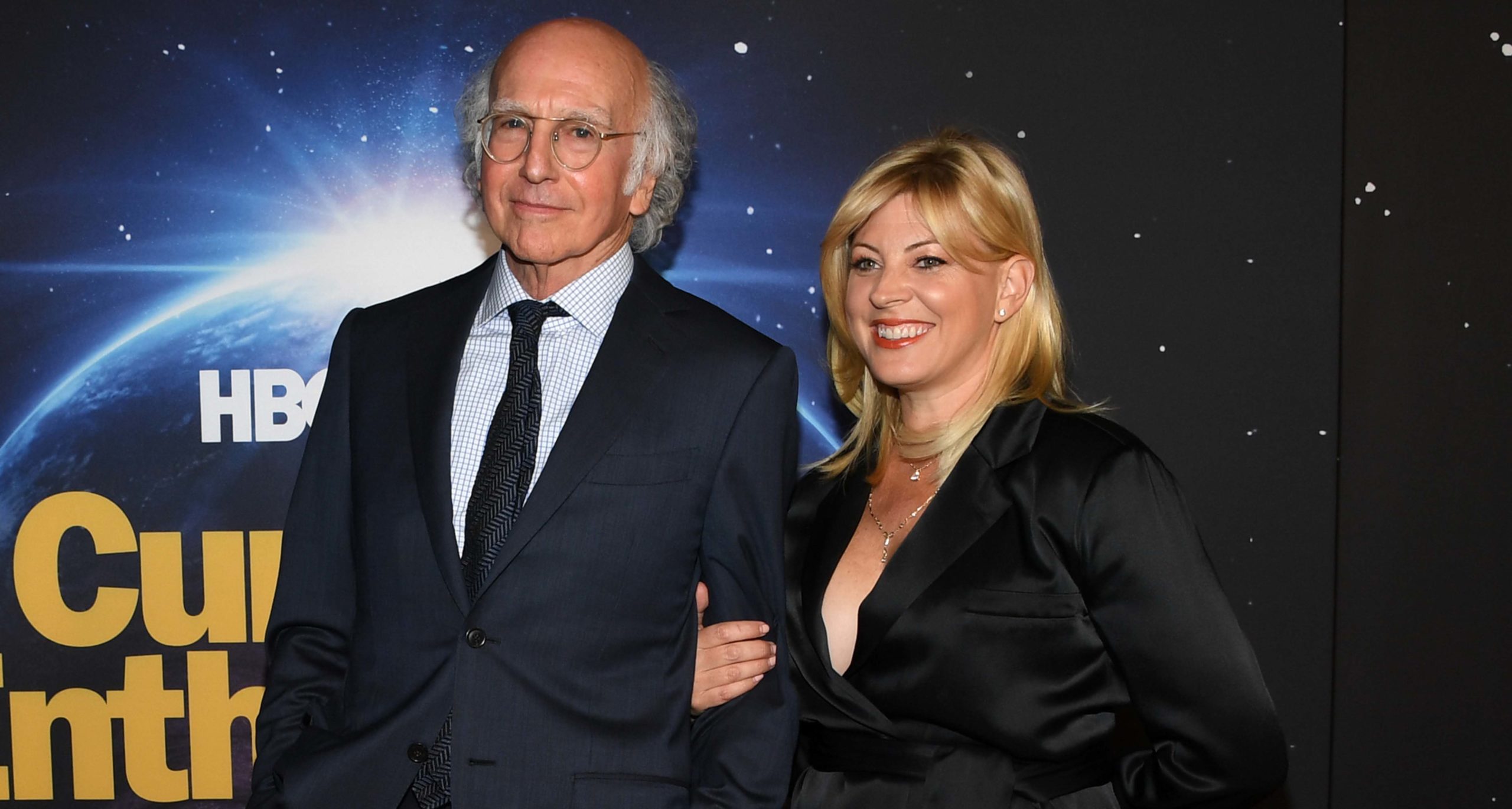 As stated, Larry had declared that he would never get married again after Laurie. Time, though, has proven him wrong.
Who is Larry David's wife Ashley Underwood?
In 2020, the 74-year-old married Ashley Underwood in a small ceremony in Southern California. Underwood – 38 years younger than her husband – worked as a producer on the Sacha Baron Cohen satirical series Who Is America. It was at Cohen's birthday party in 2017 that Ashley and Larry met for the first time.
"We were seated next to each other, I think with that in mind," David recalled in an interview with The New York Times.
"Much to her surprise, I left before dessert. I was doing so well, banter-wise, I didn't want to risk staying too long and blowing the good impression."
In 2019, Ashley moved into David's home in the Pacific Palisades area of Los Angeles, California. They stayed together during the Covid-19 pandemic alongside his daughter Cazzie. That proved to be a good test of their growing love for one another.
"There's not a moment in the day when there isn't friction between at least two of us," Larry said.
"Then when that gets resolved, two others are at each other's throats, and it's invariably about dishes. 'You didn't do the dishes!' Or 'You didn't help with the dishes!'
He added: "And I'll catch her. I'll walk into the room, and she'll instantly click off the TV."
Larry David has given us many laughs over the years, and his family is truly adorable!
Please, share this article if you also enjoy watching comedy shows on television!