Madonna has done it all. From being a small-town girl in Michigan, she quickly rose to fame, turning into one of the biggest pop stars in the world.
Still to this day, the 62-year-old is in the game, releasing music and giving the world new tracks to dance to. Not only that, but she's also started dating someone new in 27-year-old Ahlamalik Williams.
So who is this new boyfriend? This is the story of Madonna – and how a tour changed her relationship status in a rather unconventional way.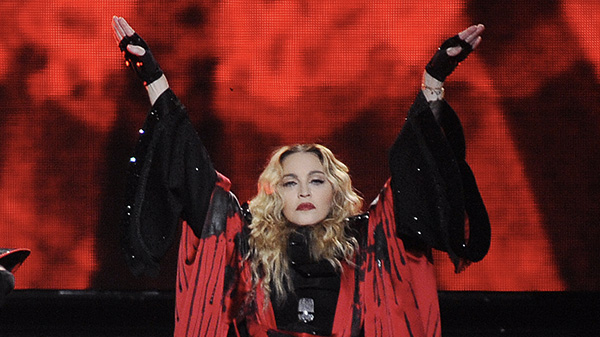 Madonna Louise Ciccone was born Aug 16, 1958 in Bay City, Michigan. Her father, Silvio Ciccone, was an engineer, while her mother, Madonna Fortin, was a former dancer and x-ray technician.
Madonna – childhood
Madonna grew up in Pontiac, Michigan, on the outskirts of Detroit. She was the middle child – the third of six children – and early on she learned how to make the most of it. Being a middle child was somewhat like a competition for Madonna, and it was precisely that which helped her later in life.
"Coming from a big family had something to do with it," Madonna said on wanting to leave the city. "The sort of competitiveness you have and past tensions, you don't want hand down clothes, you want to stand out and be treated special."
When Madonna was only six years of age, tragedy struck her family. Her mother was diagnosed with breast cancer, but because of her being pregnant with Madonna's youngest sister, they had to delay treatment until she gave birth.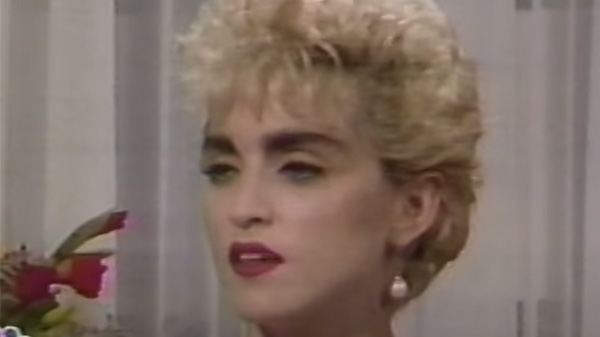 By the time she did, the cancer had already spread and it was too late. Madonna's mother passed away, age 30. As it would be for any child, her loss was a devastating one.
"She was beautiful and very loving to her children, very children oriented," Madonna said.
Moving to New York
Even though she was only six at the time, she turned the grief into some sort of fuel for her life.
"I think It had a lot to do with me saying 'look, I'm going to be really strong. I'm going to take care of myself'," Madonna explained. "I think I have vulnerability but strength also, and strength often times overpowers the weaknesses."
Madonna was a great student. She achieved A's in most of her subjects, and well known for being a great cheerleader and dancer. All of Madonna's siblings took singing lessons, but she preferred dancing. It was her passion, and she would soon pursue it as a career.
Being the great dancer she was, Madonna's talents attracted the interest of University of Michigan, where she was offered a full scholarship on their dance program. During her undergraduate term, she was awarded another scholarship to go to the Alvin Ailey American Dance Theater in New York City, which she accepted.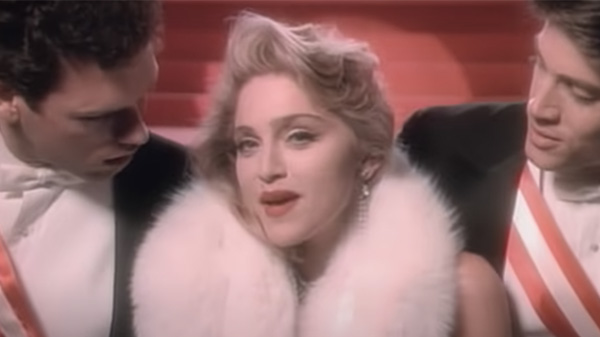 As thing turned out, she wouldn't return to Michigan. In 1978, she performed with choreographer Pearl Lang. He absolutely loved her, and urged her to move to New York.
Madonna – dancing career
Madonna took his advice, dropped out of college after only two years, and moved to "The Big Apple" in pursuit of her dance career.
New York City is a place where many dreams have been fulfilled. But it can also be a city where many dreams fade away.
For Madonna, one could say it was a bit of both. Sure, she did some dancing, performing at The American Dance Center, but in order to pay the rent, she had to take other jobs. She worked as both a waitress at the Russian Tea Room and even a nude model. Recalling her first impressions of New York, she said: "I felt like I plugged my finger into an electric socket."
Today, we know Madonna to be a legendary dancer. But when did she start singing? Well, in the late 1970's, she dated Dan Gilroy, who would introduce her to the world of music on a more serious level.
Following a short stint as a showgirl in France, Madonna became the drummer in his band back in New York, and later the lead singer. She'd feature in several other bands, including Madonna & The Sky and The Millionaires, before she decided to go solo.
Her "punky-years" were over, and now she turned her attentions towards pop music.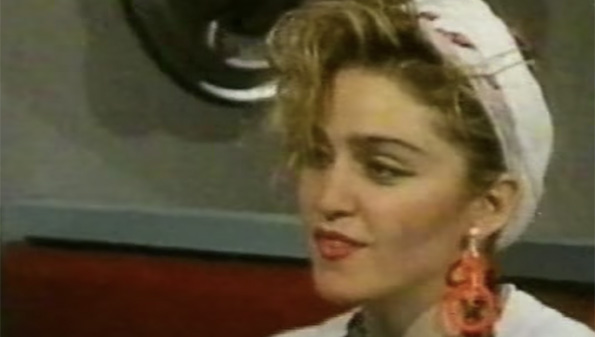 In hindsight, that appears to have been a great decision indeed.
Madonna – singing career
Madonna played her first solo show at the iconic nightclub, Danceteria.
"It wasn't until I really decided to switch into being a musician and a songwriter, and I moved to the Lower East Side, that I started meeting artists like Keith Haring and Jean-Michel Basquiat and Andy Warhol," she said in a 2015 interview.
"While I felt we all fed off each other's energy and we were all inspired by each other and jealous of each other, collaborating with each other, I had no idea then what their place in the world would be now. But not my own, either. So we were just artists having fun, happy that anyone was interested in our work."
New York at the time was a multicultural melange, and for Madonna it meant being influenced by many different things. She was constantly listening to salsa and merengue, and in one way, you can really feel the electric New York City nightlife in many of her songs.
Being an artist also entailed hanging out with many celebrities at the time. New York was a friendly place, but also terrifying.
"I had never seen homeless people before. It was crazy and New York was crazy then," Madonna said. "It was so different than it is now. I was a dancer for a while. I was broke."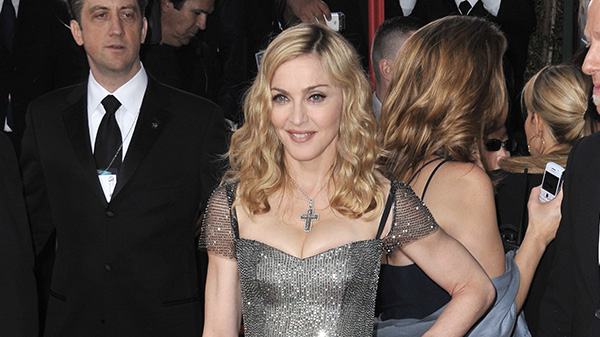 In 1981, Madonna hired a new manager, and within two years, she was ready to drop her debut album as a singer. The self-titled album Madonna was released in 1983, including the hit Everybody.
Madonna became a star virtually overnight.
"Madonna" and "Like A Virgin"
The album was successful, and slowly but surely, people all over the country started recognizing Madonna for her beautiful voice and sense of fashion. She was invited to make an appearance on Dick Clark's American Bandstand in 1984, which produced what would be reflected upon as a classic Madonna moment.
While on the show, she was asked about her ambitions regarding music, to which she answered: "To rule the world".
"I may have been insecure, I may have felt like a nobody, but I knew I had to do something," Madonna told The Guardian on the classic quote. "If I was going to make something out of my life, I had to, you know, hurl myself into the dark space, go down the road less travelled. Otherwise, why live?"
Madonna shot to immediate stardom, and it startled her. But the fact that she wanted "to rule the world" would soon be realized as a relative understatement.
Just 18 months after her debut album was released, Madonna dropped her second album, Like A Virgin. By now, she really was on her way to actually ruling the world.
With songs such as Material Girl, Like A Virgin and bouncy dance song Angel, Madonna sold 3.5 million copies in 14 weeks in the U.S. alone.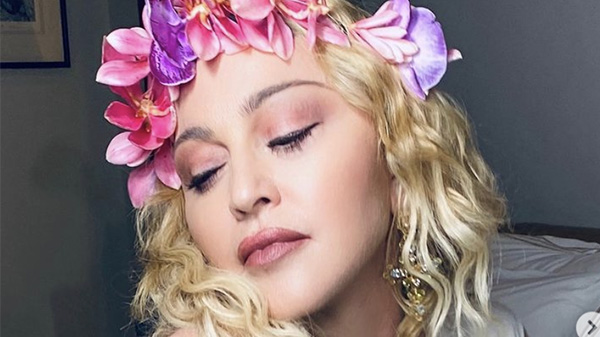 The title song Like A Virgin became a smash-hit, going to No. 1 on the Billboard Chart and selling platinum within four weeks.
Top of the charts
It would become Madonna's biggest pop hit of all-time, and it remained at the top of the charts for six weeks. Material Girl and Angel also became big hits, with both reaching the Top 5 in the charts. The video for Material Girl was actually a tribute to Marilyn Monroe's performance in the film Gentlemen Prefer Blondes (1953).
"I loved Carole Lombard and Judy Holliday and Marilyn Monroe," Madonna said. "They were all incredibly funny and I saw myself in them. My girlishness, my knowingness and my innocence."
Madonna had achieved her dreams, but there was plenty more was to come. The 1980's were a hectic time for the now-worldwide-known superstar.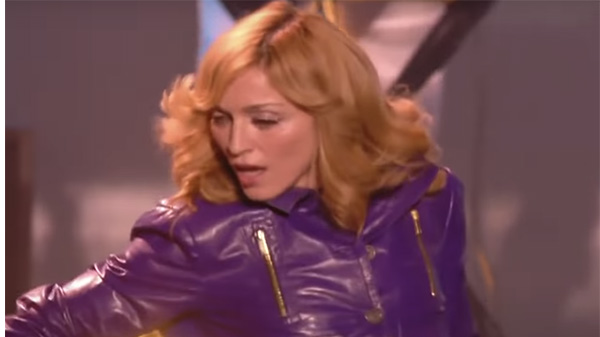 Madonna starred in her first feature film, Desperately Seeking Susan (1985), and performed the soundtrack's single Into the Groove, which reached No. 1 on the US. dance charts. The same year, she also released the single Crazy For You, which also rose to the top of the charts.
World's biggest pop star
Madonna then embarked on "The Virgin Tour", releasing four more top albums and starring in several films. Of course, becoming a huge star wasn't a walk in the park.
"It took my breath away," she told The Guardian.
"I remember the first concert I did on the Virgin tour, in Seattle, when everything became big and I had no way of being prepared for it. It literally sucked the life out of me, sucked the air out of my lungs when I walked on stage. I sort of had an out-of-body experience. Not a bad feeling, not an out-of-control feeling, but an otherworldly feeling that nothing could prepare you for. I mean, eventually you get used to it."
So how did a small-town girl from Michigan become a certified star?
"I think a lot of it had to do about imagination and the great desire and need to get out of that small town and go somewhere and be somebody," Madonna explained. "Because you feel like 'I'm missing something'."
In 1985, Madonna married Sean Penn, only for the couple to split four years later. She later tied knot with British director Guy Ritchie in 2000, and that same year they welcomed son, Rocco John Ritchie. Rocco was Madonna's second child, with the superstar having already given birth to a daughter, Lourdes Maria Ciccone Leon, whom she had with her then-personal trainer, Carlos Leon.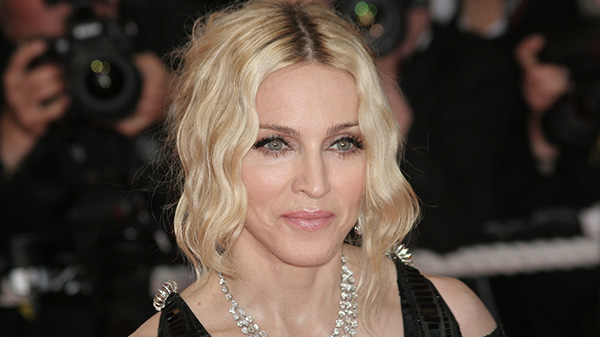 Madonna and Ritchie split in 2008. That same year, she adopted another son, David Banda, from Malawi, sparking some degree of controversy. Critics accused Madonna of using her wealth to fast-track the adoption process in her favor, though she denied it.
Madonna – family
To this day, Madonna is still one of the world's biggest pop stars, having released a staggering 14 studio albums, five live albums and a huge amount of amazing music videos, tours, stage clothes and, of course, hit songs such as Vogue, Take a Bow, Music, Frozen and the Don McLean cover of American Pie.
Madonna's still making music, giving her fans all she can, but of late, her love life seem to be on everyone's lips.
On New Years Eve, 2020, it was made official that Madonna was in a relationship with 27-year-old dancer Ahlamalik "Malik" Williams. He then joined "The Material Girl" and her children on a private island vacation. Williams' is only two years older than Madonna's eldest child, but as we all know, age is just a number.
So who is Ahlamalik Williams, and how did they meet? Well, the truth is that they've known each other for half a decade.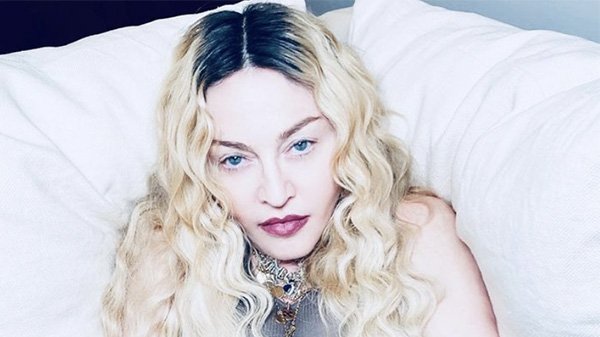 Ahlamalik Williams was born and raised in Sacramento, California and has two siblings.
Madonna – Ahlamalik Williams
According to the Daily Mail, he went to Monterrey Trail High School near Sacramento. As a young child, he was obsessed with dancing.
"The first dancer to inspire me was my father," he said in a 2014 interview. "Growing up, I was introduced to plenty of dancers who have influenced me such as Poppin John, Alonzo "Turf" Jones, Michael Jackson, Usher and Les Twins."
Williams moved to Las Vegas to work as a street performer, before later performing in Cirque de Soleil's Michael Jackson: One show.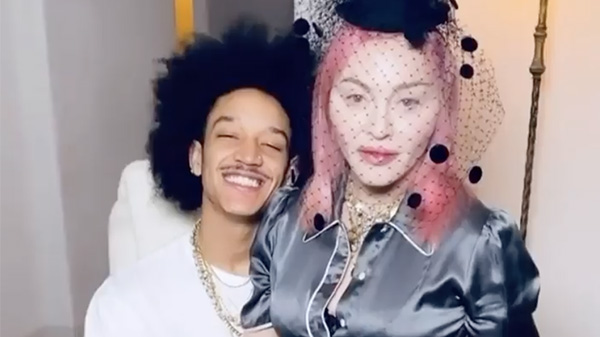 "This show requires a high amount of energy from beginning to end," he explained. "Everyday, about 30 minutes before the show, we are required to warm up. To stay in shape, I keep my earphones in all day and practice when I can, especially after shows each day. Dancing is 24/7 for me."
Meeting Madonna
Ahlamalik and Madonna have been dating since the summer of 2019, according to several news outlets. The two first met during her Rebel Heart Tour in 2015, and he's been a part of her life since then. In 2016, he also appeared in a documentary about the Rebel Heart tour and starred in two of her music videos (uncredited), according to IMDB.
In 2017, he also shared a post on Instagram, wishing Madonna a happy birthday.
Naturally, Madonna's relationship with boyfriend Ahlamalik hasn't been praised by everyone.
Controversial relationship?
In December of 2019, Wendy Williams hit out at Madonna, saying that it is OK to "age gracefully".
"He is three years older than her daughter, Lourdes. They're all on the same vacation, and there's old grandma booed up with a 25-year-old," Wendy Williams said. "You know what, she's become that old lady that I feel bad for. Because, I don't think she understands that it's ok to grow older gracefully. Like, we do stuff, we go through stuff. If a 26-year-old girl is lucky, she'll live to be 61 like you, Madonna. It's ok!"
In 2012, Madonna spoke to Billboard about dating a younger man. At the time, she was romantically involved with 24-year-old dancer Brahim Zaibat.
"I didn't write down on a piece of paper, I'm now going to have a relationship with a younger man," she said. "You see, that's the romantic in me. I just met someone that I cared for. This happens to be his age, I don't want to live life on my own. I love being a mother, but I need a partner in life."
Madonna and Ahlamalik are frequently seen on each other's Instagram pages. He now has over 80,000 followers, but not just because he's dating one of the world's biggest pop star.
Ahlamalik Williams – career
Ahlamalik shares videos of his complex and advanced dance routines, which has drawn a lot of positive attention.
"Blessed to be able to send a powerful message to change the world through art," he wrote in a recent Instagram post.
Being in a serious relationships also comes with meeting the parents. And Madonna has met his.
In late December of 2019, TMZ reported that the pop star had met with Williams' parents. His father Drue says they loved her.
The Williams family was invited to one of Madonna's Ceasar's Palace shows, where her personal chef cooked them dinner. She later invited them to join her at her shows in London and France as well.
"Love has no age." William's father Drue said. "My son is livin' la Vida Loca, and I'm just happy for him."
Madonna is truly one of the biggest pop stars ever and we will never stop playing or dancing to her music.
Please, share this story with friends and family on Facebook if you also love Madonna!