Simon Cowell has become a multi-millionaire following his much-followed work in the entertainment and music business. But he's also a capable father to his son Eric and loving partner to girlfriend Lauren Silverman.
But how did the couple meet? Who is Lauren Silverman? Here's all you need to know!
Simon Cowell was a very successful music label executive before rising to fame through his work as a judge on several talent shows, including X Factor and America's Got Talent. He didn't make it to the top straight away, however, and the first 30 years of his life were pretty tough.
Simon Cowell – dating history
Over the years, Cowell's been what some would call a ladies man as well. He had several relationships before settling down a couple of years ago with now-partner and mother to his 6-year-old son Eric, Lauren Silverman.
At the time Simon and Lauren got together – and welcomed their son – both had landed themselves in a sort of a trickjy situation. It wasn't easy in the beginning, but today the Cowell family is living happily together.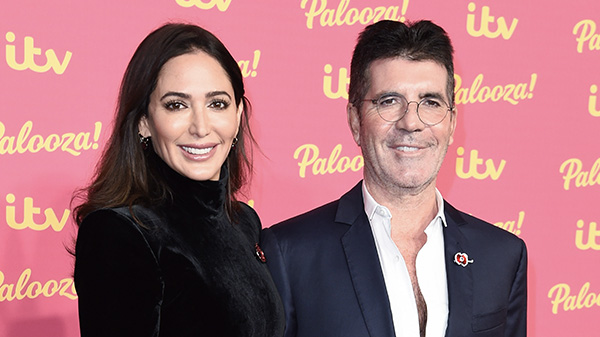 Simon Cowell grew up in Elstree, a suburb in which there was also a famous film and television studio. He had his first glance at the entertainment business early on, and his father was actually on the board of directors at the famous record label EMI.
Simon Cowell – career
When it came to school, Simon Cowell wasn't particularly interested. However, while he was there, he made sure to stand up to bullies. His first relationship – at the age of 16 – was with a girl named Paula Hamilton, who later became a model.
"I couldn't read or write until I was 11. So I was called stupid and bullied by teachers," she said according to Yahoo.
"Simon was really important to me because he stopped them picking on me."
The couple had a blossoming relationship by the time they were 12, which lasted several years.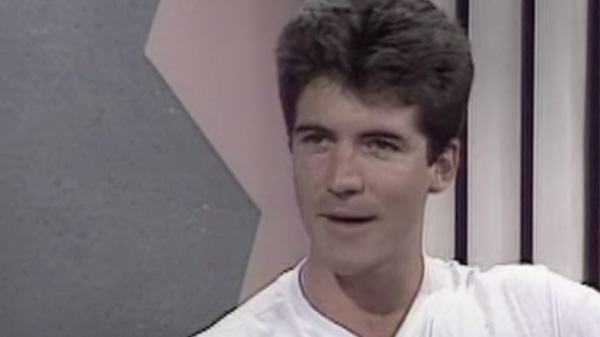 School was a problem for Simon, though, and his parents realized this. They sent him to boarding school in Dover, which by the age of 16 he was suspended from.
Broken off engagement
It was at that point he got a job in the mailroom at music label EMI; his climb up the music industry ladder had started. When he began his own music label, Fanfare Records, he signed upcoming artist Sinitta. They would also go to become a couple, though their relationship didn't last very long since Simon Cowell found another girlfriend.
The year that followed, he started a relationship with model Louise Payne. After only a couple weeks of dating, Simon asked her to marry him, but they broke off their engagement in 1998. The reason was that Cowell wasn't ready to have children, while Payne thought differently.
Following a short period of dating Georgina Law, Simon met Terri Seymour in 2002. The Extra correspondent interviewed Simon several times during their relationship, but after six years together, the couple split.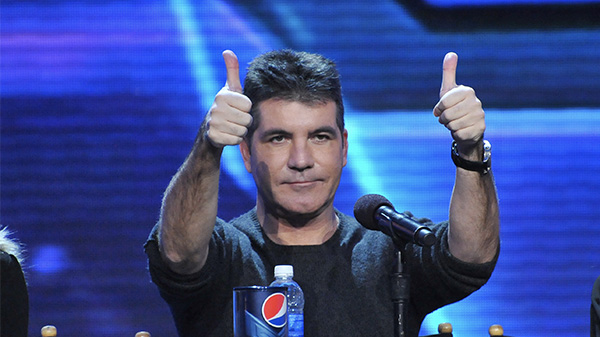 Luckily, Cowell and Seymour didn't end on a bad note. They thought they were simply better of as friends, and still to this day, the two are just that.
"We will be the best of mates, but I think in relationships, you have to be totally honest. I have always been and I know Terri knows that," Simon Cowell said following the breakup.
Relationship with Terri Seymour
Terri Seymour is also a great friend of Simon's partner Lauren Silverman. As Seymour often posts on Instagram, they hang out together with Cowell and Silverman's son Eric and her own daughter Coco, 5, who she raises in Los Angeles with her partner Clark Mallon.
Occasionally, they have dinners together, and in 2019, Cowell even threw Coco a birthday party.
"We do still speak every day. Actually we'll often speak to each other five, even 10 times a day," Seymour said when asked about the relationship between the former couple. "And when Simon is in LA we see each other daily."
Simon Cowell had three shorter relationships – among them dating Carmen Electra in 2012 – before meeting the love of his life. As fate would have it, she showed up in the most surprising way, and not necessarily the most ideal.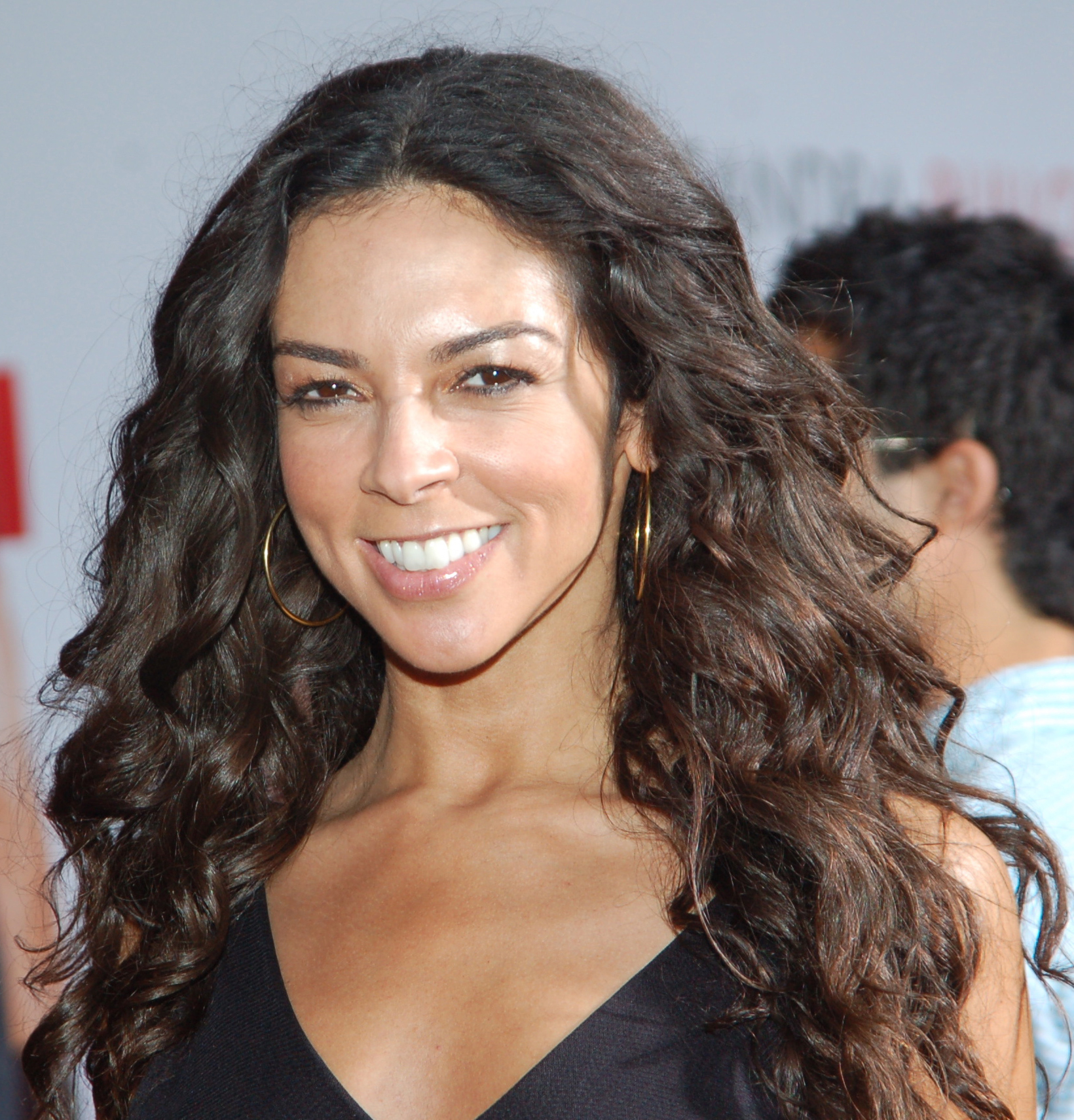 Cowell was a good friend of Andrew Silverman – a New York real estate mogul – and during a vacation on Barbados in 2004, he met Lauren Silverman for the first time.
Simon Cowell – Lauren Silverman
The two hit it off straight away, and in 2009, they had started an affair. It wasn't until 2013 it became known to the public, when it was revealed that Lauren Silverman was pregnant with a son. The father? Simon Cowell.
According to The Famous People, the relationship between Andrew and Lauren had already grown sour by that time. He spent more and more time at work, which led to Lauren spending more time with Simon.
Simon and Lauren started secretly dating, and she feel pregnant in 2013. It resulted in Andrew and Lauren getting a messy divorce, with things becoming ugly.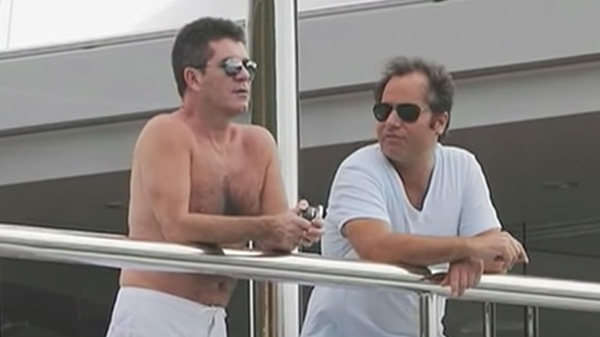 But let's take a moment to talk about Lauren Silverman. Who is she?
Lauren Silverman
Lauren Silverman was born on July 26, 1977 in New York City. She was the child of Steven Davis and Carole Eisenberg, and had a childhood full of luxury. Her family were influential real estate developers and she grew up with her sisters in Florida. According to Dreshare, she attended the famous and exclusive private school Miami Country Day.
Lauren later attended the prestigious Tufts University in Massachusetts. It was in New York that she would meet Andrew Silverman, with the couple tying the knot in 2003.
Their relationship, however, didn't sit right with everyone. According to a report in the Daily Mail, Andrew's parents – who were wealthy real-estate owners – had concerns about the stunning socialite.
"Andrew's parents boycotted their wedding because they had their doubts about Lauren, she thought she was suspect," a source said.
Lauren and Andrew welcomed a son, Adam, in 2006. But, as you know by now, the couple went separate ways in 2013, and things didn't end on a good note.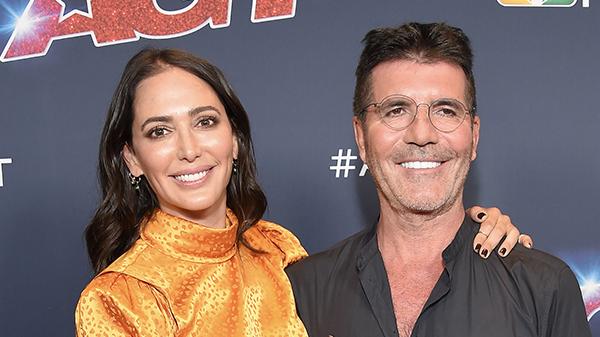 Simon Cowell and Lauren were expecting a child, and Andrew Silverman filed for an at-fault divorce, citing adultery as the main reason. The divorce settlement came with strict restrictions for Simon, who at this point was going to become Adam's step-father.
Secret affair & ugly divorce
According to several media outlets, Simon was required to stay away from Andrew and Lauren's son Adam until January of 2015. Otherwise, he'd face a $50,000 penalty. On top of that, if Cowell saw Adam more than three times, Lauren would lose all rights to contact with her son until a court had decided on what would happen next.
Finally, there was a clause in the settlement that Adam didn't get to call anyone else "mother" or "father".
Andrew had been quiet about the divorce from his ex-wife, and also the breakdown of his relationship with former friend Simon Cowell. However, in December of 2013, he spoke with the New York Observer.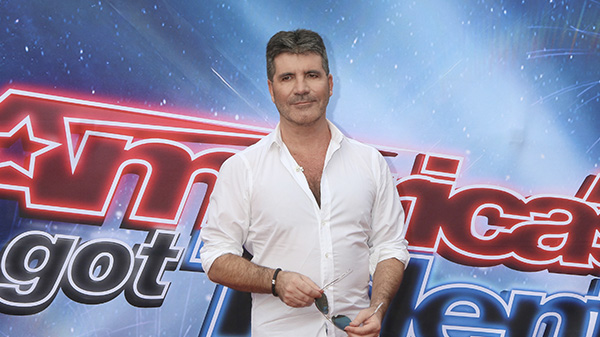 "I learned a lot about myself as an individual, the importance of family," he said. "My focus has been on my son throughout the whole ordeal. I think for both of us, making sure our son has a normal environment is the primary focus."
Simon Cowell – son Eric
Andrew was in shock when it became public knowledge that his ex-wife had engaged in an affair with Simon Cowell.
"Being in the public spotlight is not something I envy. It's never been my way," he explained.
"Privacy has tremendous value. I've tried to be as quiet as possible even though everyone wants to hear about this hoopla. I just wanted to refocus on what I do. I am a regular person, not a tabloid thing. It was a fascinating experience, unexpected and shocking."
On Valentines Day in 2013, Cowell and Lauren welcomed their son Eric – named after Simon's father – at the Lenox Hill Hospital in Manhattan, New York. The couple headed to Miami before leaving for London, England, where Cowell filmed Britain's Got Talent.
For Simon, the situation was special, but the birth of their child was overshadowed by his affair.
"It is not something I am proud of or wanted to happen in terms of hurting anyone. It just happened," said Simon.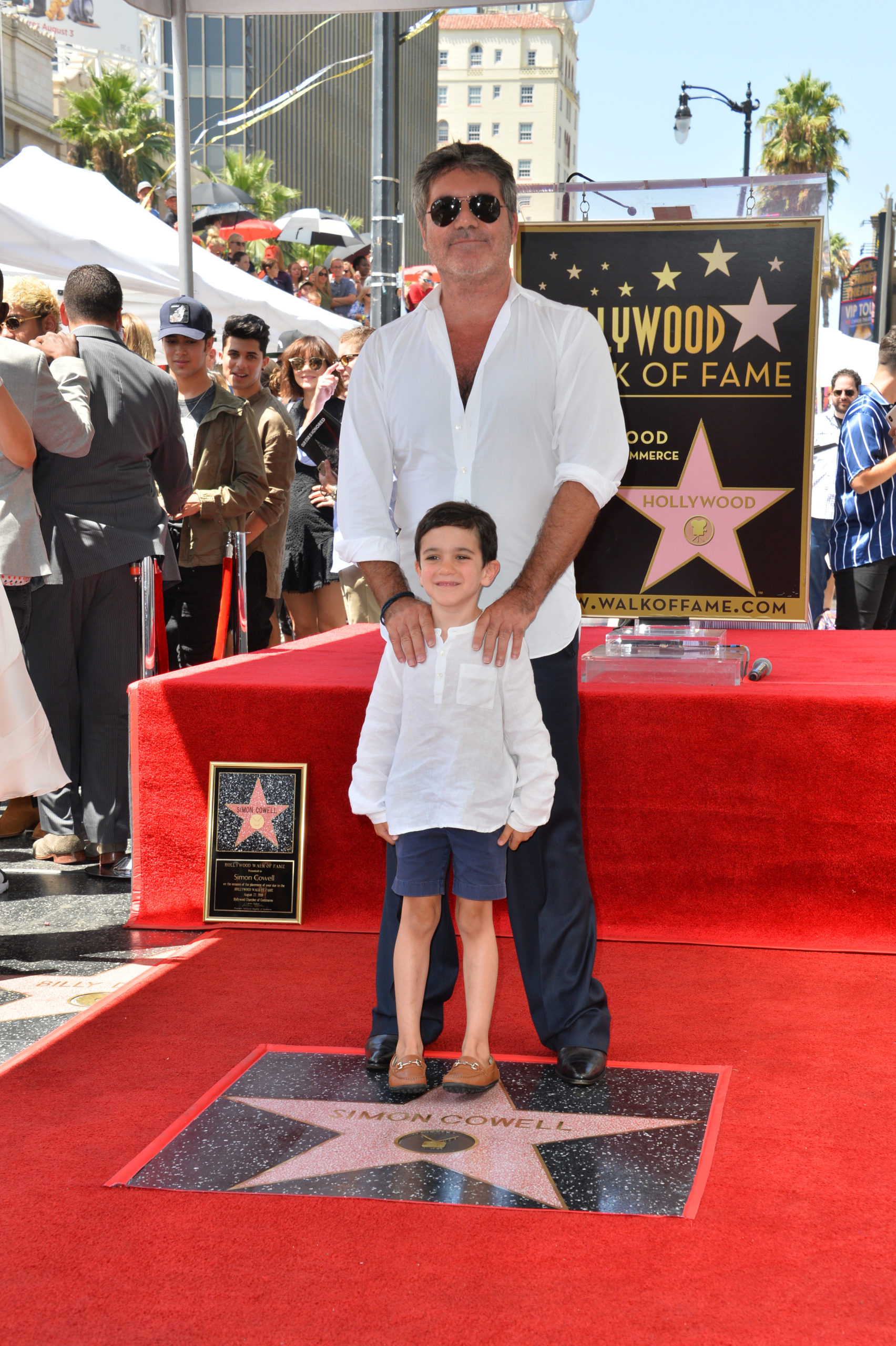 Simon might seem like a blunt person, known for being brutally honest during the auditions on his talent shows. In reality, though, he isn't like that at home.
Adapting to fatherhood
Speaking to The Daily Mail, he said that becoming a father had softened him.
"People have asked me if I have changed since I have had Eric and of course you do, you can't help it," he told Daily Mail.
He said that the change in lifestyle wasn't easy, just as it hasn't been easy the last couple of years with Simon losing 60 pounds following his accident.
"During the first eight or nine months I was thinking, 'I don't think he likes me very much. He does remind me of me when I was younger because he knows how to try it on and how to get away with things," he told Entertainment Tonight.
Lauren Silverman lives with Simon and their son Eric. She also has her son, Adam, now a teenager.
For her, the relationship with Simon Cowell has been amazing.
"I think Simon has changed me," she told Hello Magazine in 2015.
"He makes me laugh all the time. I can't get angry with him because when I'm trying to be cross he just makes me laugh. I feel I learn so much from him, which is incredibly inspiring. He's very talented."
Plans of marriage
She's also very appreciative of the way Simon's home has turned into a family setting as opposed to the bachelor pad it was before.
"Simon's house is now a family home," she said. "I have three boys now including him. He's a great dad. He's lots of fun, he makes us all laugh a lot."
Lauren Silverman and Simon Cowell have settled with a wonderful family and are surrounded by great friends. They've officially been dating since 2013, but as of now, there are plans for a wedding.
"I think with anything in life just let things happen rather than plan," Cowell told Express.
"I'm saying that all the good things that have ever happened in my life I've never, ever planned. I genuinely mean that. From when I left school at 16 I didn't know what I was going to do, I just promised myself I will not be bored when I'm older."
We are really happy for Lauren and Simon – and their son Eric is just adorable! We wish them all the best in the future!
Please, share this story on Facebook with friends and family.