Friends ran for 10 seasons from 1994 to 2004, and to this day remains one of the most popular sitcoms in the world. People everywhere can relate to the adventures of the show's six New York friends who, like the theme song says, are there for each other through good times and bad.
But behind the scenes, things weren't always a laughing matter for the show's stars. Matthew Perry, who played Chandler Bing, struggled with addiction and substance abuse during the show's run.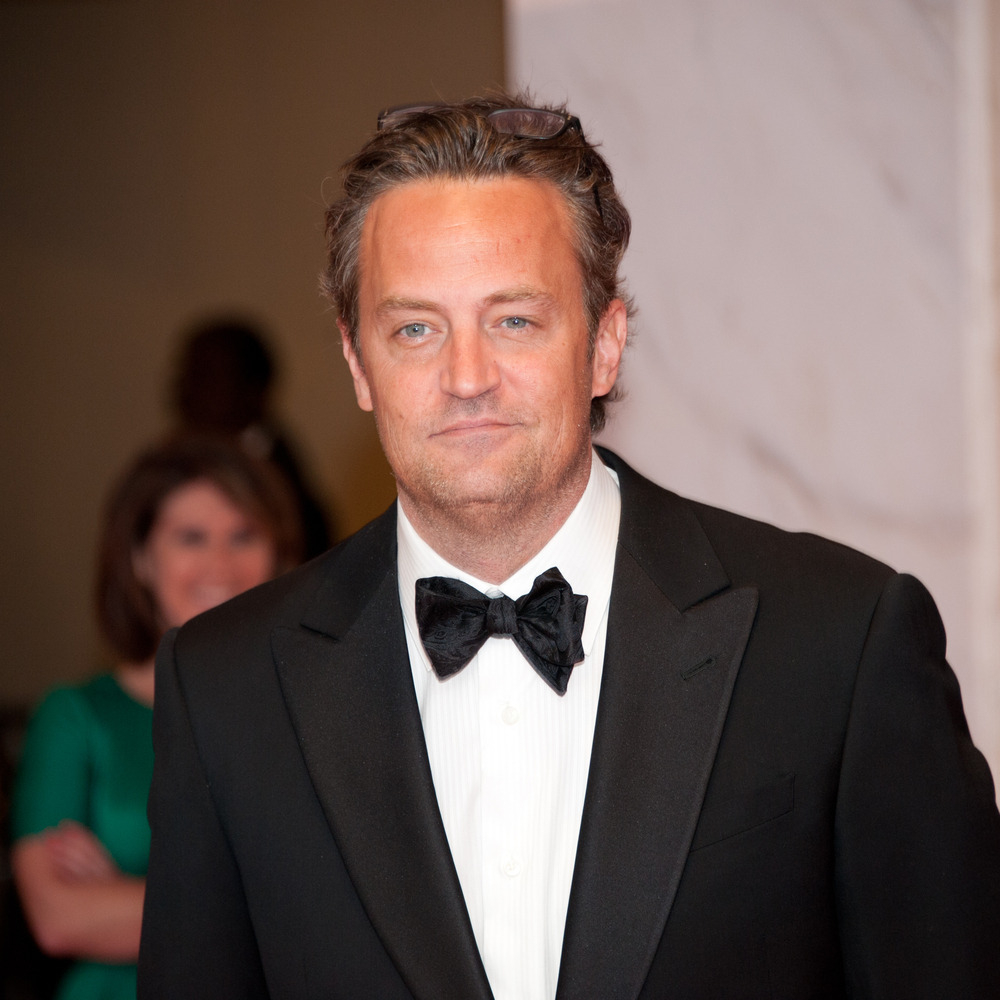 And recently, he opened up about his struggles — and revealed which Friends co-star had the biggest impact on his recovery.
Matthew Perry was one of Friends' biggest breakout stars. As the cool, sarcastic Chandler Bing, Perry was a favorite among fans and soon found huge breakout success. He starred in films like Fools Rush In and The Whole Nine Yards as Friends continued to be a top-rated show.
But behind the scenes, the actor's life was unraveling. In an upcoming memoir, Friends, Lovers, and the Big Terrible Thing, set to be released in November, Perry got candid about how addiction took hold of his life.
The actor abused drugs like Vicodin, Xanax and OxyContin in addition to excessive alcohol consumption.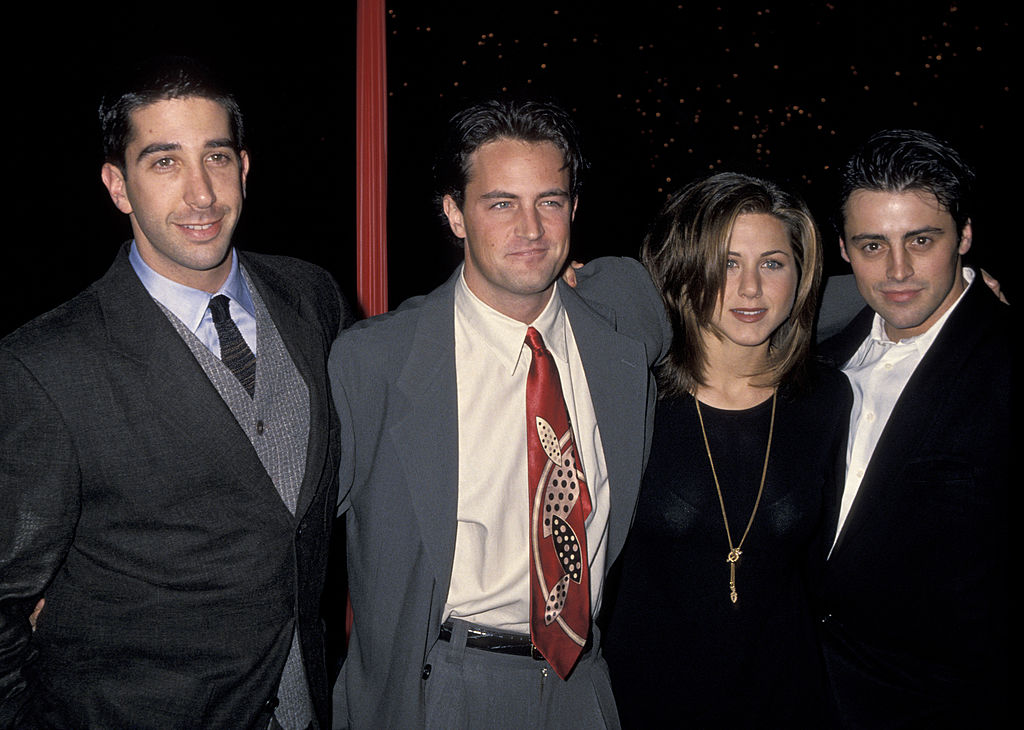 "I would fake back injuries. I would fake migraine headaches. I had eight doctors going at the same time," Perry wrote in his memoir, per the New York Times. "I would wake up and have to get 55 Vicodin that day, and figure out how to do it. When you're a drug addict, it's all math. I go to this place, and I need to take three. And then I go to this place, and I'm going to take five because I'm going to be there longer."
"It's exhausting but you have to do it or you get very, very sick. I wasn't doing it to feel high or to feel good. I certainly wasn't a partyer; I just wanted to sit on my couch, take five Vicodin and watch a movie. That was heaven for me. It no longer is."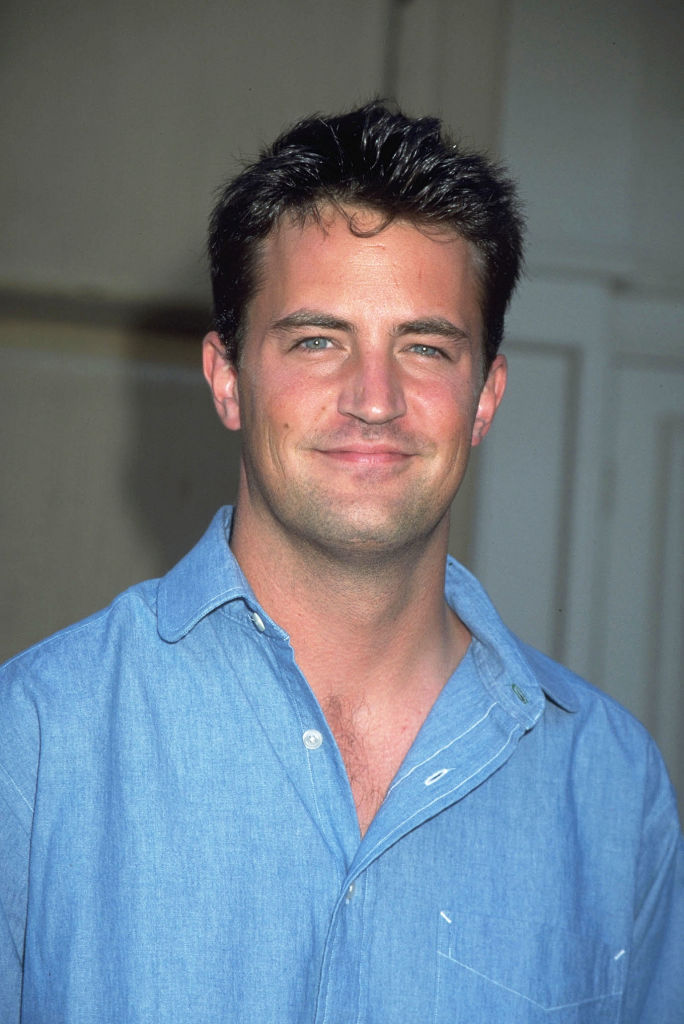 His battle with substance abuse was at odds with his meteoric rise to fame: "I should have been the toast of the town, but I was in a dark room meeting with nothing but drug dealers and completely alone," he said in an interview with Diane Sawyer.
In 2016, Perry revealed that he doesn't remember three seasons of filming Friends — "somewhere between season three and six" — due to his drug and alcohol use.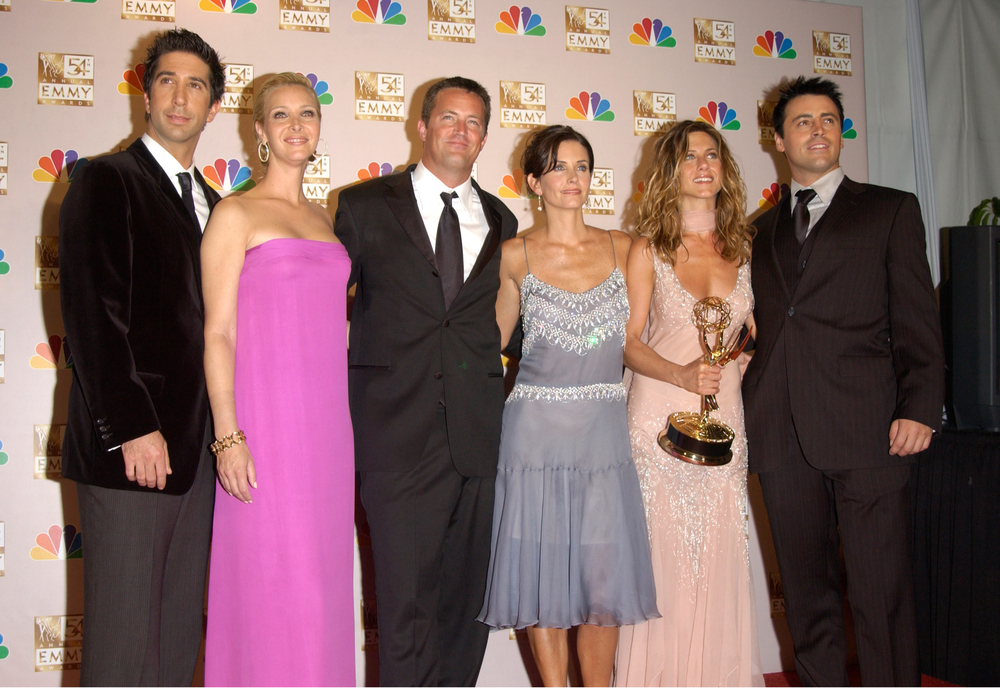 "I thought being funny all the time was how I would get through," he told People Magazine. "I thought [Friends] was going to fix everything. It didn't."
However, he said the cast and crew of Friends were supportive of him.
"They were understanding, and they were patient," Perry said. "It's like penguins. In nature, when one is sick or very injured, the other penguins surround it and prop it up and walk around until that penguin can walk on its own. And that's kind of what the cast did for me."
One Friends cast member in particular made an impression on him: as Perry drank a "full quart of vodka a day," Jennifer Aniston reportedly confronted him about his drinking problem.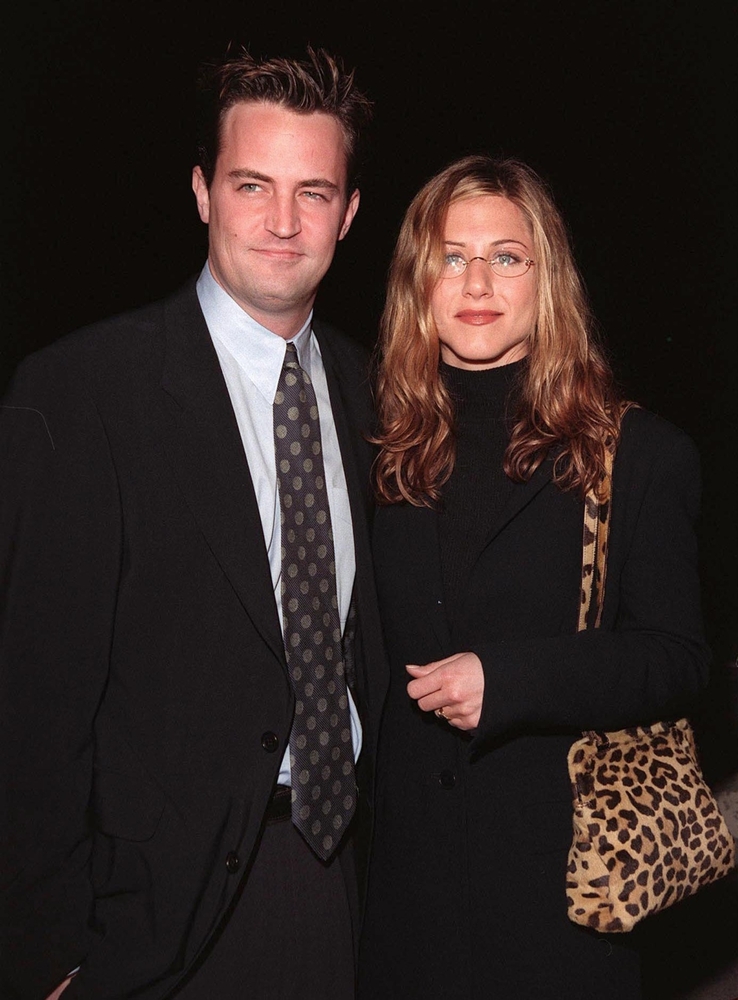 "Imagine how scary a moment that was," Perry told Diane Sawyer.
He told the New York Times that Aniston confronted him "in a kind of weird but loving way," recalling that she told him that "we can smell" the alcohol on him. "The plural 'we' hits me like a sledgehammer," he recalled.
In the Diane Sawyer interview, he continued to say that Aniston stayed close with Perry throughout his addiction battle and recovery.
"She was the one that reached out the most. You know, I'm really grateful to her for that," Perry said.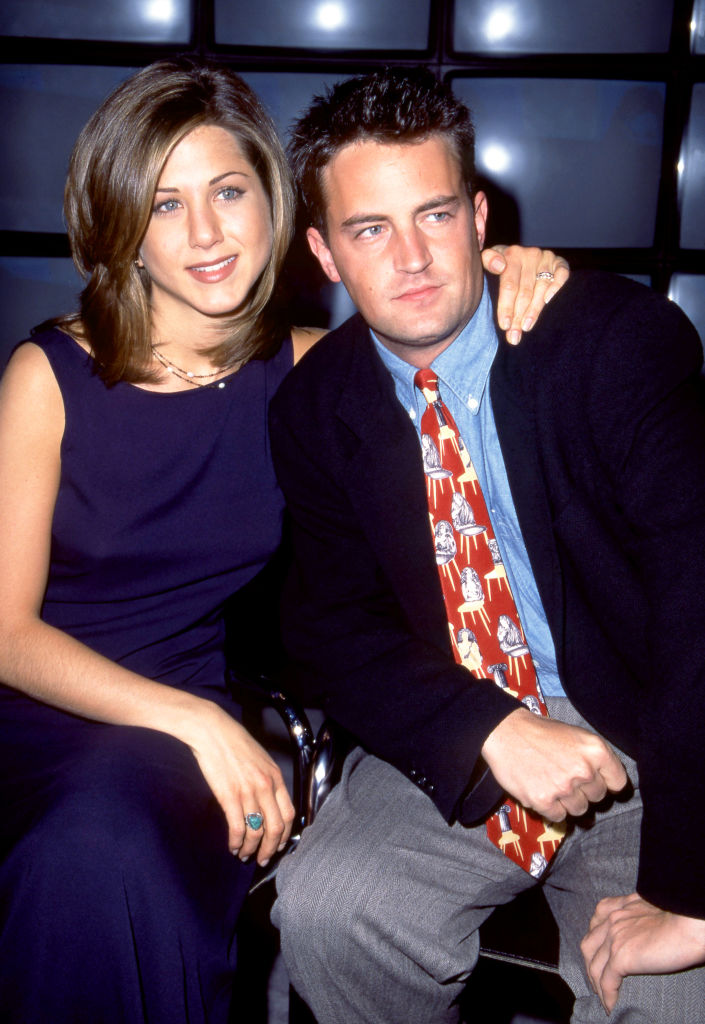 Perry's other Friends co-stars have also voiced their support for his recovery. "It's a hideous disease, and he has a tough version of it," Lisa Kudrow, who played Phoebe on Friends, told the Times. "What's not changing is his will to keep going, keep fighting and keep living."
"I love Matthew a lot. We're part of a family. I'm basically ending this with 'I'll be there for you,' but it's true. I'll always be there for him."
Thankfully, Matthew Perry began getting help for his addiction during his time on Friends — and one trip to rehab coincided with an iconic moment on the series, the Season 7 finale when Chandler marries Monica.
"I married Monica and got driven back to the treatment center — at the height of my highest point in Friends, the highest point in my career, the iconic moment on the iconic show — in a pickup truck helmed by a sober technician," he told the Times.
Perry's addiction recovery has been a long and difficult process — and an expensive one. The actor said he has "spent $9 million or something trying to get sober."
Thankfully, it seems to be going well: he told the Times that he has been drug- and alcohol-free for 18 months.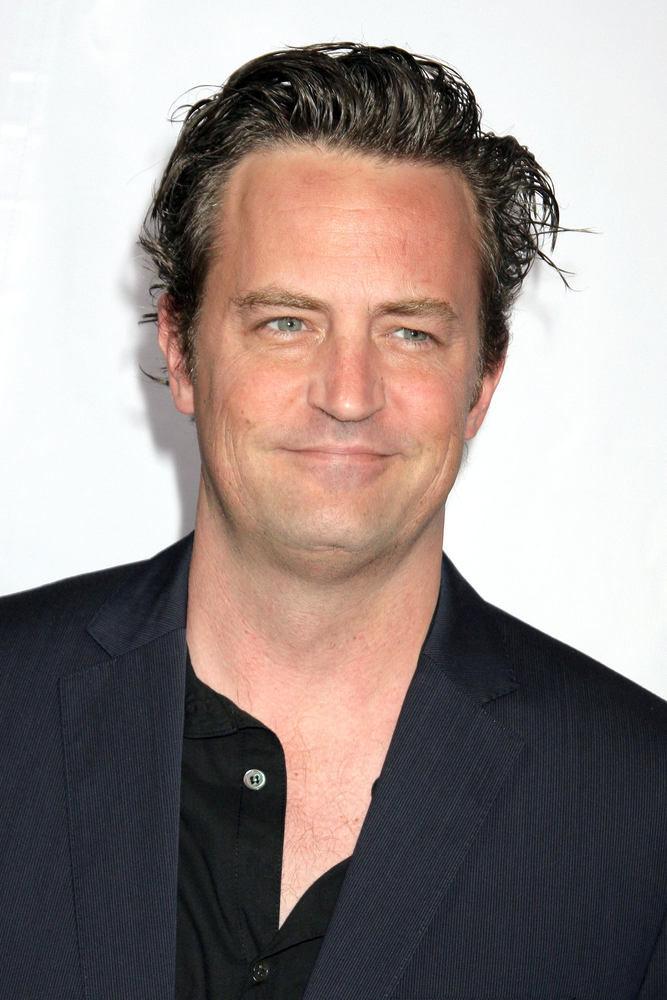 Matthew Perry's struggles with addiction and alcohol use make for a dark side for this beloved sitcom, but we're glad that Perry's Friends co-stars had his back, particularly Jennifer Aniston.
Like the theme song says, they'll be there for him.
Please share this story if you love Friends, and wish Matthew Perry the best as he continues his sobriety.