Meghan Markle and her father Thomas Markle had a wonderful relationship when she was growing up. He supported her in every way he could, and thanks to him, Meghan got to see what the world of acting was all about in the first place.
However, their relationship was crushed just weeks before her wedding to Prince Harry. And now, he's doing everything he can to reconnect with his daughter again.
When Meghan and Harry spoke with Oprah, Thomas actually did something rather bold to try and get in contact with his daughter. And it involved driving to Oprah's house.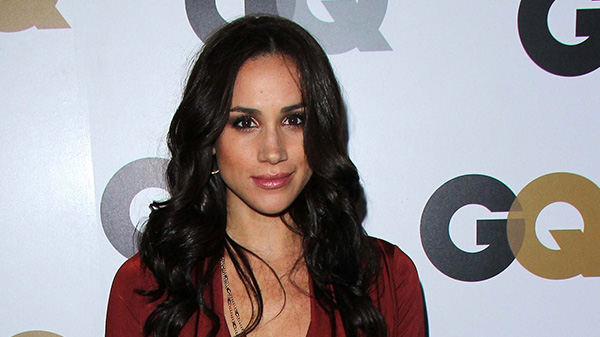 Harry and Meghan's love story really is a sweet one. The royal son of Princess Diana and the actress crossed paths several years ago. And their wedding was something special to behold.
Meghan Markle – father Thomas
However, their love story has had some bumps, just like every other relationship. Only in their case, these bumps have shocked the world. The couple first decided to leave royal life last year, and have now spoken out regarding some controversial subjects.
But for Meghan, the journey with Harry has been more than just a rough ride. In addition to all that's happened to her and her husband, Meghan has also had a tough time with her father, Thomas, who had supported her for her entire life.
However, things changed when she was going to marry Harry.
At a young age, she was welcomed into the world of show business, and that thanks to her father Thomas Markle, an Emmy award-winning lighting director. On many occasions, Meghan got to join her father on set.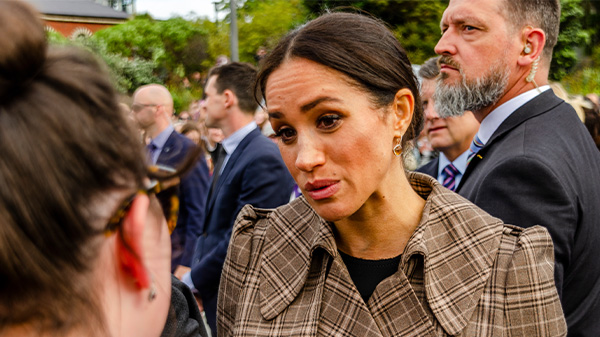 She attended the all-girls Immaculate Heart High School in Los Angeles, and that sure was a big contrast compared to being on set.
Spent time with father on set
"Every day after school for 10 years, I was on the set of Married, with Children, which is a really funny and perverse place for a little girl in a Catholic school uniform to grow up," she told Esquire.
"There were a lot of times my dad would say, 'Meg, why don't you go and help with the craft services room over there? This is just a little off-color for your 11-year-old eyes.'"
In November of 2017, Prince Harry and Meghan Markle announced through the British Royal Family that they were engaged.
People all over the world congratulated the wonderful couple, including Meghan's parents, Thomas Markle and Doria Ragland.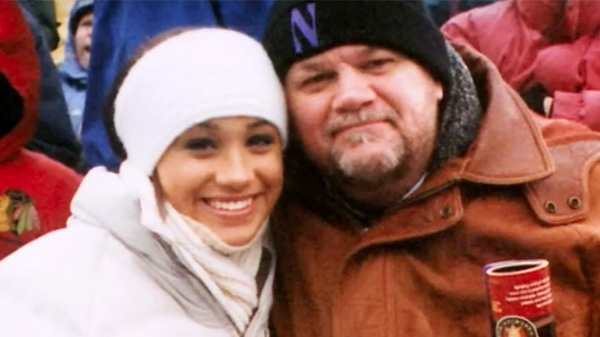 "We are incredibly happy for Meghan and Harry. Our daughter has always been a kind and loving person," the statement said.
Staged photo session
"To see her union with Harry, who shares the same qualities, is a source of great joy for us as parents. We wish them a lifetime of happiness and are very excited for their future together."
The wedding of Meghan and Harry took place on May 19, 2018, and the service was held at St George's Chapel, Windsor Castle.
People from all over the world eagerly watched the wedding, but for Meghan, someone was missing from her big day. Her father Thomas wasn't there, and it was the start of a decline with regards their relationship.
Before the wedding, the Markle family had come under a great deal of press scrutiny. Then, just days before the wedding, the Daily Mail revealed that Thomas had coordinated with a paparazzi photographer to stage several photos.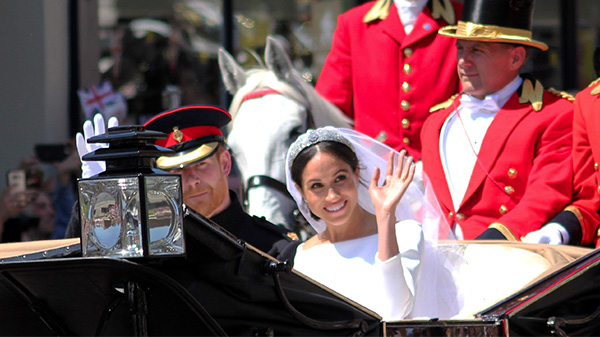 It included him getting fitted for a suit prior to the wedding, him reading a book about Britain, and him looking at pictures of Meghan and Harry.
Missed the wedding
The pictures reportedly sold for over £100,000 ($137,000) and Meghan didn't like it.
Thomas then initially lied to Meghan and Harry, saying that he wasn't involved in the staging of the photos. Because of the event, he was too embarrassed to attend the wedding, and also suffered subsequent heart troubles. As a result, he missed his own daughter's wedding.
It was tough for Meghan, who has been so close to her father all her life. Reportedly, she was seen crying before her big day.
This was the start of a frosty relationship between Thomas and the newly weds. Prince Harry and Meghan had explicitly told him to not speak to the media prior to their union, but Thomas didn't listen.
Just two months after the wedding, Thomas Markle spoke again with the Daily Mail, saying he'd been cut out of his daughter's life. He also said she looked "terrified", and referred to the British Royal Family as "a cult".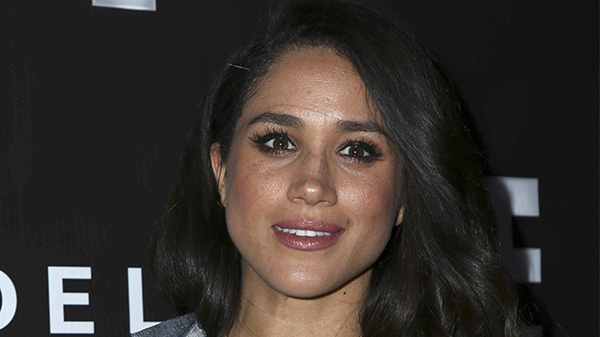 "I tell you, I've just about reached my limit with Meghan and the Royal Family," he told Daily Mail. "They want me to be silent, they want me to just go away. But I won't be silenced.
Meghan Markle – the letter
"I refuse to stay quiet. What riles me is Meghan's sense of superiority. She'd be nothing without me. I made her the Duchess she is today. Everything that Meghan is, I made her."
In August of 2018, just months following the wedding, Meghan Markle decided to send her father a five-page letter. She reportedly begged him not to talk to the press.
Then, not long after the letter was leaked, the Associated Newspapers Limited (ANL), publisher of the Mail on Sunday and MailOnline, had published parts of it, which left Meghan furious.
She decided to sue the ANL because of the publication. In court, Meghan Markle's lawyers said that the publication of the "intrinsically private, personal and sensitive" letter was "unlawful" and "a triple-barrelled invasion of her privacy rights", according to the Mirror.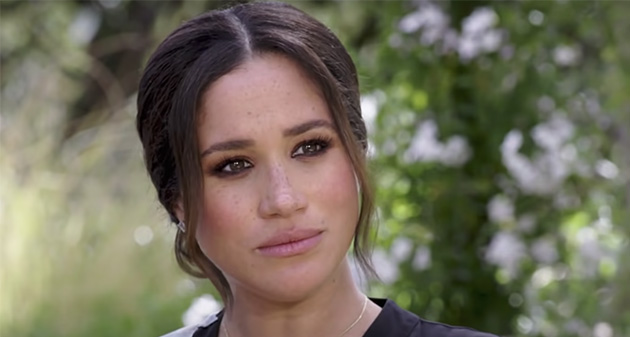 The last line of the letter read: "I ask for nothing other than peace and I wish the same for you."
Meghan Markle – lawsuit with media company
In February, Meghan won her privacy lawsuit against the British media company that published parts of the letter.
Meghan said in a statement that she was "grateful to the courts for holding Associated Newspapers and The Mail on Sunday to account for their illegal and dehumanizing practices."
"For these outlets, it's a game," Meghan Markle added. "For me and so many others, it's real life, real relationships, and very real sadness. The damage they have done and continue to do runs deep."
A spokesperson for the Associated Newspapers said the company was "very surprised" by the ruling, as well as "disappointed at being denied the chance to have all the evidence heard and tested in open court at a full trial."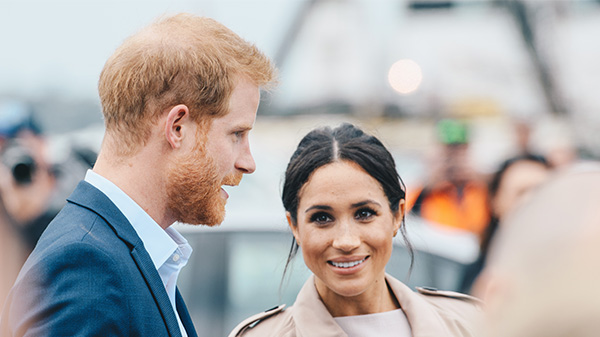 Just days later, Thomas Markle said he was prepared to sue several of Meghan's friends who revealed the existence of the letter.
Spoke about her father with Oprah
"I'm trying to get the names and I'll take legal action," he said according to The Sun. "There were lies told about me, it's defamation. The magazine might be liable too and the people who gave the information – but nobody seems to want to give up their names."
Meghan Markle no longer speaks to her father, who now lives in Rosarito, Mexico. Since the royal wedding, she hasn't spoken openly about her relationship with him. But during Meghan and Harry's primetime interview with Oprah Winfrey, she did.
Meghan Markle – who was wearing a very special bracelet during the interview – said that her father had "betrayed" her as he had spoken to the tabloid press.
"If were going to use the word betrayal, it's because when I asked him, when the comms team told us this the story was coming out, we called my dad and I asked him and he said, 'No, absolutely not,'" Meghan told Oprah in their CBS interview.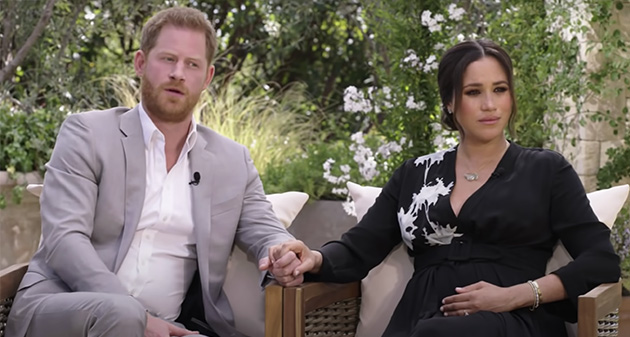 "When I said we won't be able to protect our own kids one day and I said: 'So I just need you to tell me and if you tell me the truth, we can help.'"
"I feel she let me down"
"He wasn't able to do that," she added. "And that for me has really resonated, especially now as a mother. I look at Archie, I think about this child, and I genuinely can't imagine doing anything to intentionally cause pain to my child."
Following Meghan and Harry's revealing interview with Oprah, her father Thomas Markle decided to speak out. Appearing on the television show Good Morning Britain, he said that he'd continue speaking to the press every 30 days until his daughter and Harry resumed contact.
"I feel she let me down, I was in a hospital bed the last time we talked, and I never heard from them again; they didn't care if I died," Thomas Markle said. "When they say that I'm taking advantage of the press, well, basically what I do because I haven't heard from them is I'll do a story for the press."
"If I haven't heard from them in 30 days, I'll do another story for the press," he added.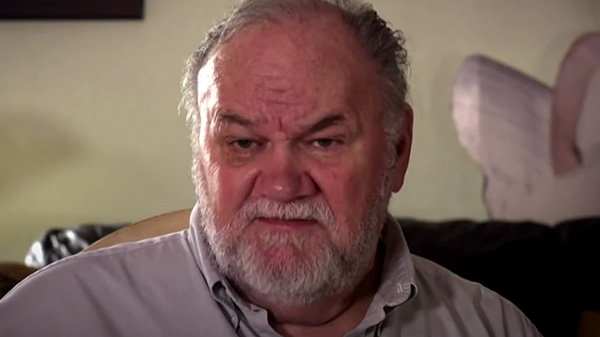 Meghan and Harry revealed some truly shocking things during their primetime interview. One of the most talked-about subjects following the Oprah interview was, of course, the racism allegations against the British Royal Family.
Shocking interview
Meghan discussed how Buckingham Palace had brushed aside her thoughts on not wanting to live anymore. She also revealed that family members had "concerns over how dark his skin might be when he was born", in reference to their then-unborn son, Archie. It was truly one of the most stunning revelations from the interview with Oprah.
"That was relayed to me from Harry. Those were conversations that family had with him," Meghan said, declining to reveal who was involved in those conversations.
For her part, Queen Elizabeth confirmed in a statement that the Royal Family would address allegations of racism within Buckingham Palace.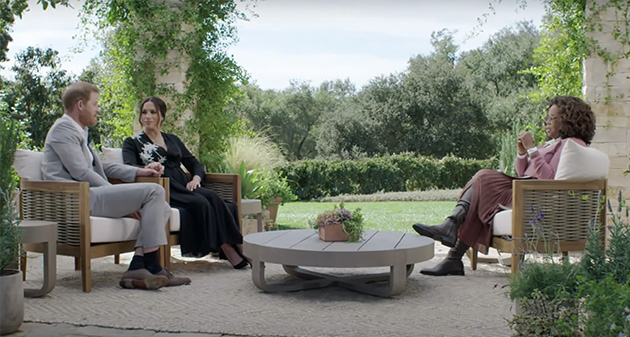 "The whole family is saddened to learn the full extent of how challenging the last few years have been for Harry and Meghan," the Queen said.
Thomas Markle – letter to Oprah
"The issues raised, particularly that of race, are concerning. While some recollections may vary, they are taken very seriously and will be addressed by the family privately. Harry, Meghan and Archie will always be much loved family members."
The interview took place in Oprah Winfrey's mansion in Montecito, California. Harry and Meghan have bought themselves a $11 million home not far from Oprah's, but Meghan hasn't been the only one close to Oprah's house, as the Sun reveals.
Pictures taken outside Oprah Winfrey's gates show Thomas Markle – the father of Meghan – handing a note to a security guard.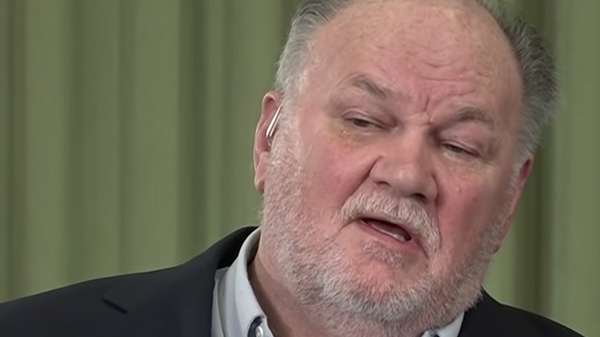 According to The Sun, the letter was not adressed to his daughter. It was for Oprah, saying that he wanted his own interview.
"He feels he deserves a chance"
"Thomas delivered a letter to Oprah asking her to contact him so he could tell his side of the story," a source told The Sun. "This was not a note to Meghan and Harry, it was meant for Oprah.
"Thomas watched the interview she did with them and feels he deserves a chance to have his say."
We really feel sorry that Meghan and Thomas' relationship is as bad as it is. We hope that they will be able to patch things together sooner or later. Because in the end – family is all that matters.
What do you think Meghan and Thomas can do about their situation? Give us your opinion in the comment box!
At the same time, share this article with friends and family on Facebook!