The 2002 rom-com My Big Fat Greek Wedding was one of the biggest comedy hits of the decade, and still remains a favorite among audiences. It's hard not to find something to relate to in the movie: the big, loud but lovable family at the center are sure to remind you of at least some of your own relatives.
And it's largely thanks to the hilarious performances that make up the cast — especially actor Michael Constantine, who played Windex-loving patriarch Gus Portokalos.
Sadly, Michael Constantine passed away recently at the age of 94. Fans and colleagues are now remembering his memorable career.
Constantine was born May 22, 1927 as Gus Efstratiou, the son of two Greek immigrants, in Reading Pennsylvania.
His professional acting career began in the 1950s. He appeared on Broadway, as an understudy to Paul Muni in Inherit the Wind and was in the original casts of plays like Compulsion and The Miracle Worker.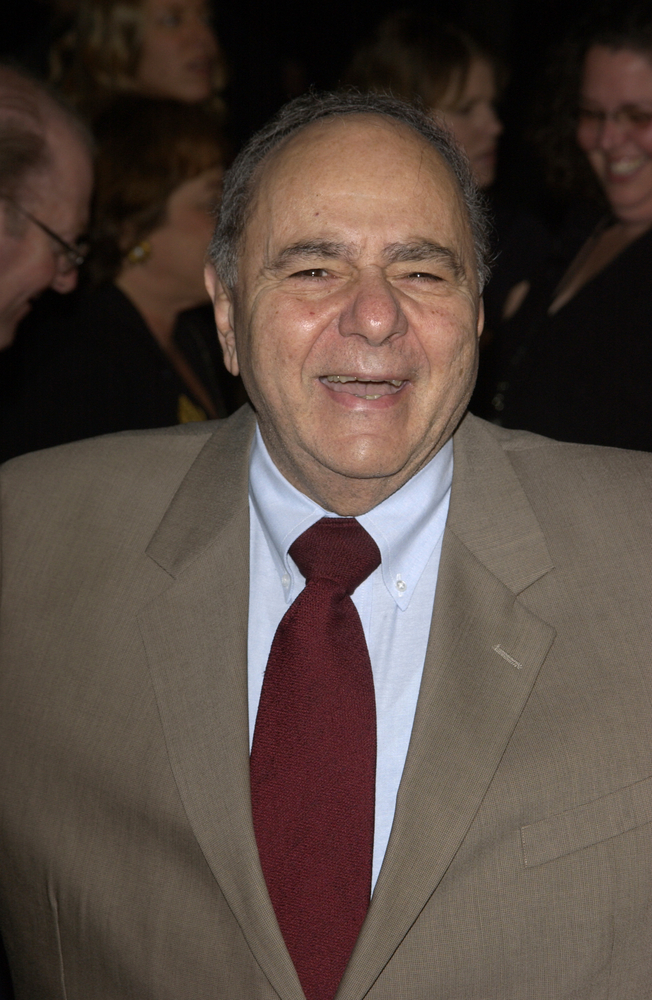 He also became established as a character actor, appearing in a number of supporting and guest roles on film and TV. He guest starred in series like The Untouchables, The Twilight Zone, and Perry Mason. He had a role in the classic Paul Newman film The Hustler.
But Constantine had his first breakout hit with the 1970s ABC sitcom Room 222, a comedy-drama created by James L. Brooks about a racially diverse high school in Los Angeles. Constantine played the school's principal, Seymour Kaufman.
Constantine received acclaim for the role, and won the Primetime Emmy Awards for Best Supporting Actor in a Comedy Series. The show ran for five seasons.
Constantine continued to work as a character actor in film and TV, but it was his role in My Big Fat Greek Wedding that made him a star late in his career.
He was cast as Gus, the father of Nia Vardalos' character. It gave the actor, who had played all kinds of ethnicities throughout his career, a rare chance to embrace his Greek roots, and he was impressed by the authenticity of Vardalos' semi-autobiographical script.
"I was anxious about someone writing some Greek thing," he told the Hollywood Reporter. "Was it going to be baloney or was it going to be something by somebody who really knows Greeks? So I read the script and I said, 'Yes, this person obviously knows Greeks.'"
The film is a romantic comedy about a woman from a traditional Greek family who falls in love with a non-Greek WASP, a match her family disproves of — especially dad Gus, who wants her to find a "nice Greek boy" instead.
But as played by Constantine, Gus is a lovable and funny character: he memorably believes that Windex is the cure for all ailments, and can find the Greek origin of any word.
"He's a man from a certain kind of background," Constantine said in a 2003 interview with The Indianapolis Star, per the New York Times. "His saving grace is that he truly does love his daughter and want the best for her. He may not go about it in a very tactful way."
My Big Fat Greek Wedding became a surprise smash hit. To this day, it is still the highest-grossing romantic comedy of all time. Constantine reprised the role in its short-lived TV spinoff My Big Fat Greek Life and its 2016 sequel.
The role quickly became his most iconic and recognizable: "So many people tell me, 'My dad was just like that,'" Constantine said. "And I thought, 'And you don't hate him?'"
He also says countless people came to him with Windex: "There must have been hundreds of bottles sent to me, and then there were all those people who asked me to autograph their Windex bottles," he told the Hollywood Reporter.
Constantine died on August 31 at the age of 94 in his home in Reading, Pennsylvania, his family confirmed yesterday. After his passing, many of his co-stars paid tribute to the actor and his iconic performance.
Nia Vardalos called him "a gift to the written word." "Acting with him came with a rush of love and fun," she wrote. I will treasure this man who brought Gus to life. He gave us so much laughter and deserves a rest now."
Rita Wilson, who produced the film, also paid tribute: "I'm so thankful for the love he brought to his Windex toting, loving father … Michael was always the kindest person."
"He had time for everyone, and when you were with him he made you feel like you were the only person in the room. He will be with us forever in our hearts and for future generations who will watch his work."
Rest in peace, Michael Constantine. From your Emmy-winning work on Room 222 to your hilarious performance as Gus in My Big Fat Greek Wedding, fans will remember you for years to come.
Share this story to pay tribute to this late, great actor.