Everybody loves Michael J. Fox. He was one of the biggest stars of the '80s, between his breaking role in the sitcom Family Ties to his iconic performance in the timeless Back to the Future series.
But Fox has also become an inspiration to millions in real life: he was diagnosed with Parkinson's disease, and has since been advocating for others and raising money for a cure through his Michael J. Fox Foundation.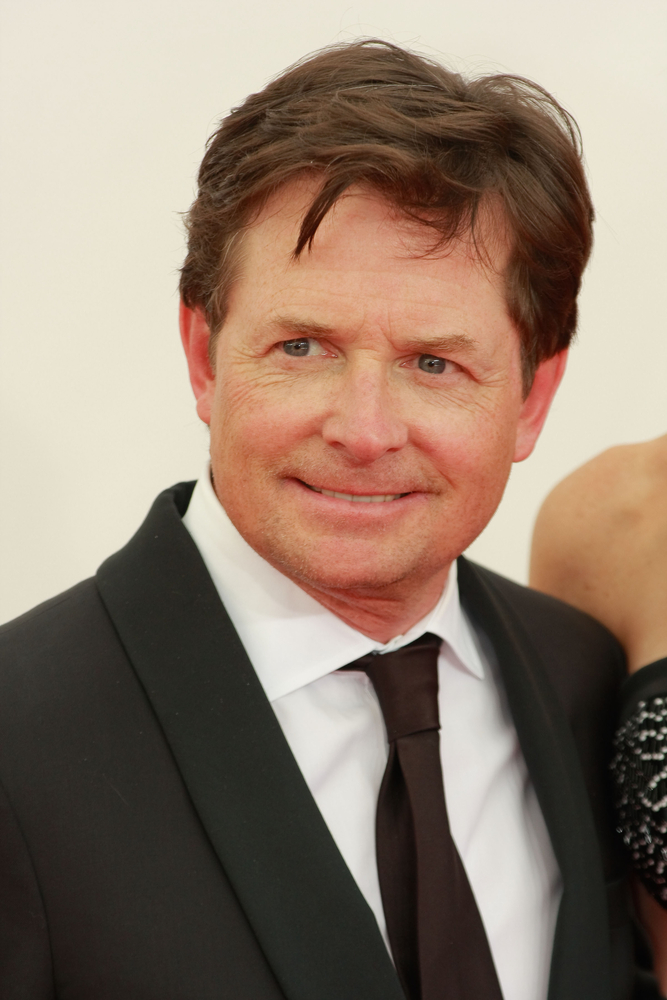 While Fox doesn't appear on our screens as much these days — he announced his retirement last year due to worsening health — he's still living every day to the fullest. And today, the star is celebrating a major milestone: his 60th birthday!
In honor of this amazing milestone, read about his incredible career and what he's up to now.
Early career & breakout success
Fox was born on June 9, 1961 in Edmonton, Alberta, Canada. He began a professional acting career as a teenager. After appearing in the films Midnight Madness and Class of 1984, he landed his breakout role as Alex P. Keaton on NBC's Family Ties.
As the Reaganite teen son of two ex-hippie parents, Fox became the show's breakout star. He won three Emmy Awards for Lead Actor in a Comedy Series.
He catapulted even further to legendary fame after being cast in the lead role of Marty McFly in the 1985 time travel comedy Back to the Future. He wasn't the first choice—he replaced Eric Stoltz after filming started—but it's hard to imagine anyone but Fox in the role.
The film, about a teen going back to the 1950s in a time-travelling DeLorean and running into his teenage parents, became a massive critical and commercial hit and is still one of the most beloved Hollywood films.
The same year, he starred in the teen comedy Teen Wolf. He returned to Back to the Future in its two sequels, which were also huge hits.
After achieving fame as a leading man, he starred in further comedies like The Secret of My Success and Doc Hollywood, as well as more dramatic work in films like Bright Lights, Big City and Casualties of War.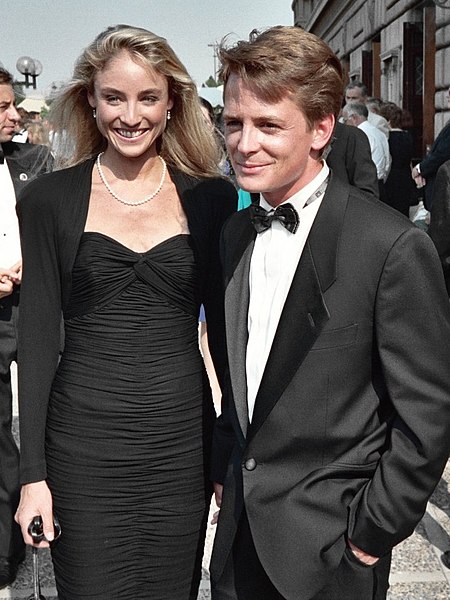 Love & family
Fox's career also led to him meeting the love of his life. He met his future wife Tracy Pollan on the set of Family Ties, when she was cast as his girlfriend.
The couple married on July 16, 1988. They have four children together: their son Sam, twin daughters Aquinnah and Schuyler, and Esmé.
Parkinson's diagnosis
In 1991, Fox was privately diagnosed with Parkinson's disease, a degenerative nervous system disorder, and was given a stark prognosis.
"It was scary," Fox recalled on The Late Show With David Letterman in 2015. "I was 29 years old and so it was the last thing I expected to hear. I thought I'd hurt my shoulder doing some stunt because I had a twitch in my pinkie. And the doctor said 'You have Parkinson's disease.' He said, 'The good news is that you have 10 years of work left.'"
Fox publicly announced his condition years later in 1998. He has since opened up about his struggles to come to terms with the disease, including struggles with depression and heavy alcohol consumption.
But he says his wife helped him through all the darkest hours. "We didn't know what to expect," Fox told Today. "One of the things I'll always love Tracy for is that at that moment, she didn't blink."
Continued work and return to TV
Despite the diagnosis, Fox continued to work. He appeared in films like The American President, Mars Attacks! and The Frighteners.
He returned to television in the sitcom Spin City, playing the lead role of Mike Flaherty, the Deputy Mayor of New York. He won an Emmy Award and three Golden Globe Awards for his performance.
But due to his health, he retired from the show during its fourth season, though he continued to make appearances on the series.
He continued acting through recurring roles in shows like Scrubs and The Good Wife, and did voiceover roles in projects like the Stuart Little films and Atlantis: The Lost Empire.
In 2012, he had his own TV show once again, The Michael J. Fox Show, although it was canceled after just one season.
Michael J. Fox Foundation
In recent years, Fox has been best known as an advocate for Parkinson's research. He founded the Michael J. Fox Foundation, which aims to find a cure for the disease by funding research.
Since its establishment in 2000, the foundation has funded over a billion dollars in research programs, becoming the largest nonprofit group for Parkinson's research in the world.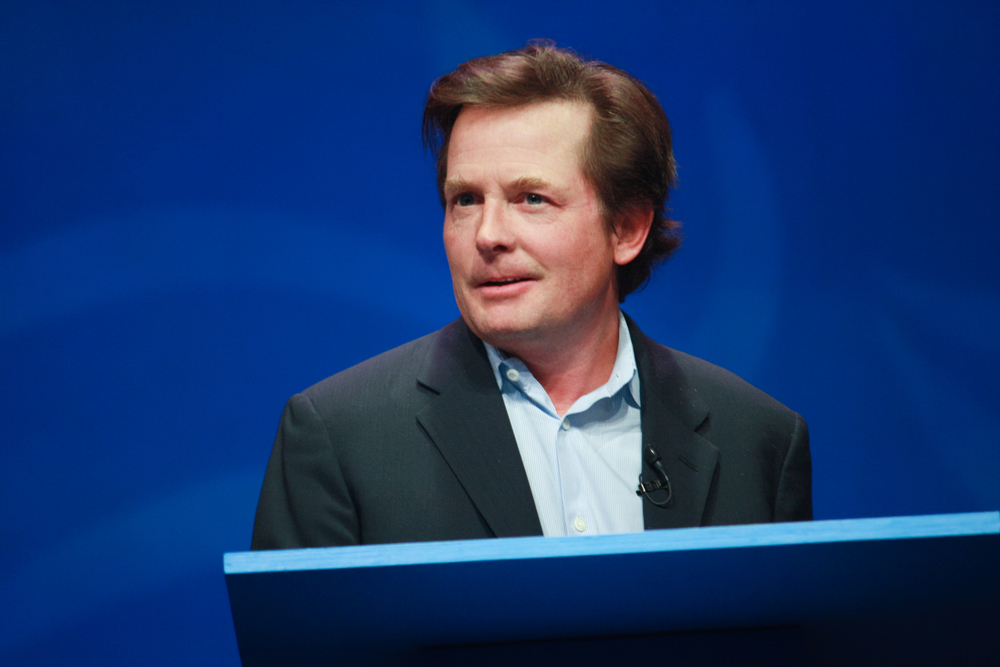 They've made a significant impact in the field of Parkinson's research. "MJFF-funded investigations have resulted in more than 20 early-stage therapeutic programs," their site reads.
Retirement from acting
Last year, citing further declines in health, Fox said he would likely be retiring again from acting.
"There is a time for everything, and my time of putting in a twelve-hour workday, and memorizing seven pages of dialogue, is best behind me," Fox wrote in his recent book No Time Like the Future. "At least for now."
Despite everything, Fox has continued to keep an optimistic attitude about his life and career. As he reaches 60, he's still enjoying life with his family and continuing to do good work with his foundation.
Happy birthday, Michael J. Fox! One of the most iconic and inspiration actors. Wishing him all the best and many great years ahead!
Share this story to wish Michael J. Fox a happy birthday!