Doc Adams had a vital role in the Gunsmoke television series, one that most of us probably could not picture being played by anyone other than actor Milburn Stone.
But did you know that Stone almost never made it onto the show?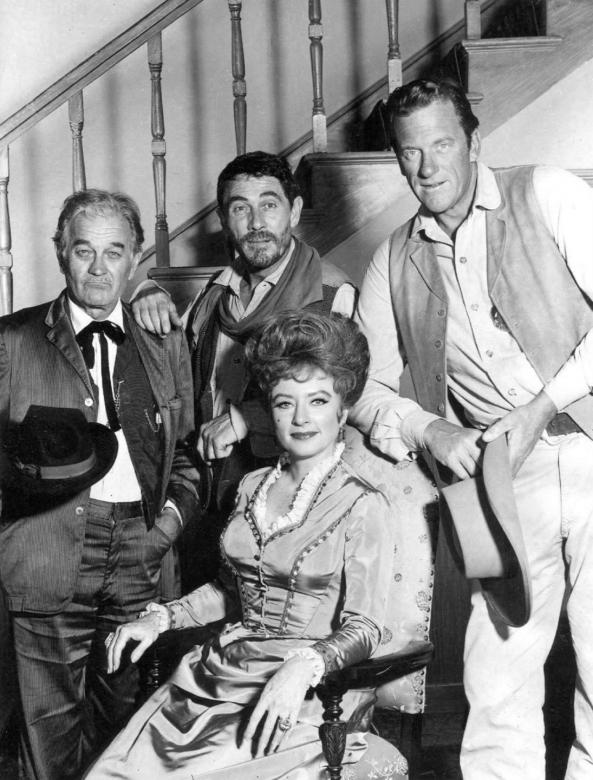 I loved Milburn Stone's character in Gunsmoke, especially when Fetus was around him. Doc Adams and Fetus really made the show, and my parents used to watch it all the time when it was on.
However, it could all have turned out very differently.
Apparently, Milburn Stone refused to play ball with the series' decision-makers unless they agreed to a clause in his contract that they labeled as being "ridiculous."
According to Kansas History, Stone was a fan and follower of the series of the same name when it was on the radio. From the start, the star loved the role of Doc in the series and even desired to be able to fill his shoes.
However, he already thought that the voice actor for Doc, Howard McNear, was the most suited for the role.
Gunsmoke was developed for television by Charles Marquis Warren–however, Stone had bad blood with Warren. Milburn apparently had a "terrible experience" with Warren on a feature film (like 1953's Arrowhead).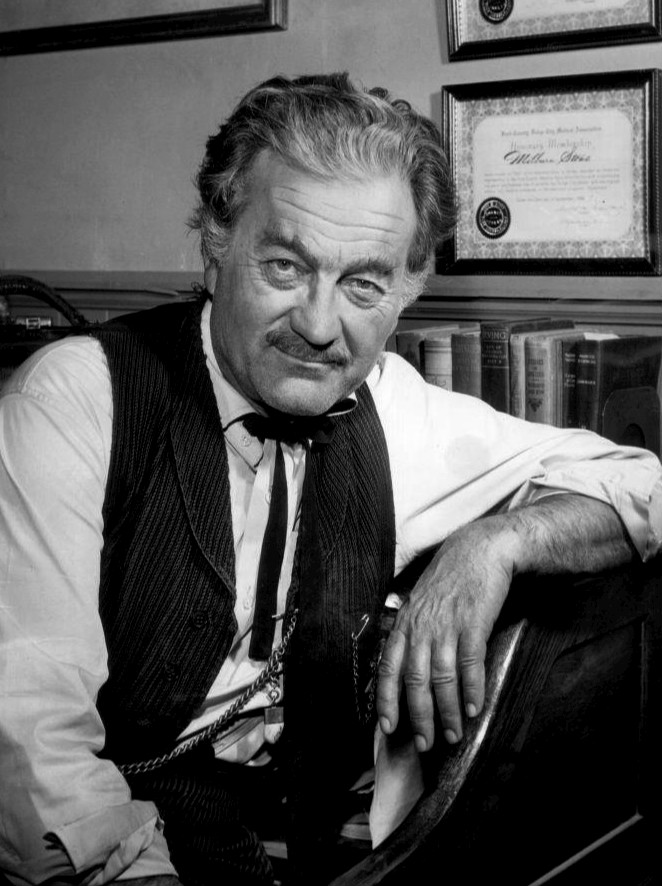 So, when Stone was approached to read for the role of Doc on the upcoming show, he almost immediately refused. Eventually, however, he agreed to give it a shot.
Almost immediately, Stone and Warren clashed about the character's wardrobe.
"Look, it's my test, and it's going to be my wardrobe. I know who I'm playing,'" Stone told him. "He said, 'Well, you're playing an Eastern doctor.' I said, 'Not the Doc I see. I'm going to play what I see.'"
And Stone was not wrong, as CBS clearly wanted him involved in the project.
Stone, who was a song-and-dance man in vaudeville in the thirties, told Kansas History that the Gunsmoke decision-makers wanted him, but that he was going to make them work hard to keep him.
He continuously turned down offers from the network, hoping to get one that would not do more harm than good in the future.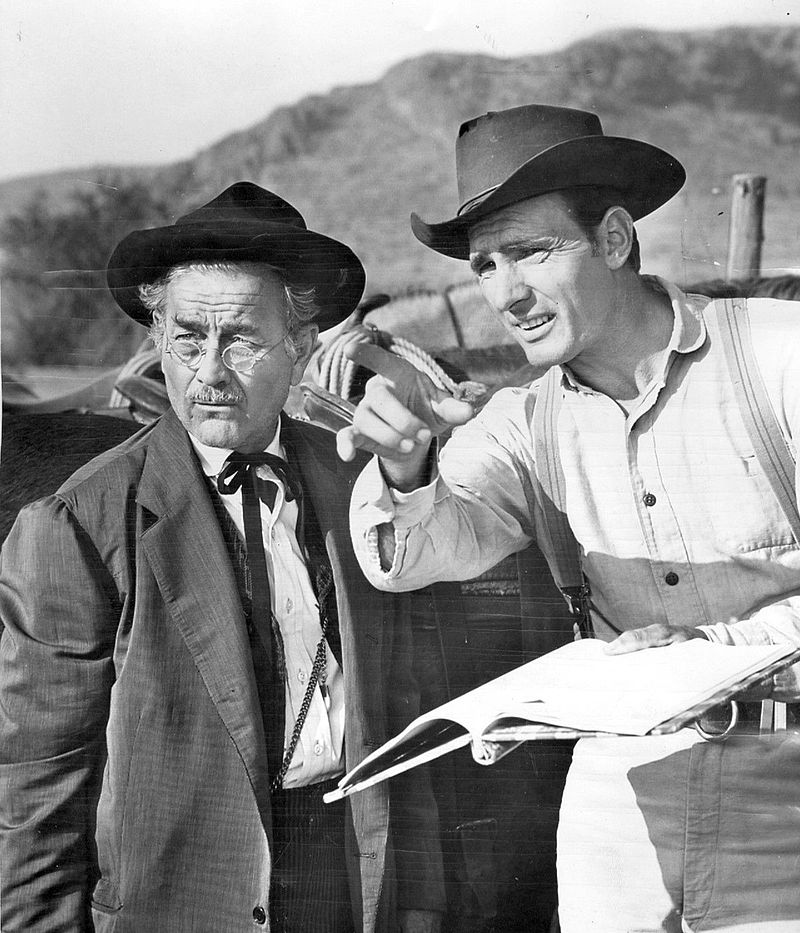 When he found the terms to be correct, he then requested a residual contract in perpetuity and refused to accept anything less.
"It finally got to the place where the terms were just great," Stone said. "Everything's good except I wanted a residual contract in perpetuity. The amount of money could be negotiated, but I wanted to be paid for every Gunsmoke that ever showed, forever, no matter where. No way! Absolutely no way."
The actor continued: "Finally, Phil Feldman, head of business affairs for CBS, called me and said, 'Now about this ridiculous attitude you have about your residuals.' I said, 'What's ridiculous about it? I see dead friends of mine, working on television every night, and their families are starving. This ain't gonna happen to me. I simply won't do it any other way.'"
The actor was fearful that he could get fully turned away at this point, having pressed his luck further than ever. He deeply wanted this role but also wanted to stand firm on his contract requests. 
Just twenty minutes later, executives called him to grant him his wish.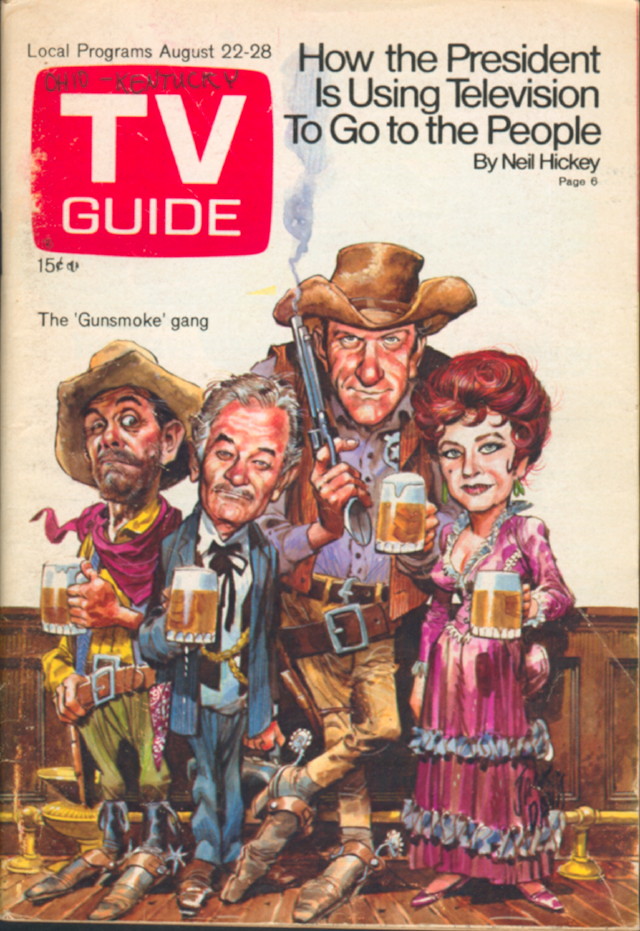 This led to the star's long career on the show, where he played the role of Doc for all 20 seasons from 1955-1975. Other than James Arness, he was the only actor to keep his role for the entirety of the show.
The only time Stone did not appear in episodes was in 1971, when the actor missed 5 of the episodes to undergo heart surgery.
Gunsmoke and its legendary status is largely due to the wide array of impressive actors and actresses that appeared on the show. Arness, Stone, Amanda Blake, and Dennis Weaver were the original cast, but new faces joined the crew over the years: Burt Reynolds, Ken Curtis, Roger Ewing, and Buck Taylor were just a few. 
Everyone held onto their fondness for the original ensemble cast, and it is safe to say that Stone's initial gamble paid off for him in the long run.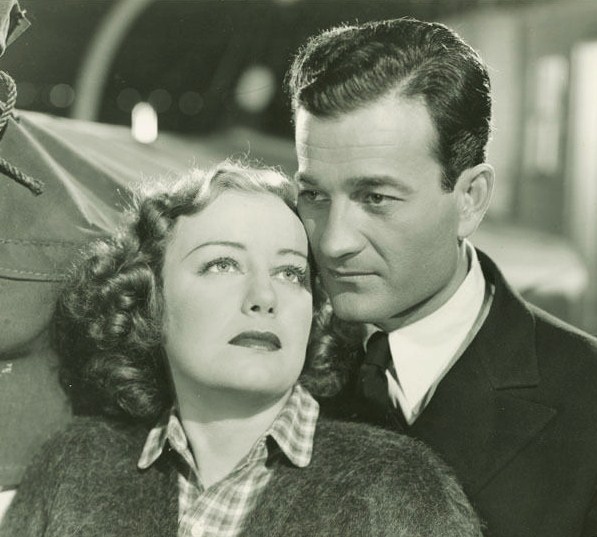 Let us know what you think of Milburn Stone's tough negotiation tactics in the comments!