During a recent Facebook Live, Suzanne Somers had an unexpected guest join her.
"Is somebody here?" the Three's Company star said approximately 40 minutes into her livestream.
There was.
An unidentified man had made his way onto Somers' property.
Somers and her husband Alan Hamel were outside their Palm Springs home on February 5 doing a livestream where Somers was discussing various makeup products when she thought she heard a noise.
Hamel said it was simply a frog, but Somers wasn't convinced.
"I think I heard a voice."
That's when someone in the distance announces themselves. Somers turns and appears to be delighted by their arrival.
The 74-year-old confirmed to Page Six that she had been expecting dinner guests.
But she quickly realized the man, who was slurring his words and nearly naked, was not a guest.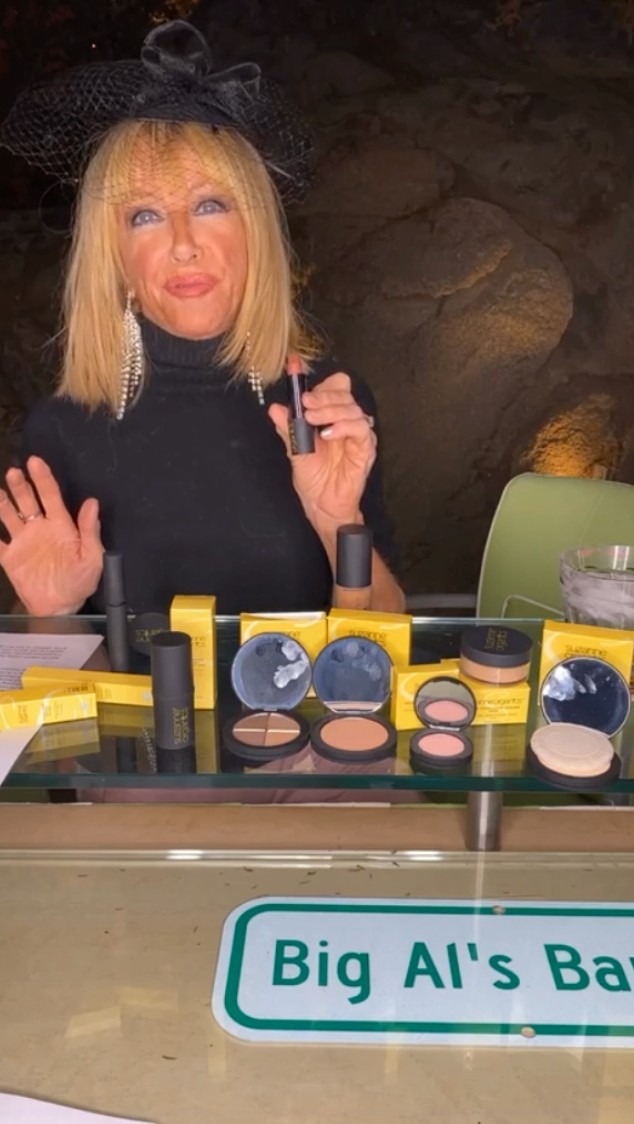 While the man never appeared on camera, he could be heard saying he was "slightly terrified over there for a second" because "there were ghosts following me."
Somehow Somers managed to remain calm and ask the man how he got on to her property.
"A friend led me up this hill, and then I came down."
"You shouldn't be here. This is our house," she told him.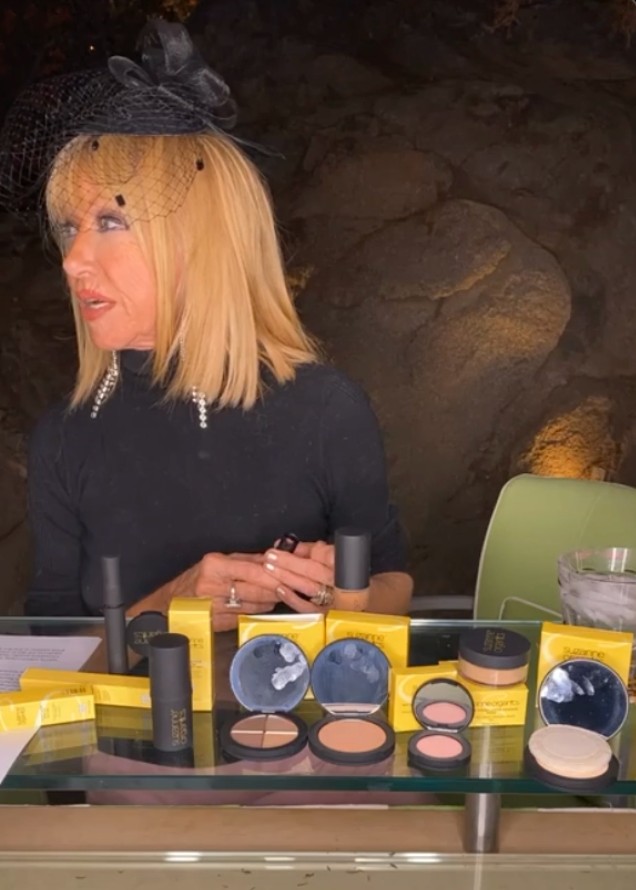 The confrontation lasted about three minutes, during which Somers repeatedly glanced back at the camera, which she said was her way of letting her viewers know she was okay.
Eventually, Hamel escorted the man away and Somers continued with the livestream.
A concerned viewer reportedly called the police and the police were able to get in contact with the man and warned him not to wander on to people's private property.
"The great thing is that he was almost naked so I could see he didn't have anything, he didn't have a weapon," Somers said.
How scary! And what timing for it all to be caught on Facebook Live!
I'm glad everyone is okay.