Meghan Markle and Prince Harry spoke out for the first time following their leaving the Royal Family in the now-infamous Oprah Winfrey interview. The sit-down included the couple making several shock claims about the Royal Family.
Above all else, it pushed Meghan and Harry's relationship with Buckingham Palace to rock bottom.
Almost two months has gone by since they appeared on the primetime interview. And now, Oprah Winfrey has spoken out about it, saying that she herself was as surprised as anyone about the claims made by Harry and Meghan.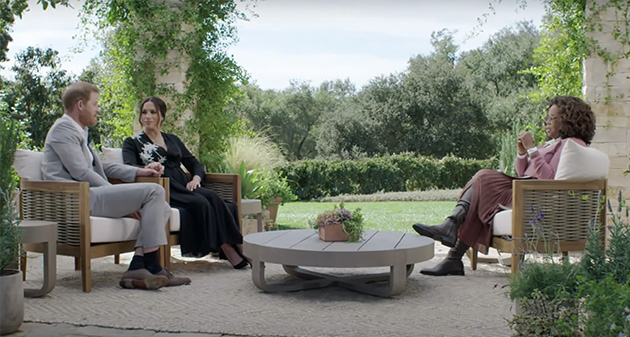 Meghan Markle and Prince Harry decided to leave the Royal Family in 2020. The couple – who welcomed firstborn son Archie in 2019 – wanted out, and to instead start a civil career outside of the royal sphere.
The couple would go on to leave the UK entirely, living in Canada and later in the US.
Meghan and Harry – Oprah interview
In July of 2020, Meghan and Harry moved into their new home in Montecito, California. The area is home to many celebrities that want away from the hustle and bustle of Hollywood; celebrities like Oprah Winfrey, Gwyneth Paltrow and Ellen DeGeneres are all residents.
The couple stayed out of the public eye to the best of their ability following them leaving the UK. However, everything changed as they sat down with Oprah Winfrey for their first big primetime interview.
That's when things took a huge turn for the dramatic.
Meghan and Harry's interview with Oprah laid the framework for plenty of criticism, but it seems as though a large portion of the damage was already done, since the couple shared plenty of shocking claims during their sit-down.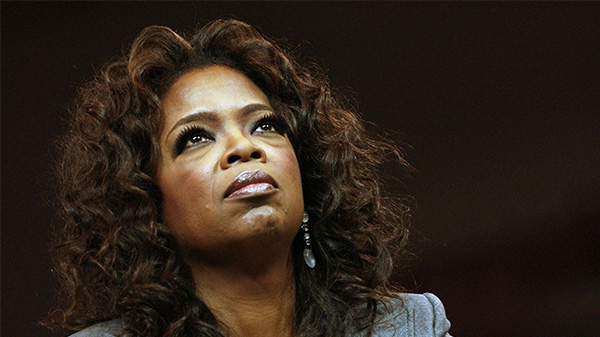 Meghan claimed that family members had "concerns over how dark his skin might be when he was born", in reference to their then-unborn son, Archie.
Shocking revelations
It was truly one of the most stunning revelations from the interview.
"That was relayed to me from Harry. Those were conversations that family had with him," Meghan said. She declined to reveal who was involved in those conversations, saying, "that would be very damaging to them."
For her part, Queen Elizabeth confirmed in a statement that the Royal Family would address allegations of racism within Buckingham Palace.
"The whole family is saddened to learn the full extent of how challenging the last few years have been for Harry and Meghan," the Queen said.
"The issues raised, particularly that of race, are concerning. While some recollections may vary, they are taken very seriously and will be addressed by the family privately. Harry, Meghan and Archie will always be much loved family members."
Further, Meghan Markle spoke openly about her mental health. She admitted to Oprah that one of the main reasons for her doing the interview was to speak out on her mental health issues in order to try and help others.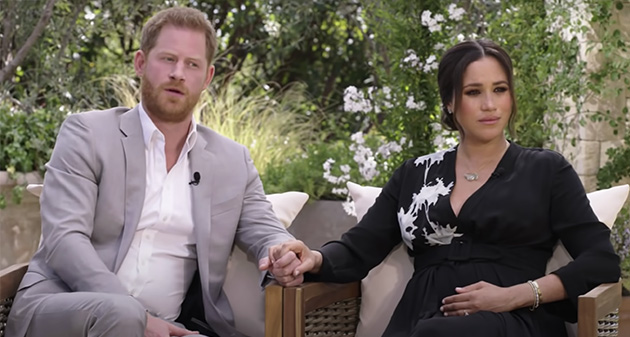 According to her, she was subjected to horrific treatment, not only from the British tabloid press, but also from members of her new Royal Family.
Meghan Markle's mental health
Since the shocking Oprah interview, things have been sour between Meghan and Harry and the Royal Family. After Prince Philip passed away, Harry attended the funeral – the first time since the interview that he had met his family, including brother William.
Several reports state that William and Harry – who didn't walk shoulder-to-shoulder – have tried peace talks, though they haven't been productive at all.
Harry also felt "ambushed" by his brother, as well as his father Prince Charles, when they approached him following the funeral – it turns out that the two-hour sit-down at Windsor Castle following the Philip's funeral was unscheduled.
"The meeting after the family laid Prince Philip to rest was not scheduled. Harry felt ambushed by his dad and brother which is no way to start a peace process," a source told Radar Online.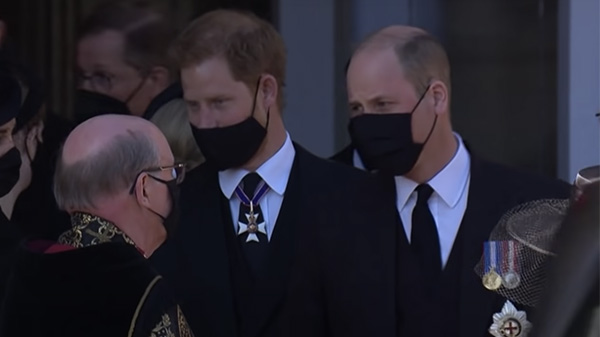 The same source says that William and Harry had some contact before the wedding. However, it was more "texts than calls." And their first attempt at patching up their relationship was a failure.
Ready to forgive Royal Family
"Now to you negotiate peace with a couple who are willing to burn the whole place down? Harry and Meghan think they are coming to the table in a position of power and they have nothing else to lose," the source said.
"Everything, from titles to money to security has already been taken away. If the family is serious about making peace they could start by returning everything they removed."
Now, both Meghan and Harry seem to be very tired of the feud. She's actually said to be ready forgive the Royal Family, and "wants to put their differences aside".
"Meghan said her main concern right now is supporting Harry, the friend told the Daily Mail. "She said she left it up to him as to whether or not she would attend the funeral."
"Meghan said it's during these times when family should come together, put their differences aside and unite as one," the friend reportedly said.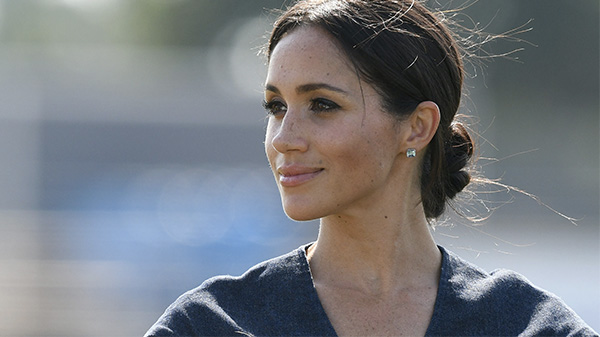 Meghan wants the relationship with the Royal Family to improve. Of course, she wasn't able to speak to them in public as she didn't attend the Philip's funeral. Instead, she stayed in the US preparing for the birth of the couple's second child this summer.
Oprah Winfrey speaks out
With Prince Philip's funeral done and Harry back in the US, Meghan and her husband might be able to focus on their career instead of the feud started by that interview with Oprah.
For her part, Oprah has remained fairly quiet. However, now's spoken out about the discussion between her and Harry and Meghan.
Speaking on Nancy O'Dell's new TalkShopLive streaming show, Oprah stated that she didn't know Meghan would be so up front, especially concerning the problems she experienced within the Royal Family.
"I had no idea that it would have the reverberating impact that it has had and continues to have," Oprah said, as quoted by Page Six.
"Our shared intention was the truth. They wanted to be able to tell their story and tell it in such a way that allowed them to be as truthful as possible."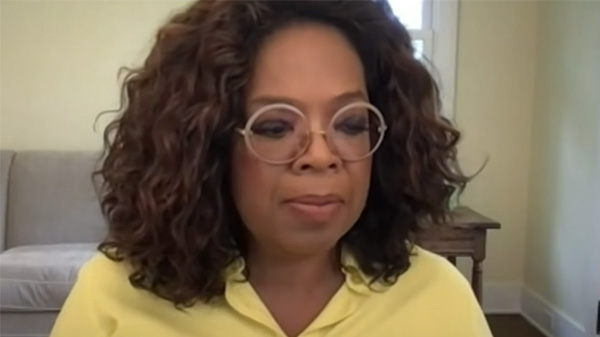 Further, Oprah revealed that she was very surprised by Meghan Markle's shocking claim about one – unnamed – member of the Royal Family having expressed concerns over the skin color of Archie before his birth.
"Truthful and vulnerable"
"That conversation…I am never going to share," Harry said during the interview, speaking of the claim about concerns over Archie's skin color. "But at the time it was awkward, I was a bit shocked. I am not comfortable with sharing [the question]. But that was right at the beginning, 'what would the kids look like?'"
"What? You're going there? You're going all the way there," Winfrey recalled her reaction in the moment Meghan explained it all. "The reason why it was such a powerful interview was when you have somebody else who is willing to be as open, as vulnerable, as truthful as they were."
Meghan talked plenty about her and Harry's Archie concerns in the interview. She mentioned that she and Harry were "fighting" for Archie to be granted security.
"In those months when I was pregnant, all around the same time," Meghan said at the time. "So we have in tandem the conversation of, 'He won't be given security, He's not going to be given a title'. And also, concerns and conversations about how dark his skin might be when he's born."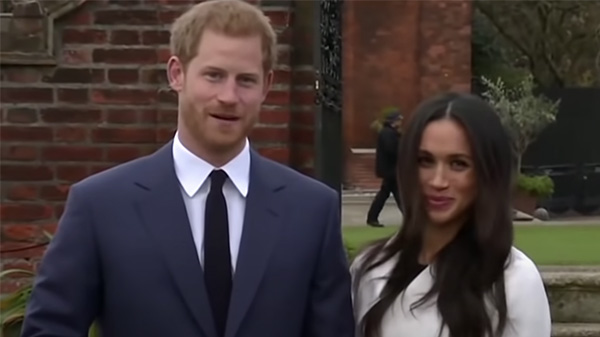 The couple are currently preparing to welcome their second child, and at the same time, have started their new civilian life.
Harry & Meghan – civil career
Harry will start working as chief impact officer at the Silicon Valley startup company BetterUp. His role is to be a coach, as well as advocating publicly on topics related to mental health.
"I intend to help create impact in people's lives," Harry told the Wall Street Journal.
At the same time, since the end of 2020, the couple have been working with their new nonprofit organization, Archewell. They took inspiration from their son – Archie Harrison Mountbatten-Windsor – when choosing the name.
"Before SussexRoyal, came the idea of 'Arche'—the Greek word meaning 'source of action.' We connected to this concept for the charitable organization we hoped to build one day, and it became the inspiration for our son's name," a statement from Harry and Meghan read.
"To do something of meaning, to do something that matters. Archewell is a name that combines an ancient word for strength and action, and another that evokes the deep resources we each must draw upon."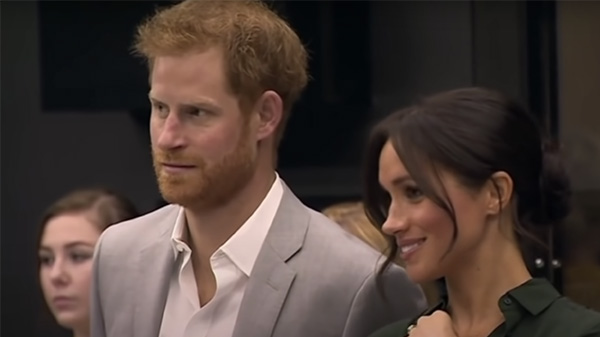 In early April, Meghan and Harry also announced their first Netflix series.
The show, called Heart of Invictus will be produced by their Archewell Productions company. It will follow competitors as they prepare themselves for the 2022 Invictus games.
Oprah shocked over impact
The competition is an international sporting event for wounded, injured and sick servicemen and women, both veterans and those still serving now.
Prince Harry was actually the initiator of the games, which were staged for the first time in 2014.
"Since the very first Invictus Games back in 2014, we knew that each competitor would contribute in their own exceptional way to a mosaic of resilience, determination and resolve," Harry said.
"This series will give communities around the world a window into the moving and uplifting stories of these competitors on their path to the Netherlands next year."
So, Harry and Meghan are moving towards a more 'normal' life, at least as compares to their previous one. And this new life apparently involves film production, as well as podcasts for Spotify.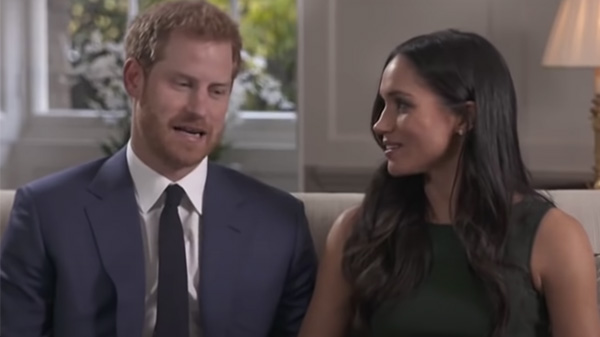 Needless to say, their interview with Oprah changed things for them. Even Oprah herself could never have imagined how big of a deal it really was.
"It was really important to me…"
"I had no idea that it would have the reverberating impact that it has had and continues to have. I did a lot of preparation for that," she said. "It was really important to me that what we put out there in the world was put out into the world at the time that everybody could see it and that things didn't leak and things weren't misconstrued before the actual interview happened.
"I remember when we finished doing the interview, and that interview was 3 hours and 20 minutes I think, I stood up and said to the crew, 'We all know what was said here and how important it is to have a trust to the people who just shared that so I'm hoping you all will not go out into the world and share what has happened here.' And nobody did," Oprah added.
What did you think of Harry and Meghan's interview with Oprah Winfrey? Please, give us your opinion in the comment section!
And in the meantime, share this article with friends and family on Facebook!