Hit me with your best shot
Why don't you hit me with your best shot
Hit me with your best shot
Fire away
It's the chorus to one of Pat Benatar's most famous songs, and if you see her on tour this year you won't hear it. Benatar said "you have to draw the line" and out of respect for all the victims of gun violence, she refuses to sing the hit song.
"I can't say those words out loud with a smile on my face, I just can't," she told USA Today.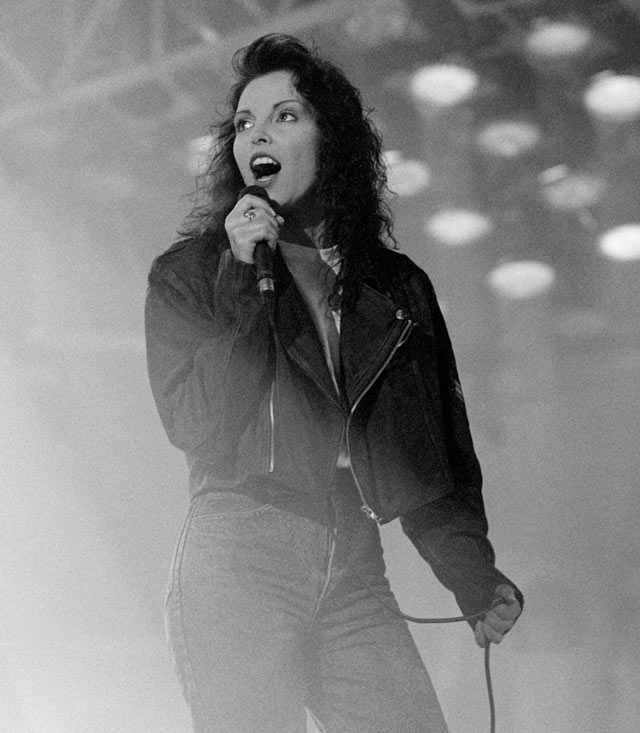 Benatar, who will be inducted into the Rock and Roll Hall of Fame this year, is currently on tour through September and explained the reason behind her setlist, including why the song that became her first Top 10 Hit on the Billboard Top 100 is being left out.
"We have what we call the 'holy 14,' songs that if we don't play them, you'll give us (a hard time)," she explained.
"And we're not doing 'Hit Me With Your Best Shot' and fans are having a heart attack and I'm like, I'm sorry, in deference to the victims of the families of these mass shootings, I'm not singing it. I tell them, if you want to hear the song, go home and listen to it."
The 69-year-old singer said that while the title is "tongue-in-cheek," she had to draw the line somewhere.
"I can't say those words out loud with a smile on my face, I just can't."
While some artists have used their platforms to denounce gun violence and call for more urgent action from the government, Benatar said that's not her style.
"I'm not going to go on stage and soapbox – I go to my legislators – but that's my small contribution to protesting."
And don't even think you can convince her otherwise.
"I'm not going to sing it. Tough."
What do you think about Pat Benatar's protest? Let us know your thoughts, and then share this story to keep the conversation going.